Home

›

5 Yoga Poses To Keep Cancer Patients Energized
5 Yoga Poses To Keep Cancer Patients Energized
By: Pinki Mon, 18 Sept 2023 3:13:13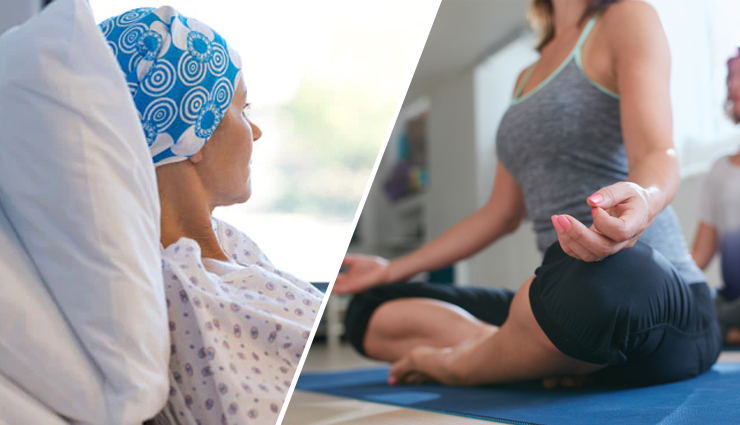 Cancer, with its many variations, presents nothing less than a formidable challenge. It entails a struggle against the disease itself and the taxing treatments it necessitates. The profound weakness that often ensues from cancer treatment serves as a rigorous test of a survivor's resilience.

Yoga offers a means to bolster this very resilience, both emotionally and physically. Explore this alternative therapeutic approach in greater detail right here.

An age-old discipline, yoga is centered on achieving a state of equilibrium and well-being within the body, fostering not only physical health but also mental serenity. It accomplishes this through a combination of stretching exercises, meditation, and deep breathing exercises.

These stretching poses, known as asanas, stimulate the nervous system, enhance respiration, promote better blood circulation, and increase flexibility. Yoga equips cancer patients with natural tools to manage:

Stress
Anxiety
Pain
Depression
Fatigue
Insomnia

As a result, yoga profoundly influences a patient's emotional state, elevating their overall quality of life by fostering improved moods, enhanced social interactions, and a stronger spiritual connection.

Yoga may not serve as a cure for cancer, a formidable and often fatal illness. Nevertheless, yoga poses tailored for individuals battling cancer are gentle and soothing, aiming to foster resilience. They provide a rejuvenating experience that empowers individuals to continue their fight against this life-threatening disease.

When practiced on a daily basis, these yoga sessions become an eagerly anticipated source of revitalization, even for those who may be grappling with fatigue. They instill a profound sense of well-being, propelling the body towards increased strength and immunity. Through the cultivation of inner peace, patients have discovered both physical and emotional healing.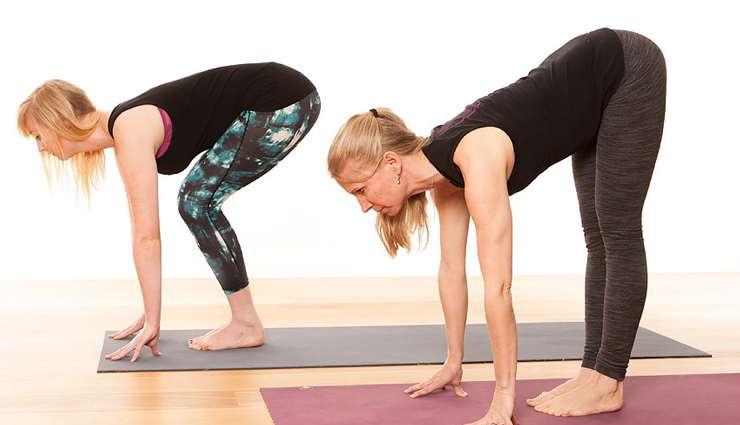 # Half Sun Salutation

- Create a tranquil space around you and stand upright with your feet close together.

- Join your palms together in a prayer-like position, ensuring your shoulders are relaxed and pulled back.

- Maintain a forward gaze with your chin level.

- Now, take a deep breath in and raise your clasped hands above your head, feeling the stretch.

- As you exhale, hinge at your waist to bring your hands closer to your feet. You have the option to bend your knees if you prefer.

- Reach for your toes with your fingertips while keeping your back straight.

- Inhale and return to the standing position.

- You can repeat this salutation as many times as you like.

This posture serves to warm up the body, open the hips, and enhance circulation.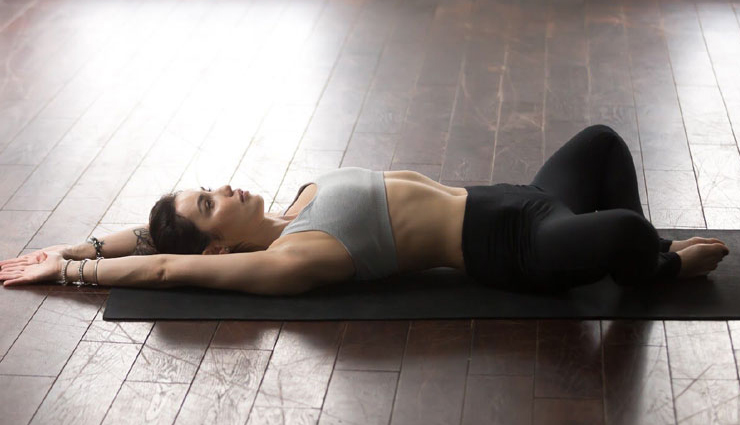 # Reclining Butterfly Pose

- Find a comfortable seated position with a few soft cushions positioned behind you.

- Bring your feet together, bending your knees gently.

- Allow your knees to naturally descend away from your hips, yielding to gravity's pull.

- Gradually recline as you exhale, guiding your lower back to rest on the cushions while bringing your upper back closer to the floor.

- If needed, use an additional cushion to support your head.

- Let your arms rest on the floor with your palms turned upwards.

- Remain in this soothing posture, taking deep breaths, for approximately 15-20 minutes.

This pose effectively alleviates tension in the shoulders and chest, proving especially beneficial for individuals in the process of recovering from breast cancer.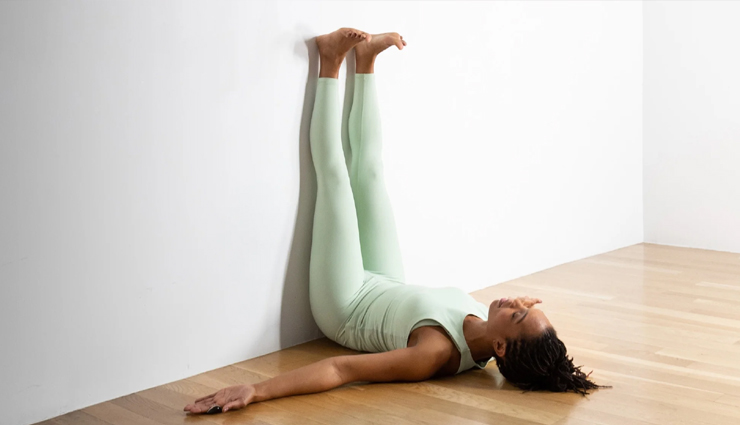 # Legs Up The Wall

- This is an uncomplicated posture that involves reclining on your back with your legs supported against a wall.

- Create a 90-degree angle with your body, ensuring that your legs lie flat against the surface of the wall.

- Enhance your comfort by positioning a cushion under your lower back.

- Devote approximately 20 minutes to mindful breathing during this practice.

This pose is effective for refreshing your mind and enhancing circulation.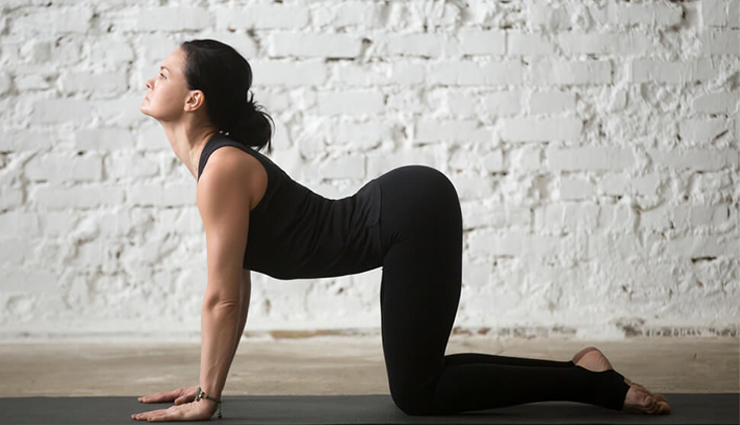 # Cat-Cow Pose

- Commence this pose in a hands-and-knees position.

- As you exhale, arch your spine outward while directing your gaze upward.

- Inhale as you round your back inward, facing downward.

- Continue to repeat these movements as frequently as you'd like.

This posture enhances the flexibility of your back while providing a rejuvenating effect.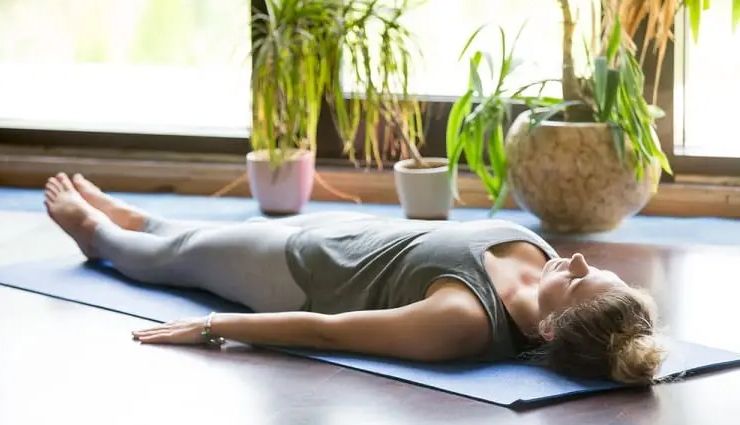 # Corpse Pose

- Recline on the floor, positioning yourself on your back.

- Rest your hands beside you with your palms facing upward.

- Gradually release tension from every part of your body.

- Focus on each individual area, allowing yourself to experience a sense of lightness.

- Take deep, steady breaths.

- Maintain this position until you attain a state of absolute relaxation.