10 Best Places In The World To Go For Diving
By: Pinki Tue, 06 Apr 2021 2:54 PM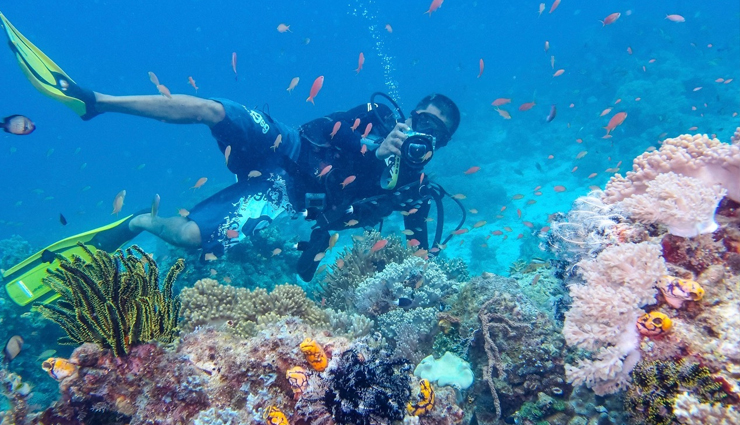 You don't have to spend long around a group of travelers before someone brings up scuba diving. It's the perfect activity for romantic getaways, adventurous backpacking trips, family holidays, and everything in between.

Learning to dive was something I always wanted to do; it opens up a whole new world of exploration. Exploring the mysterious depths, you'll find coral reefs teeming with life, exotic fish and plant life, amazing wrecks, and a whole new appreciation for the fragility of our oceans.

Whether you're just a newbie looking to get started or a veteran searching for new places to explore, here's a list of some of the best places in the world to go diving: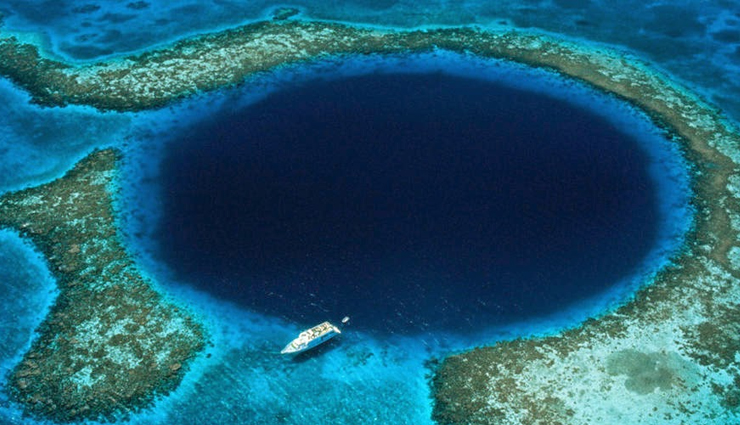 # The Blue Hole

The Blue Hole in Belize is one of the most famous dive sites in the world, and you can probably see why. This peculiar site is actually a massive marine sinkhole. It was popularized by the famous explorer Jacques Cousteau who actually declared it to be one of the best diving sites in the world. The hole itself is around 300m in diameter and around 125m deep. The waters here are crystal-clear, offering up a chance to see reef sharks, as well as bull sharks and hammerheads.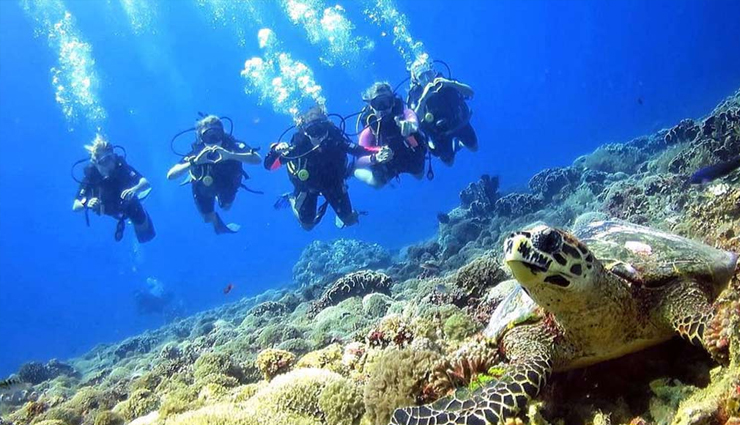 # Thailand

Thailand offers a number of awesome dive sites: Phuket, Ko Tao, Similan Islands, and the Surin Islands to name a few. While you can pretty much go diving anywhere here and still have a blast, the best diving is found near Ko Tao and up near the Similans. Moreover, Ko Tao is a cheap place to learn to scuba dive if you're a newbie. There's a plethora of dive shops on the island for both beginners and experts, so you'll definitely be able to find a company that suits your needs!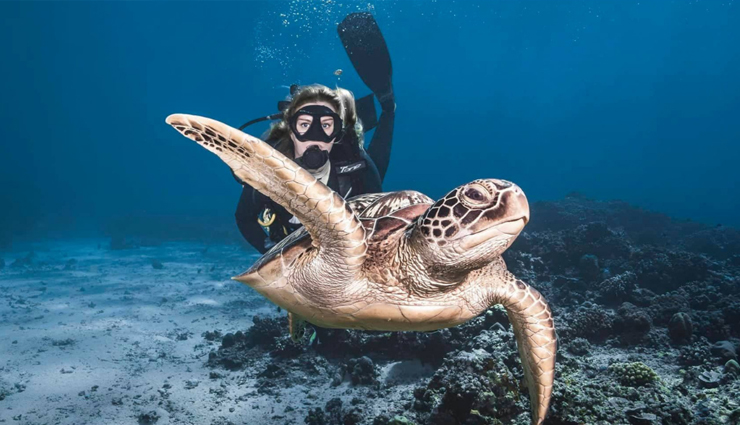 # Gili Islands

The Gilis in Indonesia have become massively popular in recent years — and for good reason! The reefs and waters here provide a gorgeous backdrop to your dives. The islands are surrounded by a huge reef system that is better preserved than others in the area. And with the island being much cheaper than its neighbor, Bali, there is even more reason to come here and explore.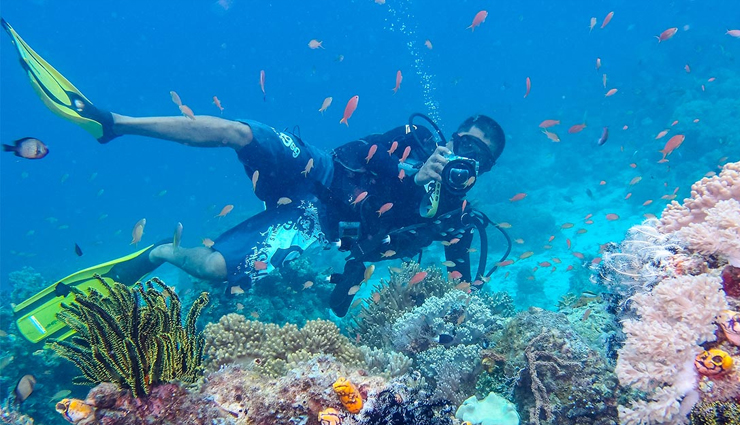 # Sipadan

Located in Malaysia, Sipadan is arguably one of the best five dive sites in the world. The place is teeming with life. You will see turtles, cave systems, sharks, dolphins, schools of fish, bright coral, bright fish, and everything in between. Not only will you get to see these, but you'll see them in incredible abundance and variety. It was my favorite place in Southeast Asia so definitely don't miss it if you've never had a chance to dive here!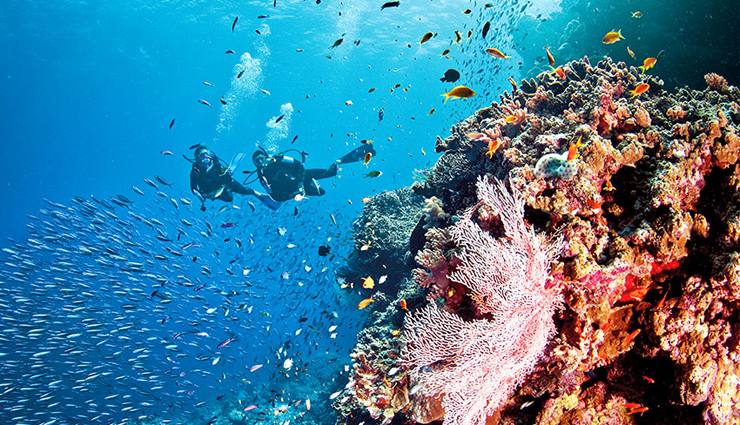 # Great Barrier Reef

The Great Barrier Reef needs no introduction. Located off the coast of Australia, the world's longest reef has all the tropical sea life and coral you could ever imagine. The reef itself is almost 350,000 square kilometers; it's so big you can see it from space! Over 2 million people visit the reef every year, though unfortunately climate change is having a disasterous effect on the reef, so don't miss your chance to see the reef while it's still there! Diving the great barrier reef was one of the best things I've ever done, despite the fact a fish pooped in front of me!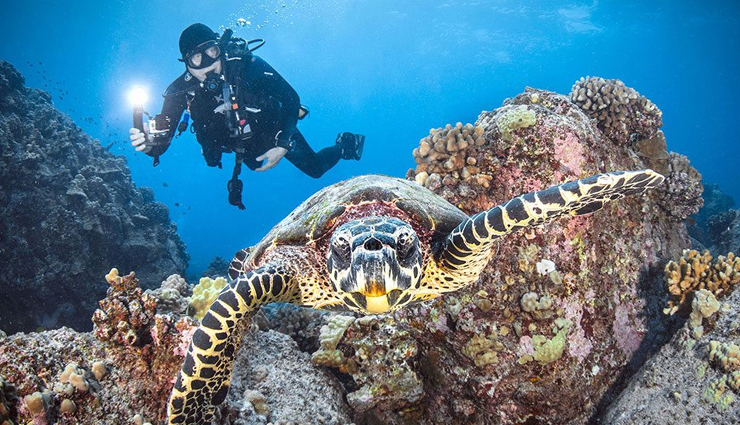 # Hawaii

Hawaii has some great scuba diving. The islands are ringed with reefs and wildlife, so it's pretty hard to come to Hawaii and not dive. Being one the world's most remote archipelagos, it's no surprise that there's just so much going on under the water. Seals, mantas, and turtles are all very common, though it's definitely possible to also spot humpbacks or whale sharks if you visit from December-May. The area north of the islands has been made into the largest marine reserve in the United States, ensuring great diving for years to come. With so many Americans traveling abroad to dive, Hawaii is actually an underrated choice. Don't pass it up!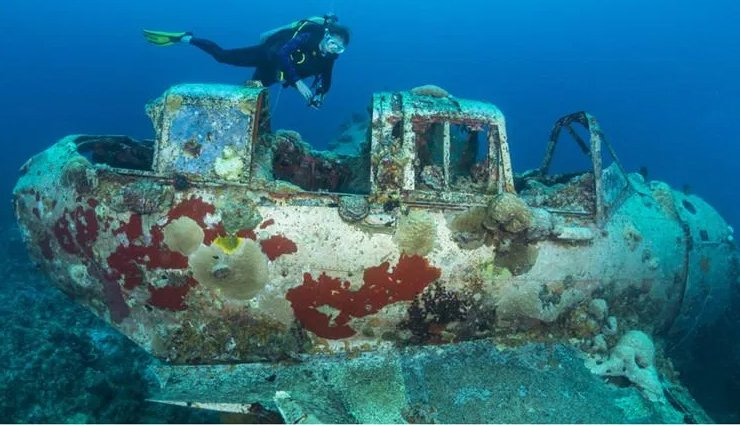 # Micronesia

Tropical islands as beautiful as Micronesia always have one thing in common: they are encircled by vibrant coral reefs. Dive sites like the Blue Wall make Micronesia one of the top destinations in the South Pacific when it comes to diving. There are also plenty of WWII wrecks that you can explore, too. If you're looking for somewhere less visited, inexpensive, and pristine then you need not look any further!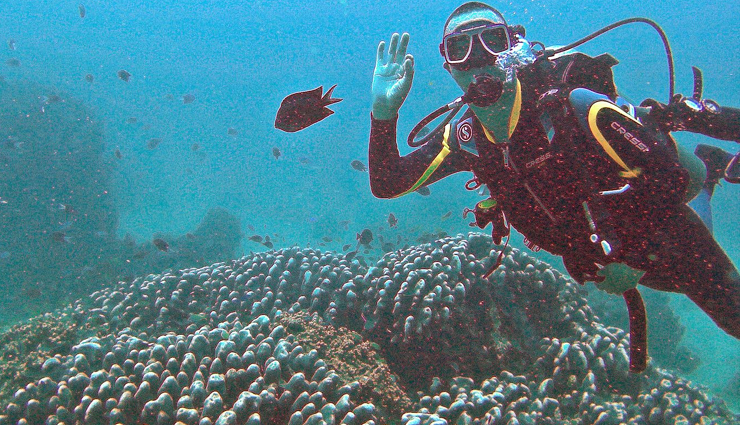 # Boracay

Located in the Philippines, this tropical paradise is also (not surprisingly) a diving paradise. You'll find all the usual suspects here, including eels and clown fish, as well as abundant reef systems. It's the most popular place to dive in the Philippines and for good reason. When you're tired of swimming below the sea, you can kick back and relax on the picturesque beaches. Double win!
# Fernando de Noronha

This place may not be well known by travelers, but it's a world famous dive destination and the best diving site in Brazil. In recent years Fernando de Noronha has definitely grown in popularity, which isn't surprising. Here you will find lots of life among the blue waters that circle these islands. You'll be able to swim with turtles, dolphins, and much more. There is even one of the best wreck sites in the world, the Corveta V 17. Not only is this one of the best dive sites in South America, it's one of my favorites in the world. Plus, the islands are only allowed to host a limited number of visitors so you won't be sharing this paradise with lots of other people!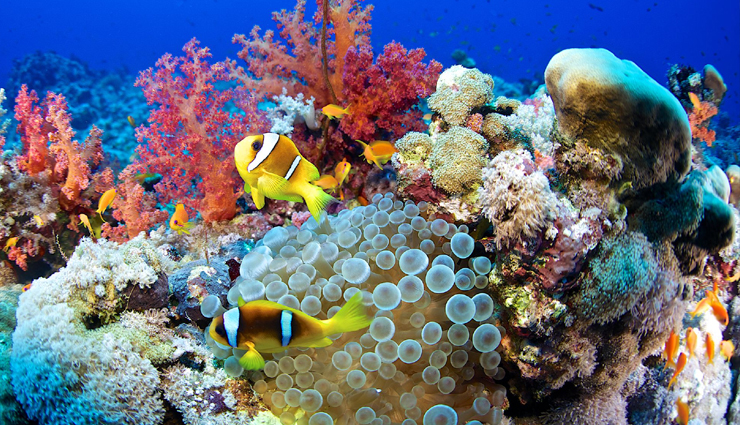 # Egyptian Red Sea

The Red Sea offers stunningly clear turquoise waters. The reefs are vibrant and full of life, never failing to disappoint. The consistent water temperatures year round make this a diver's paradise. From Sharm El Sheikh to the wrecks at Sha'ab Abu Nuhas to the Thistlegorm and Ras Mohammed, you'll find excellent diving all over the Red Sea.
Tags :