10 Festivals You Can Enjoy In India
By: Kratika Fri, 29 Apr 2022 12:48:17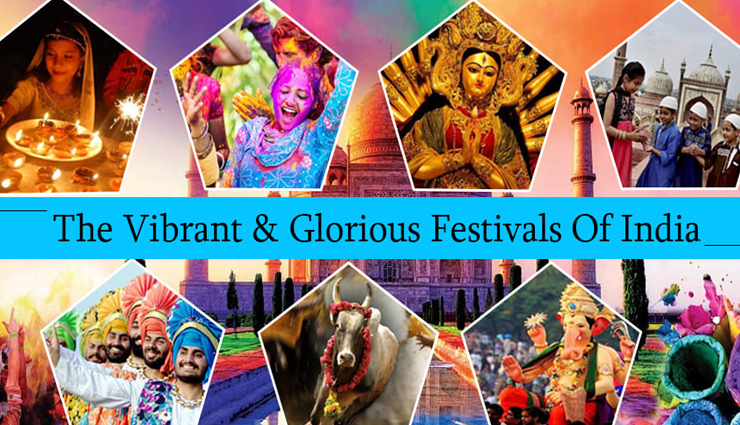 In India, festivals are of extreme importance. Every festival has its cultural, traditional, social, and moral value. In our culture, festivals are also considered to be a way of imparting values to people, as all of them are associated with some. In the festivities, people are seen enjoying themselves by wearing new clothes, eating special cuisines, helping the needy and decorating their houses. So, let us have a look at the 10 most popular Festivals in India.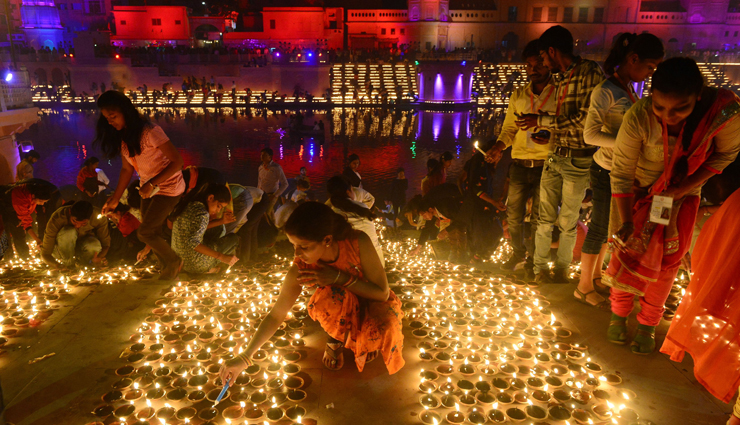 # Diwali- Festival of Lights

Diwali has a strong cultural and traditional importance in our culture. It is celebrated in the Kartika month of the Hindu calendar. It conveys the message of good over evil (Lord Rama over Ravana). It is the day when Lord Rama arrived in Ayodhya after defeating Ravana. Also known as the 'Festival of Lights', this festival has not only a pan India presence but also an international presence. People begin this day with an auspicious pooja of Goddess Laxmi, they further celebrate by wearing new traditional clothes, preparing sweets and decorating their houses with glowing deeyas, garlands of electric lights and colourful rangolis. They also burst crackers at night to continue the celebrations in full swing. Bursting eco-friendly crackers is being recommended from few years so that it doesn't have a harmful effect on the environment.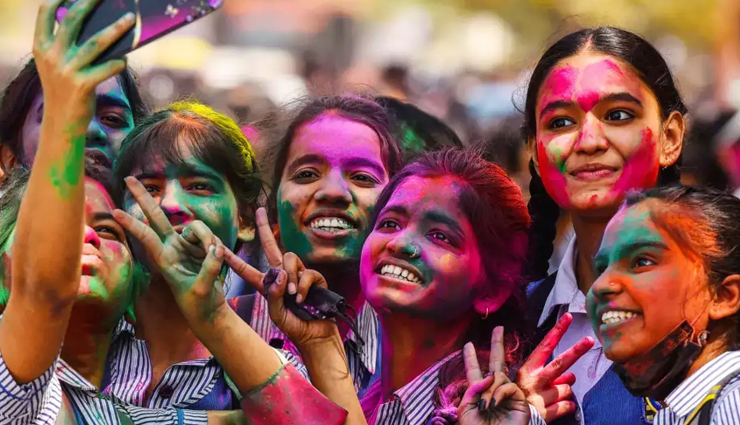 # Holi- The Festival of Colors

Holi is celebrated in the Phalguna month of Hindu Calendar. It marks the start of harvest season. It has a good presence in terms of celebrations all over the world. It is celebrated by applying and throwing colours (both wet and dry) on each other. At some places, flowers are also used. In the evening, people visit each other's homes wearing new ethnic clothes to exchange sweets. Holi propagates the message of brotherhood, love and unity in integrity amongst people.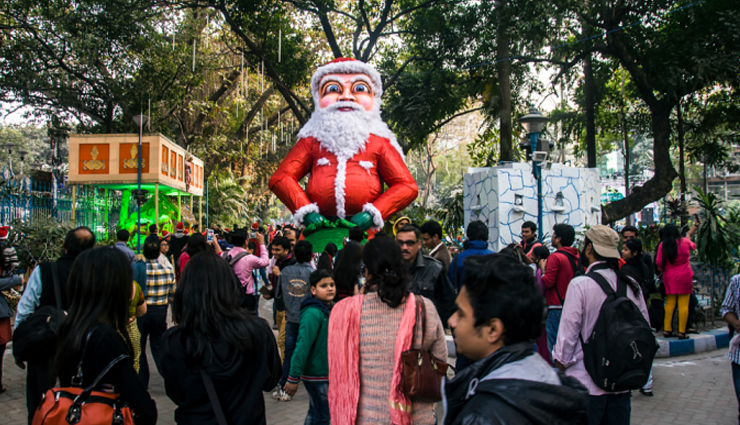 # Christmas

The birth of Jesus Christ is celebrated with full joy every year on the 25th day of December around the globe. A Fantasy Legend has it that Santa Claus comes to homes and distributes gifts, which is very popular among children. People decorate Christmas trees in their houses with colourful and dazzling stars and hanging balls. They also pay a visit to the Church in order to seek blessings from Jesus.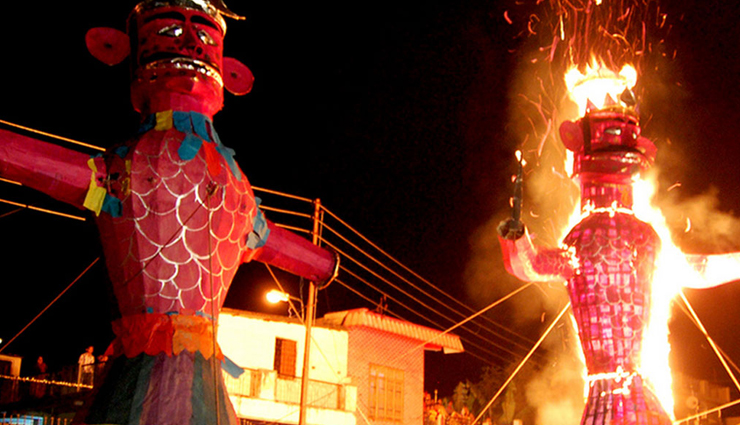 # Dussehra- Vijayadasami

Dussehra or Vijayadashmi is celebrated on the 10th day of navratri. This festival is celebrated because Lord Rama killed Ravana on this day. The burning effigies of Ravana and his two brothers is also a part of the culture of this festival. Ramleela (play of the story of Ramayan) is organised by various groups. Feats are also organised in cities and villages to celebrate this festival.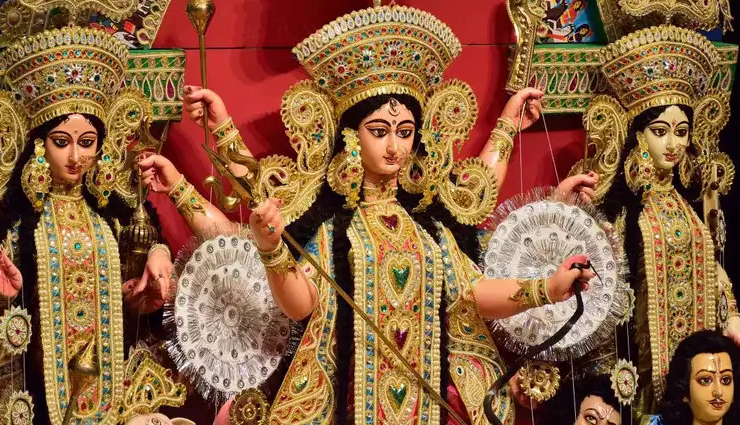 # Durga Puja- Navaratri

Durga Puja is a major festival of Bengalis, and is celebrated with great enthusiasm all over the country. Pandals are set up with idols of Goddess Durga with other gods and goddesses. 'Aarti' of the gods is worth watching. The historical importance of this festival is that Goddess Durga killed the demon Mahishasur. A lot of different cultural activities are organised like singing, dancing to celebrate this auspicious event.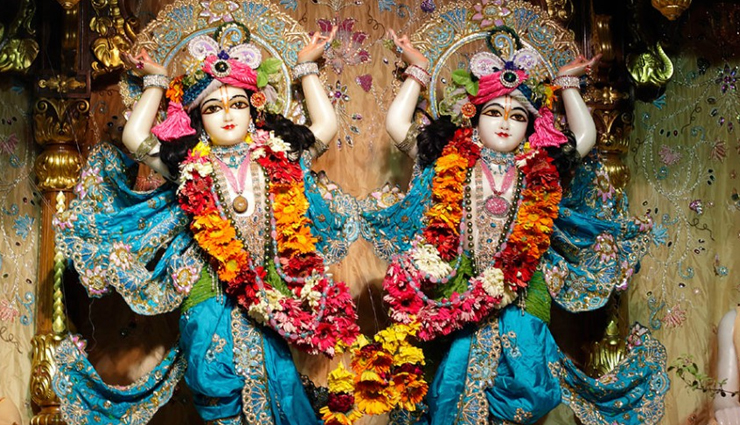 # Janmashtami

Birth of Lord Krishna is celebrated as Janmashtmi, primarily in the northern part of India. Vrindavan and Mathura are the epicentres of the festivities. Every year, the temple priest reveals the idol of Shree Krishna at the time of his birth. Lots of people gather in the temple to be a part of the celebrations. Programmes are organised depicting different phases of Shree Krishna' life in the forms of folklore, songs, plays and poems.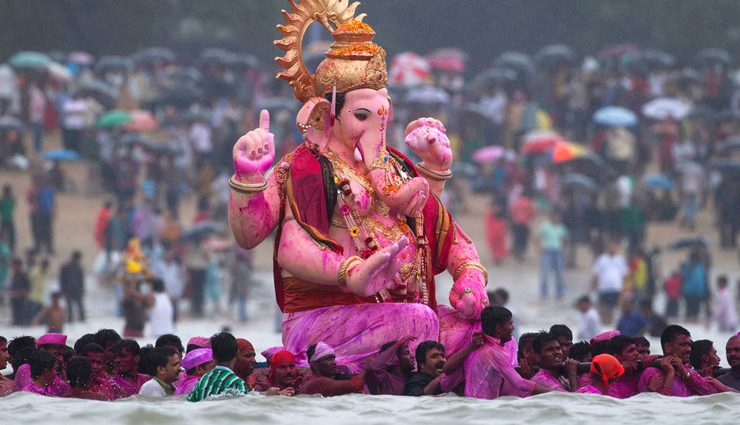 # Ganesh Chaturthi

This festival is mainly celebrated in Maharashtra, but people from all over the country witness it and celebrate it in their own ways. It spans over a period of 10 days, while on the last day, the majority of celebrations are held. Huge idols of Lord Ganesha are carried to the seashore (or the river) in full joyous mood for the procession of Visarjan ( immersing the idol inside the water body, and wishing for the lord to return again the next year). All over the way, people keep on singing, dancing and throwing colours to enjoy.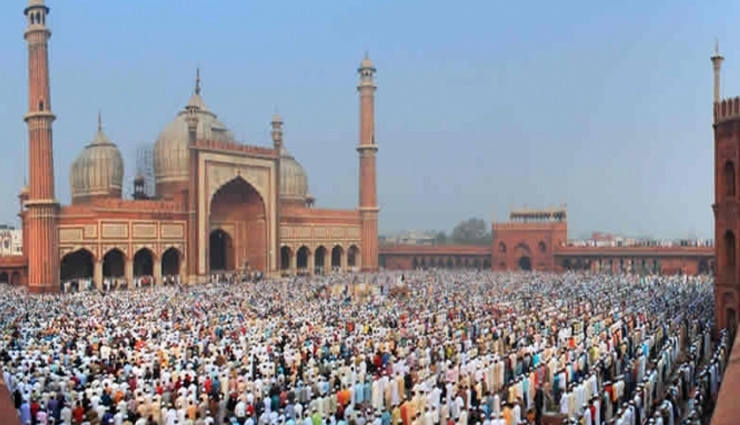 # Eid-Ul-Fitr

Eid-Ul-Fitr is a major festival for Muslims in India and is celebrated with full enthusiasm by all people. People visit the mosque on this day for an auspicious prayer, and they wear new clothes and prepare delicious cuisines like sewainyan (vermicelli). Idi is given to children, a token of gift while elders hug each other and offer gifts to each other to celebrate this festival. Eid-Ul-Fitr is a festival which symbolises brotherhood among the humans.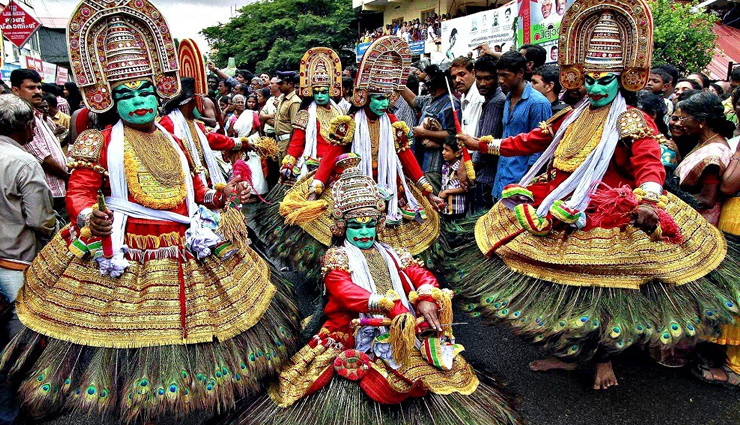 # Onam

Onam is a very important festival in the southern state of Kerala in India. It is a very colorful festival indeed. It is a harvest festival which marks the new year for the Malyali people. Plays, Kathakali dances and other events such as boat races, tug of war are organised to celebrate this festival in full spirit. People also decorate their houses with flowers and rangoli and also wear new clothes.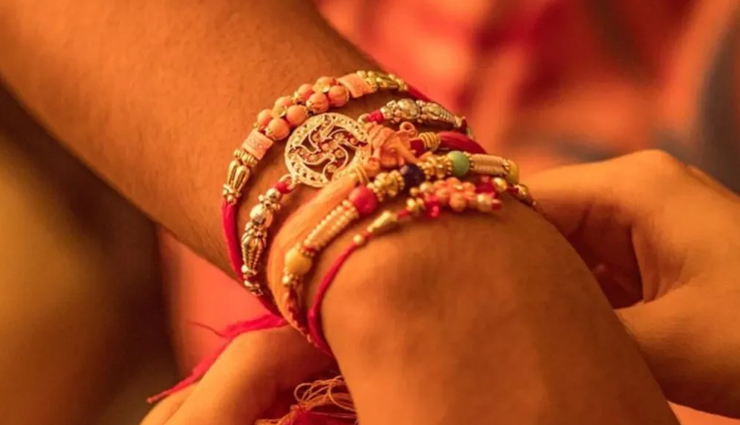 # Raksha Bandhan

This festival's motive is to celebrate the pious bond of brother and sister. Sister ties a thread called Rakhi on her brother's wrist as a symbol that he would protect her in life. In return, brother gives chocolates, dresses and most importantly a promise to protect her. Sweets and new traditional clothes are used to celebrate this festival of love and bonding.
Tags :