10 Least Crowded Hill Stations To Visit Near Delhi
By: Kratika Fri, 07 Oct 2022 6:56:41
During the peak seasons, most of the best-known tourist destinations near Delhi are swarming with tourists, so it's always better to visit places that are less well-known. There is a slew of offbeat hill stations near Delhi that have escaped the commercialization of the city.

All of the locations listed below offer a one-of-a-kind experience. From nature lovers to culture vultures, Delhi is surrounded by some of the most heartwarming and fascinating places in the world, making a trip worthwhile. Here are a few unique places to visit that are often overlooked by tourists but are well worth the trip!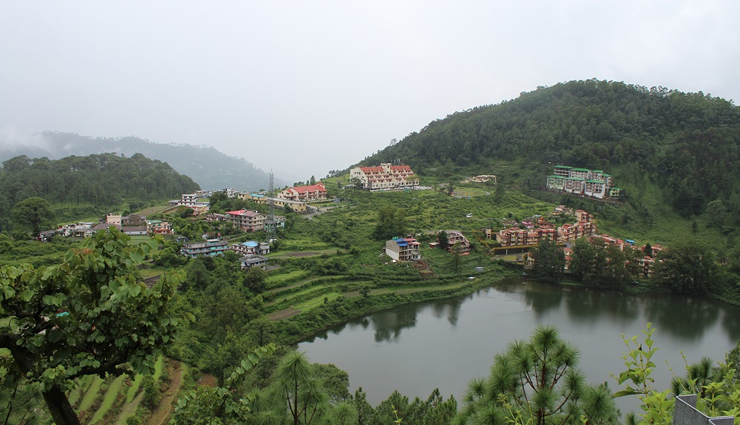 # Pangot

This laidback hamlet near Nainital is the perfect offbeat weekend getaway. It offers picture-perfect views of the surrounding hills and is in close proximity to the beautiful lakes of Naini Tal, Saat Tal, Naukuchia Tal, and Bheem Tal. Pangot is also known for being a bird-watching destination.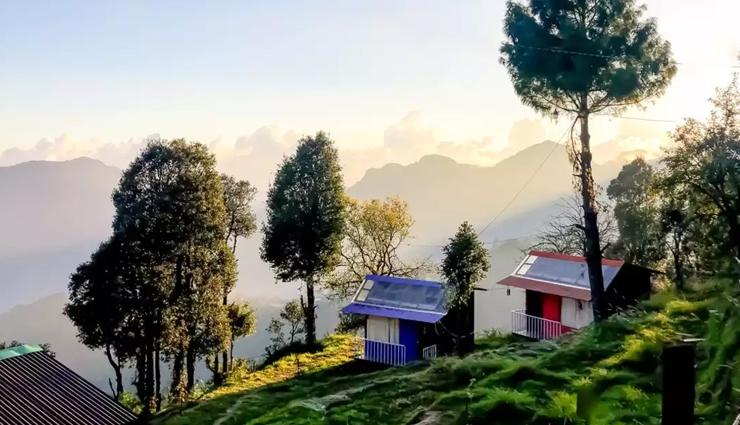 # Kanatal

Located between the towns of Mussoorie and Chamba, Kanatal has not been touched by the filthy hands of commercialism. This untainted town should be your next romantic weekend getaway. It has spellbinding forests which will transport you straight to mother nature's laps. Kanatal is a town that has been overlooked and underrated as a holiday destination but let that not demotivate you from exploring this secluded hill station.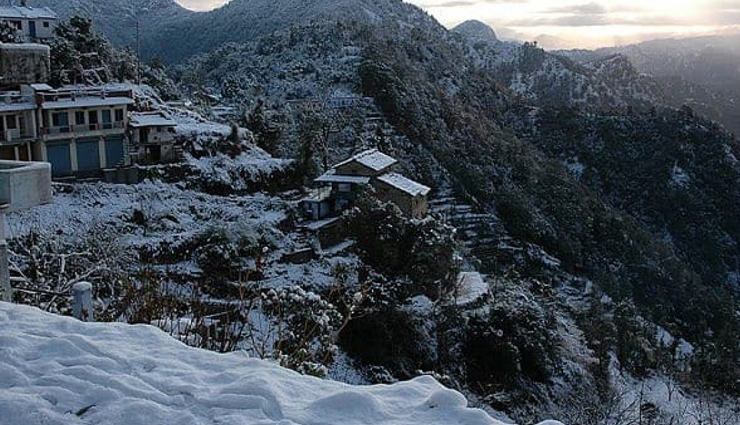 # Khirsu

The hamlet is undiscovered and surrounded by lush forests and orchards, providing a serene setting. The picturesque hill station in the Pauri Garhwal district offers breathtaking views of the Himalayas, including the Panchachuli, Nanda Devi, Nanda Kot, and Trishul peaks. Khirsu, perched at 1,700 meters, is surrounded by dense pine and deodar forests, providing excellent opportunities for nature walks and hikes. The hamlet is surrounded by apple orchards and wildflowers of all kinds. The village is also an agricultural hub, with picturesque terrace farms surrounding it.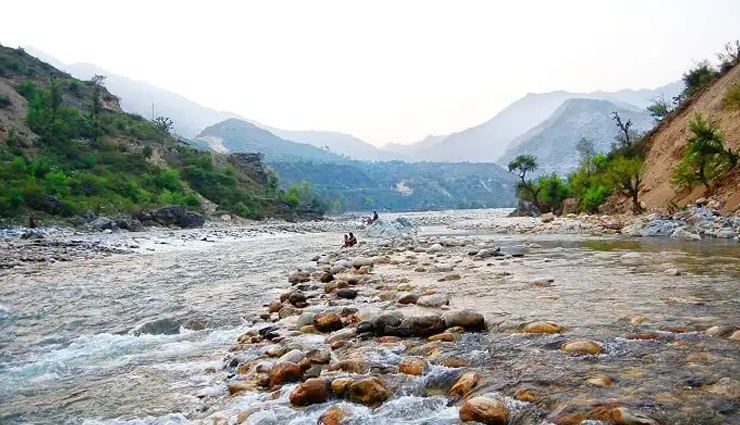 # Chakrata

Chakrata in Uttarakhand is known mainly for adventure sports and a laid-back atmosphere. This quaint town offers stunning views of the Himalayas and is home to Tiger Falls. It is best when explored in the spring when the hills are covered in greenery.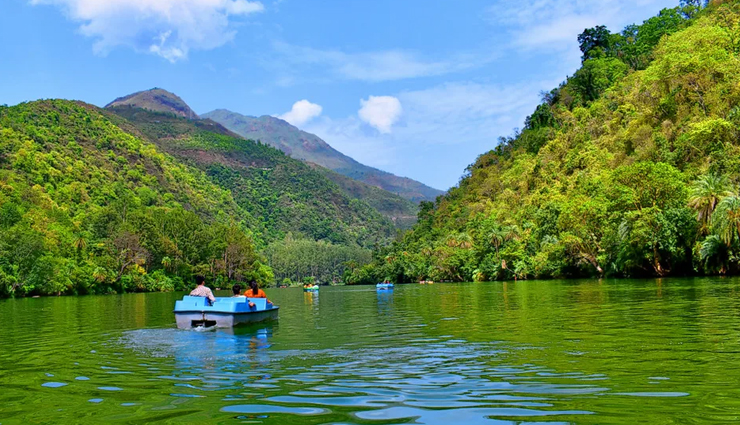 # Nahan

Nahan is a perfect romantic getaway because it is away from the city's bustling crowds. This small hill station, nestled among the lofty Shivalik range and overlooking lush green fields, dirt-free roads, and clean streets, is an ideal holiday destination. Nahan's history is steeped in myths and legends. This town, which was founded as a capital by Raja Karan Prakash in 1621, is thought to be named after a sage named Nahar who lived on the same site where this town now stands.
# Shoghi

While Shimla is flooded with tourists every year, a serene, calm, and epitome of beauty await discovery nearby. Shoghi, a small hill station 13 kilometers from Shimla, is rich in natural scenic beauty as well as a diverse range of flora and fauna. This small town has a lot to offer, from beautiful old temples to adrenaline-pumping activities and its well-known fruit products. Amazing weather all year, ideal lodging facilities in the area, and just the right environment to refresh your mind all contribute to making your vacation to this stunning location a dream come true.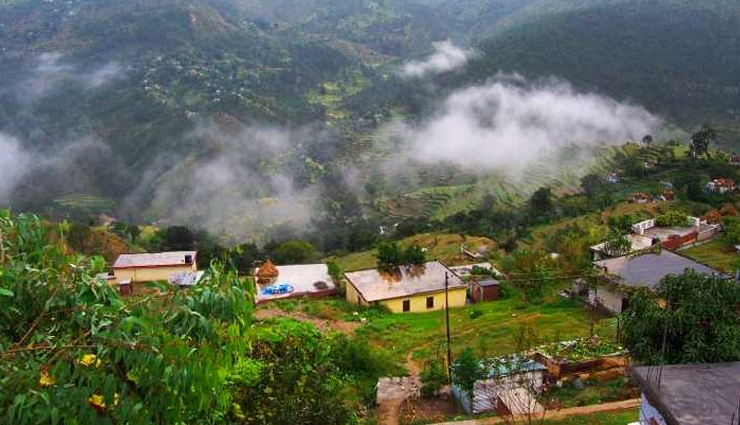 # Jeolikot

Jeolikot, also known as the "Gateway to Nainital," is a charming hill station with mesmerizing and panoramic views of the Himalayas. This small town's tranquil setting and picturesque natural beauty make it ideal for a relaxing vacation away from the crowds. The British loved Jeolikot, with its orchards and flowering gardens, and colonial cottages from that era (mostly turned into hotels today) harken back to those days. The bungalow of Warwick Sahib, a retired British army official, is one of the most popular. A beekeeping center is also located in Jeolikot. When you go for walks through the nearby villages and forests, keep an eye out for a variety of birds. The peace and tranquility of Jeolikot drew philosophers such as Swami Vivekananda and Sri Aurobindo, who are said to have spent time meditating here.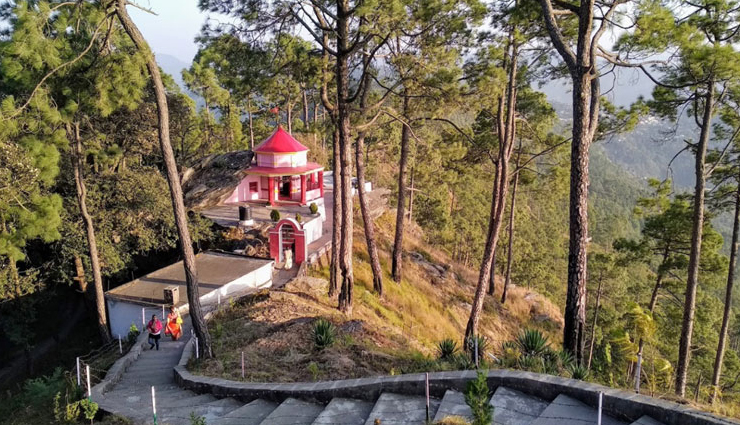 # Kasar Devi

Uttarakhand is known for its many hidden gems, with breathtaking views around every corner. Kasar Devi is no exception to this rule. The village takes its name from the Kasar Devi temple, which is dedicated to the village's namesake local deity. In the Almora area, a Devi temple dedicated to her is a popular pilgrimage destination. The imposing panoramic view of the valleys, rivers, and hamlets that surround Kasar Devi eclipses the tranquility of the village. For nature and history buffs, this is a must-see.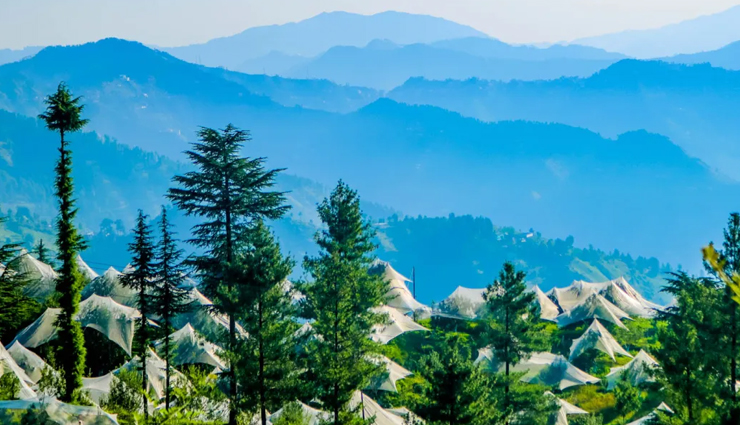 # Fagu

Fagu is a tranquil snow-covered hamlet located at an elevation of 2500 meters. Fagu is a perfect place to get away from the hustle and bustle of the city, nestled in the majestic Himalayan Range in the state of Himachal Pradesh. Because it is always engulfed in snow and fog, this place appears magical. The clouds are so close to the ground that it feels like you're walking on clouds at times. This serene and tranquil location is rich in scenic beauty and offers breathtaking views of nature. Fagu is a must-see destination for relaxation and unwinding, thanks to its lush green fields, verdant trees, and snow-capped mountains.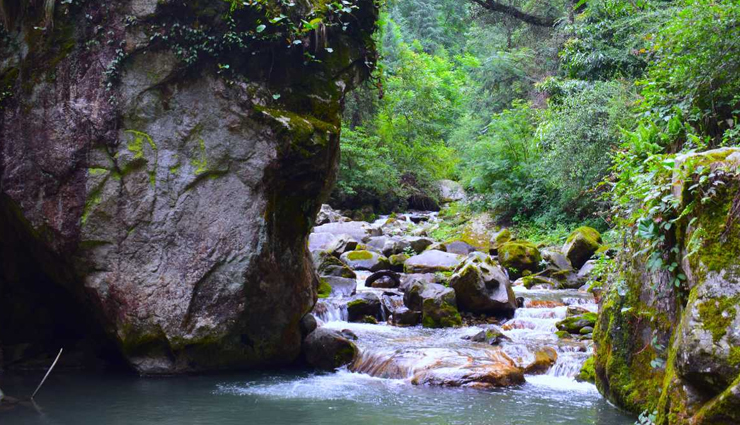 # Tirthan Valley

Have you visited Tirthan Valley before? If that's not the case, what have you been up to? In Himachal Pradesh, the Tirthan Valley is nothing short of a paradise. Tirthan Valley, a gateway to the Great Himalayan National Park, is your gateway to the wild. Spend some time in the great outdoors, breathing in the fresh mountain air. In Delhi, you won't miss the monotony of city life or the pollution. It is one of Himachal's most beautiful hill stations.