10 Most Ancient Caves You Can Visit In India
By: Neha Wed, 04 Jan 2023 3:40:43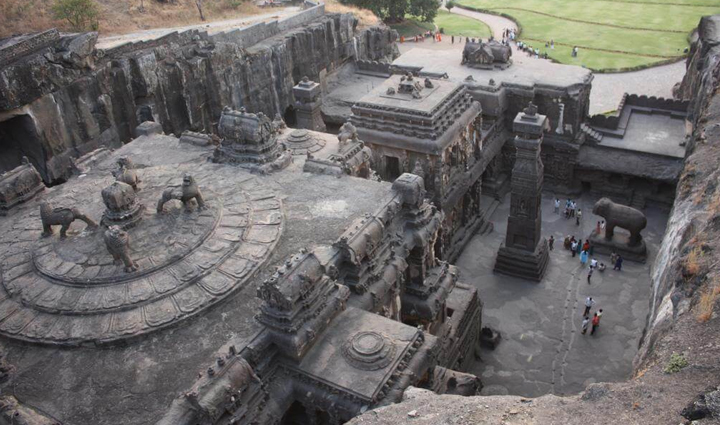 Prehistoric caves exist worldwide, but the magnetic charm of the famous caves in India is incomparable. Seeing these natural or manmade carved holes in the mountains is intriguing because they are hidden reservoirs with unexplored facets and deep secrets. Indeed, there are astounding caves in India because of the mysteries, tales, and beliefs attached.

Many of these amazing caves to explore in India are labeled as UNESCO heritage sites and hold a unique position for study in the archaeological department of Indian history. Thus, efforts are on to preserve and maintain these national treasures of India. The study of caves is essential for historians and archaeologists, so let us read about them: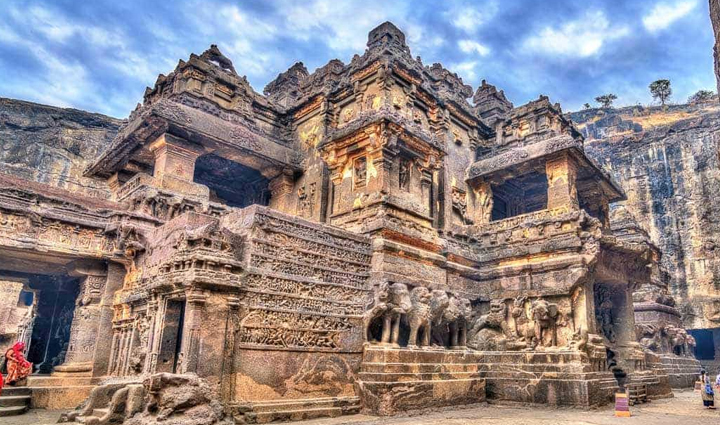 # Ajanta & Ellora Caves in North West Aurangabad

The popular Ajanta and Ellora Caves are protected monuments of Maharashtra and lie in the Marathwada region of the State. Star tourist attractions of Maharashtra, these caves are a UNESCO World Heritage Site that displays many beautiful Indian paintings and sculptures to woo travelers.

This Hindu temple exhibits ancient artwork, recognized as one of the largest rock-cut cave complexes. There are nearly 100 caves at this prehistoric site, but Cave 16, the Kailash temple in the shape of a chariot, is dedicated to Lord Shiva.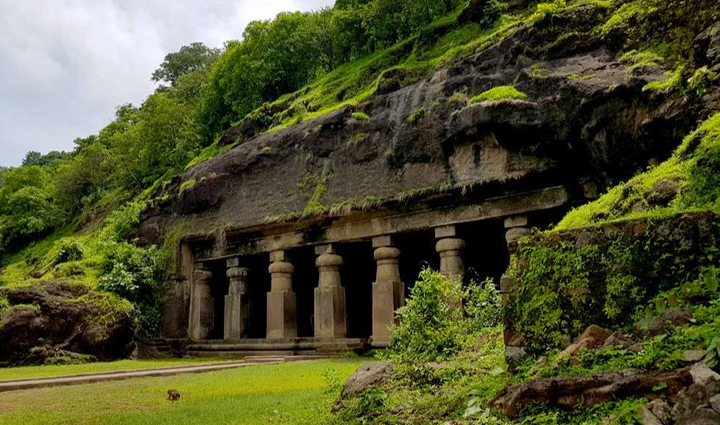 # Elephanta Caves in Mumbai

The Elephanta Caves on Gharapuri or Elephanta Island are cave temples dedicated to Lord Shiva. These rock-cut Hindu caves and Buddhist stupas made from Basalt rock are situated in Maharashtra. The beauty of these caves is in the damaged defaced sculpture carvings and artwork that show Lord Nataraja, Trimurti or Three-faced Shiva, Yogishvara, and many other Hindu mythological characters.

This UNESCO heritage site on Elephanta Island dates back to the 5th to 7th centuries. These rock-cut caves are situated 10kms from Mumbai mainland and are dedicated to Lord Shiva and Buddhist deities.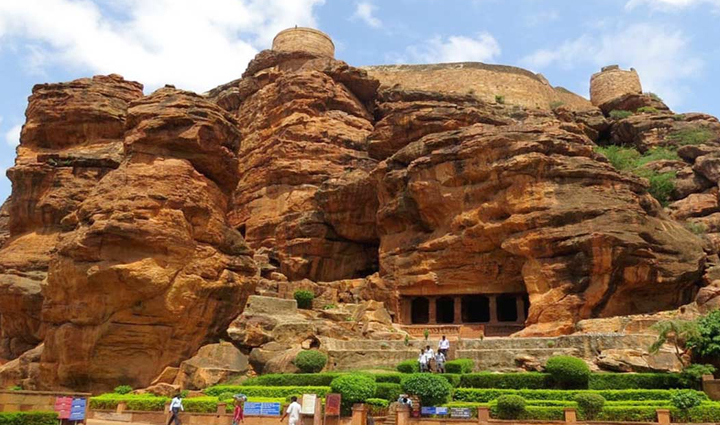 # Bhimbetka Caves, Madhya Pradesh

Located at a distance of 46kms from Bhopal are the stunningly beautiful Bhimbetka Caves dating back to Mahabharata. These prehistoric Bhimbetka caves were a shelter for the 'Pandavas' during their exile period when they were banished from their kingdom and hiding from Duryodhna's evil intentions.

In 1958, Dr. V. Wakankar discovered these famous caves and treasured rock-cut paintings, and in 2003 it got the label of a UNESCO world heritage site. The ideal time to visit Bhimbetka caves is from October till March, so you can enjoy its beauty to the fullest without getting exhausted in the scorching heat. It is open on all days except Mondays.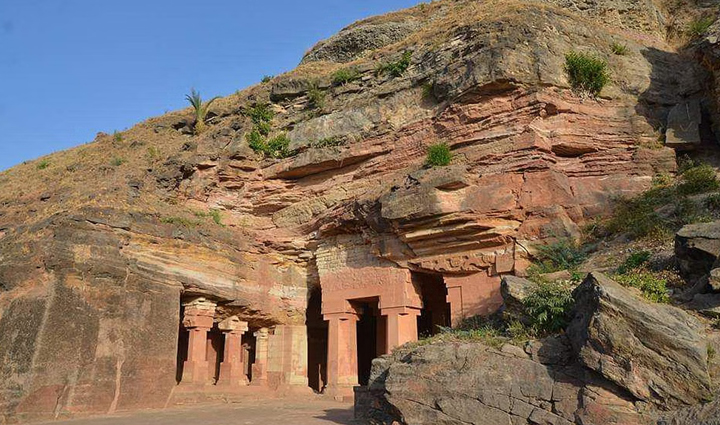 # Bagh Caves, Madhya Pradesh

Bagh Caves are nine panoramic Rock-cut caves situated on the banks of the Baghini River in Bagh town in Madhya Pradesh. Lying near the Southern Vindhyas are seven beautifully carved caves with fabulous paintings akin to the Ajanta caves. These Bagh caves are said to have been formed in the 5th-6th century C.E.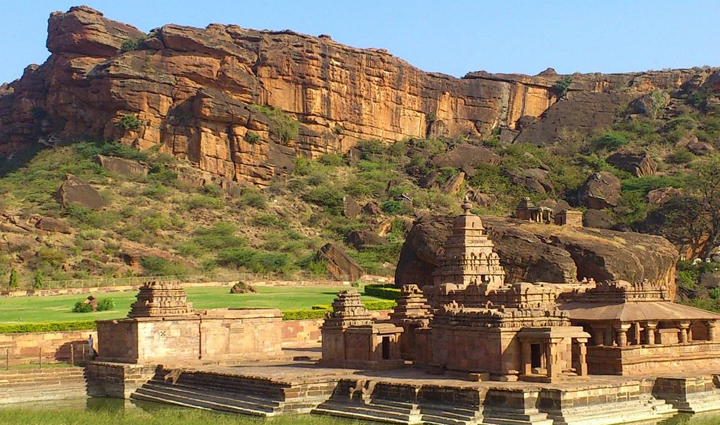 # Badami Caves, Karnataka

Badami caves are Hindu and Jain Temples situated in Bagalkot, Karnataka. Earlier known as Vatapi, these temples of Badami are beautiful examples of rock-cut architecture. These cave temples were constructed in the sixth century by the Chalukyas and are dedicated to Hindu gods such as Lord Shiva and Lord Vishnu, among others.

Badami caves, also termed as Vataapinagara, are a complex consisting of a beautiful surrection of 6 temple caves of sandstone rocks. These caverns adorn mesmerizing Hindu deity idols and have a powerful spiritual ambiance.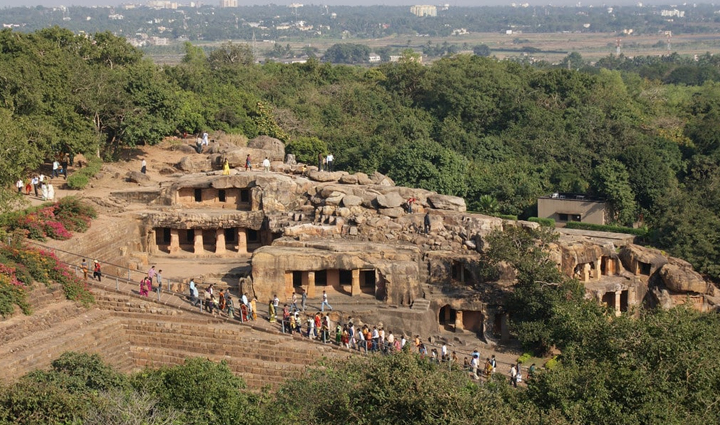 # Udaygiri Caves in Madhya Pradesh

Udaygiri Caves are a collection of 18 caves, on the banks of River Beas, in district Vidisha, in Madhya Pradesh. The Udaygiri caves, or sunrise hill, were made during the 2nd century by King Kharava of the Jain clan. Inscriptions on the cave indicate that these caves connect with the Gupta period.

These prehistoric caves are both manmade and natural, with numbers and distinct names for some of them. They have icons of Vishnu, Durga mata, and Shiva. In fact, the great idol of God Varaha, the man-boar, rescuing Goddess Earth, needs a special mention here. Nineteen caves here are dedicated to Hinduism and one to Jainism. The uniqueness lies in the architecture and layout of the caves.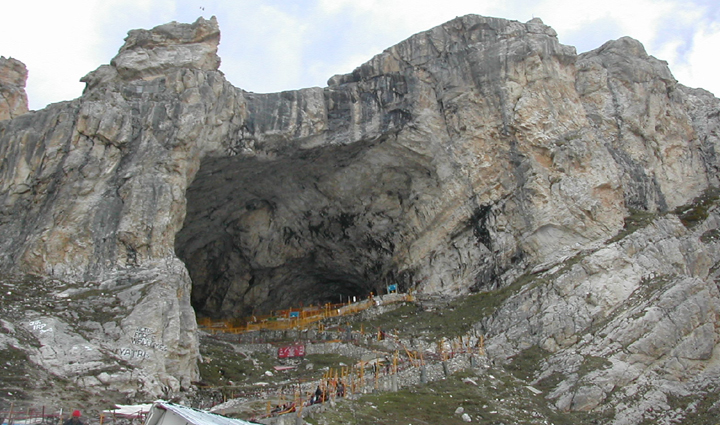 # Amarnath Caves, Jammu, and Kashmir

Amarnath cave in the Lidder Valley is a holy shrine for the Hindus. Located at about 3,888 km in Lidder valley is the serene and silent Amarnath cave, dedicated to Lord Shiva. In this cave temple stands a big ice Shivalingam. Legend says that Lord Shiva held the body of his deceased wife in his arms, and during this process, he danced in a trance.

While holding Devi Sati in his arms, an angry Shiva dropped Sati's head at Amarnath. In his fury, Lord Shiva burning with anger, wanted to destroy the whole world, but Lord Vishnu and his Sudarshan Chakra stopped him. In the memory of Goddess Sati, a temple was made at Amarnath, and this is a popular Dham for Lakhs of tourists.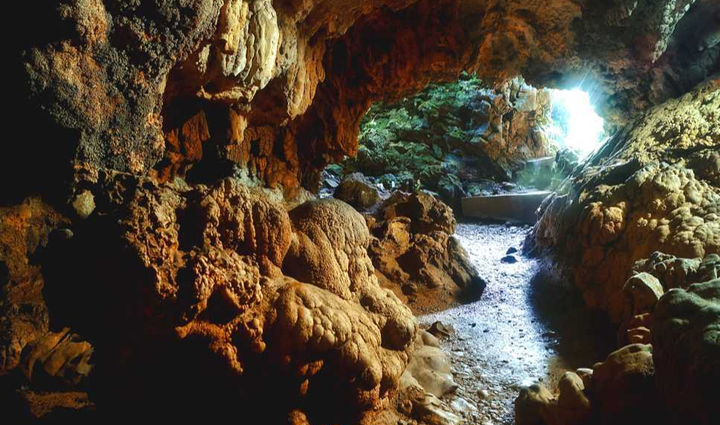 # Mawsmai Caves, Meghalaya

Mawsmai Cave near Sohra in Meghalaya is a great attraction for tourists. The fact that you have to squeeze and crawl inside these limestone caves makes the exploration experience very interesting for the traveler.

The cave has ancient fossils that can be seen if you look carefully at the walls. The strange formations can be seen in the limestone walls if you look keenly and make the world underneath the feet fascinating. After walking through a wooded area with its tree root bridges, waterfalls, caverns, chirping birds, and sounds of insects, you reach the caves. The aura and ambiance of the visit make the whole environment exciting and mesmerizing.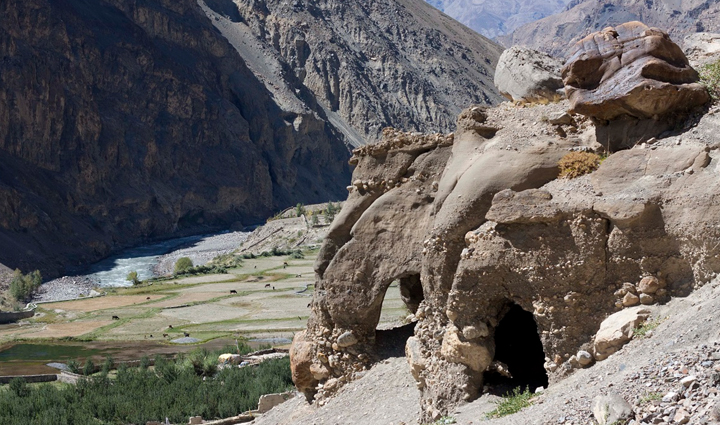 # Tabo Caves, Himachal Pradesh

Himachal Pradesh is the land of mountains and has several vital caves. The Tabo caves, with their architectural splendor, were discovered 1000 years ago in Lahaul & Spiti Valley. Spectacular murals and paintings spread inside these caves add immense glory to the place. Moreover, plenty of Buddhist flags are displayed outside these high-altitude caves, adding to the picturesque beauty. Also, the chilly winds here have a magnetic charm and enthrall the nature lover. Make a plan to visit the Tabo caves anytime from March to June.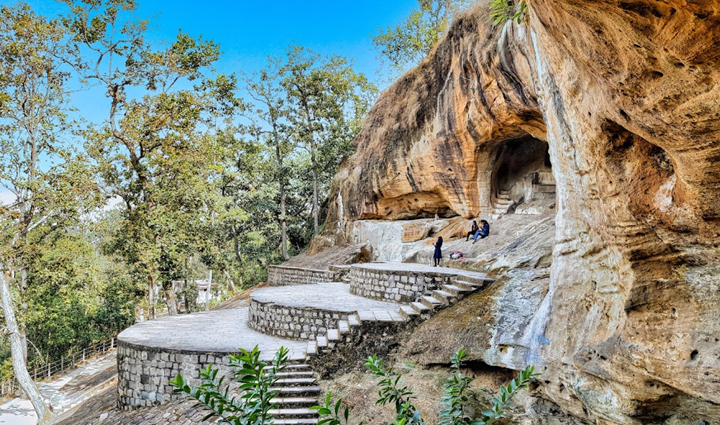 # Jogimara Rock Caves in Chhatisgarh

Jogimara or Sitabenga are rock caves set amidst the beautiful Ramgarh hills of the Puta village in Chhatisgarh. Many suggest that 'Meghaduta' by 'Kalidasa' were conceived in these caves. Lord Rama, Devi Sita, and Lakshman stayed in these beautifully painted caves during their exile, as mentioned in the Ramayana. There is an ancient theatre or massive tunnel in the cave where artists and poets have been enacting their acts for 2000 years.

Nature and history lovers interested in spirituality and who want to get away from the hustle and bustle of routine city life can have lots of adventurous fun at these ancient places. Dive into the mysteries of the past culture and traditions of India.