10 Most Beautiful Places To Visit In North India
By: Kratika Sun, 26 June 2022 3:04:03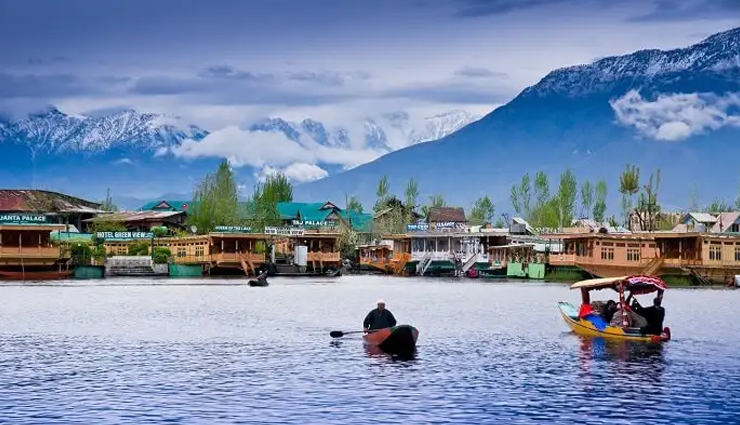 When you think of India, images of remnants of former kingdoms, mystical spiritual towns, scenic mountains, and lush valleys come to mind. And that's exactly what you'll get from North India. Here is a list of 10 best places to visit in North India that capture the region's spirit and essence.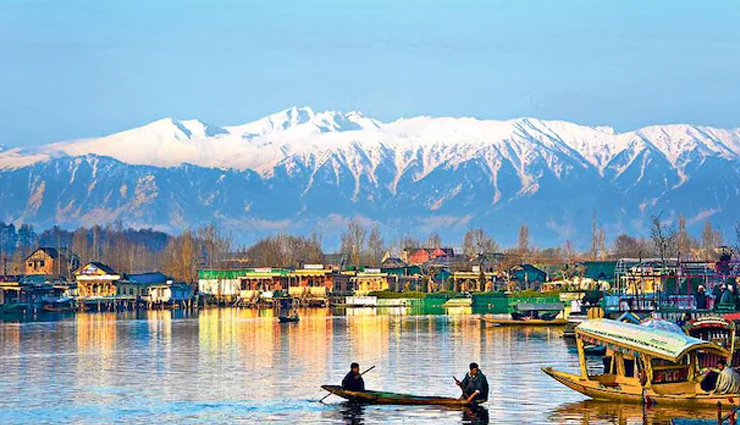 # Kashmir

Kashmir is one of the best places to visit in North India because of its natural beauty. From the mesmerising lakes and expansive gardens to the distant snow-capped mountains, there's a lot to take in here. Srinagar is also a bustling hub of activity, with a plethora of local markets. The rich aromas and flavours of Kashmiri wazwan deserve special mention. The slopes of Sonamarg, Gulmarg, and Pahalgam are ideal for skiing and winter sports in the winter.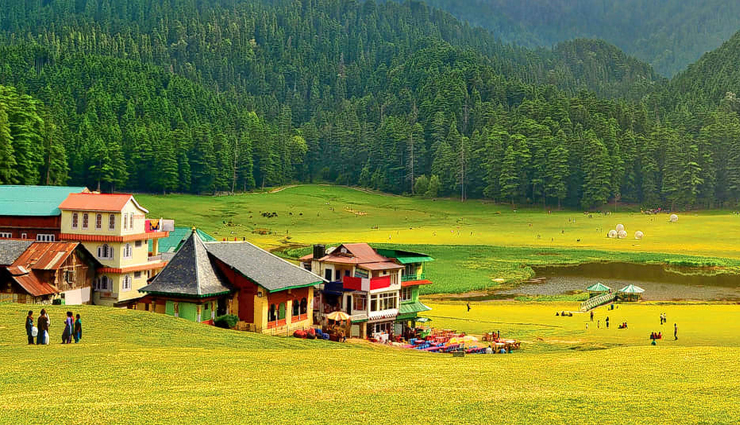 # Dharamshala

Dharamshala is best known as the residence of the Dalai Lama, Tibet's spiritual leader. This hill station in North India is also known for its quaint monasteries, Tibetan markets, old bungalows, and churches, in addition to its natural beauty. They give you a taste of Tibetan culture and cuisine. Dharamshala draws visitors of all ages from all over the world.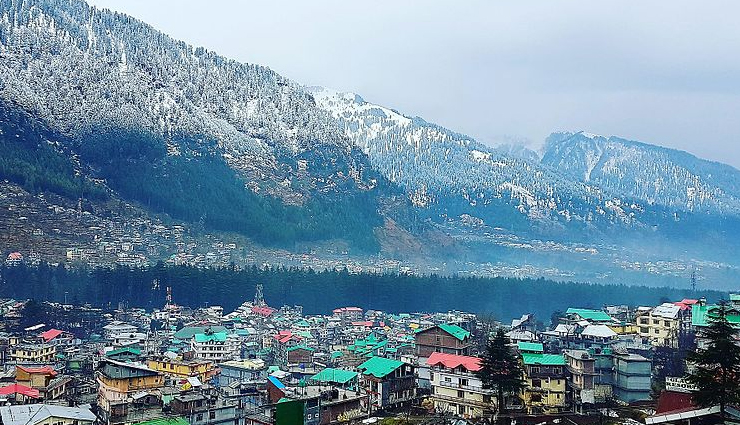 # Kullu – Manali

The twin towns of Kullu and Manali in Himachal Pradesh are among the most visited hill stations in North India, with lush greenery, pristine streams, flower-filled meadows, and a pleasant climate. Waterfalls, hiking trails, apple orchards, religious sites, quaint villages, museums, and hip cafes abound in these towns, which are about 40 kilometres apart. While Kullu and Manali are popular with couples, they are also popular with adventure seekers interested in trekking, paragliding, camping, river rafting, and other activities.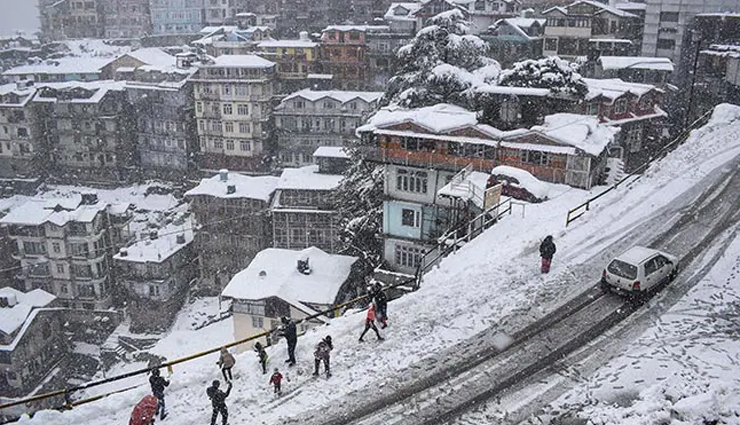 # Shimla

Shimla, Himachal Pradesh's picturesque capital city, is nestled in the Himalayan foothills and offers a one-of-a-kind travel experience with its snow-capped mountains, forests, lush green valleys, placid lakes, and pleasant climate. Aside from natural wonders, the region also has a number of man-made wonders, such as religious sites, historical structures, museums, and the bustling Mall Road. Shimla is one of the best places to visit in North India for a honeymoon because it is away from the hustle and bustle of large cities.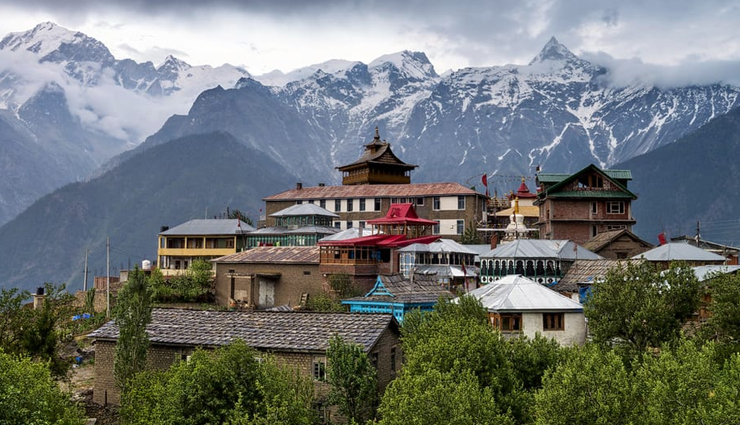 # Kinnaur – Sarahan, Kalpa, Chitkul

Kinnaur is about 235 kilometres from Shimla and is known for the serenity and beauty of the lush green and rocky mountainscape with the Satluj, Baspa, and Spiti rivers snaking through it.

Sarahan

The road to Sarahan, located halfway up a high mountainside, winds past flowering Pine trees before giving way to stately Oaks. Hundreds of small streams flow by. The fields and orchards that surround the small villages with their slate-roofed houses form pastoral perfection pictures. Many deodar trees line the slopes above Sarahan, and smooth birch trees and a variety of wildflowers and rare medicinal herbs encircle the Bashal peak. The temple's unusual architecture and abundance of carvings have elevated it to a shining example of the Indo-Tibetan style. The river Sutlej flows deep down the alley, and across it is the snow-capped Shrikhand peak.

Kalpa

Kalpa is one of Kinnaur's largest and most beautiful villages. It is a rare treat to travel on this road, which is a great engineering feat, to enter the Kinnaur district at Village Chshora and follow a straight line road constructed in vertical rock.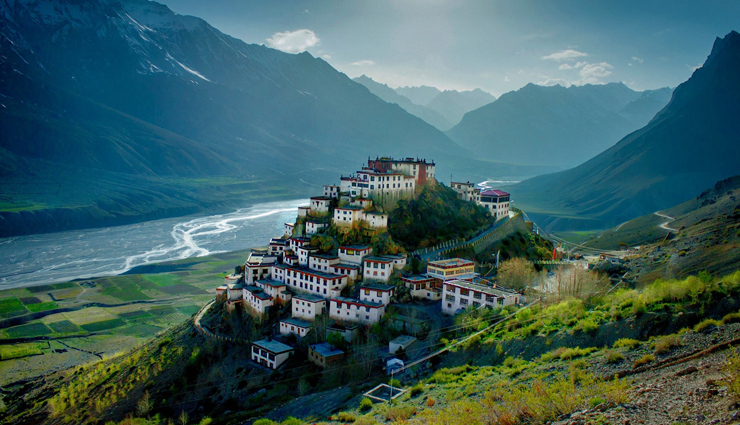 # Spiti Valley

The spiritualism of Spiti can be combined with the mesmerising visuals that unfold in front of your eyes. The village's relaxing atmosphere, as well as the numerous monasteries, will help you forget about the chaos of city life and reconnect with nature. You can also have a good time by participating in adventure sports such as paragliding.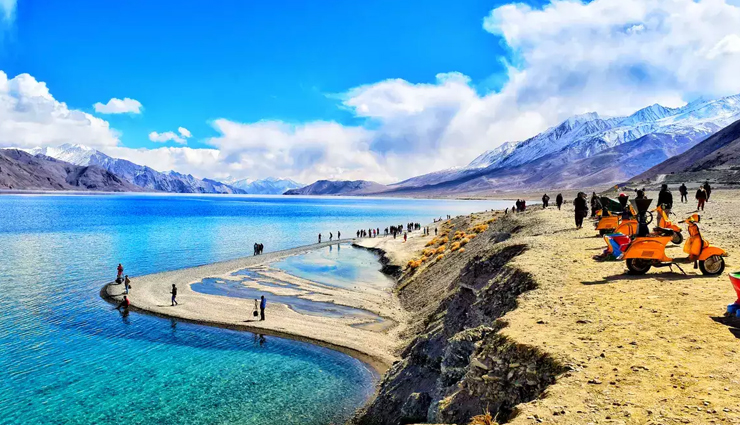 # Ladakh

Leh-Ladakh is one of North India's most beautiful adventure destinations. Its diverse landscape includes rugged mountains with snow-capped peaks, pristine blue lakes, lush green pockets, and the Nubra Valley's shifting dunes, as well as meandering rivers. It is home to a number of monasteries with a mystic, spiritual aura. Thrill-seekers will enjoy treks across the Zanskar range, mountain bike rides, and rafting down the Indus and Zanskar rivers in Leh-Ladakh. Tibetan culture has a strong influence on the people, culture, and cuisine of this region.
# Jaipur – Pushkar

Jaipur

Jaipur is a vibrant, flamboyant city with a rich history that is a UNESCO World Heritage Site. The city's regal past is visible in the form of palaces, some of which are still home to the Royal family, forts, and monuments. In Jaipur, there are also a number of beautiful gardens and lakes. As camels and buses share the same space, the city balances its heritage with all the conveniences of an urban metropolis.

Pushkar

The city of Pushkar, which is home to the world's only Brahma temple and the vivacious Pushkar Mela, has been woven into the heart of Rajasthani culture and Hippie culture. This charming town is built around the mythical Pushkar Lake and is lined with temples. Brahma, the Hindu God, is said to have dropped a lotus on the spot, giving birth to the lake. Pushkar is unlike anywhere else on the planet; it strikes the perfect balance between rustic life and the hustle and bustle of commerce.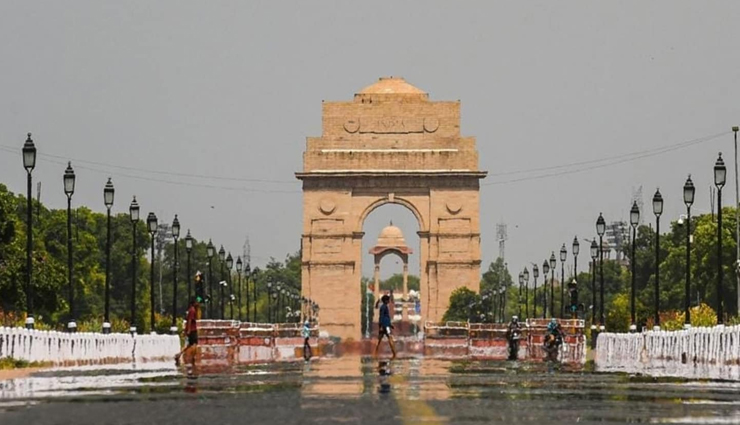 # Delhi

To say the least, New Delhi, India's national capital, is a traveler's paradise. Delhi, as a city that has seen many dynasties rise and fall, has a number of monuments and heritage sites that pay homage to its rich cultural and political past. While there are plenty of historical sites to see in Delhi, the city also has plenty of gardens, museums, places of worship, adventure spots, and theme parks. With its vibrant shopping destinations, local markets, and street food, Delhi easily ranks first among the most famous places to visit in North India.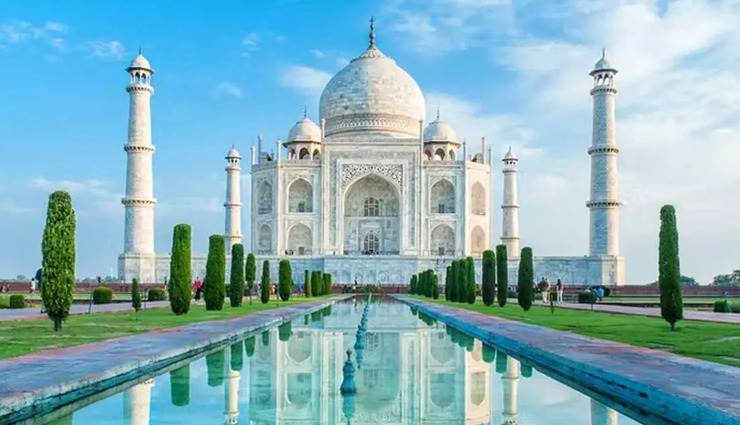 # Agra

Agra, home to the world-famous Taj Mahal, is one of the most popular tourist destinations in North India, and for good reason. The historical city of Uttar Pradesh is a kaleidoscope of grand monuments, outstanding architecture, and hypnotic sights and sounds. Three UNESCO World Heritage sites, several enticing gardens, vibrant local markets, emporiums, and mouthwatering street food are just a few of the attractions.