10 Most Unusual Chirstmas Traditions Followed Around The World
By: Neha Sat, 24 Dec 2022 10:08:11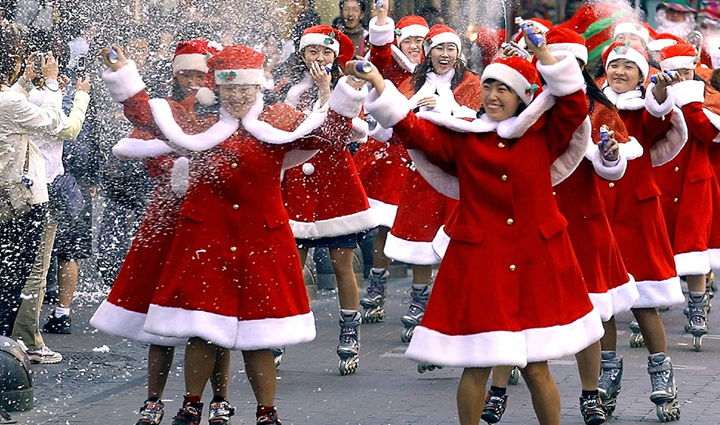 So it is around the globe and as we travel the planet counting down classic Yuletide celebrations, we wish you and yours a very merry Christmas.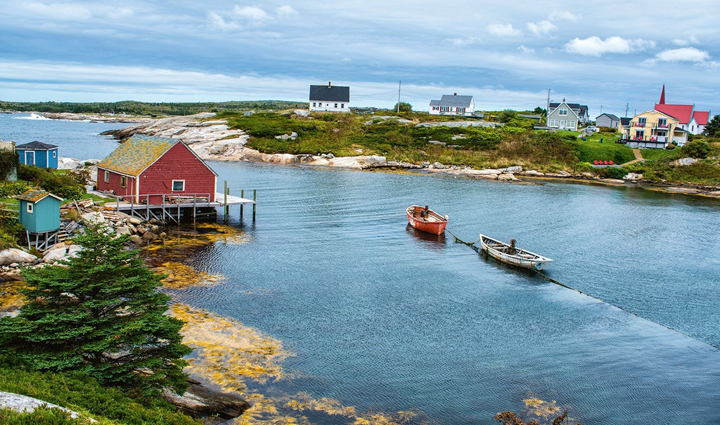 # Nova Scotia, Canada

Every city has its Christmas traditions, and Nova Scotia's is quite the gem. After a lengthy 15-year hiatus, Woody (that beautiful creature in the tree) has returned to his rightful place at Dartmouth's Mic Mac Mall. The animated giant tree debuted a brand new human-like face complete with a talking mouth, moving eyes, and a voice. Creepy or cute? You decide.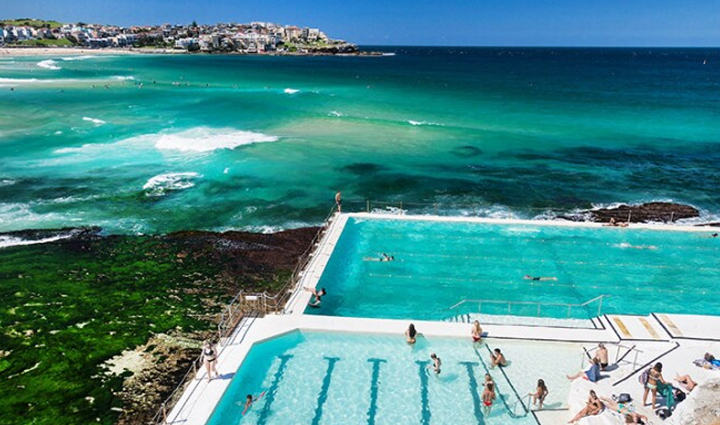 # Bondi Beach, Australia

How could we not start in our backyard ? Blue skies, sand between your toes and Eskies instead of stockings – this celebration gleefully tips the snowy northern-hemisphere stereotype on its head. Rest assured, you'll still see a portly chap or two in red, only in this case it's because he underestimated the importance of sunscreen.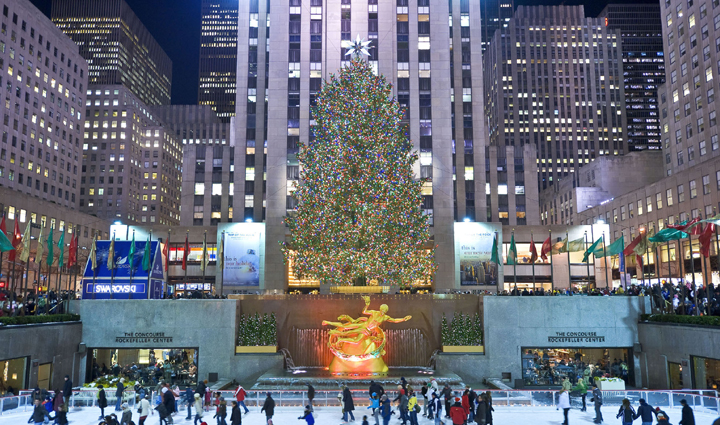 # Rockefeller Center, NYC

As seen in a million rom-coms, Manhattan is at its most magical during December. And the tree in front of the 259m-high building affectionately known as The Rock is arguably its focus. This year's number is a Norway spruce that stands 23m high, 14m wide and weighs 11 tonnes. There are more than 50,000 LED lights intertwined on its limbs and the Swarovski star on top weighs 408kg and features 70 spikes covered in three million crystals. Visitors top off the experience by hiring some skates for a twirl around the ice rink at the base of the tree.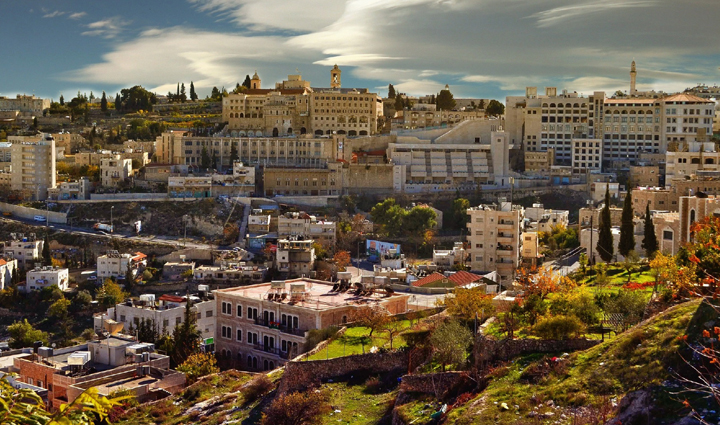 # Bethlehem, Israel

For the spiritually observant, there are few more sacred cities in which to celebrate the birth of Christ. Bethlehem's magnificent but compact Old City thrums with reverence (and tourists) around Christmas, but whether you gather in Manger Square, Saint Catherine's for midnight mass or somehow manage to squeeze into the Church of The Nativity, this is a holiday steeped in true reverence.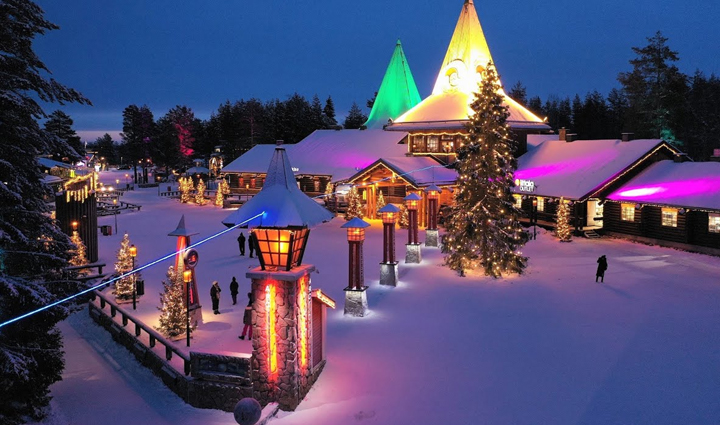 # Rovaniemi, Lapland

You'd think the jolly chap driving the reindeer sleigh would be kinda busy at this time of year, but at his home in the Arctic Circle (obvs), he's more than stoked to welcome children of all ages. The Santa Clause Village is bedecked in icicles, dramatically lit in the seemingly endless nights and while you may not see any elves – their KPIs are crazy in December – you can stay on site in a cottage that ensures you get your presents before anyone else in the world. After all, you can see his workshop from your bedroom.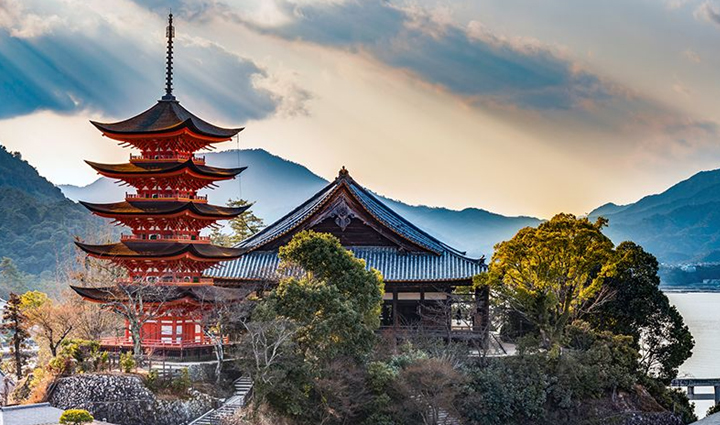 # Japan

Just a few months after Colonel Sanders set up shop in Nippon in 1970, the KFC marketing team launched a Christmas Party Barrel that fomented a tradition so entrenched that 3.6 million Japanese families partake in the 11 secret herbs and spices every Christmas.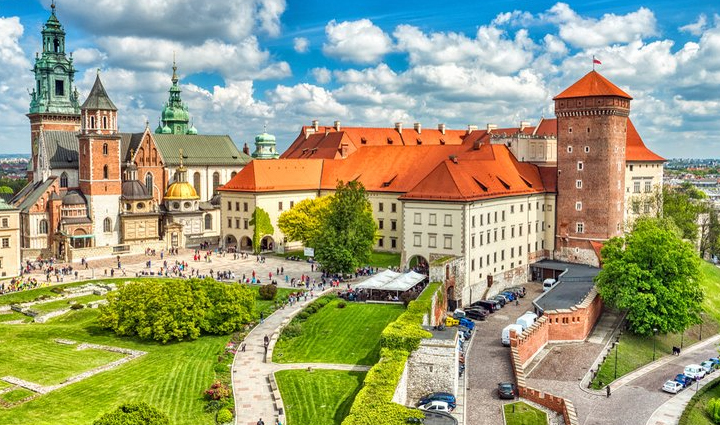 # Poland

Super-traditionalists keep a live carp in the bathtub for maximum freshness and then watch Home Alone as a family.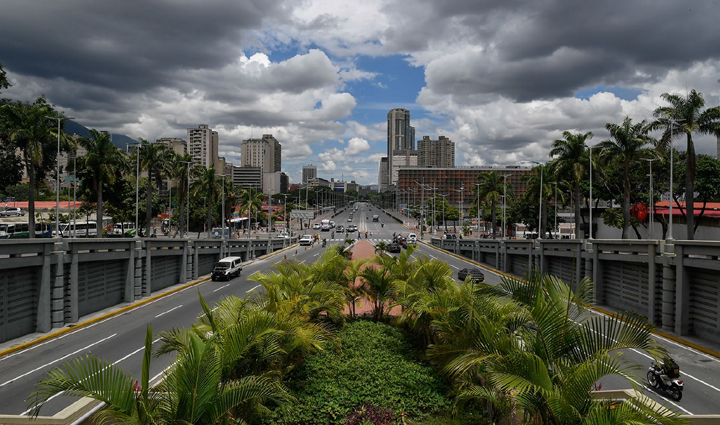 # Venezuela

Strap on your skates and head to church. The idea of blading to midnight mass is so popular in Caracas that streets are closed so worshippers can get home to their tamales safely.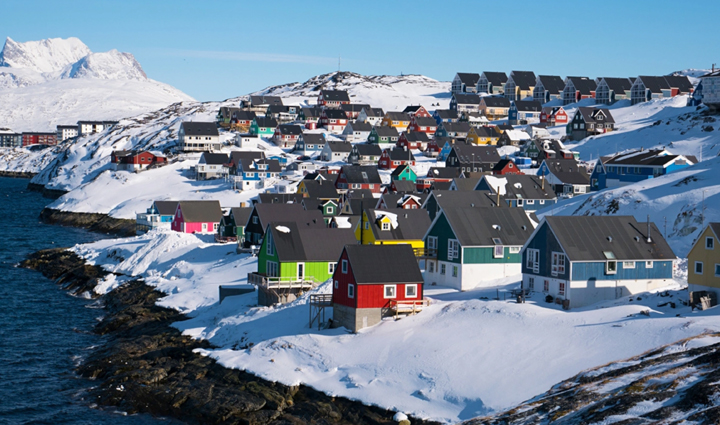 # Greenland

A lovely twist on gender stereotypes takes places as the Bjorns serve their partners dinner. That is the good news. The bad news is that it's traditionally whale blubber with kiviak – flesh from auks that have been buried in seal skin for months and only served when they begin to rot.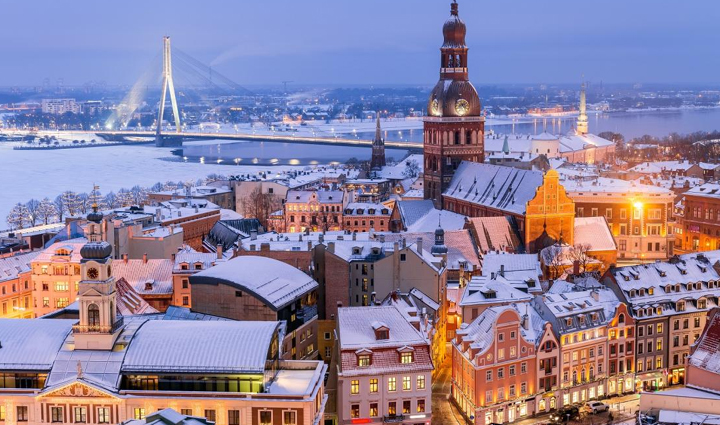 # Latvia

Instead of unleashing the kids and grown ups on their gifts, the tradition here is to recite a poem, play an instrument or sing a song before you get your gifts.