10 Must Visit Museums In India
By: Kratika Thu, 26 May 2022 1:02:35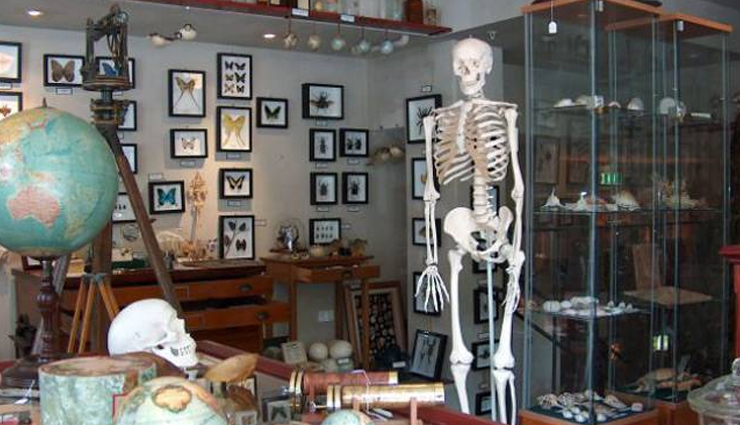 India is an alluring country with the richness of tradition, culture, and its glorious past. Whether it could be the Mughals or the British who rules over India for a long time and left their unique historical clues. Every part of the country has its unique ancient story in Museums that depicts the influence of its culture and struggle. Apart from numerous tourist attractions in India, Museums are another point for visitors to land and explore some distinctive and unique things.

Your tour to India wouldn't be completed until you pay a visit to its Museums and discover some historical facts.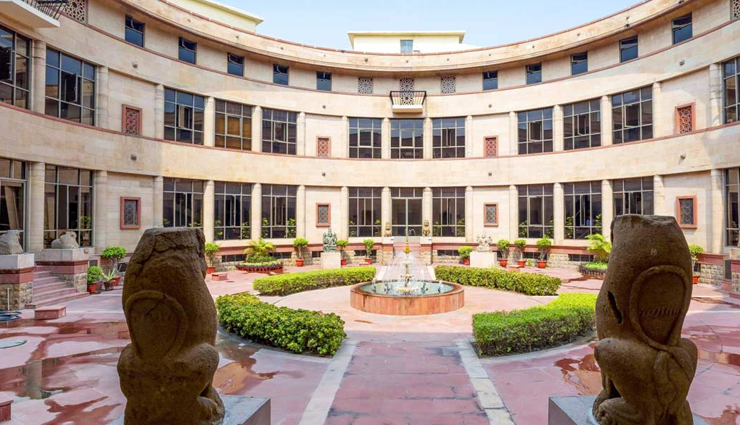 # National Museum, New Delhi

It is the largest museum in the country, being built in the middle of the 20th century in the country's capital, Delhi. It is the right place to visit and to see the kings of Buddha rolling around. One can see here a lot of manuscripts, statues, utensils, craft items, armors, dresses, and many other gadgets such as old books, knives, spoons of silver, wax statues, and ceramic pots.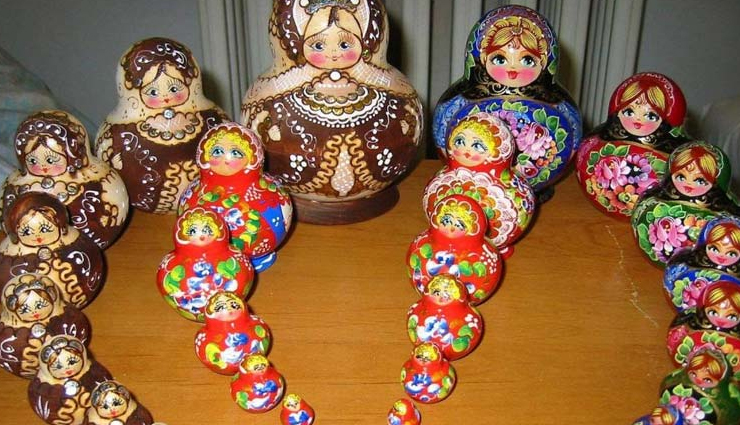 # International Dolls Museum, Delhi

It is a fitful place to be visited with your child, where one can see a lot of dolls originated from Australia to Africa. This museum is located amidst New Delhi.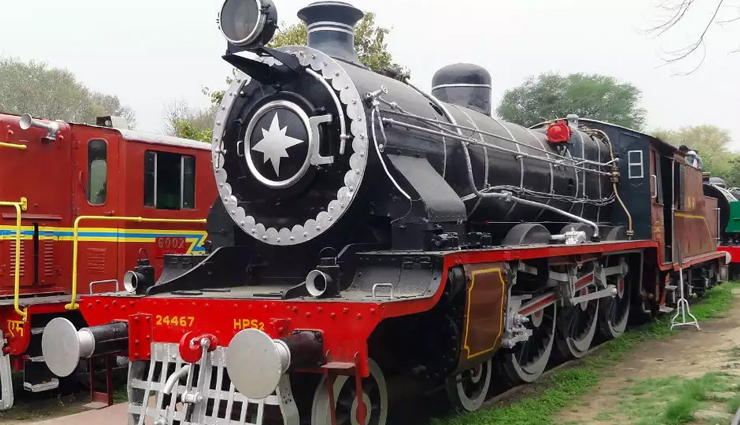 # Rail Museum, Delhi

The Delhi Rail Museum is the right place to be visited, being dedicated to trains in India. It covers 10 acres in area, and it has a toy train that will take you through various exhibits of the museum. Main trains are 1928 Electric Locomotive, ancient train saloons, and fire engines used in 1914 that ran on coals.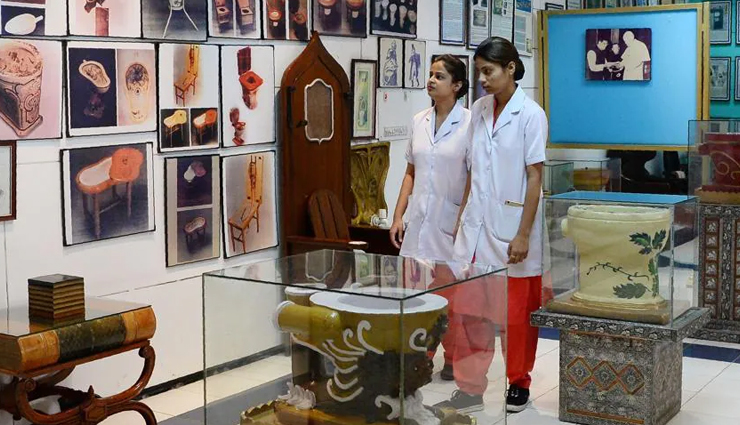 # Sulabh International Museum of Toilets, Delhi

It is an important place for toilets. It holds the place for several vintage and novelty toilets from around the world from ancient to modern ones. One can see artifacts from fifty different countries and some weird models too.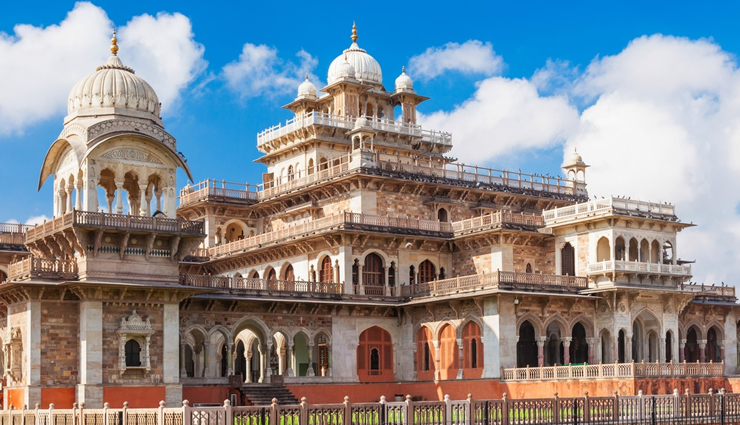 # Albert Hall Museum, Jaipur

Albert Hall Museum is one of the oldest museums in Rajasthan. It is a grand example of the famous Indo-Saracenic style. Its structure has been used as a museum since 1887. Being famous for its carpets, marble artworks, ancient coins, antiques, pottery, and other gadgets, it is called the Government Central Museum, and it has a separate exhibit for mummies from Egypt. The clay art gallery and jewelry gallery contain 19th paraphernalia. There is a special location for musical instruments too.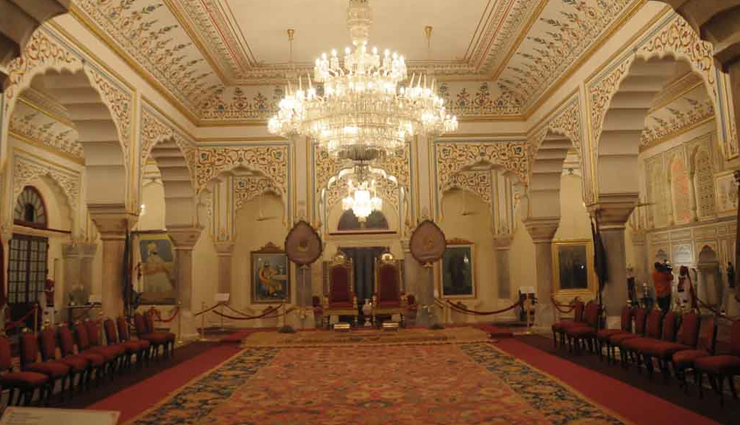 # City Palace Museum, Jaipur

It is a palace where a museum stands inside. Chandra Mahal has been transformed into a museum of this palace. It is a place for depositing paintings, carvings with inlaid structures and where one can find a large collection of armors, weapons, and other war equipment. It is the largest collection of handguns and weapons in India. One can find collections of ancient royal items in this gallery.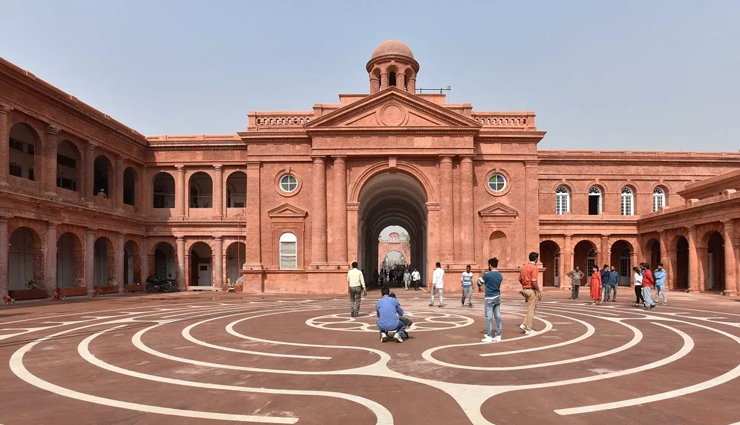 # Partition Museum, Amritsar

It is a token museum for the story of the partition of British India into India and Pakistan. It was built in 2017, and it holds newspapers, articles, photographs, journals. One can discover here videos and oral presentations about this partition. The Boundary Commission Room has a census and maps about these boundaries. A replica with a train stands here to show how the transportation of refugees was done between the two countries. Dairy entries from 1948 related to the partition are hosted here too.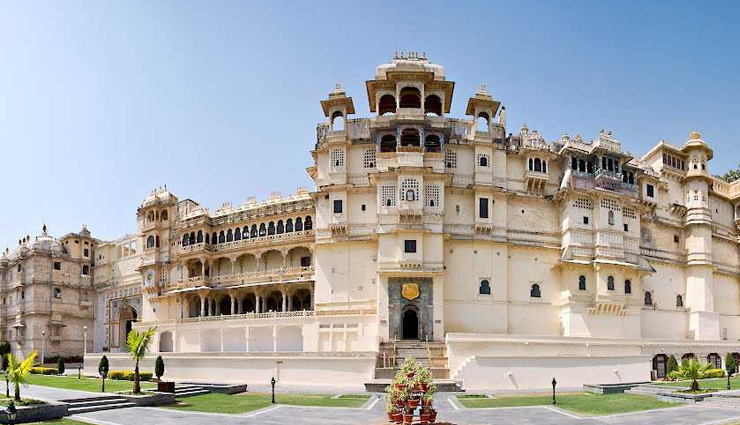 # City Palace, Udaipur

This palace is opened to the public as a museum. One can find photographs, portraits of kings, a silver collection, a musical instrument gallery, and other artifacts. One can find here the Pratap Gallery that holds collections of weapons and armors, including an elephant trunk stuck to the horses to disguise as elephants. The Mor Chowk is renowned for peacock decorations and inlay works. One can find mosaic artworks in this yard. Musical artifacts can be found here, too, pertaining to the Mewar family.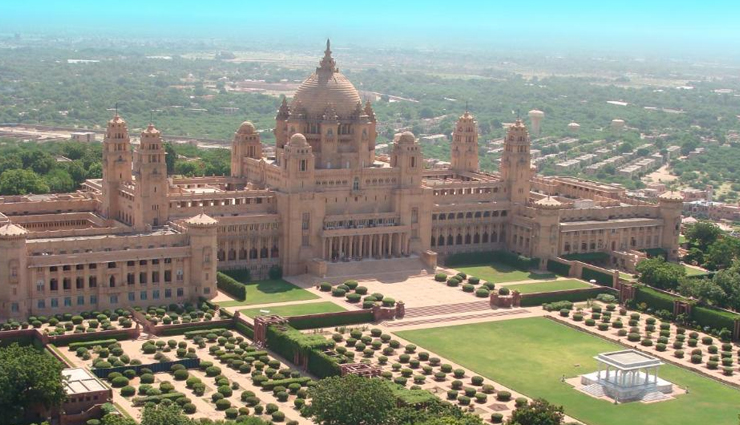 # Umaid Bhawan Palace, Jodhpur

Umaid Bhawan Palace is one of the famous tourist destinations from Jodhpur. A large area of this palace is dedicated as a museum to present the royal antiques and artifacts. One can find the Victorian flag given by the Queen to Maharaja Jaswant Singh. Collection of cars, stuffed wild animals, photographs, miniature paintings, unusual royal objects, artistic murals, and vintage clock collections are other exhibits of this museum.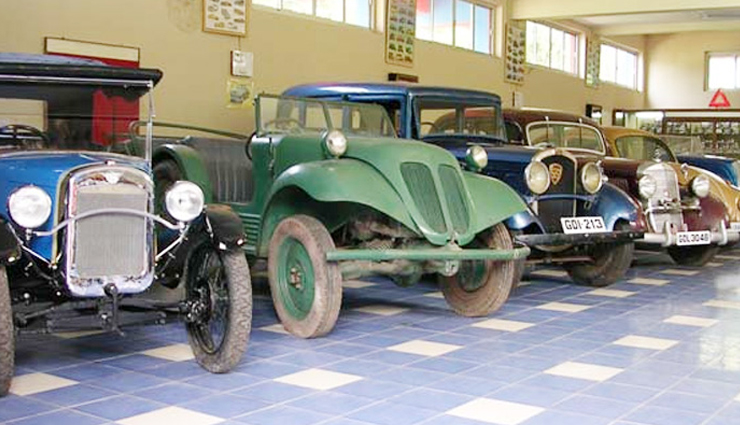 # Vintage and Classic Car Museum, Udaipur

This loyal luxury museum holds the obsolete cars owned by the kings of Udaipur. The museum holds twenty antique vehicles, including four Rolls – Royce, twelve Mercedes models, MG – TC, Cadillac from 1939, Vauxhall – 12 of 1936, Ford A convertible. Apart from cars, one can find rickshaws operated via solar power, Shell Petrol Pump.