10 Must Visit Tribal Destinations In India
By: Kratika Wed, 18 May 2022 2:14:13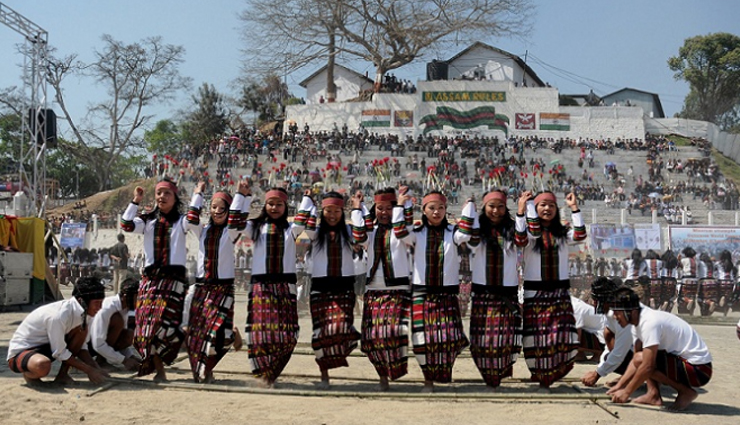 The tribal in India is often referred to as 'tribal people'. The term 'Scheduled Tribes' has been used for tribal in the Indian Constitution. The Government of India has recognized these as "Scheduled Tribes" in the Fifth Schedule to the Constitution of India. In the ancient writings, the tribal has also been called Atvika and Vanvasi. Major tribal communities of India are Bhilala, Dhanka, Gond, Munda, Khadia, Ho, Bodo, Kol, Bhil, Koli, Fun at, Sahariya, Santhal, Meena, Oraon, Lohra, Pardhan, Birhor, Pardhi, Andhra, Takanakar, etc. Every person living in India is tribal. Since the tribals living in Indian forests in the development have maintained their purity. They have lived in the open environment of the forests, with their unique physical structure, appearance, tradition, and customs.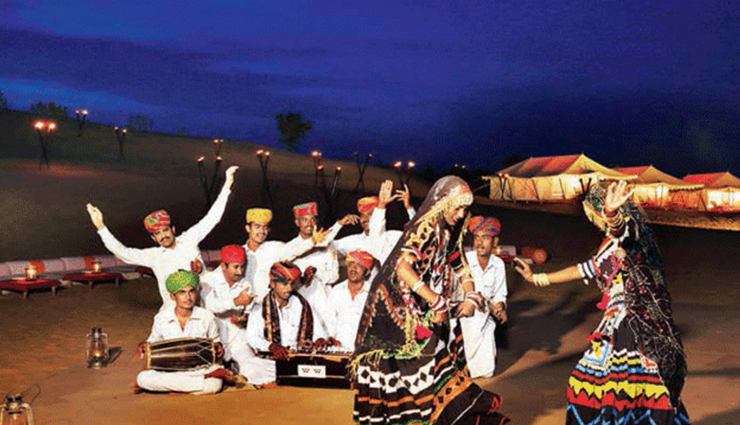 # Rajasthan

The number of tribal people in Rajasthan is 12.6% (86 lakh) of the total population of Rajasthan. It is noteworthy that on August 9, World Tribal Day, tribal people living in different areas of Rajasthan organize religious, social, and cultural programs. People of tribal society celebrate this day as a celebration of tribal traditions and customs and worship their deities, and collectively celebrate happiness as a social celebration.

Among the tribes living in Rajasthan, 'Bhil', Meena, Garasia, Sahariya, Damor, Kathoudi, Dungri Bhil, Dungri Garasia, Nayak, are found.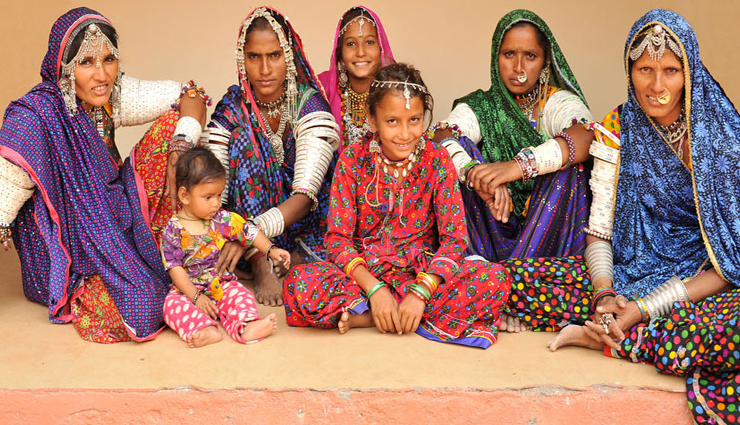 # Gujarat

In the Indian state of Gujarat, there is a tribe known as Siddi in Gir, Gujarat. These tribal tribes live in the Gir forest of Gujarat. Therefore, this place is called the Africa of Gujarat. These tribals are originally from Africa. These tribes are associated with the Bantu community of Africa. This village is also called Jambur. Historians believe that they came to India about 750 years ago. They were enslaved in India by the Portuguese. Some people of this tribe also believe in Christianity.

These tribes are found in Gujarat as well as Karnataka, Andhra Pradesh, and Maharashtra. Tourists come to Gir and also enjoy the traditional dances here.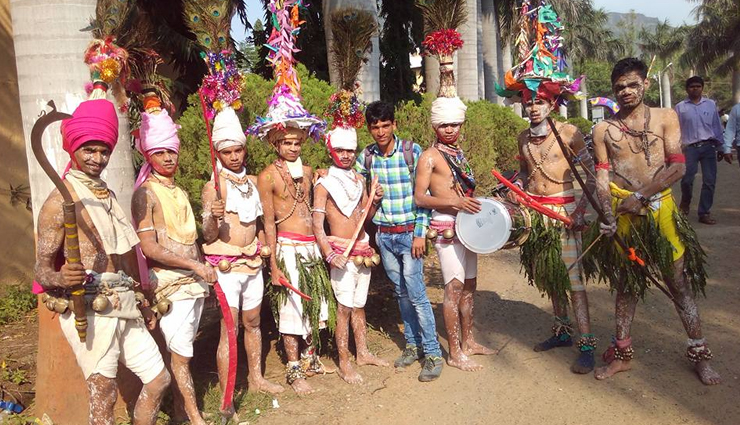 # Maharashtra

The tribes of Maharashtra are primitive people of this region and are scattered in different parts of the state. Mostly they are residents of hilly areas. Some tribes are primitive and nomadic. These tribes of Maharashtra are involved in farming and other activities related to agriculture.

The Warli tribe, Bhil tribe, Koli tribe, Halba tribe, Chodhara tribe, and Oron tribe are some of the tribes that inhabit the land of Maharashtra. The Constitution of India recognizes some of these tribal groups like Scheduled Tribes.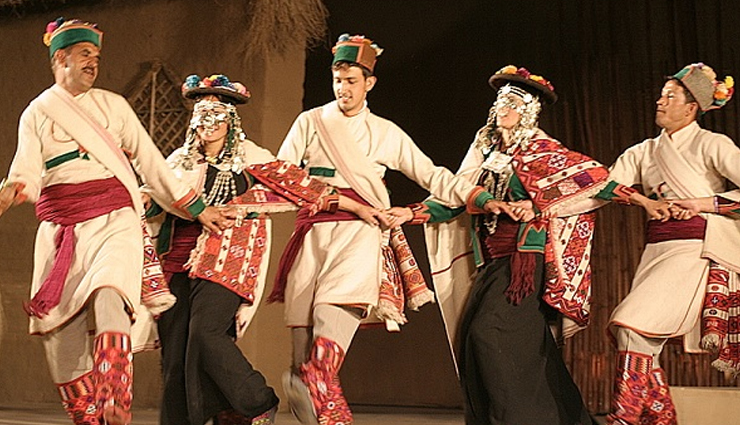 # Himachal Pradesh

The tribes of Himachal Pradesh are scattered in different parts of this state, and they have largely occupied the percentage of India. The tribal communities inhabiting various parts of Himachal Pradesh are cohesive, and by their culture and tradition, they have marked their position in the Indian subcontinent. Dance, music tunes, festivals, fairs, give evidence of this. They are nomadic people by nature, and their customs and social structure make them recognizable to one another.

As far as occupations are concerned, these tribes of Himachal Pradesh have taken up various occupations including, cattle rearing and wool growing. The clothes of these tribes of Himachal Pradesh are also beautiful to see.

The tribes of Himachal Pradesh belong to the famous Indo-Aryan family group. The major tribes of the region include the Kinaura tribe, the Lahaul tribe, the Gaddi tribe, and the Gurjar tribe.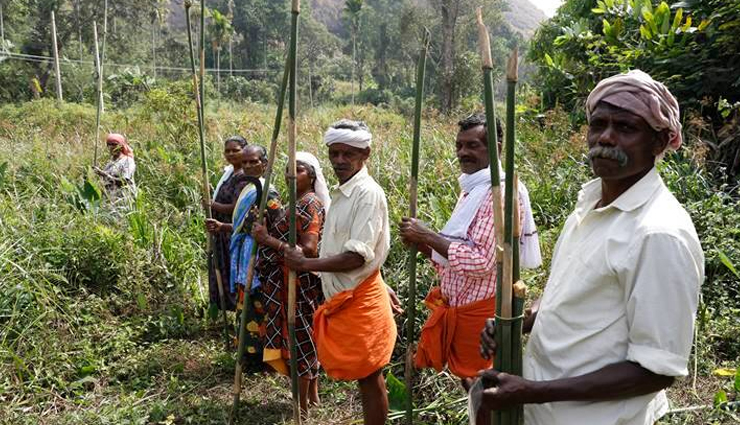 # Kerala

The Panian tribes are said to be the major tribal communities residing in different parts of Kerala. They are considered as Scheduled Castes and live in various hilly and forest areas of Kerala and Tamil Nadu. The numerous districts where these Panion tribes have formed their settlements include Kozhikode, Malappuram, etc. Panian tribes are also called Pania, Panya.

The main occupation of these Panian tribes is to work as farmers in the area of wealthy landowners. In ancient times, they worked as bonded laborers. In contemporary times, the Panian tribes own their lands and produce crops such as rice and ragi.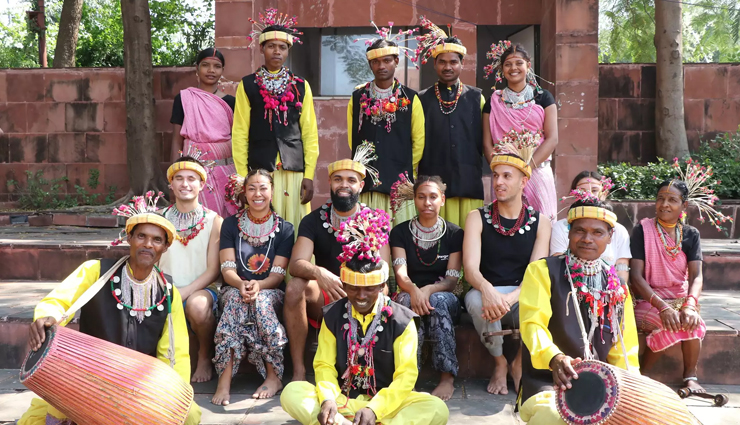 # Madhya Pradesh

The tribes of Madhya Pradesh have preserved their culture and tradition despite the cultural influence. Their culture is distinguished by the mixed remains of Scythian and Dravidian culture.

The tribes of Madhya Pradesh remain primitive and far away from the mainstream of development. Mostly, they live in forests and are dependent on forest products, herbs, wood, for their livelihood. The tribal population of Madhya Pradesh has carried forward the practice of farming and farming. To supplement their income, some of these tribal groups become laborers in factories, industries, etc.

The tribes of Madhya Pradesh include Bharia, Binjhwar, Gond, Bhil, Boni, Damaria, Kavar, Kolam, Majhi, etc.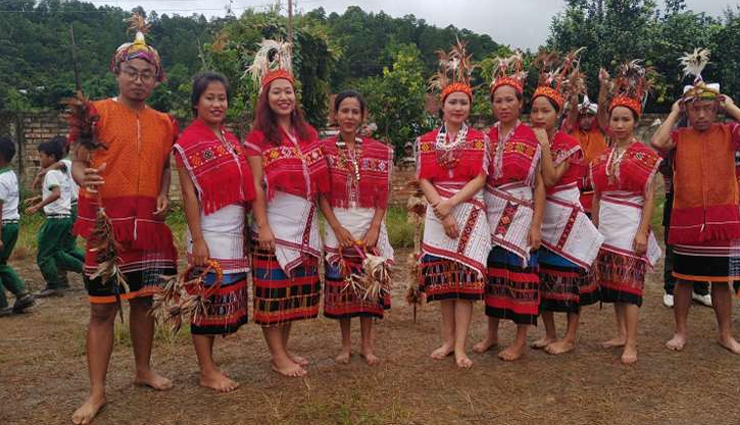 # Manipur

The state of Manipur is inhabited by four types of tribes along with other tribes. The hilly regions of Manipur are mainly populated by Naga tribes and Kuki tribes. These tribal communities of Manipur comprise 29 more tribal communities, from which are Aimol, Anal, Angami, Chiru, Chote, Gangte, Hamar, Kabui, Kachnaga, Kairao, Koirang, Kom, Lampung, Mao, Maram, Maring, Mizo, Monsang, Moyon, Paite, Purum, Ralte, Sema, Simte, Sabte, Tangkhul, Thadou, Vaifa, and Zoe, etc.

The Naga group includes Aimol, Angami, Kabui, Kachnaga, Kairao, Koirang, Lamgang, Mao, Maram, Maring, Mizo, Monsang, Moyon, Ralte, Sema, Sabte, and Tangkul. While the remaining tribes belong to the Kuki group. Broadly these tribal groups are listed as Naga groups and non-Naga groups.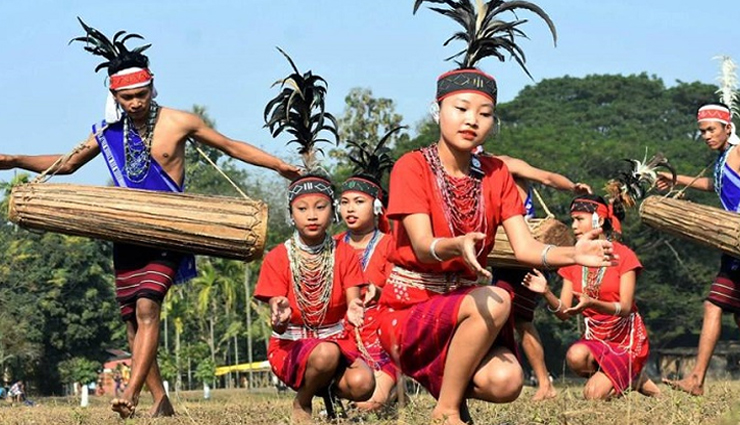 # Meghalaya

The tribes of Meghalaya represent the inhabitants of Meghalaya who inhabit the foothills as well as the mountain ranges of Garo, Khasi, and Jaintia. There is a group of tribal communities throughout Meghalaya. They live in every nook and corner of the region.

The tribes of Meghalaya include large numbers as well as small tribal groups which represent the colors of Meghalaya. Hardly tribal groups follow Christianity, although the state follows Hinduism, Buddhism also all three religions. The tribes of Meghalaya largely consist of tribes of Garo, Khasi, and Jaintia, with many more tribal communities such as Kokh, Bhoi, Yudh, Hyenvitrep, Achik, Labang, Nagfilts, and Nagtung.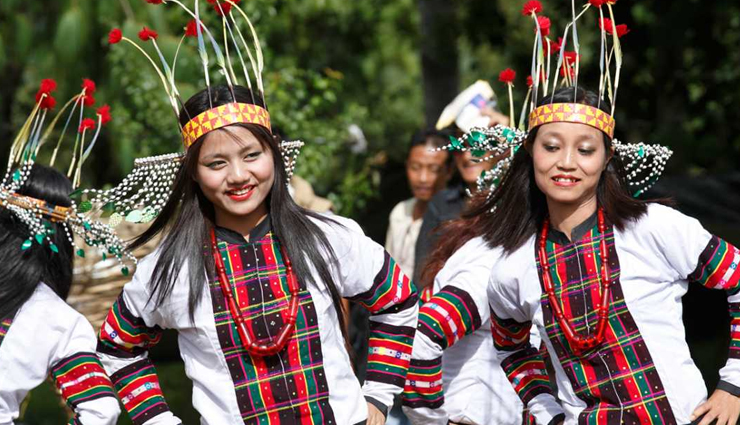 # Mizoram

Mizoram is largely inhabited by India's tribal population. The people of Mizoram are mainly comprised of several tribal communities, which have inhabited the hilly areas for many decades. Popularly known as 'Mizos', the people of Mizoram work in various handicrafts. According to historical records, the Tibetan, Burmese, and Chinese people had a great influence on the lifestyle and behavior of the main groups of Mizoram. The Mizos are divided into tribes and sub-tribes.

The main tribes found in the land of Mizoram are Chakma, Dulian, Ralte, Poi, Jahan, Petal, Lakhr, Paite, Phalam, Tangur, Khanguli, Dalang, Sukte, Fanai, Liliul and Mara.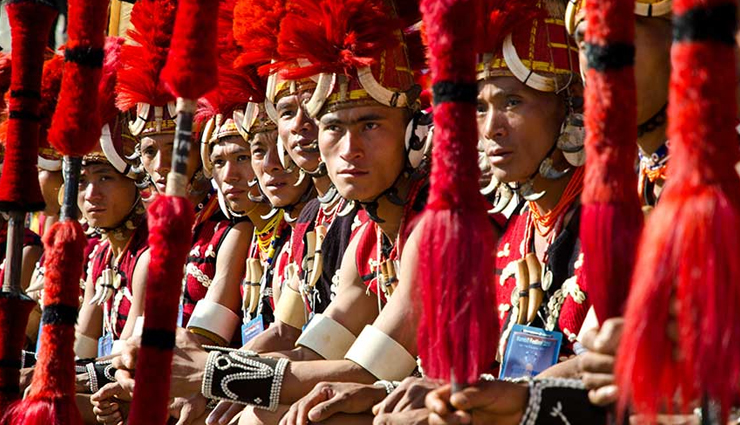 # Nagaland

The various tribes of Nagaland are Angami, Ao, Chakesang (Chokhari / Khija), Chang, Khiaminungan, Kuki, Konyak, Lotha, Flowers, Pachauri, Rengma, Sumi, Sangtam, Yimchungru, Tangkhul, and Zeliang. More than 80 percent of people live in rural areas. Angamis, Aus, Konyak, and Sema are the largest Naga, tribes. Weaving is the traditional art of people that was handed down for generations. The tribal dances of the Nagas give information about their innate frugality. War dance belonging to various tribes is a major art form in Nagaland.

They speak 60 different dialects belonging to the Sino-Tibetan family of languages. Nagami is a variant form of Assamese and Hindi. An interesting feature among them is that each tribe has its mother tongue, and these tribes communicate with each other in Nagamani.