10 Places That Have Become Special For International Visitors In Rajasthan
By: Pinki Mon, 01 Mar 2021 3:37:47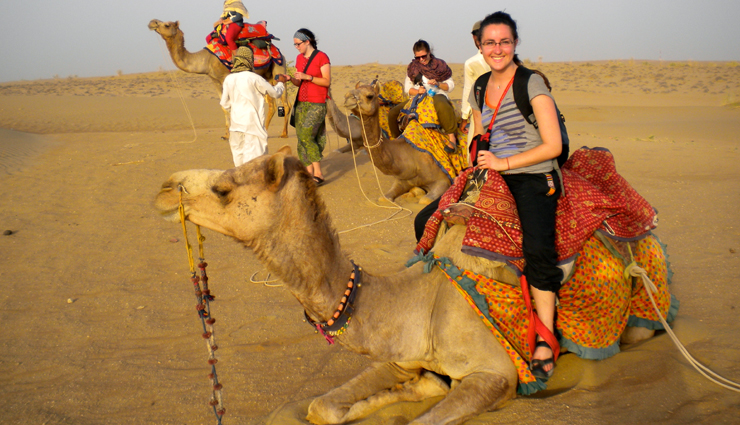 Vivacious Rajasthan often top the list of places that one wishes to visit in India. The lively state attracts not merely the domestic travellers but travel enthusiasts from all corner of the world. It is clear from the statistics that over the past decade the number of foreign travellers have doubled from 608283 in 2001 to 1451370 in the year 2012.

The inclination of foreign tourists towards Rajasthan is also proven by the number of times they revisit and the long duration of their stay in the state. The reasons may be many but one thing is sure that this impeccable state cast some kind of magic spell on these tourists, which they can by no means defy! Here are some places that have become special for these international visitors in Rajasthan.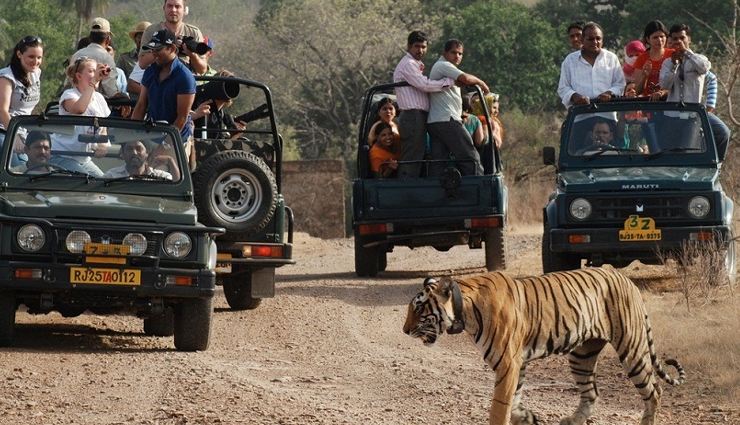 # Ranthambore

Yes, we all visit Rajasthan with the thought of relishing its culture and savouring its mouthwatering food. However, many foreign tourists come here to enjoy the vast and unique wildlife of Rajasthan every now and then. Amongst the most popular national parks in Rajasthan visited by foreign travellers is Ranthambore, which is situated in the Sawai Madhopur district and is only 130kms from Jaipur. Ranthambore National Park is known for its rich flora and fauna, tigers in Ranthambore catches lot of attention. Other than that, this wildlife reserve is an ideal place for bird watching, wildlife photography and of course a perfect place to unwind.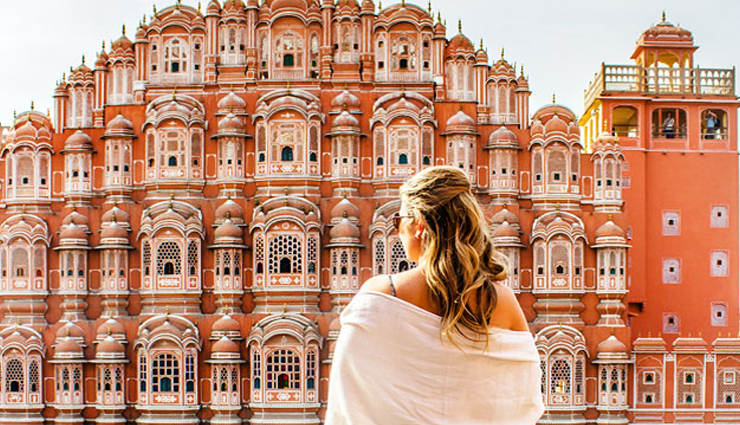 # Jaipur

Needless to say that Jaipur is a must visit place in Rajasthan. Jaipur can rightly be called the Gateway to a culturally wealthy state. Since, it is the capital city; foreign traveller finds it quite a comfortable place with numerous hotels and conveyance options. There is indeed so much to see that starts right from the forts and palaces to the handicraft fairs, from the lip smacking daal baati churma to the bumpy camel rides and even the proud moustaches of Rajasthani men to the wide-flare ghaghra. The major attractions in the city for majority of the foreign tourists are Hawa Mahal, City Palace, Nahargarh Fort, Jal Mahal and Jantar Mantar.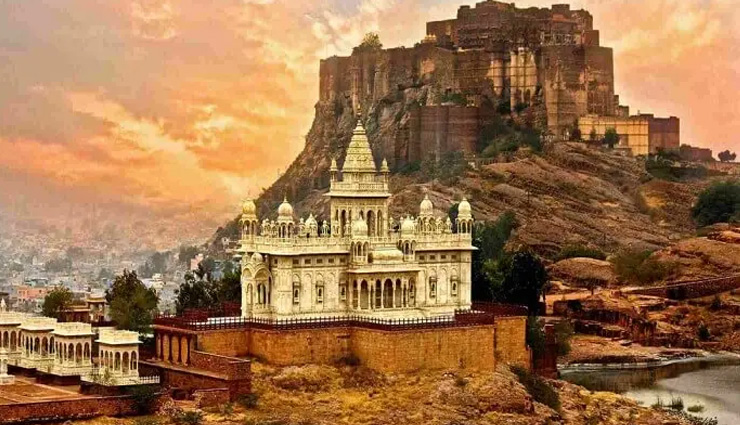 # Jodhpur

The BLUE Hue of Jodhpur is an important factor in attracting national as well as international tourists. This royal city offers a great opportunity for exploring the cultural wealth of the state and appreciating the architecture excellence. The massive Meharangarh Fort, Umaid Bhawan Palace and Jaswant Thada catch the eyes of bulk of tourists from around the world. Also, these tourists do not forget to pay a visit to the Old city to relive the royal era. The Clock tower has been the favourite place to pose for many. For their love for nature, these international travellers like to visit Rao Jodha Desert Park is a perfect that reflects the ecology of the state. If we talk about culture attractions, foreign tourists have often been interested in picking up handicrafts and eating sweets for which Jodhpur is quite popular. In the name of adventure activities Jodhpur has introduced the opportunity for Fox flying in the north side of Mehrangarh Fort. So, the foreign tourists in Jodhpur do not miss out on any kind of fun. There is absolutely no way that one can miss out on visiting this place.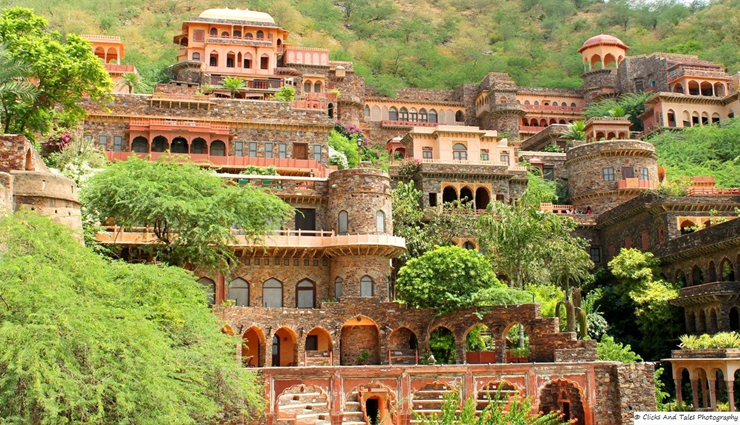 # Alwar

Breaking the monotony of craggy Aravallis, this city is an emerald beauty. It is situated in Alwar district of Rajasthan and is about 150 kms from the city of Jaipur. The international tourists here enjoy the existence of tree-clad mountains, beautiful lakes, massive palaces and exquisitely carved cenotaphs. Jaisamand Lake, Siliserh Lake, and Sagar Lake are popular tourist's attractions of the Alwar. Foreign travellers also like to go to visit Moosi Maharani ki Chhatri, Tripolia, Moti Doongri, Ruins of Bhangarh, Company Bagh, Clock Tower, Government Museum, Tomb of Fateh Jung, Kalakand Market, and Naldeshwar while travelling to Alwar. Those globe trotters who have a thing for architecture lovers adore the Alwar Fort, City Palace and Vijay Mandir that reflect the highest quality architecture of the time of Rajputs. Alwar is a quite a place to visit, if you are in Rajasthan, it surely does have substance that makes it stand apart from other historical cities in the state.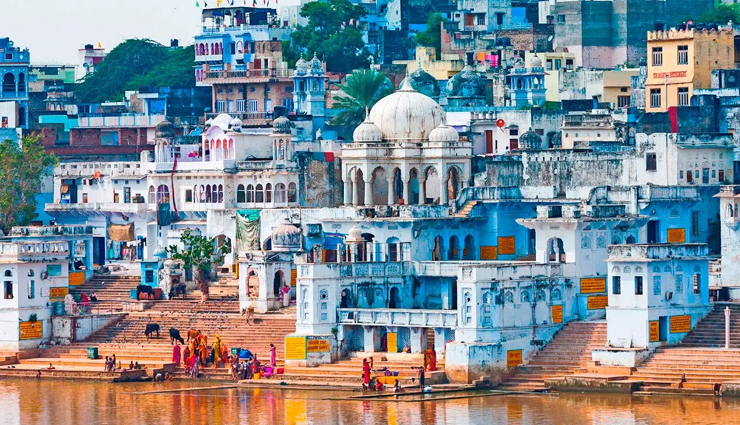 # Ajmer and Pushkar

Now, these two jewels of Rajasthan can by no means be ignored. About 135kms from Jaipur, Ajmer is a popular religious place in Rajasthan, where people from all faiths like to come. Ajmer Shareef (Tomb of Khwaja Moinuddin Chishti) gave Ajmer the status of being a place that fulfills their wishes. Thus, the Dargah is often crowded, however it is not the only place that you will see foreign tourists thronging in Ajmer, Nasiyan Temple, Foy Lake, Adhai din ka Jhopra, Taragarh Fort and Ana Sagar Lake also recieves a large number of international visitors every day.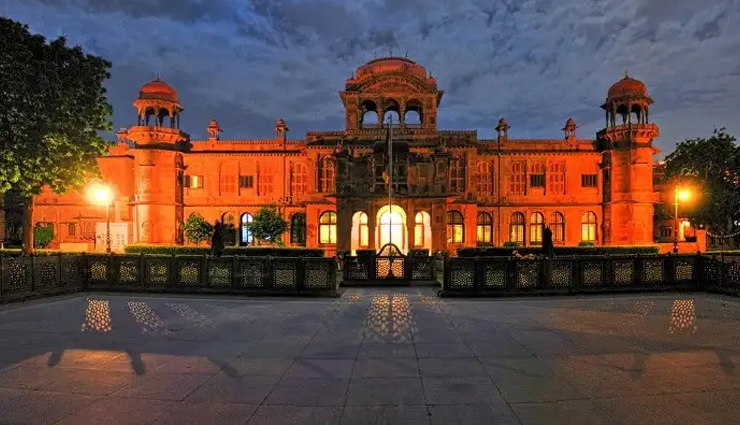 # Bikaner

Well, let me say it clearly, Bikaner is a place for those who wish to avoid the hurly burly Jaiselmer and Jodhpur. It is located in the Bikaner district in Rajasthan and is about 251kms far from Jodhpur. Foreign tourists like Bikaner for its rustic feel and serenity. The desert dust, camel safaris and the grand royal mansions, everything is out and out an attraction in Bikaner. Another feature that makes a good attention grabber is the Camel Fair in the months of December and January. AND yes how can we forget the unique Karni Mata Temple, where devotees worship the rats and those who are merely visitors amuse themself with the site of hundreds of rats loitering in the temple complex. Bikaner is quite a thing and it deserves to be visited at least once in a lifetime!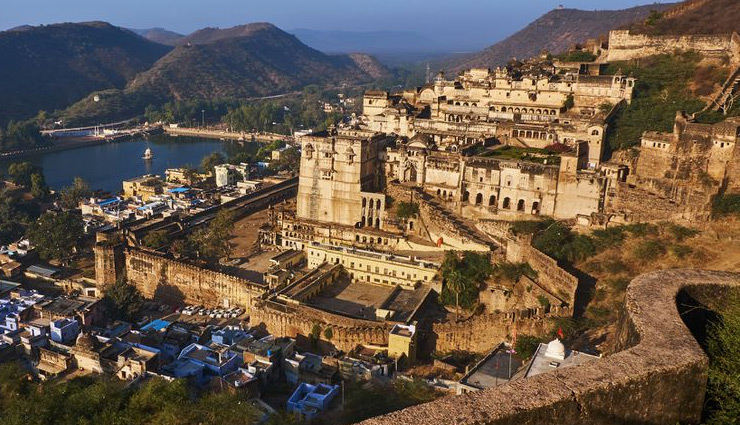 # Bundi

Yes we agree that Jaiselmer, Jodhpur and Jaipur has stolen the limelight in Rajasthan but since these foreign travellers are continuously looking for something new to explore, we have hopes that places like Bundi will also gradually prove its mettle. So, what makes Bundi worthy of attraction? Well, like many famous tourist attractions in Rajasthan, Bundi is the plush with havelis, forts and temples. Bundi is situated in the Hadoti region of Rajasthan and is at a short distance of about 35kms from Kota. Taragarh Fort, Bhim Burj, Raniji ki Baori, Dabhai Kund, Sukh Mahal and Jait Sagar Lake are the attractions in Bundi that have come instantly in the notice of foreign tourists. They also like to visit the main bazaar of Bundi that sells many handicraft items.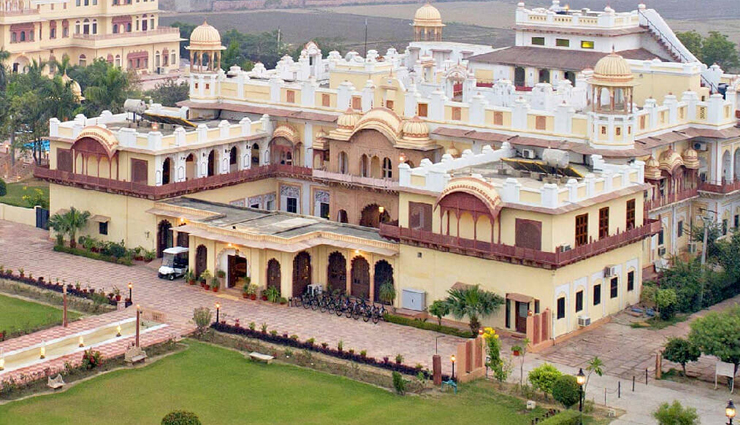 # Bharatpur

Yes, yes I know that you know about Bharatpur Bird Sanctuary but that's not all that Bharatpur has. I mean of course the Keoladeo Ghana National Park or Bharatpur Bird Sanctuary is one of the major attractions for foreign tourists but Bharatpur is also an excellent place for history lovers and the religious souls. Lately many international visitors have started thronging Bharatpur to not only see the famed bird sanctuary but also to witness the marvel of Lohagarh Fort, Banke Bihari Temple, Gol bagh Palace, Ganga Maharani Temple and Laxman Temple. It is situated in the Bharatpur district of Rajasthan and is only about 55kms from the city of Agra. So, even if your are somewhere around Agra or Mathura, you must pay a small visit to Bharatpur to learn more about the rich Rajasthan!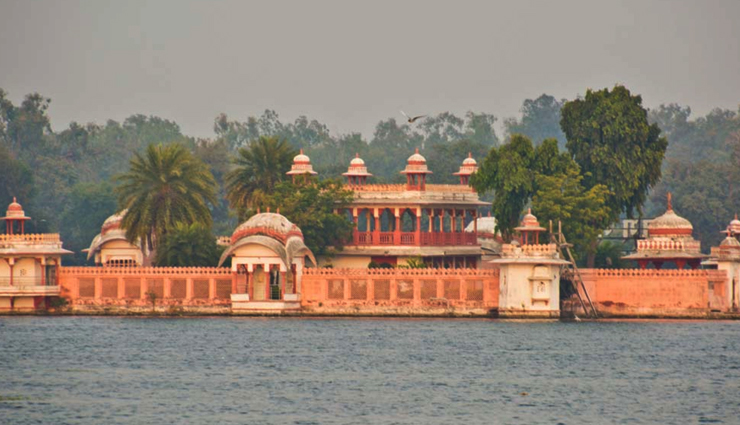 # Kota

A short day trip to Kota from Bundi can avail tourist the true bliss of being in the state that boasts of its vibrant culture. It is situated in the Kota district of Rajasthan and about 240kms south of Jaipur city. Although Kota has become an industrial face of Rajasthan, it does surely have relics that keep it connected to its ethnicity. Travellers who throng to Kota knows that it is a perfect wedding shopping destination in India, the Kota Doria Sarees are something that should be added to any bridal wardrobe collection in India. However, the international travellers see it the other way; the markets are the places where these foreign curious travellers learn more and more about the vibrant culture of Rajasthan. Apart from the market, Rao Madho Singh Museum, Brij Vilas Palace Museum, Kansua Temple, Mathuradheesh Temple, Sar Bagh, Haveli of Devta Shirdharji, Jagmandir Palace and Sukh Mahal are some major attractions for foreign tourists in Kota. Also, it is through Kota the lone river in the state of Rajasthan called Chambal pass through, so the tourists also have the opportunity to take a boat ride.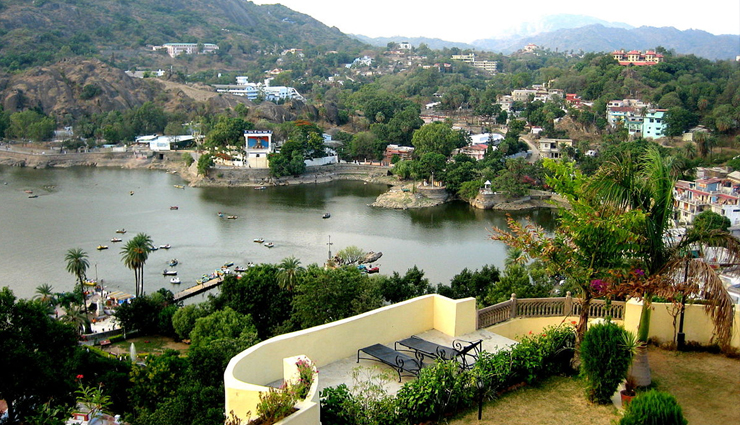 # Mount Abu

Meet the only hill station in Rajasthan, Mount Abu, which is famed as a honeymoon destination in Rajasthan . It is situated in the Sirohi district of Rajasthan, near the border of Gujarat. This charming emerald hill station is an essential part of a Rajasthan tour. Mount Abu probably reminds travellers from overseas of their native countries, the rolling hills, cool breeze and serenity must be playing the major role as far as I think. Other than the ancient buildings and temples, one can enjoy diverse flora and romantic ambiance here. The foreing tourists prefer visiting Nakki Lake, Toad Rock, Achalgarh Fort, Adhar Devi Temple, the Shri Raghunathji Temple and Ambika Mata Temple. Indeed, one cannot miss out on Mount Abu because there is simply no reason to miss out on it!