14 Things To Do And See In Neil Island
By: Pinki Sat, 29 May 2021 4:24:47
Neil Island is counted amongst the smallest islands that make up Andaman and Nicobar. A famous destination among tourists, Neil Island is located at a distance of about 30 km from the Andaman Islands and is popular for the white sandy beaches and clear calm waters it has. The island is also full of beautiful and vast green spaces and some unique rock formations.

With so many amazing destinations for sightseeing, Neil Island has become quite popular among the group of islands. The historical heritage that the island enjoys is down to the numerous places to visit in Neil Island for leisure and fun.

One of the famous activities that you can partake in on Neil Island is scuba diving. Then, there are several beaches that you can visit as well. Some of the amazing beaches in Neil Island are the Ramnagar beach, Laxmanpur beach, Sitapur beach, and Bharatpur beach. These beaches are named after the villages they are located in, which, in turn, are named after the characters of the epic, 'Ramayana'.

Apart from the places, there are several things to do in Neil Island as well, including visiting the several cultural events that are held to celebrate the culture and heritage of the place.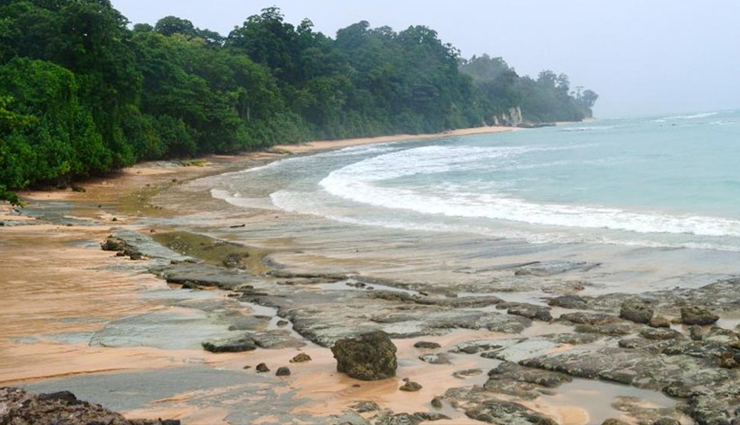 # Sitapur Beach

Located at the tip of Neil Island, Sitapur Beach is exposed to the sea and regularly affected by high tides. It is the perfect place to witness a beautiful sunrise. The beach has crystal clear waters, making it perfect for swimming, surrounded by fine and soft sands, limestone formations, and beautiful palm trees.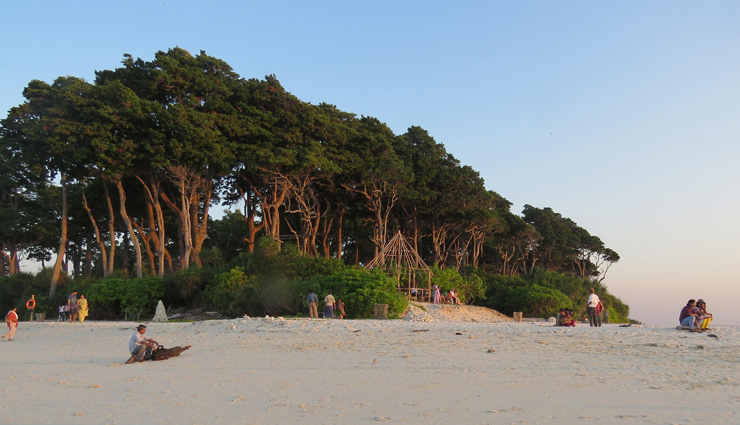 # Laxmanpur Beach

Located about 2 km away from Neil Jetty, this is one of the most beautiful beaches in Neil Island. The beach is popular for its white shell sand and shallow waters. Home to beautiful corals, this beach is perfect for snorkelling.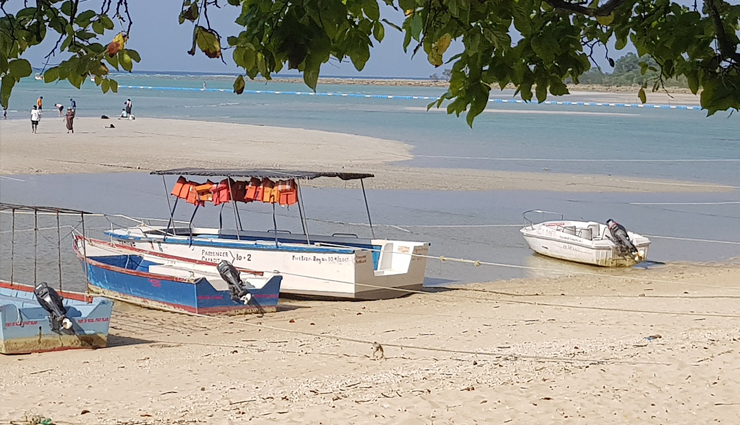 # Ramnagar Beach

This beach is located towards the southwest of Neil Island. Being adjacent to Sitapur beach, both the beaches form a long stretch of coast and offer a great place for swimming.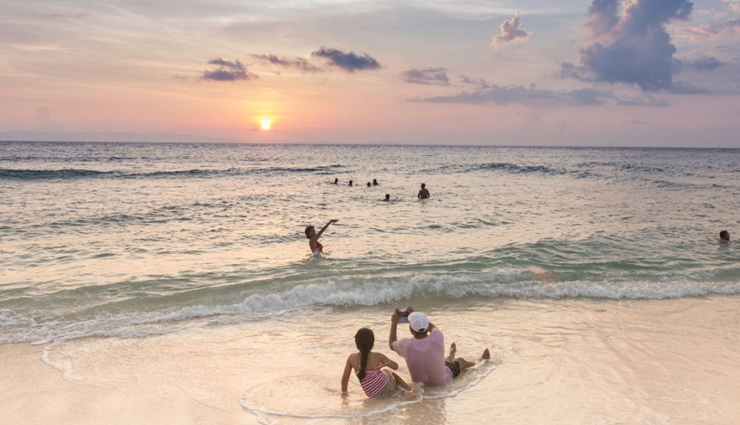 # Bharatpur Beach

Bharatpur beach is full of tourists all through the year. This is known for being one of the most spectacular beaches of Neil Island. Best for snorkelling and swimming, you can even go on a glass-bottomed boat to catch a glimpse of the beautiful coral reefs. The best part about this beach is the natural tropical forest that runs across the beach to make for a splendid ecosystem.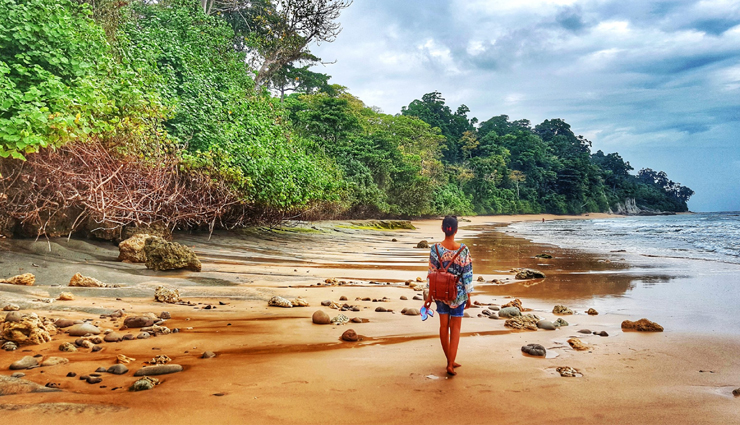 # Neil Kendra

One of the best places to visit in Neil Island, Neil Kendra is the largest village market on the island where you can buy food, local products, goods, and artefacts. However, the best part of visiting this market is the view it offers of the beach. From here, the sands stretch out in a beautiful long arc, making it a highly popular tourist place in Neil Island.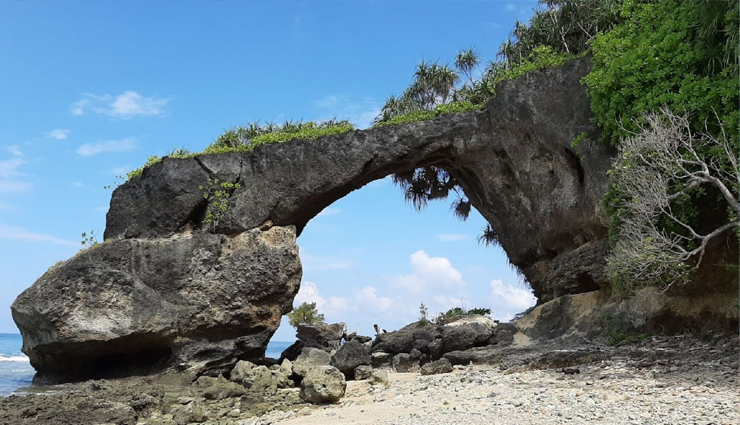 # Howrah Bridge

Of the things to do in Neil Island, one that you definitely can't miss is a visit to the Howrah Bridge. This is a rock formation along Laxmanpur Beach which has formed over the years by the seawater dissolving the rocks at the cliffs on the beach. Owing to its sense of uniqueness, it is one of the most famous tourist places in Neil Island for those who love to click great pics!
# Sir Hugh Rose Island

At the southern tip of Neil Island, the locals call this island "small Neil". This island has been named as a wildlife sanctuary as it is home to nesting turtles. Visitors are only allowed here during the day and a permit is required from the Deputy Ranger Officer of the Neil Island Forest Department.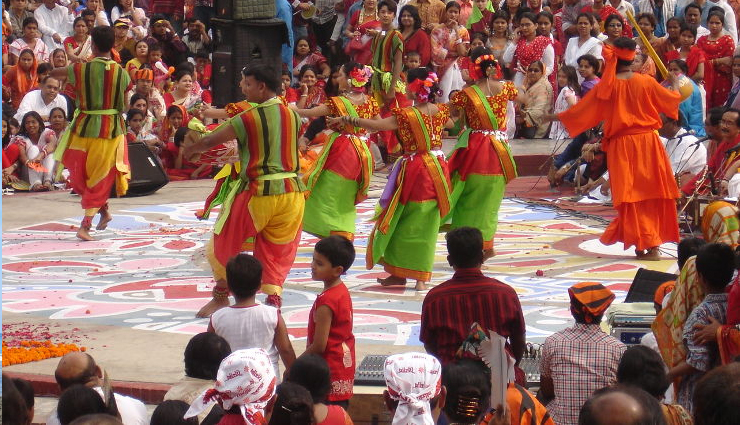 # Attend the Island Tourism Festival

This is a ten-day event held every year during winters. This is when visitors and locals dress up in traditional garb and enjoy local traditional delicacies together.

# Subhash Mela

This is a week-long festival that is held once a year in January. This is a cultural festival with a theme, conducted in the honour of Netaji Subhash Chandra Bose. This festival includes several cultural activities and programs.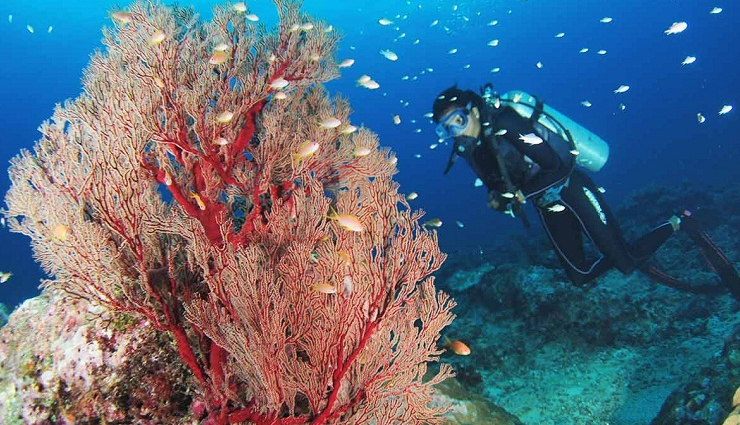 # Scuba Diving at Neil Island

Apart from sightseeing, Neil Island is also well-known for scuba diving. There are several places where you can find guides and trainers to take you through the best sites and spots in deep-sea diving.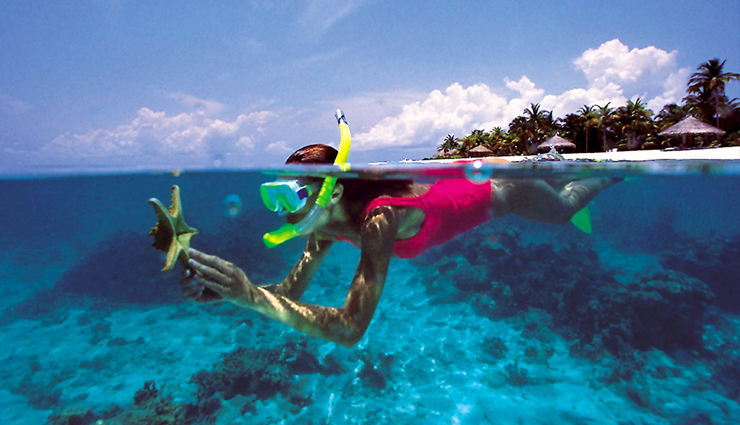 # Swimming

One of the best things to do in Neil Island is to visit the beaches for a relaxing swim. With shallow, clear, and calm waters, the beaches at Neil Island are perfect to help relax the body and soul. Most of the beaches have shallow waters, so are safe for swimming, for adults as well as kids.

# Snorkelling

Counted among the best tourist places, Neil Island offers several snorkelling opportunities. You can explore the exotic underwater marine life and gaze at the beautiful coral reefs. This is an activity that does not require training and can also let you enjoy some extra activities, like underwater rugby.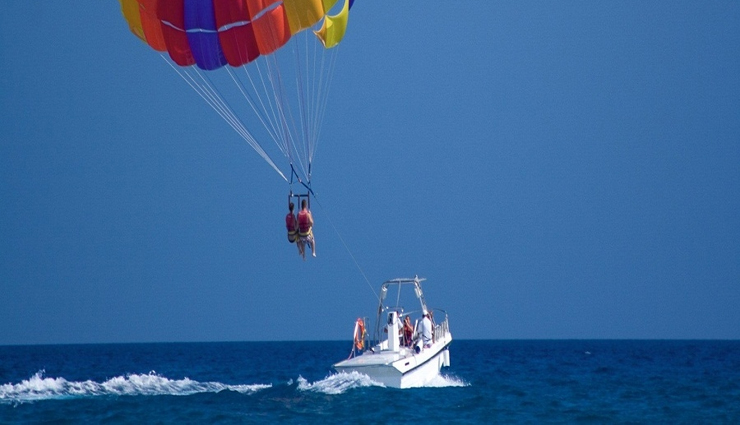 # Water Sports

As perfectly clear seas surround Neil Island, it forms very conducive environs for water sports. Some of the adventure sports that you can enjoy here include jet skis, banana boat, speed boats, deep-sea diving, sea walking, etc.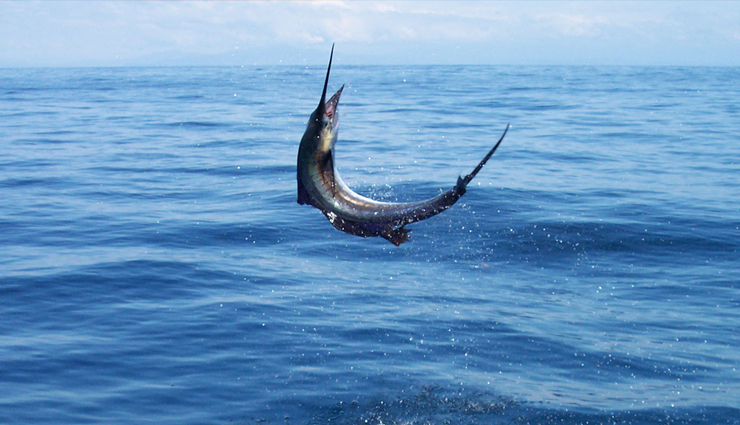 # Game Fishing

With the plantains of Neil Island, the sea surrounding it is a breeding place for fish. This makes Neil Island the perfect place to visit for fishing enthusiasts. You can easily get equipment and boats here, along with guides and experts for the same.