20 Wedding Destinations To Choose In Jaipur
By: Pinki Thu, 24 Sept 2020 6:15:55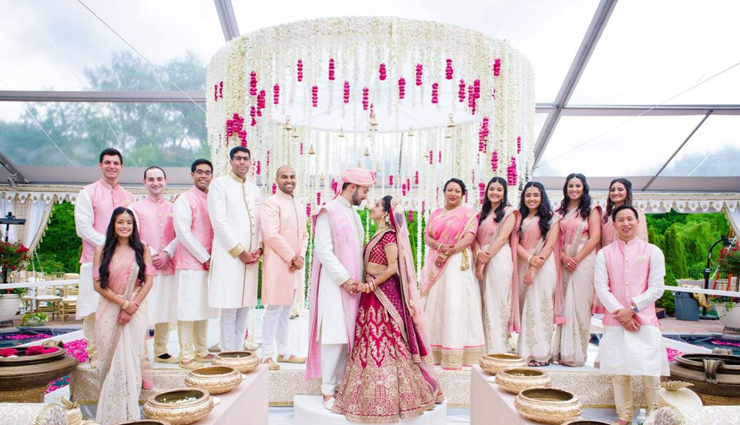 A picture of grand and royal wedding conjures in mind when we think of Jaipur as a wedding destination. This architecturally opulent capital city has been considered by many as the top wedding destination in India. And there is no reason why Jaipur should not be chosen, after all the city is replete with options of amazing wedding venues that make sure that each wedding is unforgettable, of course in a pleasant way. If Jaipur is in your mind too, for hosting your wedding then this blog is written for you. Read along as we discuss 20 top venues in Jaipur that will make your dream come true of a fairytale wedding.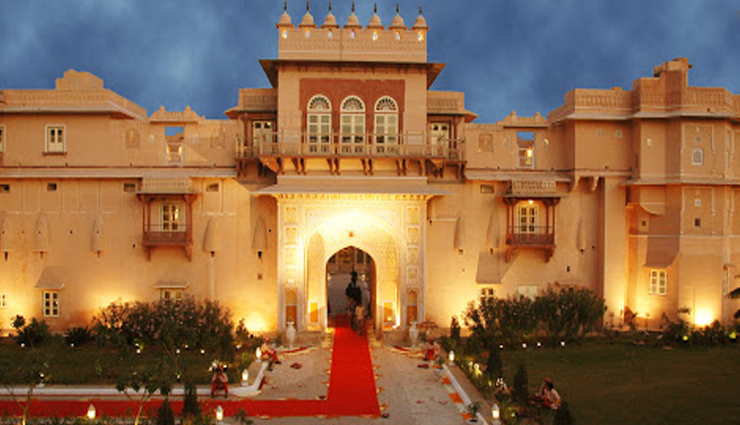 * Chomu Palace

Holding the most memorable celebration at a place as amazing as Chomu Palace in Jaipur can double its importance. Ideally the top wedding venue in Jaipur, this heritage hotel is everything you are looking for to make your dream wedding a reality. Once you book with this heritage hotel you can rest assured of all the pre-wedding and D-Day arrangements to be organized and class apart.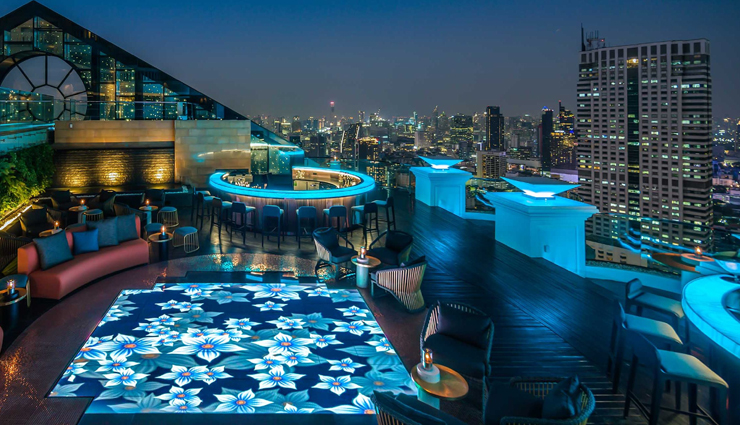 * Lebua Resort

When it comes to weddings in Jaipur, Lebua is one of the popular places to host them. With its regal look and state-of-the-art facilities, Lebua is ideal for getting hitched in Jaipur. This hotel has a fine mix of indoor and outdoor venues to host nuptials and their guests. And hospitality and services are things that you have to be least worried of. Right from grand reception of guests at their intricately detailed latticework lobby to each and every ceremony and celebration held in the Adya Banquet Hall are well taken care of. Dining venues include Vajra Restaurant or Chakra Bar, where cocktails can also be arranged. Lebua also offers the opportunity to the bride and bridegroom to pamper themselves with special treatments at the Spa by L'Occitane with bespoke treatments and massages that combine flower essences and herbal aromas.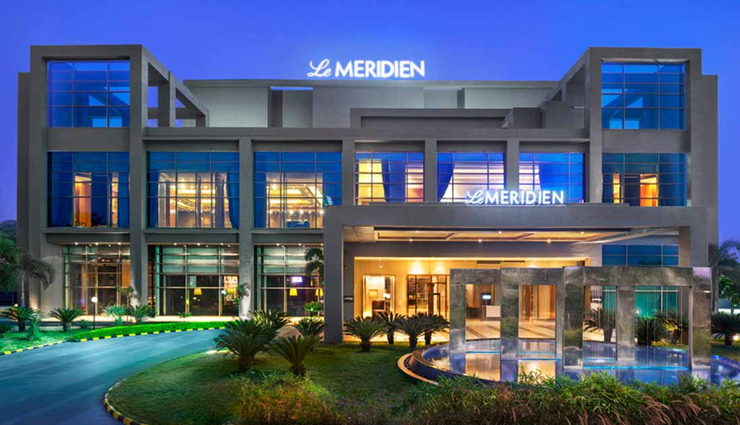 * Le Meridien

Le Meridien in Jaipur is ideal for weddings and nothing can overrule this fact. Strategically located, Le Meridien is one of the best wedding venues in Jaipur, the hotel not only offers excellent location but also incredible services as well. The venue offered in the hotel are amazing banquet areas like Diwan-E-Khas, which is suitable for engagements or pre-wedding ceremonies; and Amer Ballroom, perfect for sangeet nights or reception parties. For serving the larger pax, the hotel merge both areas. One can also opt for a set up of mandap by the pool. Excellent buffet options are provided by the in-house caterers and the menu can be customized as per one's preferences.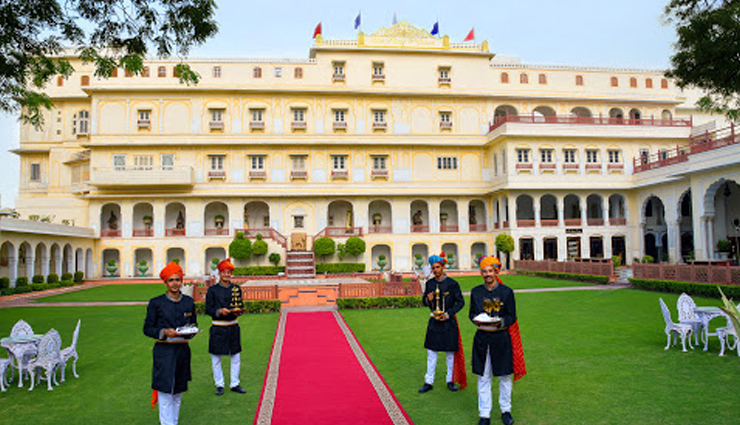 * The Raj Palace

Raj Palace is perfect for a royal wedding in this utterly regal city of Jaipur. Expect a fairytale wedding at this architectural masterpiece that has a strong history connection. Expect exchanging vows against the palatial backdrop and celebrate this special event with loved ones at one of the best places in Jaipur. What more, the Raj Palace offers a brilliant arrangement of of elephants, camels and horse processions including performances by local folk musicians and dancers, puppeteers and Kalbeliyas. Also, enjoy sophisticated cocktails and other pre-wedding ceremonies.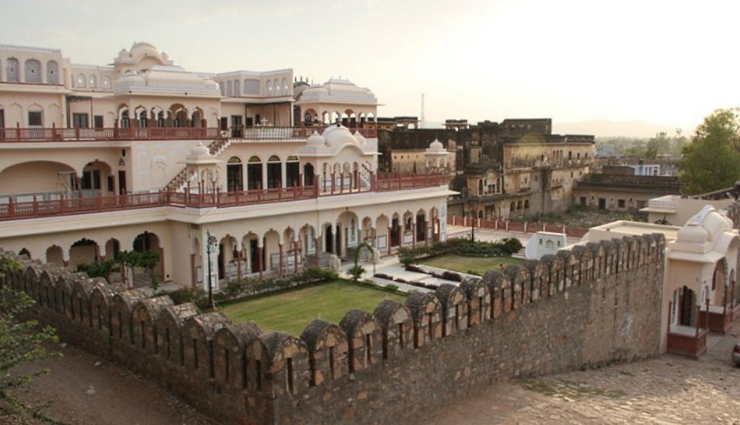 * Shahpura Haveli

Shahpura Haveli is a wedding venue in Jaipur with a difference. Apart from offering state-of-the-art facilities and services to host unforgettable weddings, this heritage property is a conscious about the environment as well. Yes, Shahpura Haveli is an eco-friendly heritage hotel that pays extra care to carbon footprints and traditional eco-friendly practices. The hotel laid out strict policies for electricity and water conservation and the use of environment friendly materials without compromising with quality of hospitality. Hosting pre-wedding events and wedding ceremonies is truly a unique experience and we suggest that you must consider this destination for your wedding in Jaipur.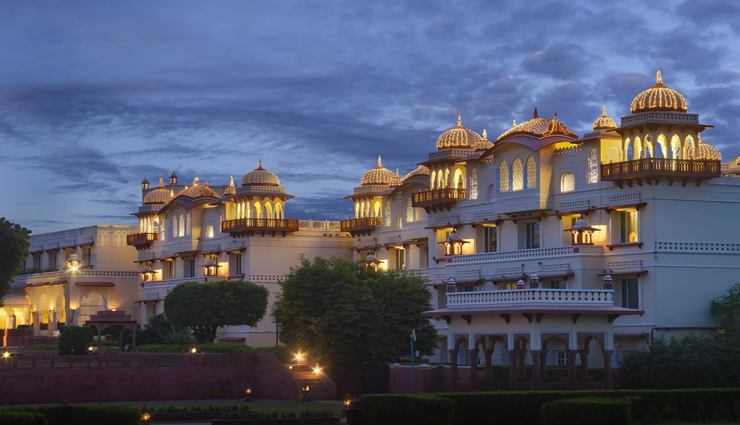 * Jai Mahal Palace

A 270-year old Indo-Saracenic architectural masterpiece, Jai Mahal Palace is absolutely perfect for your dream wedding in Jaipur. Owned by Taj group of hotels, this heritage property comprises six different venues in its premises and offers best arrangements to make your special day even more special. Be it pre-events, main day or post events ceremonies, all these celebration can be hosted here hassle free and all this have made this palace highly coveted among people in the pursuit of class apart events.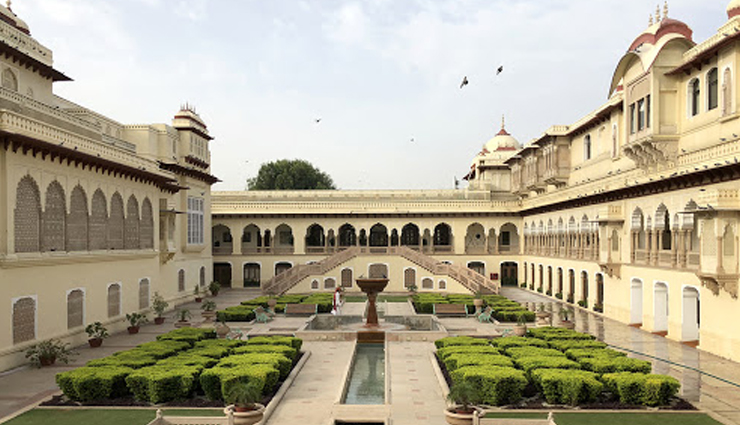 * Rambagh Palace

Another one from the group of Taj hotels, Rambagh Palace is probably the best venue to get married in Rajasthan. Sprawled in 47 acres of tranquil, landscaped gardens, Rambagh Palace is Jaipur's foremost royal palace residence, and thus it exudes elegance and the regal feel. Tying a knot here is certainly the best thing that one can think of and if budget is not a constraint then there cannot be a better place to fulfill your dream of royal wedding in India.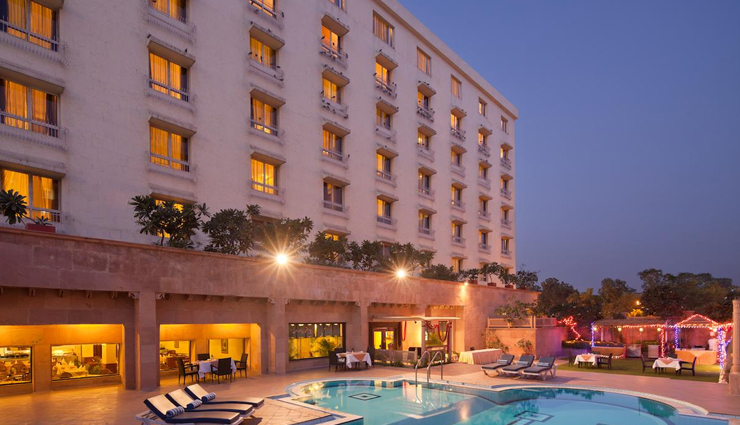 * Hotel Mansingh Palace

When looking for the perfect setting for your wedding, it is rare to find a location as beautiful as the Mansingh Palace. The palace hotel understands that weddings and all the events around the big day are special and need a lot of attention. By making a wedding booking at Hotel Mansingh Palace you can rest assured that each of your celebration will be arranged with care and warmth. The friendly and hospitable staff ensures that you feel at home from the moment you arrive. At Mansingh wedding and Celebrations combines Indian traditional with the modern amenities of a luxury boutique hotel. The brilliant infrastructure also add grandeur to all your special events here.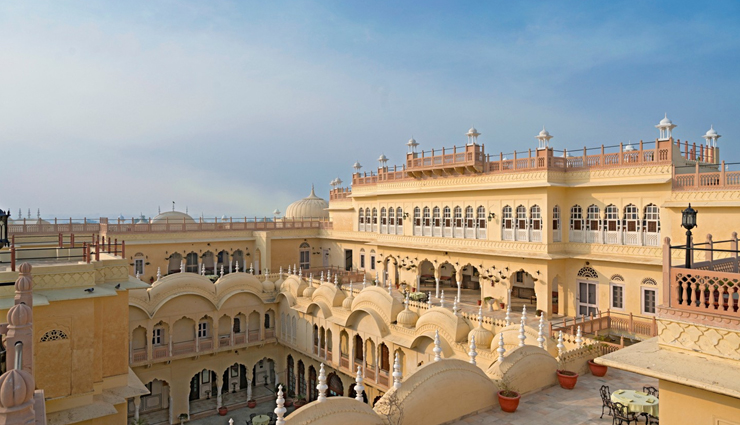 * Alsisar Mahal

With magnificent architecture, splendid interior, medieval Rajasthani motifs and gorgeous backdrop, Alsisar Mahal invite people seeking for a favourable place to host a royal wedding in Jaipur. The expansive paved courtyards with quaint lawns and array of trees lend this heritage hotel in Jaipur a distinctive character to its spell. The place has such charm that when a special like wedding is hosted here, the guests and host fall in love with this place. Alsisar offers both indoor and outdoor venue, where the banquet hall can accommodate 120 pax, the lawn can have as many as 1000 pax.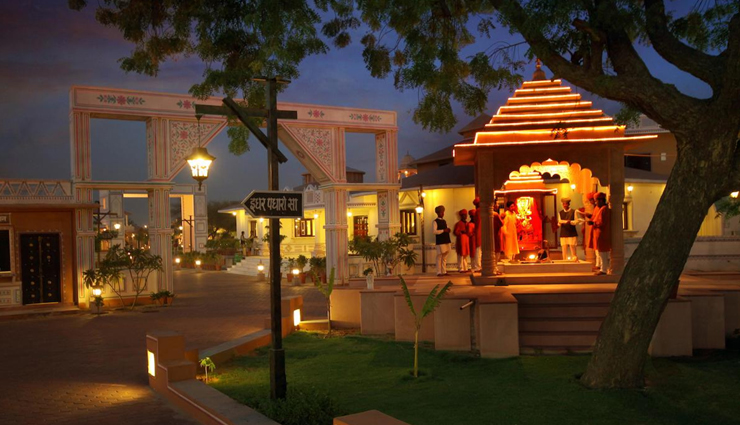 * Pride Amber Villas Resort

For an unforgettable wedding event in Jaipur, Pride Amber Vilas is one of the best places. Apart from spacious lawns and banquet halls, the resort offers guests with royal treatment. The resort make sure that all your wedding events right from Sagai to Vidai are arranged so well that they become memorable. Amber Villas has space and expertise in hosting wedding events and that is why you can cast all your worries on them and enjoy a special wedding event that you have been dreaming for. The wedding events such as ring ceremony can be organized at the resort's banquet halls while the main wedding event can take place at the Central lawn that has the capacity to host 3000 guests. The meal is also prepared finest cooks & chef to make sure that your wedding guests compliment. Apart from it floral decoration, fireworks, lighting, transportation, horses or elephants as well as folk dance event with special arrangement for the Vidai ceremony are all arranged as part of the wedding event plan.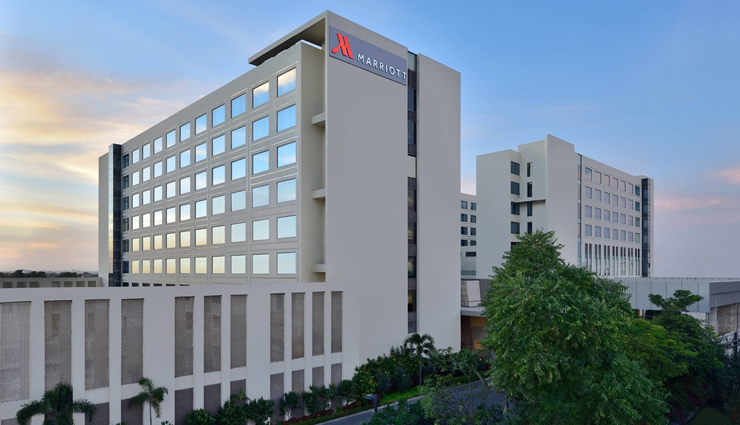 * Jaipur Marriott Hotel

Jaipur Marriott promises to be one of the most elegant marriage halls and getting hitched here is probably the best decisions that you can take. The boutique hotel offers certified planners that will happily assist you in organizing the destination wedding of your dreams. There are two large wedding venues that can accommodate up to 1,500 guests each for unforgettable receptions. The halls are also perfect for hosting grand galas and sophisticated cocktail parties. In case a vegetarian wedding is in your mind, the hotel also has provisions for it and offers you a separate on-site kitchen facility.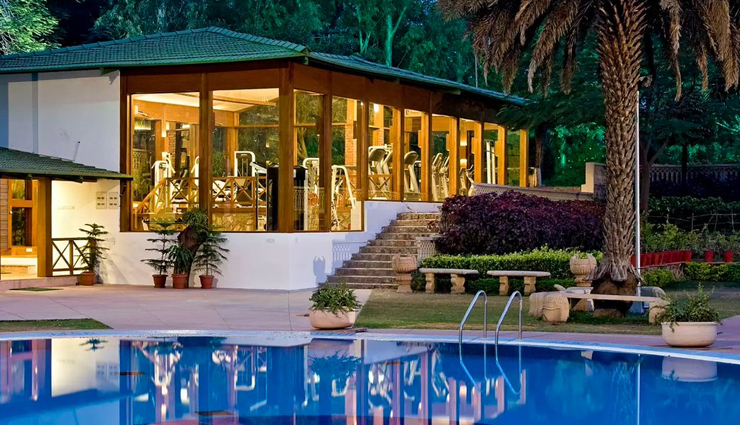 * Clarks, Amer

Clarks, Amer is one of those places where the host can sit back and relax or maybe just supervise the entire event. Yes, Clarks has one of the most dedicated hotel staff that work in military precision to make sure that every guest has been received well, allotted the room with all the amenities, each wedding ritual is organized as desired by the host family, food and beverage are served timely and that everything else falls in place. The hotel has two incredible venues that are ideal for all the pre and post wedding events. With everything on time and done with precision, you can expect warm ambience at Clarks as well.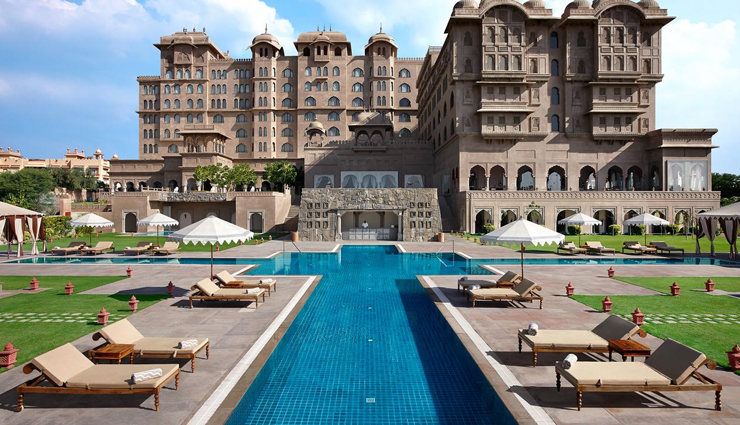 * Fairmont

Indeed Fairmont is good choice when you are thinking a class apart wedding Jaipur. Don't just stick with the concept of traditional luxury wedding here but trust the hotel for bringing to you themed wedding ensuring that is interesting and hassle free. Fairmont only adds to make your special day even more special and all you have to do is to book with them and then sit back and watch them pull off a grand celebration that you and your guests will not be able to forget.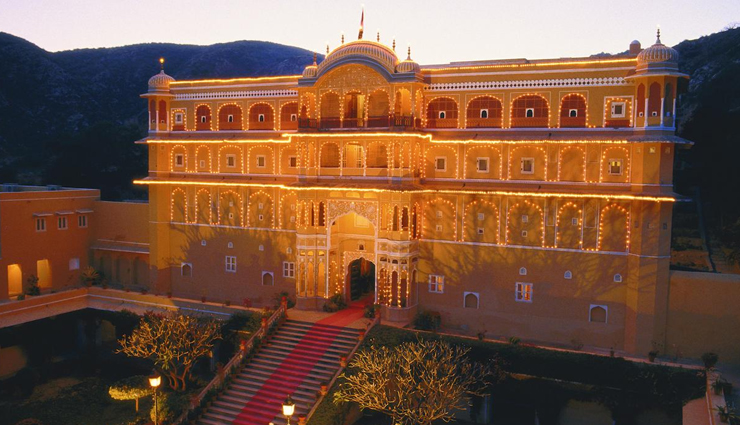 * Samode Palace

Samode Palace is known to add regality to your tailor-made wedding plans this heritage property in Jaipur. It is one of the best historic venues for a dream wedding in Jaipur. The palace offers a stunning backdrop for traditional weddings and truly light up the mood of each guest and host family with its state-of-the-art services and amenities.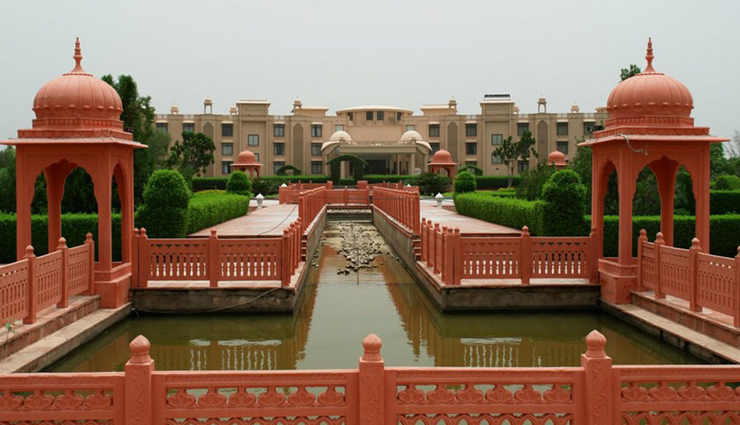 * Gold Palace

Gold Palace boasts for large venues for hosting wedding in the royal city of Jaipur. Your search for a place to get married in Jaipur ends here. No space constraint translate to more opportunity of showing creativity and the ease of each guest arriving. The Gold Palace promises a luxury wedding in Jaipur which will be remembered for long. There are separate venues for all you pre and post wedding events and pulling them off well is the skilled staff that with a smile ensure to make all the ends meet. The warm ambience, state-of-the-art services, a royal backdrop and delicious food is what you should expect at Gold Palace.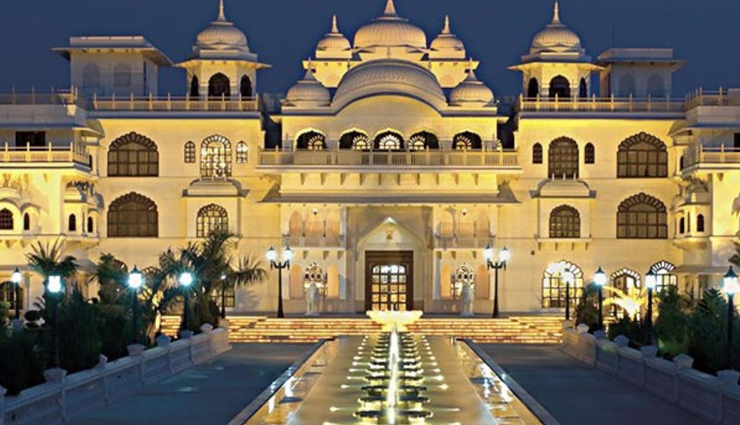 * Shiv Vilas

With a whitewashed palace and pretty cottages nestled amidst acres of picture-perfect gardens and sun-dappled alleyways, Shiv Vilas is truly a secluded paradise for destination weddings in Jaipur. One can find a good mix of romance and grandeur here along with a never before leisure and luxury with breathtaking interior and magnificent architecture. It is indeed one of the most gorgeous wedding destinations in Jaipur.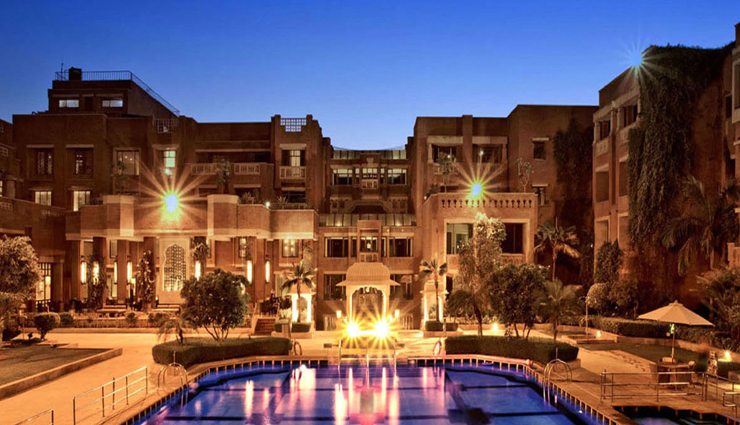 * ITC Rajputana

Choice for the city's glitterati, ITC Rajputana naturally becomes one of the best places to get married in Jaipur. With warm welcome and choice of versatile function venues, the hotel make your dream of a fairytale wedding come true. You can trust them with excellent and prompt services, timely useful suggestions, savoury food and of course warm hospitality.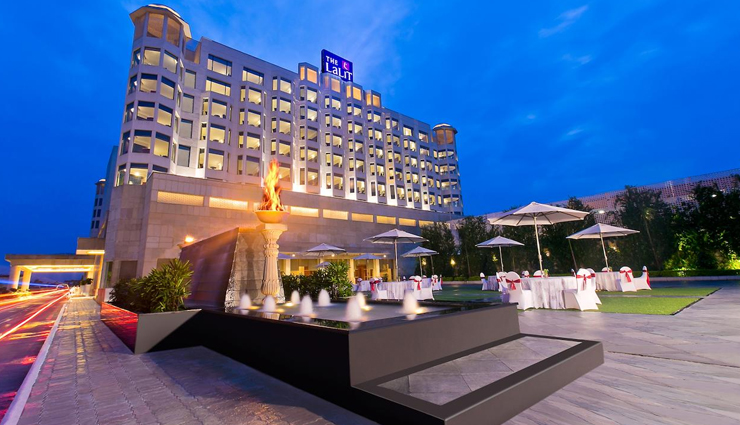 * The Lalit

This elegant wedding venue in Jaipur offers an amazing backdrop for your special day. event venues ranges from Crystal Ballroom to two more intimate venues, Quorum, and the landscaped Party Lawn for outdoor events.

This elegant wedding venue in Jaipur offers an amazing backdrop for your special day. event venues ranges from Crystal Ballroom to two more intimate venues, Quorum, and the landscaped Party Lawn for outdoor events.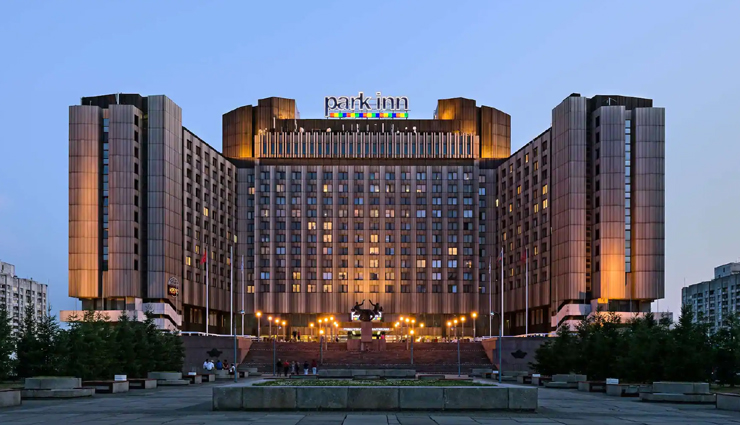 * Park Inn

This 4 star property is ideal for celebrating the biggest day of your life. Park Inn provides superior services and decent rates that without splurging you can host a grand wedding party in a royal style in Jaipur. This contemporary hotel ensures that your special day becomes pleasantly memorable and that you receive compliments from the guests.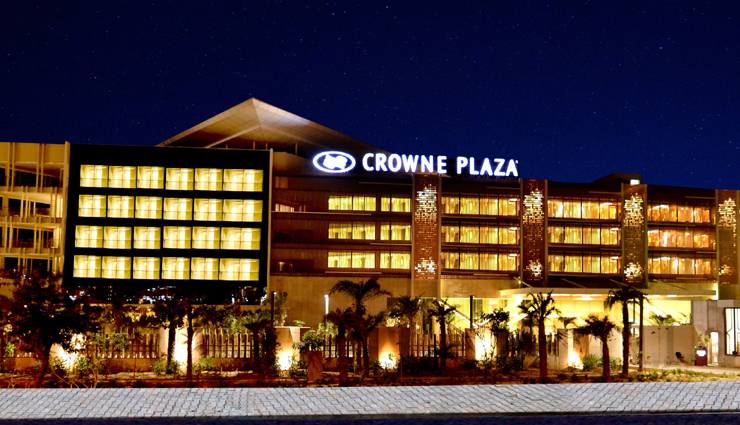 * Crowne Plaza

Crowne Plaza is one of the finest venues to host a destination wedding in Jaipur. The venue boasts of a few spacious banquet halls and a lawn. The lawn area and the ballroom can also be clubbed for a grand wedding with a large group of guests in attendance. The venue provides guests with accommodation facilities for their convenience and the best wedding planners in Jaipur. The venue has its own catering service who make sure that the food served at your wedding is savoured by one and all. There is ample parking facility at the venue for guests who plan on attending the wedding ceremony.