3 Amazing Waterfalls To Visit In Tamil Nadu
By: Kratika Thu, 16 Mar 2023 11:31:35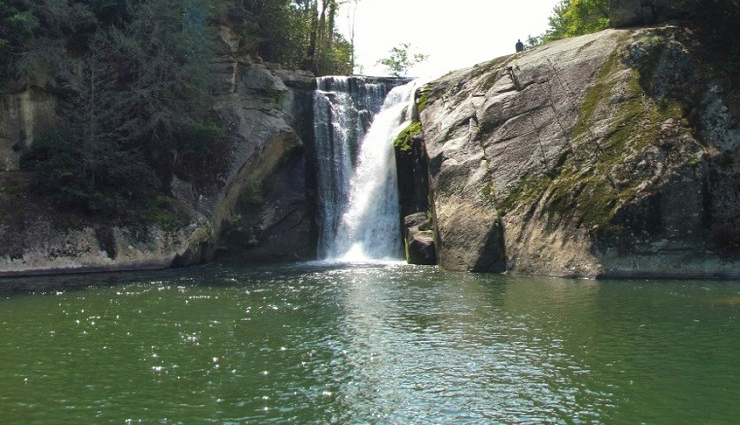 Tamilnadu, a South Indian state is a house to beautiful destinations. Tamilnadu is not only a place with ancient temples, exciting hill stations and wildlife parks, but houses at least half a dozen waterfalls. To the north west of the state lies Hogenakkal, a chain of waterfalls feeding a wild stream. And to the Deep South lies the world-famous chain of Courtallam. In between and beyond, lie several other beautiful falls including Agasthiyar, Thirparappu and Kumbakkarai.

If you are willing to tour South India, it is not at all a bad idea to dedicate about three days to visit waterfalls across Tamil Nadu. You could plan your itinerary in such a way that you not only miss these waterfalls but visit other places of tourist importance as well.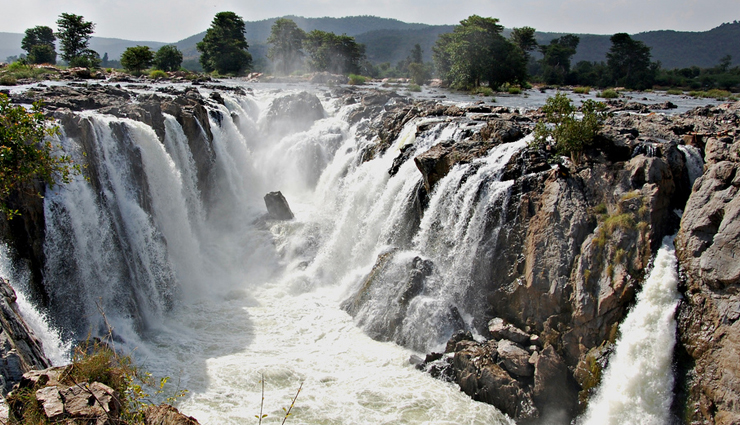 # Hogenakkal Chain of Falls, Smoky Niagara of India

Hogenakkal is a majestic chain of waterfalls to the northwest of Tamil Nadu near the border of Karnataka. The place has a rocky landscape which gives rise to a kind of smoke (effect caused by water sprinkled into air) when water hits the rocks. In local language, Hogenakkal means smoke emanating from rocks.

This place is a well-known tourist spot in the South India. A must do thing for tourists here is to take up a coracle ride down the wild stream bordered on both sides by rocks intersected by many small waterfalls. The level of adventure depends upon the level of risk you are willing to take and level of confidence the boatman has in you.

This is because of the heterogeneous nature of the stream with different levels of calmness of water at different places. Only upon your willingness, the boatmen would take you through some of the dangerously adventurous parts of the stream. For example, he could take you underneath a fall but would stop at just enough distance so that you will be spared by wild mother nature.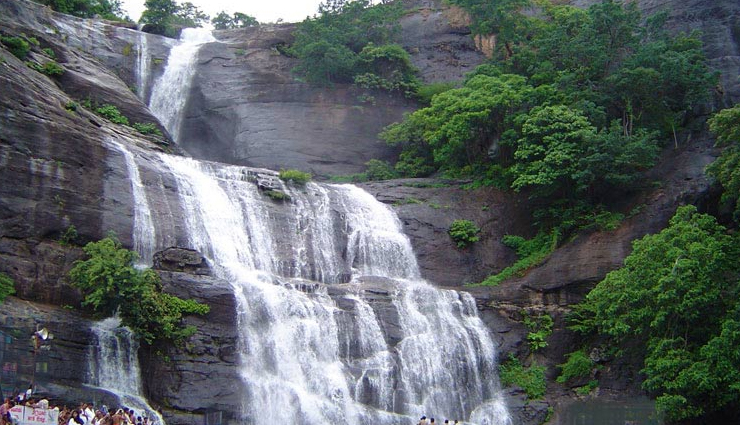 # Courtallam, Natural Spa Amidst Hillocks

Ancient civilizations both in Egypt or India, had one thing in common. Almost every city had a large common public bath place. There are remains even today. But on the other hand there are very few places like Courtallam which don't need a mammoth construction to be termed a great bath. Called Natural Spa, this place does immense credit to its name. With over half a dozen falls scattered throughout the town that is surrounded by hillocks, Courtallam is a definite place to enjoy a deeply relaxing bath.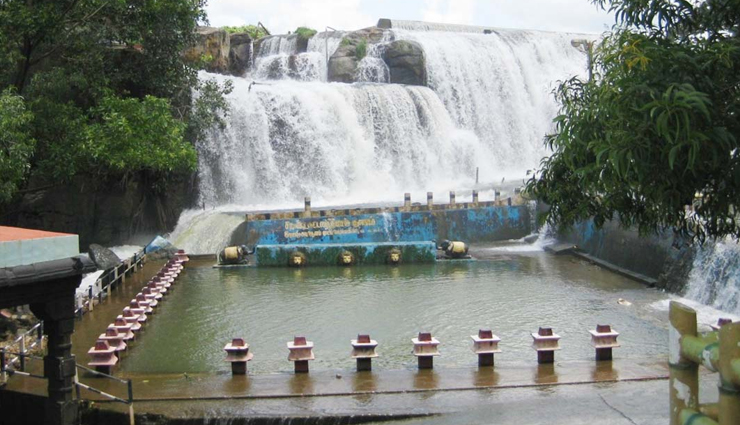 # Thirparappu Waterfalls, 7-month rainfall from rocks

If you are interested in touring South India, there is least probability that you have not heard about Kerala (called God's own country for its unbelievable natural resources). Tamil Nadu state shares border with Kerala. Located at border slightly into Tamil Nadu's side is Thirparappu waterfalls.

Road to Thirparappu falls from Nagercoil of Tamilnadu is to be enjoyed in same proportion as that of the waterfall itself. Greenfields on either side of the road intercepted by small towns is a journey that will be remembered and recollected by you even after years. Assuring you of a nostalgic feel, the road takes you to the falls with water flowing seamlessly like a glittering white sheet.