5 Amazing Scuba Diving Spots Not To Miss In India
By: Kratika Mon, 27 Sept 2021 9:30 PM
Scuba diving is an activity in which some find an adrenaline rush, while others find it to be a calming influence. Whatever be the experience, what is needed for this activity is the coastline and India has plenty of it. India is surrounded on 3 sides by water, the total coastline India has is around 7500 kilometres and is filled with these amazing scuba diving spots.

Scuba diving gives one an experience of the coral reefs and the rich underwater marine life. Countless species of fish and other marine animals and the colourful underwater reefs add life to the oceans underwater. The best places to dive in India are Lakshadweep and Andaman and Nicobar are the places to get a world-class diving experience followed by Dwarka and the coastline of Karnataka.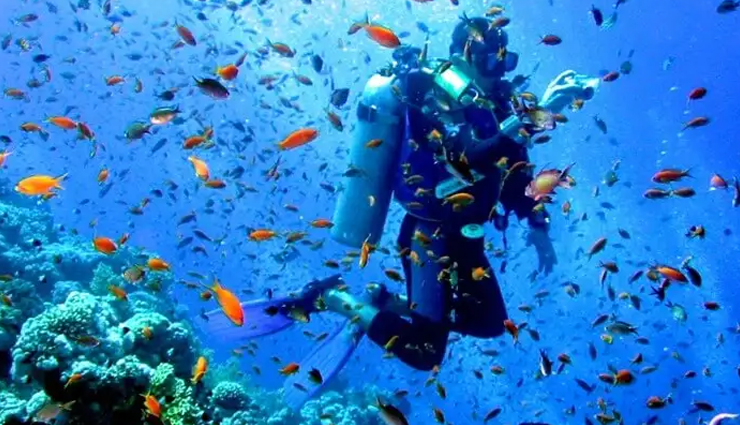 # Havelock Island, Andaman and Nicobar Islands

Havelock has a wide range of exotic wildlife. You can expect to see beautiful coral gardens, sloping reefs, steep walks and very calm waters which offer great visibility, upto 40 meters.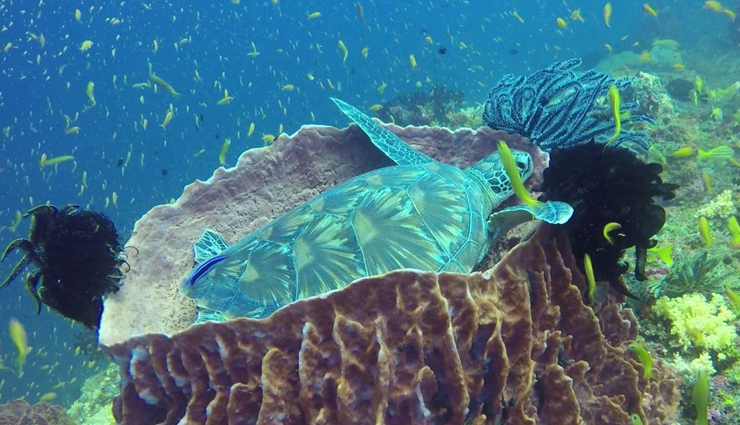 # Barren Island, Andaman and Nicobar Islands

This is a site for scuba diving close to an active volcano, and this is what excites people and gets their adrenaline rushing to visit this spot. This island has earned its name as one of the best diving spots in India. Not only does it have a variety of sea creatures to see, but it also has a unique dark blue soil. The colourful reef life looks stunning against the blue sand. Along with that, the surface intervals offer beautiful sights of the smoking volcano as well. It is also much less crowded as compared to Havelock .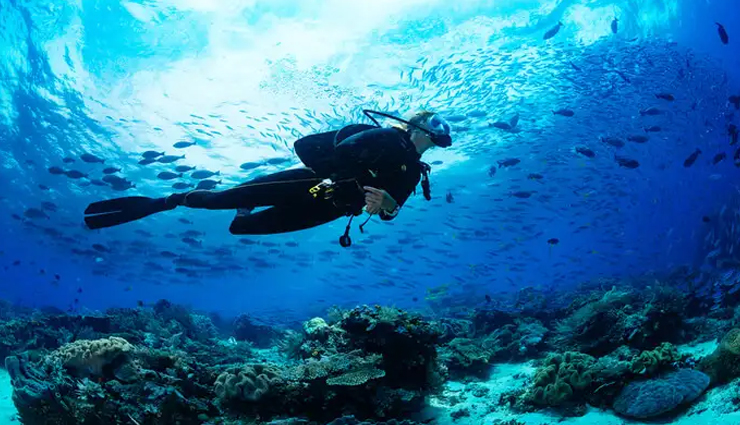 # Netrani Island, Murdeshwar, Karnataka

This island, extremely famous for its heart shape is located close to Murudeshwar, a temple town in Karnataka. It is known for its calm and peaceful waters. Divers have also spotted 'Baleen Whales' and this island is also a breeding ground for these whales, so if you are lucky you might be able to spot them. Netrani island has been rated as one of the best spots for scuba diving off the west coast.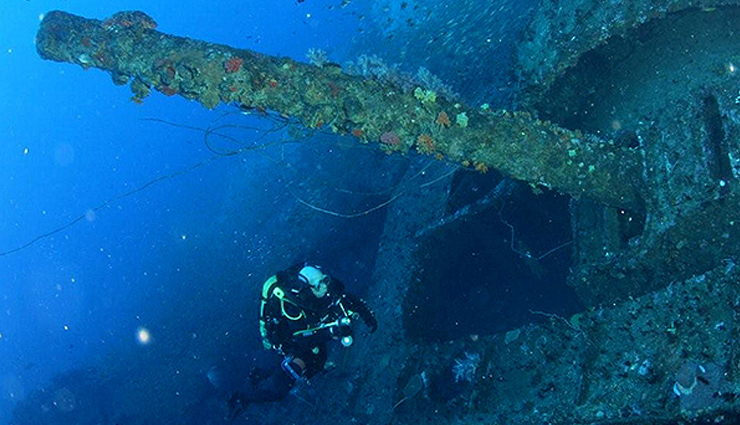 # Dwarka, Gujarat

Depth varies from 5m to 23m, making it the perfect diving spot for both beginners and experts. Another famous diving spot to sight hale sharks. Dolphins and turtles are common sights in The Gulf of Kutch. Also, since waters can be as shallow as 5 meters, you can spot pufferfish, Barracuda, lionfish, butterflyfish and octopus as well.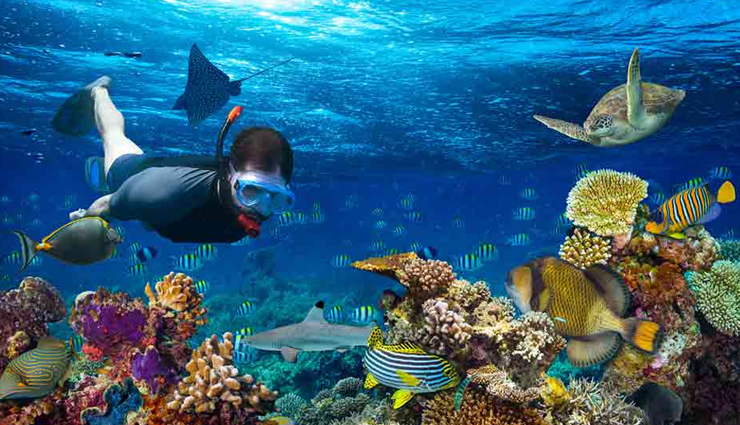 # Minicoy, Lakshadweep

Waters here are calm and the current is moderate, making it the perfect diving spot for beginners. Dive sites consist of an array of coral reefs, as Lakshadweep is an archipelago and so in many diving spots, you can see continuous ranges of coral reefs. And where there are coral reefs, there is always a large number of fish and other sea creatures, making it the perfect spot for scuba diving. The waters also consist of caves, Shipwrecks, sloping reefs and even drift diving! Drift diving is a type of diving wherein the diver is transported by the water movement caused by a tide.

Tags :