5 Backpacking Trips You Can Try This Year
By: Kratika Wed, 10 Aug 2022 1:17:43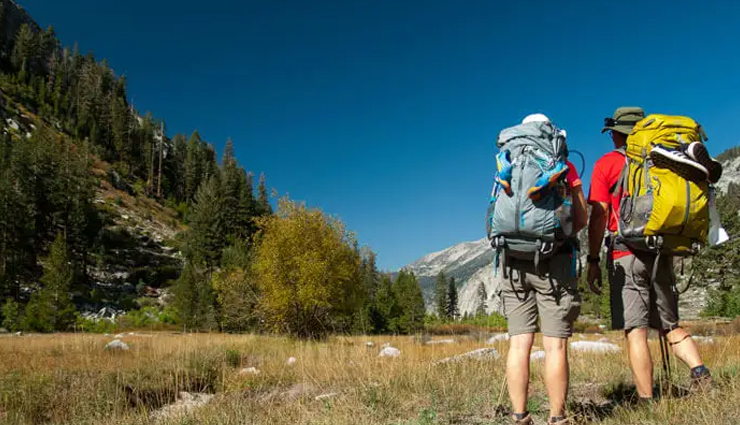 Whether you are trotting down a rustic 'road', jostling for seat space in a rickety rickshaw, or digging into local curries, a backpacking adventure in India is an education like no other!

If you branch out the beaten paths, that is. Backpacking gear is not everyone's load to carry. It is only those carefree souls that are willing to experience places that are yet relatively (or more so) unaffected by the onslaught of mass commercialised tourism. Here are three really unusual destinations that offer lots of unusual sights, sounds and adventures and allow you an authentic immersion into the vibe.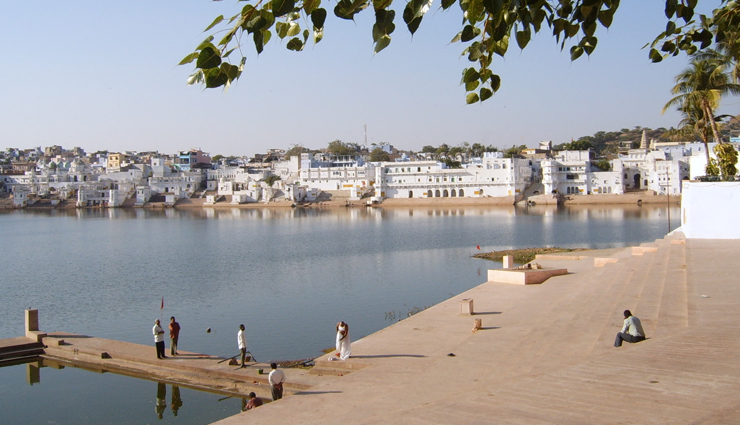 # Pushkar

Pushkar is that place with a mythical past where time tends to just stand still. Much like the lotus that Brahma, the Creator, is said to have dropped that led to the genesis of this town. Another legend alludes Shiva's sorrowful tears for his wife Sati to have created the holy lake in the bang centre of what is believed to be one of the oldest towns of India. Yet another myth explains how a bird carrying the nectar of immortality dropped some at this spot – and so a holy dip is worth taking a chance for!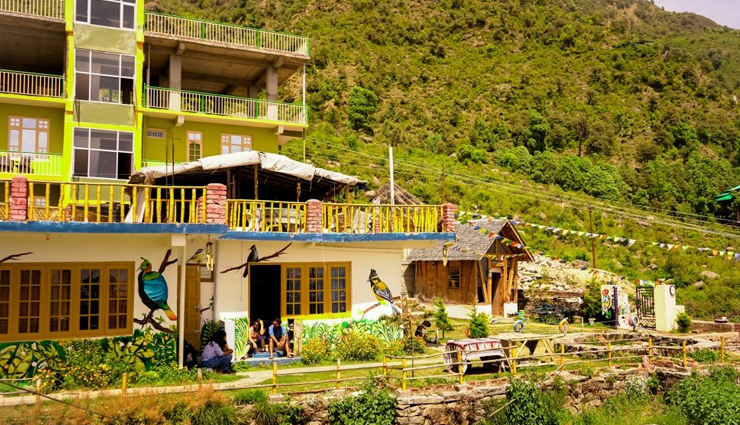 # Dharamkot

Dharamkot does not have the touristy kinds looking for nirvana. In fact it feels more like one's own backyard because of the large number of people of Haryanvi and Punjabi descent. Even the language is a version of Punjabi. Trek through the cool forests in the region and get introduced to pristine and pure nature. Being on the base of Triund, in the Kangra valley in the Himalayas, possibly the most accessible snowline in the Himalayas, this area promises some serious hiking and trekking. Please don't come here looking for luxury.

And there is a serious amount of walking to do. In fact, this village doesn't have any roads, except for a single road that leads to it. But the sounds of mountain birds, the whistling of air though deodar tree leaves, the distant smells of farm animals mixed with herb based cooking will awaken all your senses. Aimless walks through the village to various other view points, rocks, waterfalls and some treks will certainly help you find purpose in life.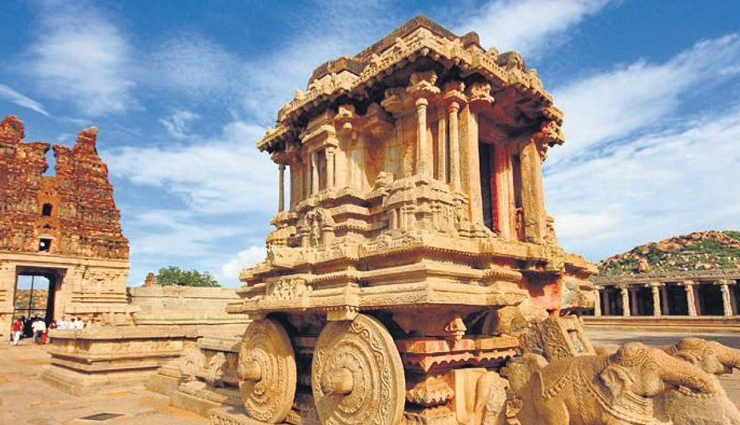 # Hampi

This erstwhile capital of the Vijaynagar Empire is an open-air museum now, carved out of stone, for intrepid travellers. The stone ruins, the lamps lit by the priests in the temples, among the verdant greenery and the serenity of the Tungabhadra river, will take the strain off backpacking. The mystical stone formations keep you wonderfully awestruck. While one side of Hampi is dotted with architectural marvels, the other side, across the river, is a hamlet welcoming backpackers from all over the world.

A night spent playing hide and seek with the moon on the banks of the Tungabhadra is a serene experience. You could rent a bicycle for as little as Rs 50 a day or motorcycles at Rs 200 a day and gallivant all you want. Daroji Bear Sanctuary and the Elephant Stables are other attractions, at a stone's throw from Hampi. November to February are the best time to visit Hampi. Hospet is the nearest railhead to Hampi and you can take the Hospet Passenger train from Bengaluru. From Hospet, autos or taxis take an hour to get to Hampi.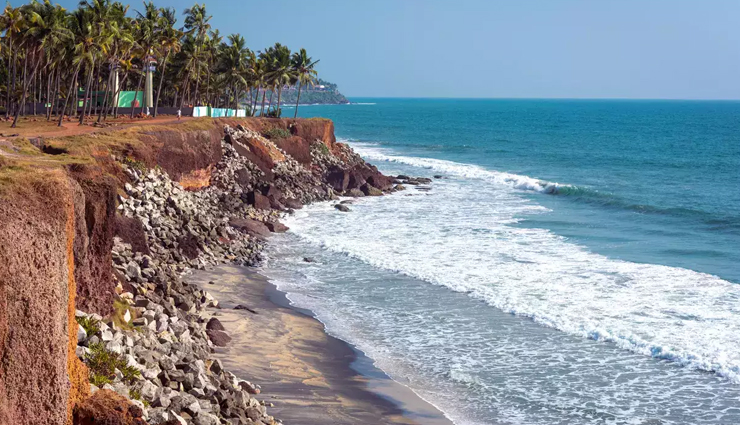 # Varkala

Varkala, bordering Trivandrum is another backpackers' haven with a delectable combination of peace, natural beauty and calm. This seaside destination is popular among backpackers for its sun bathing opportunities, swimming, water sports, seaside walks or just watching time go by, sitting on the beach, raising a toast to the setting sun. Then there are always the done-things to strike off from your list such as the Janardhana Swamy temple, Varkala beach, Anjengo fort, Kappil beach, Sivagiri Monastery and so on.

While the weather is hot and humid during most time of the year but December to February offer some reprieve with moderate weather. Do hire a scooter – it really is the best way to explore this unusual beach. Varkala Bus Station is well connected to all major cities of India. Varkala is just 47 km away from the NH 47. Though, this place is connected with all cities and towns, but if you wish you can avail bus from Kochi and Trivandrum to reach the destination.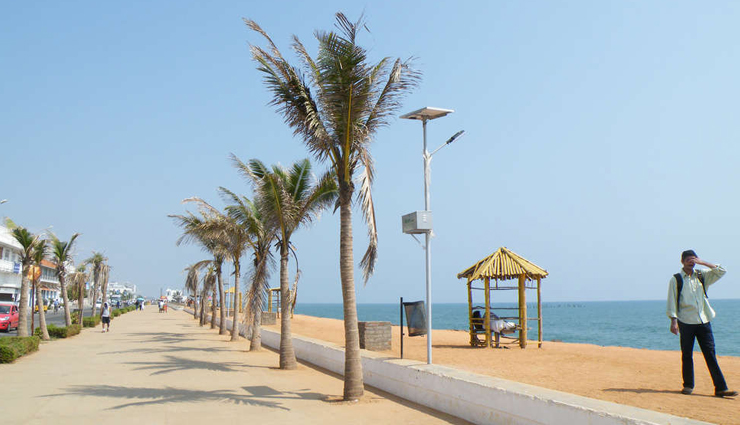 # Pondicherry

This well-known destination is not just India's version of the French Riviera. It is also a backpackers' haven with colonial history and more than enough international appeal. The 2-kilometre sea-facing promenade that runs parallel to the Goubert Avenue is a miniature version of Mumbai's Marine Drive. This is where locals and tourists gather every evening to dance to the tune of the waves. Pondicherry is a melting pot of activities. You can volunteer at any of the NGOs or in Auroville, surf the waves, explore the depths of the ocean with scuba diving – there is just so much to do! The stunning architecture of the houses, heritage hotels, chic boutiques and Parisian-style cafes will tempt you to just stand outside buildings and stare!

Tags :