5 Best Homestays To Try In Mysore
By: Kratika Thu, 30 Sept 2021 7:33:26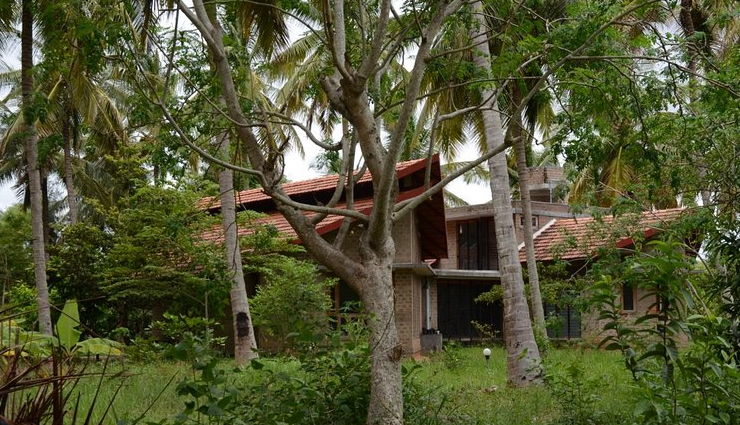 Mysore, the "City of Palaces", is a beautiful city and the third-largest and second most populated city in Karnataka. Bangalore is just 145 km from Mysore. It is also close to other picturesque districts in Karnataka like Hassan, Coorg and Chikmagalur, all within 200 km from Mysore. Known for the annual Mysore Dasara, the city is located right at the foothills of Chamundi betta and was once the capital of the Kingdom of Mysore. All these factors make Mysore a magnet for thousands of tourists every year. While there are several hotels in Mysore as well as other lodgings, there are also several homestays in Mysore to cater to visitors. Hotels in Mysore may not have the cosy ambience of some of the Mysore homestays. So, do check some of these Mysore homestays out and decide for yourself.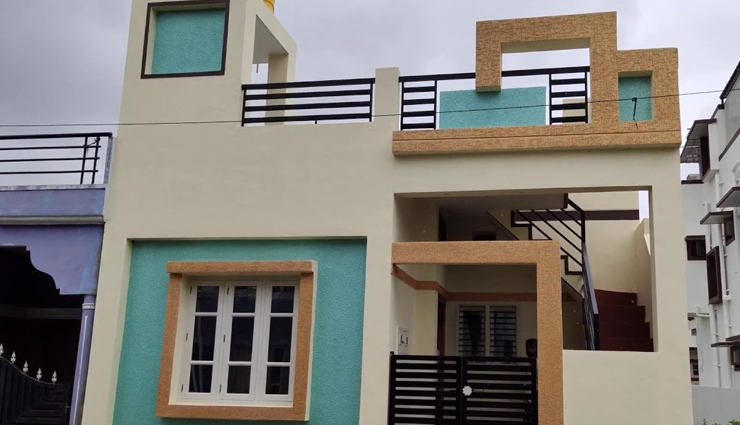 # Adda's Home

Adda's Home is located at the heart of Mysore city in one of its oldest areas. It is easily accessible, there's a bus stand and an auto-rickshaw stop right in front of the property. Popular attractions of Mysore city like the palace, Chamundi Hills, zoological gardens, Karanji lake, Kukkarahalli Lake, K R Market, and DD Urs Road are within a 3-km radius of the homestay. Adda's Home is also a walkable distance from Yoga shalas for those interested in practising some yoga during their stay. There are also plenty of vegetarian restaurants closeby. Adda's Home comes with a big terrace with lounge chairs and a garden where guests can relax. Facilities available at this homestay in Mysore include a kitchen and utensils, free wifi, free parking on premises/street and hot water.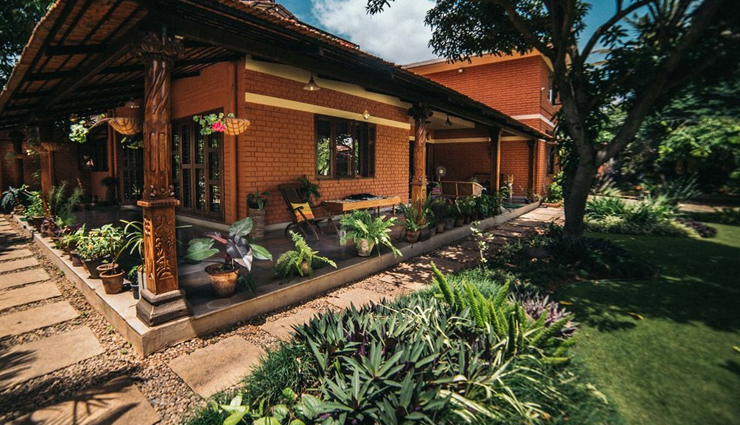 # Gitanjali Homestay

Located on Lalitadripura Road, 4 km from Mysore city centre at the foothills of Chamundi betta, the Gitanjali Homestay has been run by the Achaiahs, a Kodava family, for the past 15 years. It is one of the few homestays in Mysore that offers a beautiful and captivating view of the majestic Chamundi hills. The property is unique and has a rustic theme and lies amid lush green gardens and offers home-cooked Kodava cuisine; you will even get some homemade jam and marmalade for breakfast. A charming atmosphere with chirping birds and artistic décor, Gitanjali is a perfect getaway for the discerning traveller. The Achaiahs like to have one-on-one interactions with their guests to help them gain a peek into their lives. They also have pets on the premises. Facilities here include air-conditioning, a large common verandah overlooking a garden, 24-hour backup generator, free wifi, and electric kettles in each room. The Achaiahs also offer cooking classes with advance notice and a complimentary booklet of family recipes for interested guests, personalised yoga classes and Ayurvedic treatments (on request), a cultural evening (on request), a traditional performance of South Indian Classical Music by renowned musicians (on request). At this homestay, the hosts practice principles of ecotourism by using solar water heating, rainwater harvesting and water conservation, segregation and composting of waste, and maintenance of an organic garden. They also help their neighbours clear the locality of garbage and plastic.

# Suprabhat B & B

A great place to find peace, the Suprabhat B & B is the perfect homestay in Mysore for those looking for easy access to facilities and tourist destinations such as the Mysore Palace and Mysore Zoo. The property is taken care of by Suman and Ganga and guests can enjoy facilities like complimentary breakfast, separate living room, balcony/terrace, laundry service, smoking area, free wifi, kitchen, family, balcony/terrace, separate dining area, and on-site parking. Suprabhat B & B is located in Sathya Marga, Agrahara, just 3 km from the city centre and is close to the famous Ashtanaga Yoga Centre (1 km away), making it a great place for yoga enthusiasts and health buffs.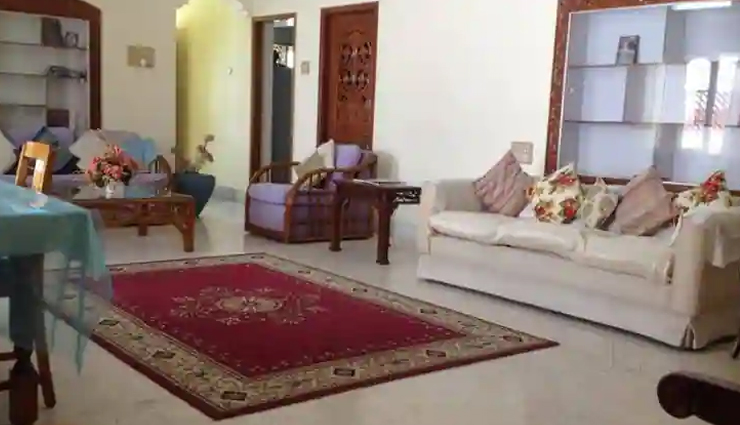 # Green Lotus House

One of the popular homestays in Mysore, Green Lotus House is strategically located in Gokulam with the marketplace, ATM, bus stand, and tourist places located just a stone's throw away. Just a three-minute walk away you will find yoga shalas, shopping centres, and restaurants. This homestay at Mysore is a fully-serviced apartment decked with sombre decor and antique furniture. Here, guests can either relax in the lounge area with a book or enjoy the beautiful refreshing view from the terrace and even practice yoga. Hari and Ananya, the hosts of the homestay are very hospitable and tend to their guests' every need like arranging for airport pick-up, currency exchange, and organising city tours, all on prior notice. The hosts will also help you with other requirements like local phone/SIM cards, cooking lessons, Sanskrit classes, music classes, massage, restaurant recommendations, tailors, dance class etc. Facilities include a kitchen complete with all major appliances, free wifi, washing machine, and maid service.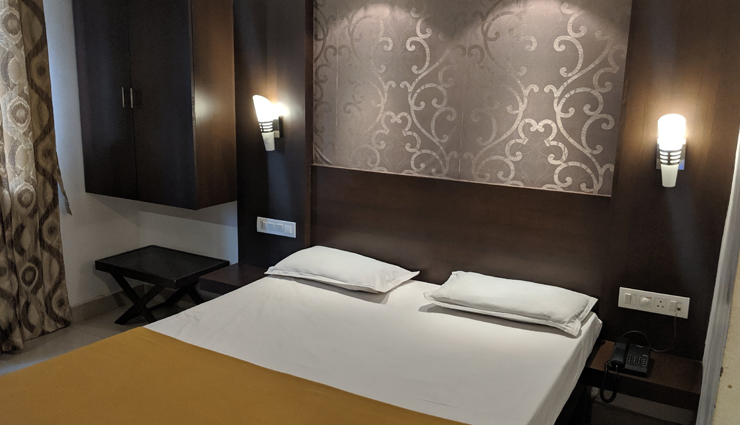 # Aashraya Homestay

A great homestay in Mysore, the Aashraya Homestay is a simple and elegant property located in the heart of the city in Vijayanagar and can accommodate up to 10 guests. The property allows pets, although charges may apply. Facilities include a refrigerator, microwave, free wifi, free parking, a flat-screen TV with satellite channels, and with a laptop-friendly workspace, it's a great stay for business trips. Guests can enjoy leisure time on the terrace or go out into the city with the help of the bicycle rental service and cab rental service available here. Loved by couples, Aashraya Homestay is 1.7 km from the Chandramouleshwara Temple, 6 kms from Mysore Palace and 16 km away from Brindavan Garden. Vegetarian breakfast will be provided every morning. The homestay can arrange an airport shuttle for guests. This property in Mysore is particularly loved by couples.