5 Best Markets For Shopping In Jaipur, Rajasthan
By: Kratika Tue, 08 Nov 2022 4:19:44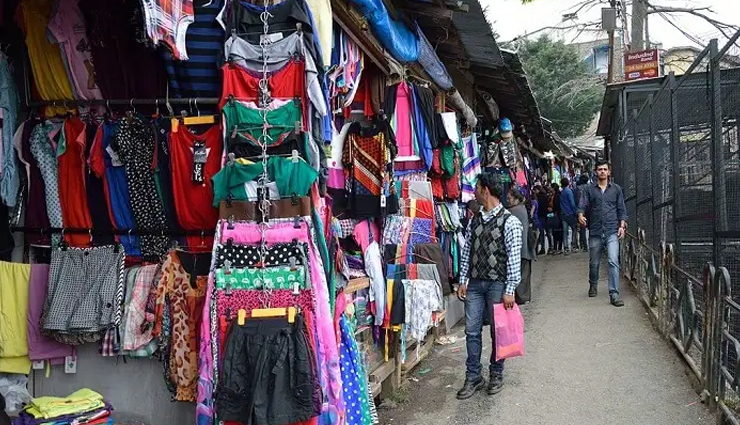 Planning a holiday in Rajasthan? Then we are sure Jaipur must be the star of your trip. Is that the case? Then we are sure by now you have decided what places to visit in Jaipur but do you know what the second most famous thing to do here is? Shopping, of course! Shopping Jaipur brings you the best of India travel and makes you get your hands on the best of items for our or as an amazing gift from India for your loved ones.

So, if you are worried about what is famous for shopping in Jaipur? Or what are the best places to shop in Jaipur? Then, we have it all sorted for you because you worry about anything is the last thing we want to form your North India holiday.
# JOHARI BAZAR

Do you have a knack for regal charms? Then, we are sure you'll love some bling for you or your loved ones at Johari Bazaar.

The market is famous for its collection of precious and semi-precious jewellery. Over the top designs and full-blown exhibition of precious stones is the top attraction of this not-so-mini market.

Not a fan of high-end jewellery? Then, get your hands on some ethnic fashion jewellery at dirt cheap prices. Even this isn't satisfying your inner shopping junkie? Then, just name what you will like to purchase and believe us it will be available at Johari Bazaar. However, the only thing you should keep in mind that your bargaining skills should be on point.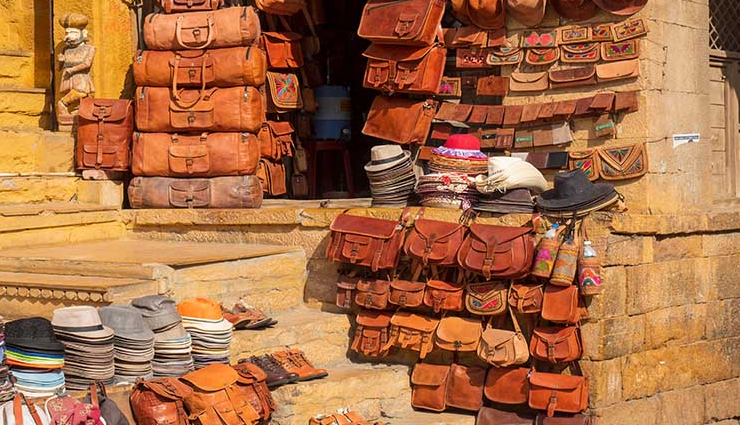 # BAPU BAZAAR

What's better than shopping and adorning the pink city of Jaipur? Nothing, right? Bringing these perk and much more shopping jaunts is Bapu Bazaar in Jaipur. It is one of-of the top things to do in India and trying it out can take your things to do in Jaipur list for good.

This awe-inspiring market with clustered shops is another of Jaipur's treasure that you should explore. Furthermore, Bapu Bazaar is one of the best wholesale cloth markets in Jaipur and accords buyers a wide spectrum of cloth range.

There is no limit to the best shops in Bapu Bazar Jaipur. Whether you need one-of-a-kind textile items or Jaipuri Jootis, finding them at reasonable prices won't be much of a hassle here. The best part is its price range is always on the moderate side. So, no over splurging!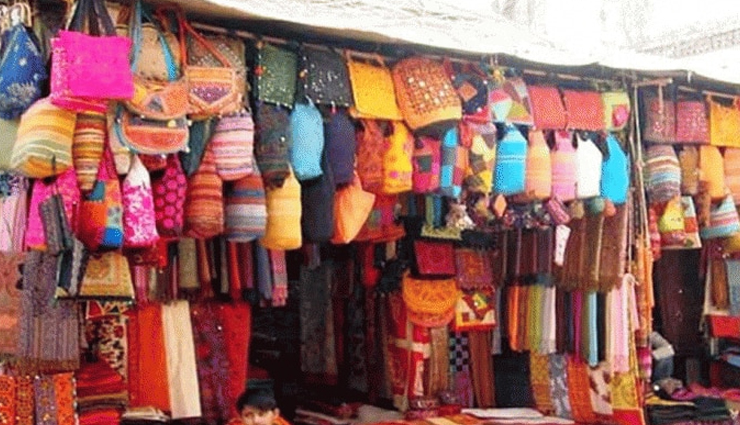 # TIBBATI MARKET

Craving for some western hues on your shopping expedition? Then, head to Tibbati Market for some street fashion stores that will leave you craving for more.

Although the market is not that of a biggie, their collection of clothes is always on point. Finding pieces that you won't find in whole Jaipur is its claim to fame. There is just one basic rule offer a price that fits your pocket. Bargaining may be tough here but it won't be impossible.

Another thing that makes shopping in Jaipur's Tibbati Market a treat is its delectable food. Are you thinking about grabbing food here? Then, brace your heart and get ready for a flavour bomb to explode in your mouth. Tibetan food at its best on your Rajasthan adventure, what else do you need?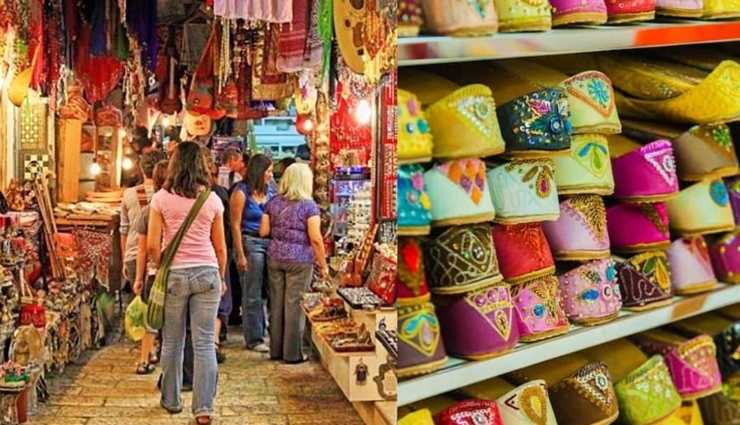 # CHANDPOLE BAZAR

If there is one place where you can get one-of-a-kind home decor pieces in Jaipur, it has to be in Chandpole Bazar. Famous for its carved marbles and wooden sculptures, Chandpole Bazaar is a blessing in no disguise. Here you can enjoy the high of Jaipur's culture and add a few more brownie points to your cultural trip in India.

Shopping in Jaipur won't be heart-warming if it wasn't for Chandpole Market. This amazing market offers the best of handicrafts and handlooms. Fancy some carpets? Well, then you will get your hands on some beautiful ones here. In addition, whether it is traditional and flamboyant shoes, pretty handicrafts, perfect turbans or even sculptures, finding the best deals here is damn easy. So, what are you waiting for?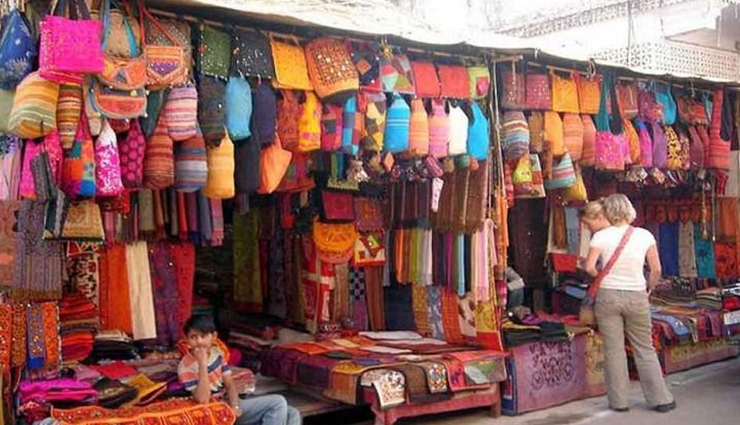 # TRIPOLIA BAZAR

Tripolia Bazar is the king of many shopping genres. Here in this maze of street stalls, you will find some intricate pieces of Lac Jewellery. Not a jewellery person? Then, buying amazing textile will definitely pamper your shopper heart here. What's so special about it you ask? Well, the textiles are just flamboyant pieces of tie and dye fashion that you won't find in such wide range anywhere in India.

Wait, there is more! If you are a fan of brassware, designer carpets and embroidered shoes too, then coming here will render nothing but glee to your heart. So, pay it to visit as soon as you land in Jaipur. Why? Well, for starters, it is one of the top places for shopping in Jaipur. How about that?