Taste The Royal Food In Royal Style
By: Pinki Wed, 19 July 2017 12:49:46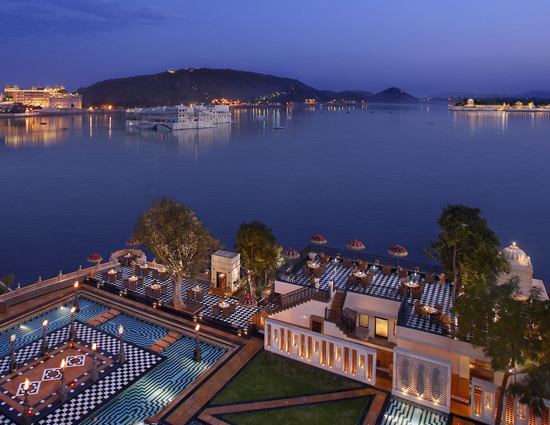 An atmospheric combination of lakes and deserts, Rajasthan is the perfect place to experience exquisite restaurants, local delicacies and gastronomic delights. The cuisine been influenced by both the traditional warrior lifestyles of its inhabitants and the scarce availability of ingredients in this mostly arid region. Here are ten of our favorite restaurants in Jaipur, Jodhpur and Udaipur that reflect Rajasthan's beauty and culture.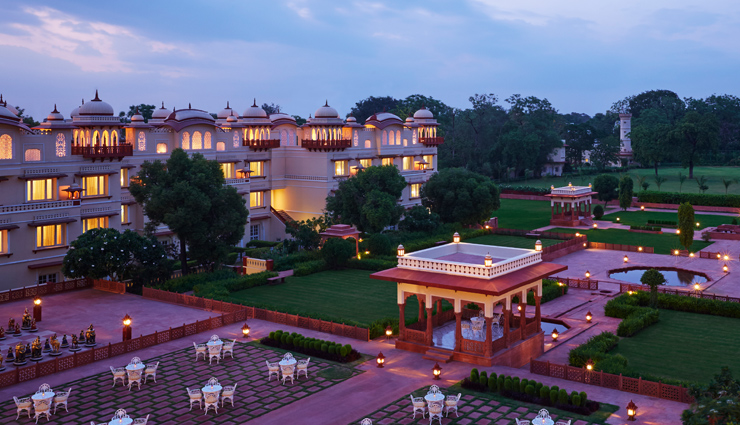 Cinnamon, Jaipur

At the beautiful Jai Mahal Palace in Jaipur, the rich Indian ambience of the decor complements the region's elegant cuisine. Cinnamon takes its visitors on a regal culinary journey as the Chef presents a repertoire of delicacies once prepared in the royal kitchens of Rajasthan. Derived from the martial lifestyle of Rajasthan's warrior kings, Rajasthani cuisine has distinctive dishes and flavours. The royal Rajasthani thali is a delicious offering of a starter, salad, curries, vegetables, rice, Indian bread and accompaniments, topped off with a delectable Indian dessert: a meal fit for a king and his guests. Here, all dishes can be customized, as the restaurant's chef is happy to create wonderful masterpieces that allude to Rajasthani heritage.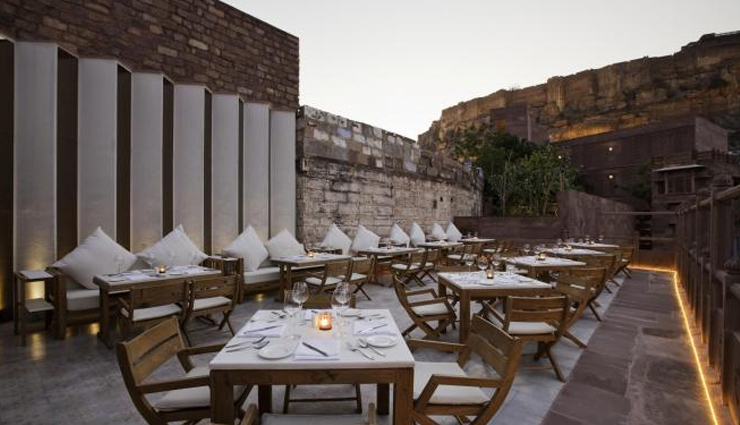 Darikhana, Jodhpur

At the breathtaking Raas Hotel, Jodhpur's first boutique hotel, the terrace of Darikhana offers magnificent views of the Mehrangarh Fort, which glows pink in the day and is gloriously illuminated at night, providing the perfect backdrop for a romantic meal. A modern and contemporary space with a solid background of tradition, Darikhana serves fragrant dishes which sizzle with the aromas of hand-ground Old Delhi spices, specially selected from a 200-year old shop hidden in the warren of Old Delhi. With many of the ingredients sourced from local farmers, the seasonal vegetables, salads and herbs are home-grown in Raas' own organic garden.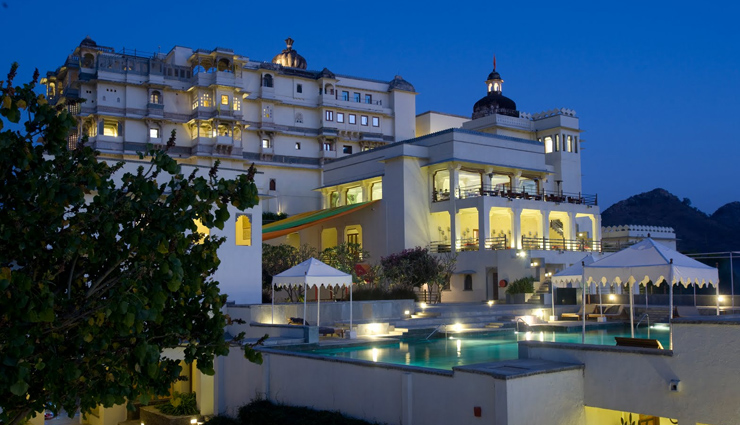 Devi Garh, Udaipur

In a beautiful 18th century retreat set in the picturesque Aravalli hills of Rajasthan, sits a multi-cuisine restaurant, Devi Garh, which aims to serve up a range of authentic home-cooked flavours. The venue features intimate spaces under the stars, with a wide array of flowers and candles flickering in mirrored walls, where generous meals can be enjoyed to the gentle sound of flowing water or a view of the moonlit mountain peaks. The culinary arts are, of course, an integral element of the experience: the authentic flavours of chaat expose guests to a quintessential aspect of Indian cuisine, street food prepared by expert chefs. Live jal tarang and flute recitals in the background make the dining experience at Devi Garth not just a culinary, but also a cultural feast.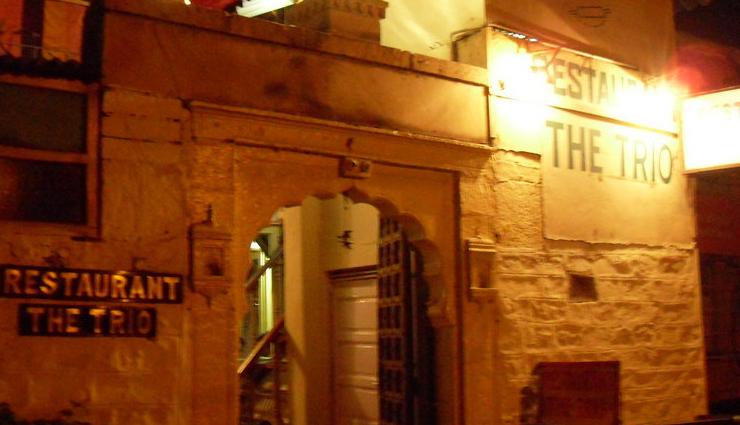 The Trio, Jaisalmer

The Trio, with its open walls and thin cotton sheets providing a welcome breeze and views of the town and the Maharaja's palace, is Jaisalmer's top restaurant, and one of the best in Rajasthan. In the Golden City, The Trio attempts to portray an old-world regal charm when the Maharajas still ruled, and Jaisalmer was an important stop on the main trade route from East to West. The chef brings interesting variations to signature Rajasthani dishes; succulent strips of chicken stir-fried with shredded vegetables is one not to miss.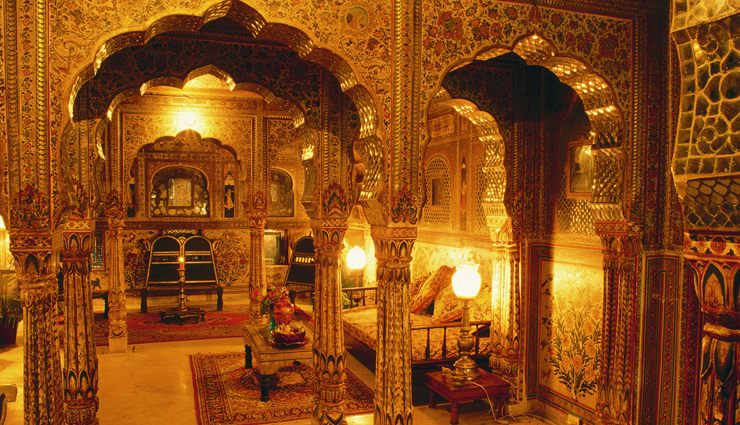 Sheesh Mahal, Udaipur

As the sun sets over Lake Pichola, romance begins to fill the air at Sheesh Mahal. This alfresco fine-dining restaurant at the new Leela Palace Udaipur is full of delightful little touches: pouches of spices to freshen the air, scented candles and flowers. Few places stay as romantic while serving up a fantastically spicy lal maas (a local mutton creation) as Sheesh Mahal. Patrons can dine under the stars with a soft breeze to take them on a journey of exquisite Indian flavours and traditional ceremonies. The evening glow of glittering candles in multicoloured hues adds a resplendent touch to this already royal restaurant. Sheesh Mahal's chefs elevate fine dining to a whole another level with their mix of authentic styles and contemporary nuances.