5 Breathtaking Places On Earth That Really Exist
By: Pinki Sun, 22 Sept 2019 4:39:36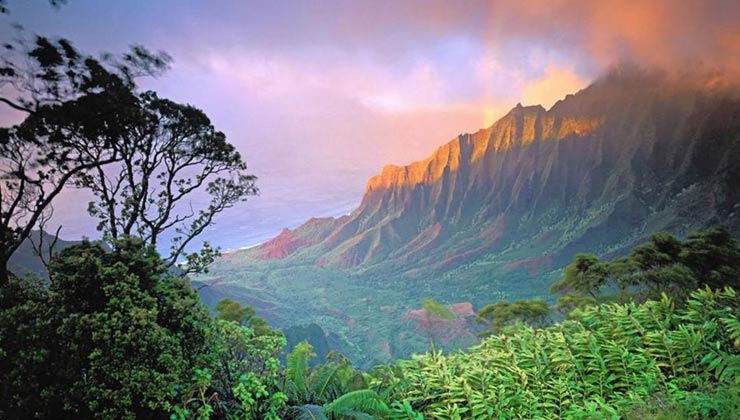 Counting from waterfalls to mysterious lost cities, the world is full of beautiful places that most of us are not even aware about. Shortlisting the 5 most beautiful places in the world is certainly not easy, and visiting all those beautiful places that this planet has to offer could take a lifetime, possibly more. However, we've shortlisted a few attractions that should always be close to the top of your bucket list, for each destination is an experience to be savored, a moment you're sure to cherish throughout your life.

* Cappadocia, Turkey

Cappadocia is a living example of just how odd yet beautiful nature can be. It presents a fantasy-like landscape which looks like it's been plucked out of a fairy tale, alien-like hills and boulders that seem as if they've been transported from another planet. The humans who once lived here used the area's soft stone to create underground shelters, leaving all kinds of weird architectural wonders in their wake. The lunar landscape is stunning on its own, but the countless hot-air balloons that fill up the sky with shades of red, yellow, orange and cream simply take its beauty to the next level. The Goreme Open Air Museum and its rock-cut churches and the subterranean wonders of Kaymakli are among the best things to see in Cappadocia.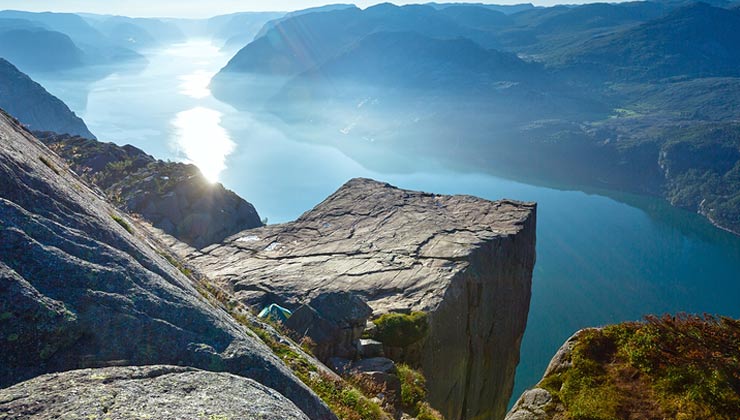 * Indonesia

Indonesia is world's largest archipelago and made of more than seventeen thousand islands! Indonesia is a great destination for adventure-lovers as well— with caving, diving escapades, volcano climbs and jungle treks on the platter! There are a number of beautiful beaches in Indonesia – Senggigi Beach in Lombok, Kuta Beach in Bali, Bunaken Beach in Manado, Banda islands in Maluku, Derawan in Kalimantan, Pulau Weh off Sumatra and many more. Do not forget to make a trip to the Komodo National Park – home of the Komodo dragon.

* Whitehaven Beach, Whitsundays, Australia

It's easy to see why the Whitehaven Beach ranks among the most photographed beaches in the world. The magnificent 7 km stretch of white sand that feels like your own private slice of heaven presents an aura of peace and serenity, letting you experience relaxation at its very best. The beach is accessible via boat from Hamilton Island and the ports of Shute Harbour and Airlie Beach. To enjoy the best view of Whitehaven Beach, make your way to Tongue Point. Time your trip with a low tide and you'll get to see a mesmerizing fusion of colors that always promises the grandest of views.
* Grand Canyon National Park, USA

There's a reason more than 5 million people choose to visit the Grand Canyon each year. It's one of the most magical destinations on the planet. Irrespective of how much you read about the Grand Canyon, you're sure to end up being spellbound, for nothing prepares you for the magical sight that this wonder has to offer. Considered to rank among one of the top 7 wonders of the world, this fascinating piece of art feels strikingly familiar, yet entirely unique. Its sheer size leaves you speechless and visiting the canyon during sunrise or sunset leaves you mesmerized because the scenery on display is so serene, so beautiful, so pure. The canyon is divided into three rims, North, West and South, and all three offer incredibly unique experiences. The South Rim is the most visited feature of the Canyon for it hosts a majority of the regions infrastructure, Native American ruins, viewpoints and historic artefacts. However, if you're after adventure and solitude, the North Rim is where you need to be.

* Scotland

Visit Scotland for its rugged highlands, windy moors, glacial valleys and deep lakes. Top places to visit in Scotland include the cities of Edinburgh and Glasgow, the Isle of Skye, Loch Ness – a large freshwater loch in the Scottish Highlands famous for its legendary monster, Edinburgh Castle – a historic 11th century fortress, Glen Nevis Caravan & Camping Park, Cairngorms National Park – and – Loch Lomond and The Trossachs National Park.