5 Destinations In India To Enjoy Houseboat Activity
By: Pinki Tue, 12 May 2020 11:56:13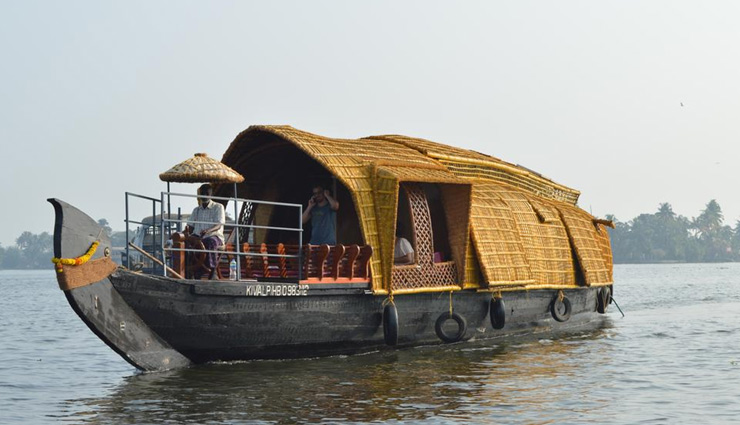 Are you ready to bask in the golden sun in the tropical lands of India? The Houseboat is the best option to enjoy nature in a raw and fun way. In a houseboat activity, you will be travelling in a boat with hotel-features to enjoy water activities while anchored in the middle of a lake or backwater. Kerala is the most commonly known destination for houseboat activities in India. However, it is not the only option.

* Kerala

Kerala is an important destination when it comes to backwaters and houseboat cruise on it. The traditional houseboat of Kerala is called as Kettuvallam. These boats are famous for short backwater trips and for overnight houseboat cruises with cozy living room, balcony for fishing, kitchen, bedroom and so on. Top places of Kerala for houseboat vacation are Alappuzha, Vembanad (Kumarakom) and Kollam.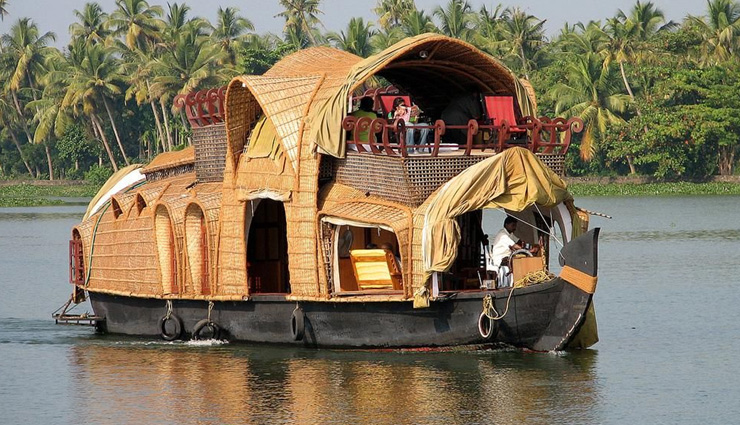 * Dal Lake, Srinagar

Srinagar is the summer capital of the country. Surrounded by the richness of Himalayas, this orchard land is famous for the Dal Lake. The houseboats used in this lake are unique ones made with wood. These boats have delicate carvings and the boats have a strong historic link with the culture of the land. Although these boats look traditional, they are fitted with luxury and modern amenities. These boats are called shikara. Some choose to spend a few hours floating in shikara, exploring floating markets and the view and the most common tourist attraction is the sunset cruise ride on the lake on a houseboat.

* Assam

This beautiful hill destination of North-eastern part of India is famous for tea and the River Brahmaputra. Cruising and houseboat rides on the river are main activities in this region. You can find many service providers with varying itineraries with houseboats. The best part about choosing Assam for houseboat activity is the nature. You can spot dolphins, exotic animals and migration birds during your houseboat ride in Assam.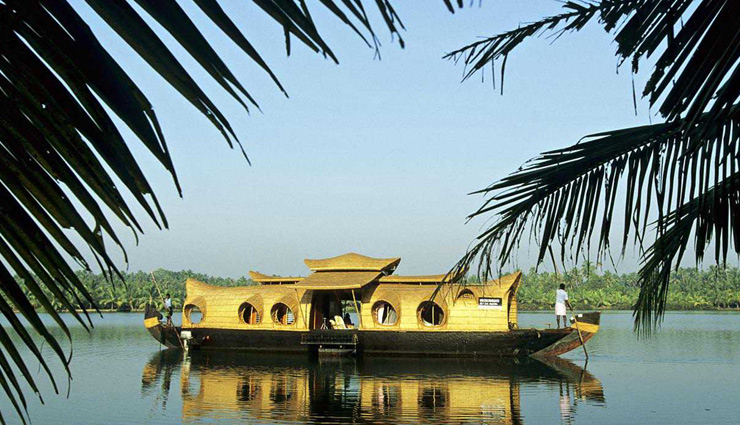 * Goa

Every water and beach activity will be available in this Indian version of Las Vegas. River Chapora is one of the main centers for houseboat activity in Goa. Day cruise in the backwater and an evening of music and party on the cruise is most commonly chosen style of houseboat itinerary. Some prefer private small houseboat for romantic time. Usually, the houseboat itineraries are coupled with many water activities. Goan food would be served during the stay and the route will usually cover traditional villages, coconut farms, fishermen villages, forts, monuments and others.

* Tarkali , Maharashtra

The only backwater spot in Maharashtra is Tarkali. This small scenic village is quite famous for its coral beach. If you are looking for a luxury leisure vacation in Tarkali, the houseboat rides are the most recommended ones. You can explore numerous beaches on a house boat or, you can explore the backwaters on a few hours ride. The luxury houseboats have exclusive amenities, features and the cruise is served traditional Malvani food. Some pair houseboat ride with scuba diving or snorkeling to get more water activities. If you have a quiet ride during sunset, you will spot dolphins swimming alongside with your houseboat.