5 Exciting Places To Explore In Himachal Pradesh
By: Kratika Fri, 15 July 2022 4:58:28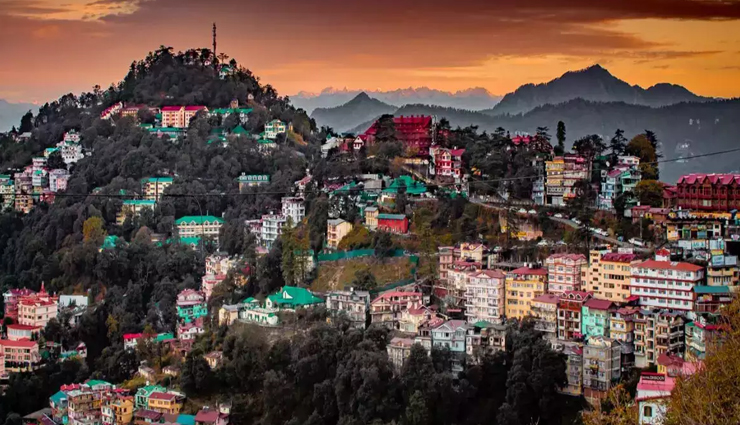 Himachal Pradesh also known as 'Abode of Snow', is a state well-known for its pristine beauty. It boasts of lush green forests, picture-perfect hill stations, deep canyons, and stunning views of snow-capped mountains. The quaint little hill towns offer the best experience of the rich culture and heritage of Himachal Pradesh. The astounding beauty of the landscape, host of fun experiences, and unique cuisine leave your senses tantalized with wonder throughout your trip.

The state is a popular summer destination in India thronged by tourists during the summer months. It provides respite from the scorching heat while offering a refreshing experience for tourists with varying interests. The hill stations of Himachal Pradesh are a paradise for nature lovers and trekkers, with an abundance of budget-friendly stay options. Here is a list of the best places to visit in Himachal Pradesh for an exciting trip with your loved ones.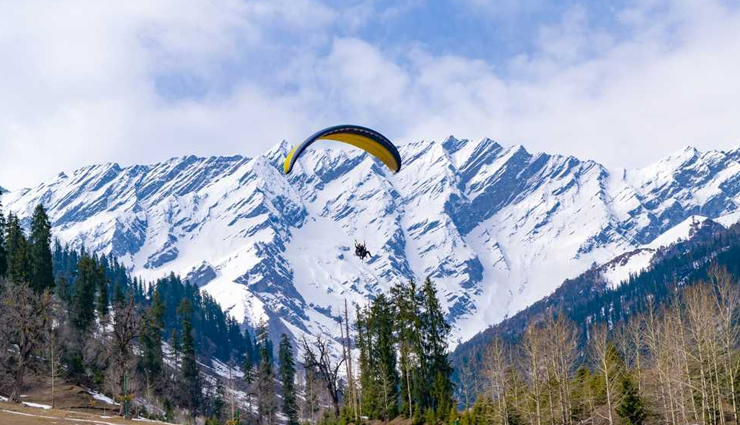 # Manali

Manali is a hill station located in the state of Himachal Pradesh and situated on the banks of the Beas River. Popular for its scenic beauty, it is one of the top hill stations to visit in North India. You can enjoy the magnificent views of snow-covered Pir Panjal and the Dhauladhar ranges from across Manali.

Manali attracts tourists with varying interests including spiritual seekers, couples, backpackers, and adventure enthusiasts. Solang Valley, Jogini Waterfalls, Bhrigu Lake, and Hampta Pass are the best tourist spots to enjoy the natural beauty of the town.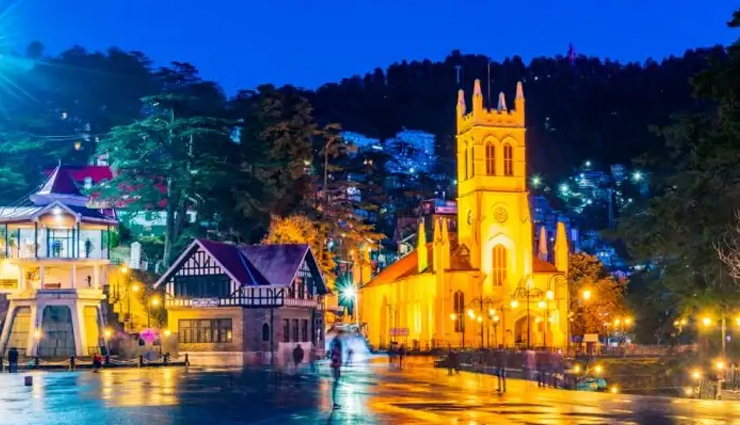 # Shimla

Shimla is a popular hill station in India, visited mostly by couples and families. Along with being one of the best places to visit in Himachal Pradesh, it is also the capital city of the state. Shimla is soaked in an old-world charm with beautiful colonial architecture and scenic views. The city has a lot of remnants from times when the British ruled over the region. Shimla is also a famous honeymoon destination in India, with couples visiting this place for a romantic getaway amidst the picturesque settings.

Mall Road is a popular tourist place dotted with shops and cafes making it ideal for a leisurely stroll. The Ridge is another picturesque tourist spot in Shimla. The breathtaking beauty of Shimla can be enjoyed at the Green Valley, Narkanda, Naldehra, and Scandal Point.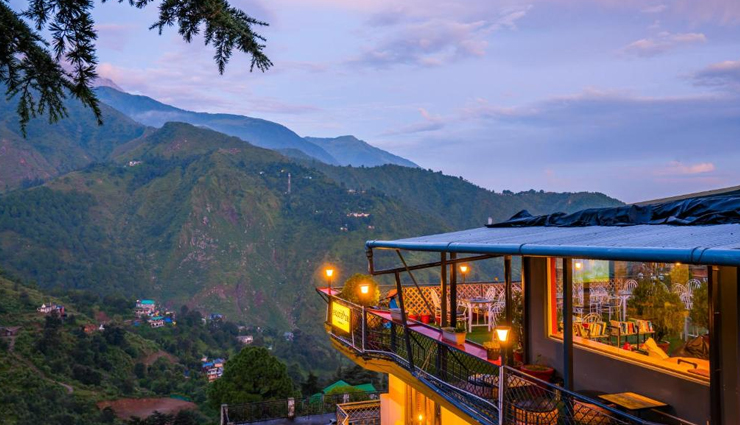 # Mcleodganj

McLeodganj is a beautiful town near upper Dharamsala and one of the best places in Himachal Pradesh for trekkers. It has an interesting culture of Tibetan traditions blended with British influence. The majestic hills and lush greenery of McLeodganj are fascinating to explore.

The Bhagsu Falls, Dal Lake, Kareri Lake, and Gallu Devi Waterfall are the best spots to experience the natural grandeur of McLeodganj. Adventure enthusiasts can enjoy activities such as trekking, paragliding, and nature camping in the area. Popular treks are Thartharana Trek, Indrahar Pass trek, Kareri Lake trek, and Triund Peak trek.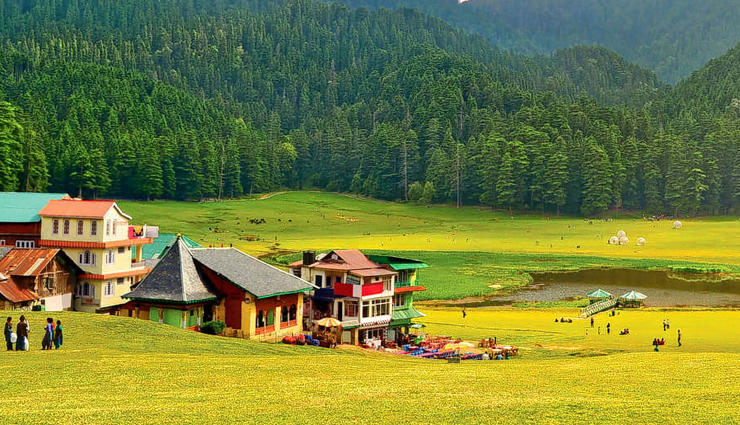 # Dalhousie

Another popular hill station in North India, Dalhousie is among the best places to visit in Himachal Pradesh. The hill town boasts of splendid views of snow-capped peaks and lush forests of the Dhauladhar ranges. Dalhousie is an ideal holiday destination for both nature lovers and thrill-seekers. You can enjoy a rejuvenating trip to these hills with your family or friends. It is also a popular honeymoon destination in North India.

The region is well-known for adventure activities such as paragliding, rock climbing, river crossing, rafting, and trekking. Rafting and river crossing is offered at Rivers Ravi and Saal. Trekking can be enjoyed at the Dainkund-Jot-Khajjiar-Kalatop trek trail.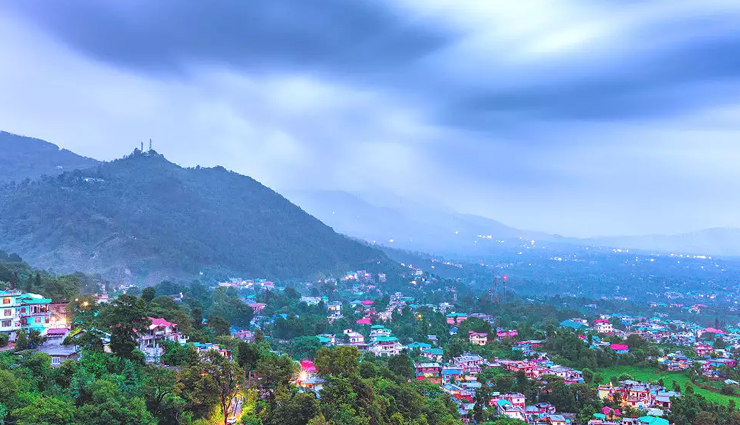 # Kasauli

Kasauli is a picturesque hill town situated in the district of Solan. Besides being the most popular hill station it is also a cantonment. It has everything that you would want for a relaxing trip away from the bustle of city life.

The beauty of the landscape can be best viewed from the Monkey point, which is the highest point of the Kasauli. Another prominent vantage point is Sunset Point which offers stunning views of the sun setting over the mountains. You can enjoy a short but picturesque hike at the Gilbert Trail.