5 Exotic Places To Enjoy Spa In India
By: Sandeep Thu, 18 Jan 2018 07:08:08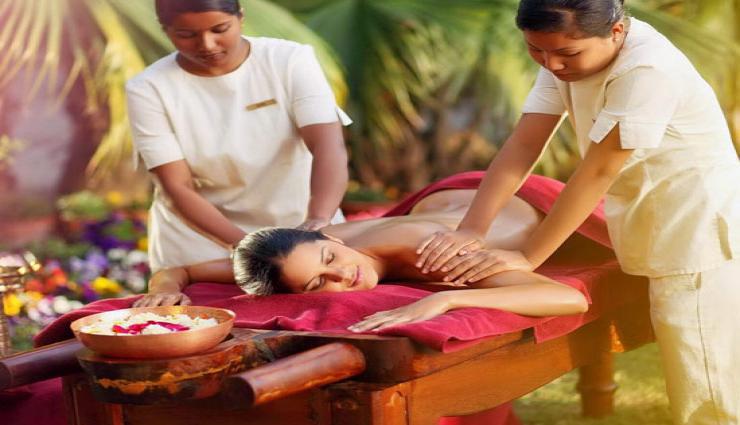 Looking for an ultimate spa experience? Yes, you can get it right at your own country now. With so many top-notch spa destinations available in India, pampering yourself by indulging in a blissful spa session is never that tough. Here, we have talked about some great Indian spa destinations that you will simply love to visit. Check out our top 5 picks-

* Kaya Kalp – The Royal Spa

Location: Agra, Uttar Pradesh
Specialty: It is the largest spa in the entire Asia. The 99,000 sq, ft. spa has also been honored as the 'World's Best City Spa' by the 'Tatler Magazine' of the UK. The unmatched luxury and the breathtaking splendor of the place are sure to give you a royal feeling during your massage session.

* Ananda Spa, Rishikesh

Location: Rishikesh, Uttarakhand
Specialty: Situated in the lap of the magnificent Himalayan range, the Ananda Spa is a true delight for spa-lovers. From meditation to therapeutic treatment, you can get almost everything at this awe-inspiring place. Some other services offered by this spa are spa boutique, stress management package, etc.

* Jiva Spa

Location: Kochi, Kerala
Specialty: Taj Malabar's Jiva Spa is mainly famous for its stunning location and amazing surroundings. It offers a wide range of services which include Ashtanga yoga, meditation, traditional massage, body scrub, and many more.

* Moksha Himalayan Spa Resort

Location: Parwanoo, Himachal Pradesh
Specialty: This striking spa resort is also located at the perfect setting of the glorious Himalayas. Though it does not offer highly luxurious facilities to its guests, the spa massages offered at this place are enough to give you 'moksha' or absolute recreation.

* Amatrra Spa

Location: New Delhi
Specialty: It is considered as the one and only 'metropolitan standalone lifestyle spa in India'. 'Astroveda' or the unique blend of 'Astrology' and 'Ayurveda' is the base of the treatment methods used in this spa. Apart from the spa therapy, you can also enjoy meditation, wellness consultation, reflexology, etc.