5 Famous Bird Sanctuaries You Can Visit In India
By: Neha Mon, 26 Dec 2022 6:10:10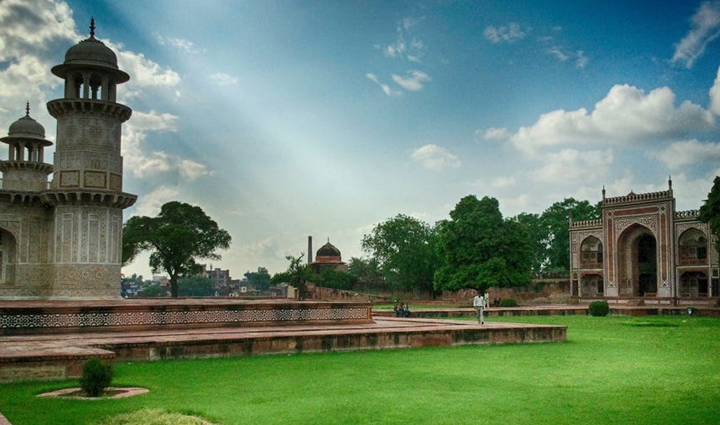 How nice would it be if we had wings and could fly around and go wherever and whenever we felt like it! Well, we aren't getting any wings but we can have a fun time with some winged friends!

What winged friends? Birds, we are talking about birds! And when you feel like bird watching, what can be a better place to be than a bird sanctuary! Watching the birds roaming around in their natural habitat or resting on branches, hearing their chirps surrounded by nature, it will be a time spent well. And if you plan your visit during the migration season, your trip is going to be even more fantastic!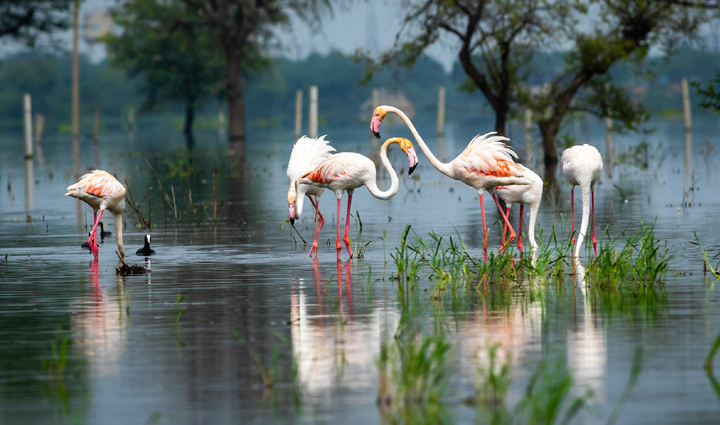 # Bharatpur Bird Sanctuary, Rajasthan

A Rajasthan travel guide isn't complete without a visit to Bharatpur Bird Sanctuary and so isn't our list of the 5 must-visit bird sanctuaries of India! In the district of Bharatpur, one of the popular tourist places to visit in Rajasthan, lies this 29 km long sanctuary, hence, the name Bharatpur Bird Sanctuary.

The locals call it by the name of Ghana. But you may know it by another name. Keoladeo National Park, as it has been renamed recently. Whatever the name be, the opportunity of bird watching at this Rajasthan bird sanctuary is mind-blowing!

Cranes, pipits, pelicans, larks, ducks, geese, buntings, hawks, eagles, wheatears, shanks, wagtails, flycatchers, warblers, stints, we can go on and on about the birds you will get to see here. Other than birds, a variety of lizards, snakes and turtles are here as well. You just get ready with your camera to capture these beautiful creatures in your memory as well as in your camera.

But before that, while you plan your trip, here are a few things that you will need to remember. Firstly, the best time to visit this bird sanctuary in Rajasthan is from August to November for watching the native birds and from October to February for catching sight of the migratory birds. Secondly, this sanctuary is easily accessible from Jaipur airport. And finally, the visiting hours are from 8 am to 5 pm.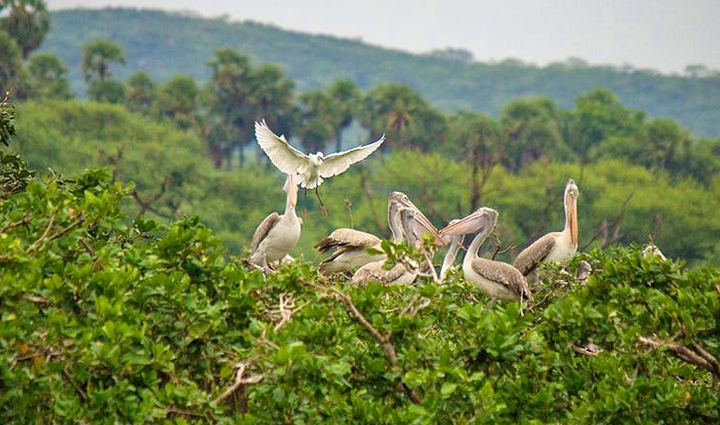 # Vedanthangal Bird Sanctuary, Tamil Nadu

Just like when we are asked to name a bird sanctuary in Rajasthan, we say Bharatpur Bird Sanctuary, we will say Vedanthangal Bird Sanctuary when we are asked to name a bird sanctuary in Tamil Nadu.

Because although it is India's one of the smallest bird sanctuaries, the diversity of birds here is truly incredible. It houses many rare species and also multiple migratory birds. Grey wagtails, herons, garganeys, common sandpipers, spoonbills, pintails, blue-winged teals, you can see it all here!

And here are some facts that you should know before you start planning a trip to this sanctuary in Tamil Nadu! The nearest airport is in Chennai from where you can take a taxi to the sanctuary. You can explore the sanctuary between 6 am and 6 pm. And the ideal time to plan a visit is from October to January!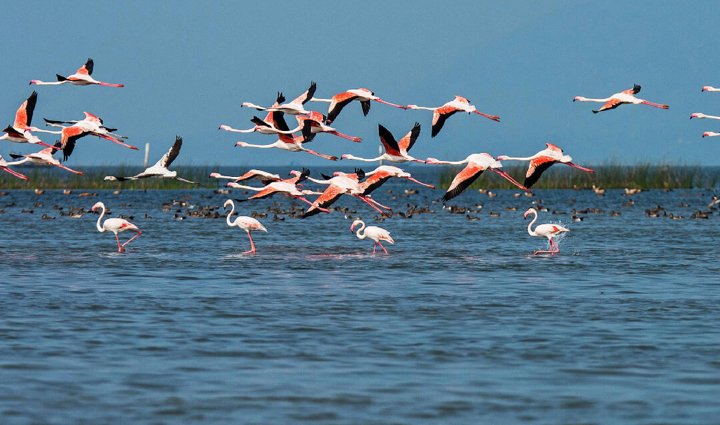 # Chilika Lake Bird Sanctuary, Orissa

You must have heard about Chilika Lake, the biggest saltwater lake (internal) in Asia. The attractions of this lake draw tourists in large numbers. And one of the major attractions here is the bird sanctuary this lake houses. While you visit this sanctuary, you will spot many native as well as migratory birds.

While we are on the topic, any time of the year, except for the monsoon months, from July to September is good for paying a visit here. But if you want to see the migratory birds, the time between October and March is when you should plan your visit.

Now to the most important topic, what birds you can expect to spot in this bird sanctuary in India. White-bellied sea eagles, flamingo jacana Graylag geese, herons and purple moorhen! In between bird watching, you can also spot blackbuck, hyenas, spotted deer and golden jackals. Another important topic? How to plan your trip here! Land at Bhubaneswar airport and then take a bus or taxi to the lake anytime between 8 am and 5 pm.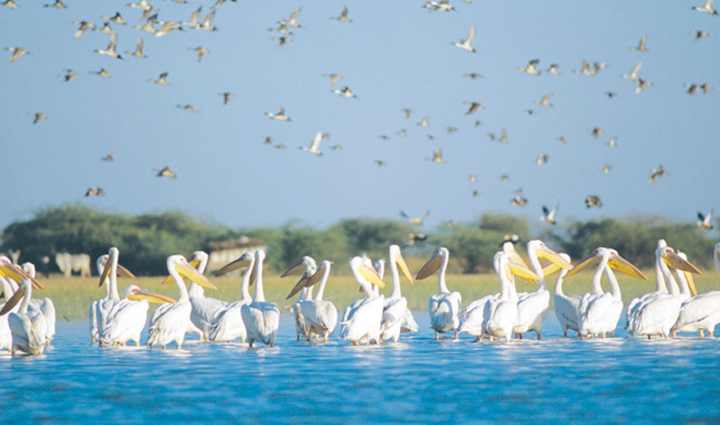 # Nal Sarovar Bird Sanctuary, Gujarat

Where to next? The state of Gujarat. Land in the Ahmedabad airport and take a bus or taxi to the Nal Sarovar Bird Sanctuary. A huge number of residential birds and multiple migratory birds, you will get to see both here. But before we get into the list of birds that are waiting for you here, let's listen to an interesting story.

The story of how the sanctuary came to be. Actually, this was a wetland, and it attracted a huge number of birds due to the fresh water and plenty of food it offered. And over time, as the number of birds increased, the wetland was declared as a bird sanctuary!

Coming to the residents of the sanctuary! Pelicans, spoonbills, heron, flamingos, geese, brahminy duck, eagles and white storks among many others! The best time for spotting the birds here, natives as well as migratory, is between November and February. So, we definitely suggest you plan your visit accordingly. Also, keep the visiting hours in mind, which is from 6 am to 6 pm.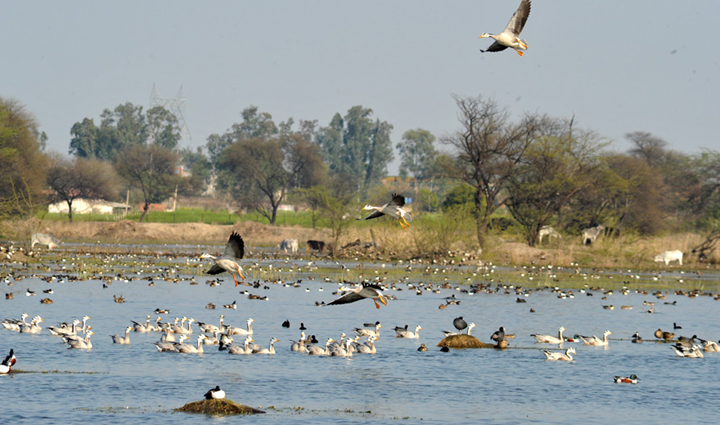 # Sultanpur Bird Sanctuary, Haryana

If you are visiting Haryana anytime soon or thinking of planning a trip there, take our words, and add the Sultanpur Bird Sanctuary to your travel plans. Because bird lover or not, you will have a once in a lifetime opportunity here.

From the beautiful native birds flying around to the lovely foreign birds migrating here, you will have plenty to see. More specifically, you can look out for common teal, black-necked stork, rosy pelican, laughing dove, yellow wagtail, white-throated kingfisher, black-winged stilt, red collared dove and greater flamingo.

So many birds to see and that means you should keep some time in your hand when you visit. Generally, the sanctuary remains open from 6 am to 4.30 pm. And we suggest, you reach the sanctuary as early as you can (preferably in the winter months). How to locate the sanctuary? Board a flight to Delhi and from the airport, take a taxi to the sanctuary.