5 Hidden Beaches Of Europe That You Must Visit
By: Pinki Sun, 22 Sept 2019 5:10 PM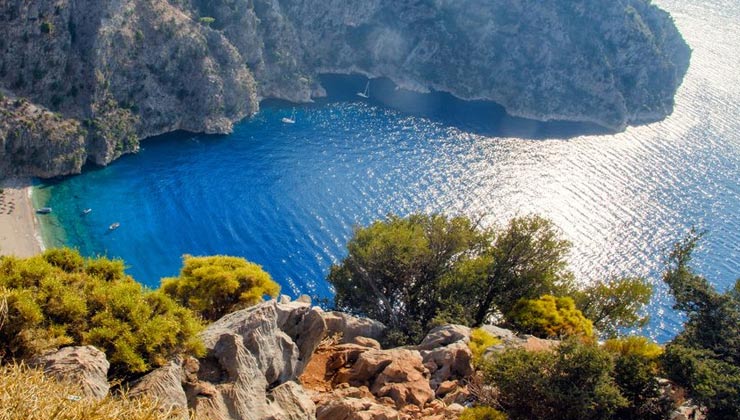 Is it just us or does it seem like everyone and their mother is off jet-setting in Santorini and Antibes this summer? And while we wouldn't be mad about a trip to Positano right about now, we always love finding vacation spots that are a bit more off the beaten path. Here are 5 of our favorite secret European beach towns that you've probably never heard of.

* Comporta, Portugal

While everyone is rushing to the Algarve, don't overlook the sleepy fishing town of Herdade da Comporta, located just an hour south of Lisbon in Portugal's Alentejo region. It's relaxed and effortlessly chic with a landscape of cork trees, rice paddies and beautiful Atlantic coastline. Seaside restaurants like Sal and O Dinis pour local wines to go along with the catch of the day—grilled tiger prawns, clams stewed in garlic and white wine and arroz negro with calamari. Comporta is worthy of an easy day trip from Lisbon or a weeklong vacation in its own right.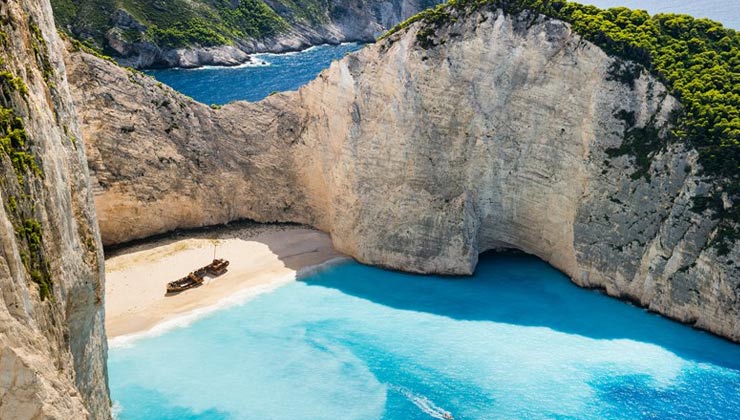 * Saint Jean de Luz, France

You've heard of the Côte d'Azur, but you've probably never come across this beach town in France's Basque Country. Just a short ride from the Spanish boarder, Saint Jean de Luz is a slow-paced, 17th-century fishing town made up of candy-colored timber houses, a glistening crescent-shaped beach, town squares lined with bistros and a picturesque fishing port overlooking the Bay of Biscay. Expect all of the things you love about France, like chocolate shops and macaron parlors, wine bars and quaint cafés. Plus, it's the perfect starting point from which to explore the towns that make up French and Spanish Basque country like Getaria, San Sebastian and Biarritz.

* Tisvildeleje, Denmark

Perhaps you've visited the French and Italian Rivieras, but as it turns out, Denmark has its very own stretch of seaside towns. Our favorite is the town of Tisvildeleje, just a 45-minute drive north of Copenhagen on the Danish island of Zealand. It's an unspoiled, Scandinavian treasure and the perfect starting point for exploring the surrounding coastline. Golden beaches are framed by lush forests, and the town streets boast seafood shacks, bakeries wafting with the smells of freshly baked sweets, upscale Nordic restaurants, and antique shops. If you're looking for some activity, drive 30 minutes east to the Louisanna Museum of Modern Art (don't miss the Yayoi Kusama Gleaming Lights exhibit) or spend a day eating your way through Copenhagen, a mecca for food-lovers.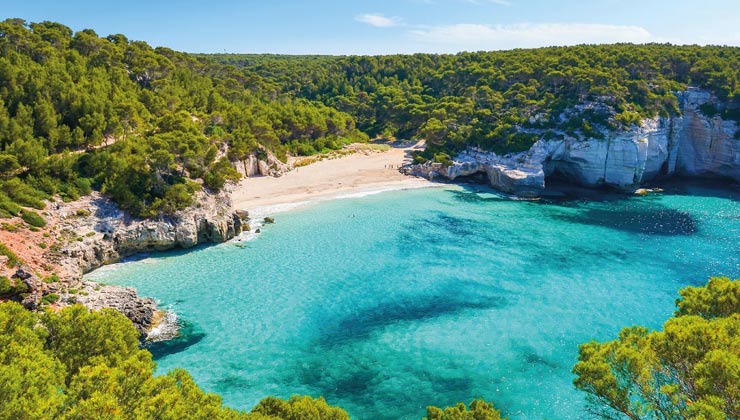 * Sifnos, Greece

Everyone has heard of Santorini, Mykonos and even Paros, but Sifnos, a jewel in the Cyclades, still goes under the radar, which is fine by us. Sifnos is home to the whitewashed homes and sparkling blue water you'd expect from any picturesque Greek island, but its claim to fame is the food. Sifnos is Greece's culinary capital, a must-visit for any food lover. As you explore the towns and quiet villages of Kastro, Artemonas, Faros and Apollonia you'll pass handsome boutique hotels, hiking trails and tavernas such as Agianemi serving charred octopus, hearty chickpea soup and sizzling souvlaki. As for the beaches, the most beautiful stretches of sand are hidden and best explored by boat.

* Chia, Italy

Set in the southernmost tip of the Mediterranean island of Sardinia, you'll find Chia, a haven for sunbathers, beach bums and surfers alike. While Italians frequent this idyllic town, it's still relatively unknown to tourists. Porto Campana and s'Abba Durci, the two main beaches, are known for cerulean blue water and peach-colored sand. Then there's Su Giudeu, set on a split between the ocean and lagoons where flamingos play and wade in the water. While July and August can be busy, Chia experiences beautiful beach weather well into October, making it an ideal destination for the shoulder season.

Tags :