5 Korean Destinations That Are Perfect For Restoring On Nature Serene Solitude
By: Pinki Mon, 18 Jan 2021 5:51 PM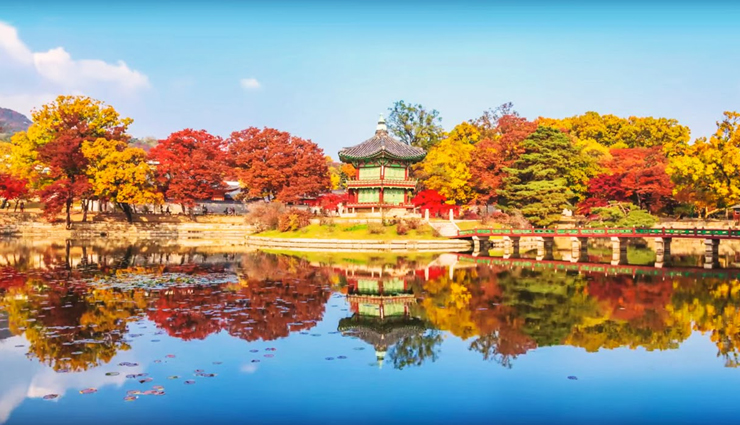 South Korea may be known for its hi-tech cities and bbali, bbali (hurry, hurry) culture, but it's also teeming with incredible sites to unplug and get away from it all – something that, let's be honest, we probably all need right now. The combination of its otherworldly natural attractions, bracing outdoor experiences and rebalancing spas inspired by ancient, traditional medicine make Korea a must-visit for anyone whose primary vacation aim is deep relaxation. Whether you're seeking a cathartic release or in need of a digital detox, these dreamy Korean destinations are perfect for switching off and restoring in nature's serene solitude.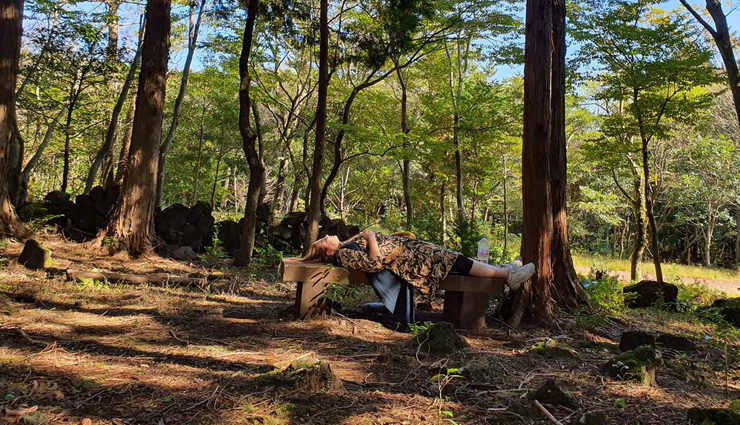 Seogwipo Healing Forest, Jeju Island

The setting alone, with its pure air and towering cedar trees, is enough to make anyone feel better. But Jeju Island's wellness destination Seogwipo Healing Forest was developed around the science-backed concept that salim yok (forest bathing) can strengthen the body's immune system and promote a healthy mind.

Here, 11km (6.8mi) of walking paths snake through lush vegetation, bedecked with footbaths, reflexology paths and sunbeds that invite visitors to be at one with nature. Various guided programmes are available in which "forest therapists" utilise breathing and meditation exercises to encourage participants to tune into their senses and be fully present in the beauty of their surroundings.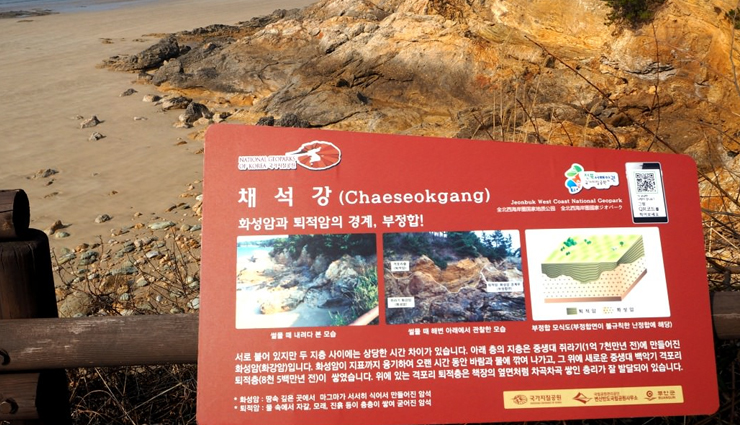 Chaeseokgang Cliffs, Jeollabuk Province

Towering above the Yellow Sea, the dramatic Chaeseokgang Cliffs in the coastal region of Buan seem almost as if they're suspended in a state of serenity. Over the course of millions of years, the sea has sculpted this geological site, stratifying its steep slopes and carving it into craggy protrusions and otherworldly shapes.

Walking through the tide pools and along the cliffs as waves crash into them, one can feel a sense of metamorphosis in themselves, too, while the salty sea air awakens the senses. Visit at sunset for especially majestic views; it might just be the perfect time and place to press the reset button.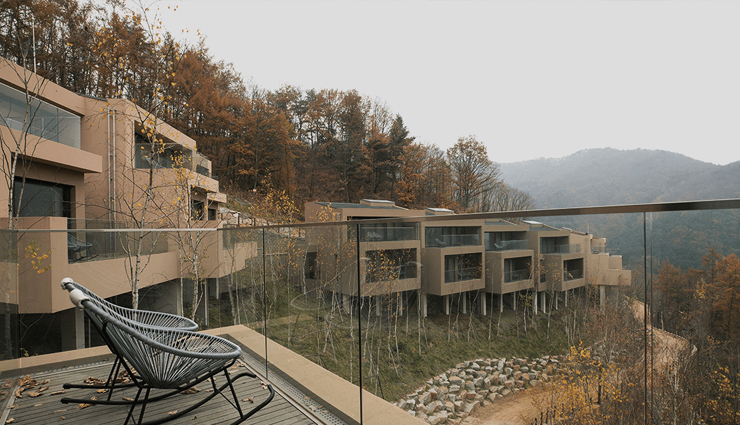 Healience Seonmaeul Resort, Gangwon Province

A tucked-away sanctuary with sweeping views of Jongjasan Mountain, Healience Seonmaeul Resort is designed to help guests balance their state of mind and nourish their bodies. Simple but spacious rooms with low beds are meant to promote restful sleep, for example, while terraces and decks are furnished with peaceful perches to take in the surrounding landscapes.

If you're a more active type, take advantage of the many amenities and activities available. Start your day with a session in the yoga yurt, sweat out your stress in the traditional clay sauna or even take one of the resort dogs for a walk on a nearby nature path (they make great trail guides). Plant-forward meals are included and are not only exceptionally tasty, but also free of artificial ingredients.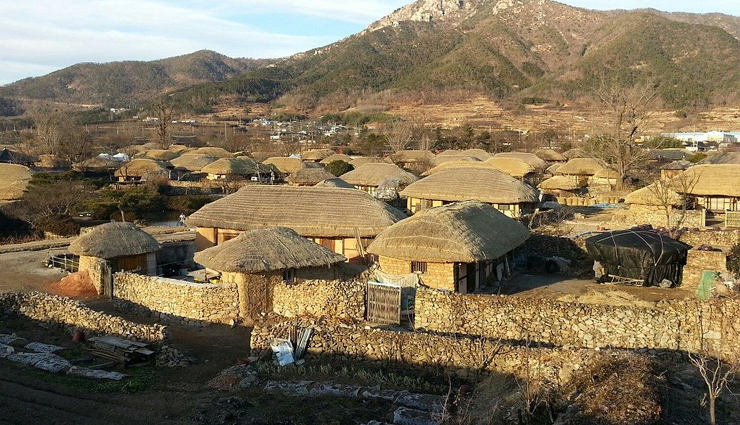 Suncheon, South Jeolla Province

It's no wonder why countless species of birds stop at Suncheon Bay along their annual migratory routes; the coastal wetland is largely untouched by man. Known as Korea's ecological capital, the nature reserve features scenic salt swamps, mudflats and the country's largest reed colony. Find yourself reconnecting with Mother Earth as you take it all in at the Yongsan Observatory.

Just outside the reserve, the fortress village of Naganeupseong will inspire you to keep a slow pace as you explore traditional thatched roof houses and dwellings indigenous to the region. Get a taste of the simple life by enjoying a gayageum performance, going fishing or trying your hand at weaving. By the time you leave the quaint village, you'll be wondering what you need your digital devices for.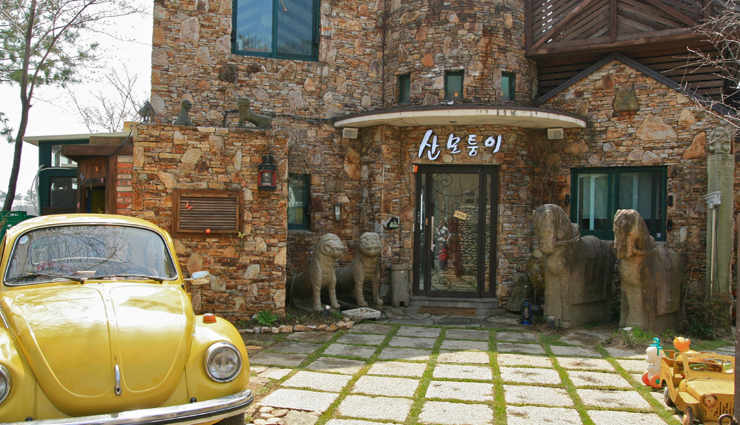 Buam-dong, Seoul

The pace is unhurried throughout the lesser-known neighborhood of Buam-dong, an area often associated with independent galleries and artisan workshops. In fact, you might even forget you're in the bustling metropolis of Seoul while you're here; there are no Starbucks, hawkers or scurrying deliverymen in sight.

Enjoy a quiet afternoon wandering the hilly roads that wind around picturesque hanoks (traditional Korean houses) and tiny cafes that are begging to be explored. Don't miss Seokpajeong, a former royal villa comprised of gardens, city views and quarters that were once used by Joseon-era magistrates. Get further off the beaten path at nearby Baeksasil Valley; where lush flora, the sound of rushing water and ancient rock carvings provide a respite for the weary and a quiet space to recharge.
Tags :