5 Lakeside Destinations In India For Perfect Wedding
By: Pinki Mon, 25 May 2020 1:36:39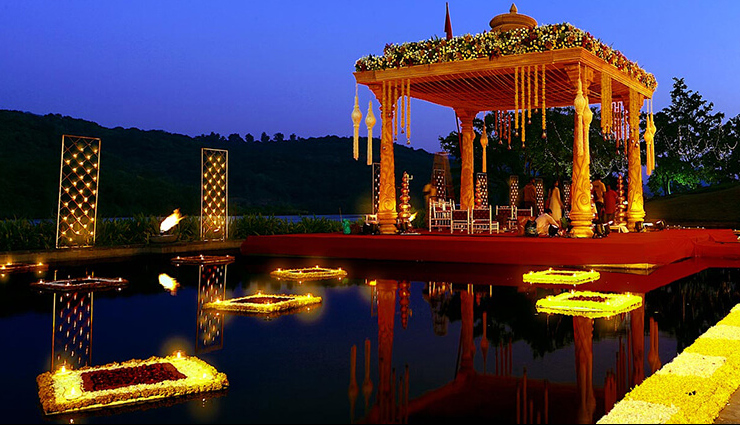 Ahh…wedding!! It's one of the most surreal moments of your life which deserve to be celebrated with all fervour and gusto. These days, it's a trend to plan a destination wedding. And it's no secret that in recent times India has come up as one of the most preferred countries across the globe for a destination wedding. Here, you could either get married at a conventional place like a banquet hall down the road or could plan a destination wedding at a lake site. I know, what you were expecting when I say destination wedding in India… The Big Fat Royal Wedding in Rajasthan. Well, you can do that as well! Along with that if you wish to set some wedding goals for your friends then it's the lake destinations in India that would certainly help you to do that. I've compiled a list of some best lake destinations in India for your dream wedding.

* Udaipur, Rajasthan

Here's your destination for that Big Fat Royal Wedding in India! Udaipur or the 'City of Lakes' as we know it proffers a unique chance of hosting a royal wedding at a palace overlooking a majestic lake. From Pichola to Rajsamand to Fateh Sagar to Udai Sagar, there are various lakes in Udaipur that would be the perfect background for your royal wedding in Rajasthan. There's also the high-end resorts located around these lakes like the famous Oberoi Udaivilas which adds to the romantic setting.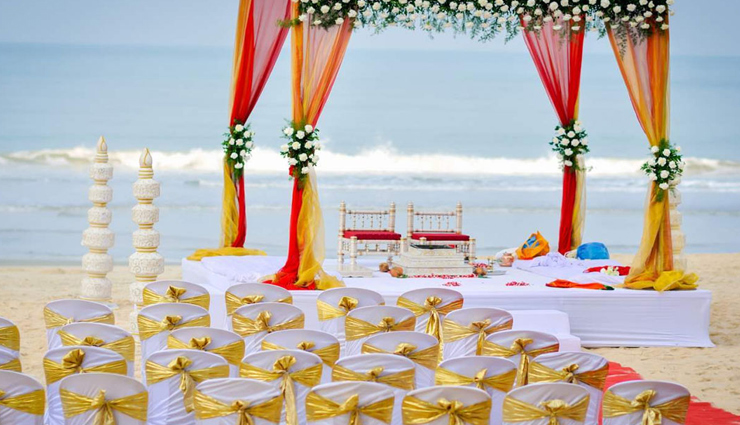 * Naukuchiatal, Uttarakhand

Have you ever given a thought to get married at a scenic lake setting which is surrounded by lush greenery and majestic mountains? I'm sure you have. Naukuchiatal in Uttarakhand is undoubtedly the most exotic location to get hitched for a nature lover couple. This lake destination is situated in the Kumaon Hills, a short distance away from the popular tourist destination, Nainital, and has the perfect setting to make your special day even more special. You can decide to book one of the lake resorts at this stunning wedding destination.

* Lavasa, Maharashtra

Can't go to Italy for your destination wedding? No sweat, because India has its own version of the Portofino in the form of Lavasa. In the state of Maharashtra, Lavasa is one of the most beautiful hill cities which is also considered amongst the best romantic wedding destinations in India. Far away from the cacophony of the city life, this beaut hill station allows you to host the wedding of your dream. With an attractive lake, waterfall and the abundance of greenery, the place is not just ideal for a destination wedding but is also renowned as a popular destination for the pre-wedding photo shoot as well. Taking your vows at a lakeside amidst the astounding setting is certainly the most surreal experience that you could get on a destination wedding. The hill city of Lavasa houses numerous resorts that come in almost every budget, and hence, help you to make your wedding a memorable one.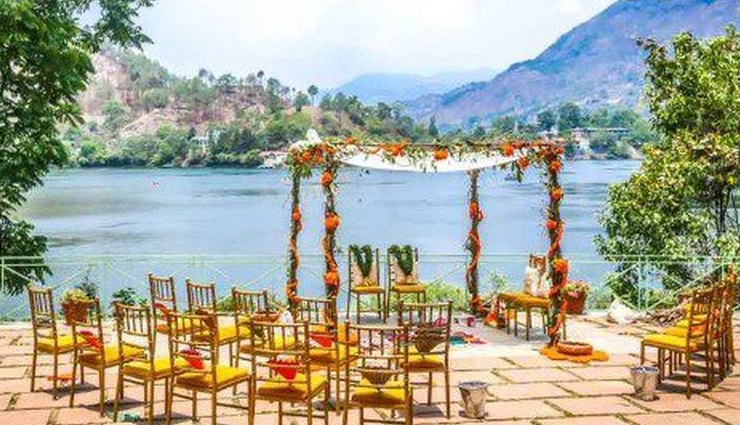 * Srinagar, Jammu and Kashmir

Without a doubt, Srinagar is an internationally renowned tourist spot in Jammu and Kashmir which is famous for its serene beauty and tranquil ambience. But fewer people know that it is also a popular lakeside wedding venue in India with Dal Lake offering a range of options to the couples to choose from. You can either opt for a houseboat wedding or can go for a luxurious wedding at The Lalit Grand Palace or Vivanta by Taj. From being a famous tourist attraction to the top pre-wedding shoot location, Srinagar is everything you would need from any destination weddings sites.

* Nainital, Uttarakhand

You must have known Nainital as a popular tourist destination in Uttarakhand but it can certainly be amongst the top destinations in India for a lakeside wedding. Especially for North Indian couples, Nainital is an easily accessible destination that offers the comfort of finding lakeside hotels and resorts along with top arrangements for the wedding in the perfect weather. Need we say more?