5 Major Temples Of Gujarat You Must Visit
By: Pinki Tue, 17 Dec 2019 1:25:03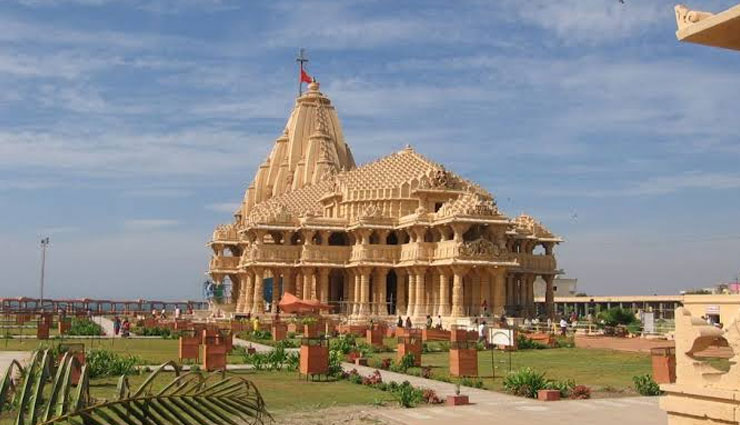 Gujarat is the land of Legends and lions with number of tourist attractions such as picturesque landscapes,historical monuments and long stretches of Coastlines. Some of the must see places in Gujarat also includes Dwarkadhish Temple,Akshardham Complex, Laxmi Vilas Palace,Palitana temples,Sardar Sarovar Dam,Naramad River Bridge,Statue of Unity, Porbandar,Kutch,Dwarka and Sidhpur.

* Ambaji Temple

Ambaji is an important temple town in Banas kantha district and one of the 51 Shaktipeeths in India. A large number of devotees visit the Ambaji temple every year, situated near the Abu Road at the Gujarat and Rajasthan border.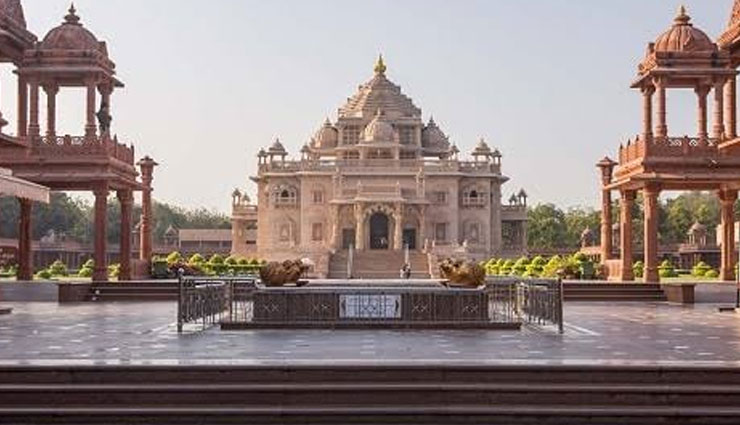 * Somnath Jyotirlinga

Somnath Jyotirlinga Temple is located in the Saurashtra region of Gujarat, near Veraval on the western coast. It is first Jyotirlinga among the twelve Jyotirlinga temples of Lord Shiva,dedicated to Someshwara the Lord Shiva with moon on his head and an important pilgrimage and tourist spot.

* Pavagadh Mata Temple

Pavagadh is the gateway to Panchmahal and the hill is known for the most famous Mahakali temple in Gujarat state. The area of Pavagadh and Champaner are part of world heritage site which includes popular temples,hill and monuments such as Sat Kaman, Virasat Van,Vada Talav and Kabooter Khana.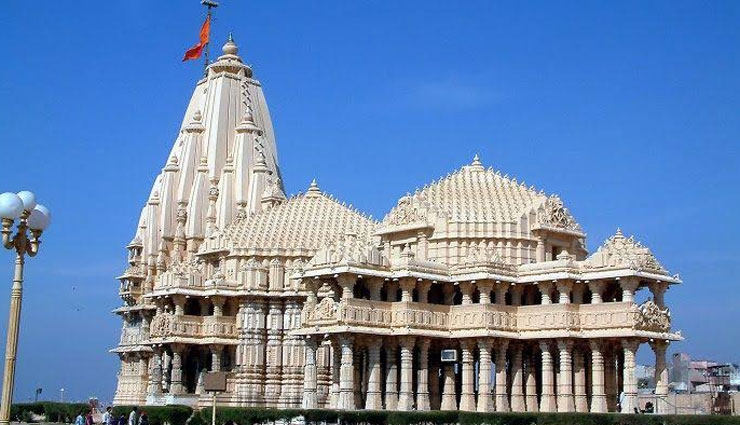 * Modhera Sun Temple

The Sun Temple of Modhera is the most important of all sun-temples in India, situated on the bank of the river Pushpavati in Mehsana. Architecture of Modhera Sun temple is very unique with three separate elements Surya Kund, Sabha Mandap and Guda Mandap.

* Kirti Toran Vadnagar

Kirti Toran of Vadnagar also known as Kirti Stambha is a 40 feet temple arch pillars in Mehsana district of Gujarat. Vadnagar is the birthplace of Narendra Modi and the town is also blessed with a magnificent Sharmistha Lake,temples and public architectures like a Museum and Library.