5 Most Amazing Vineyards To Explore In India
By: Kratika Mon, 11 Oct 2021 11:40 AM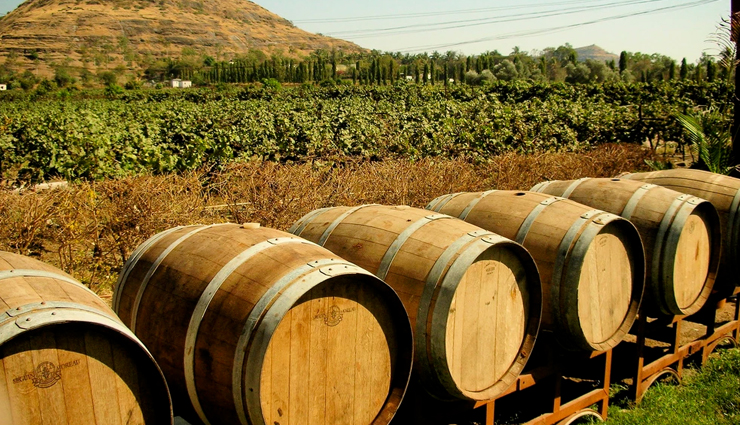 While whisky and rum are the most consumed alcohols in India, the growing number of wineries in the country show that people are getting more and more interested in wine too. With the gradual increase in wine tourism, vineyards in India have put their best foot forward. Apart from just the wine, these vineyards in India offer beautiful natural settings between hills and gardens, and services like restaurants and wine festivals, making them an ideal location to relax. Nashik in Maharashtra is India's wine country and is the largest producer of wine with around 37 wineries. Following this tremendous feat is Nandi Hills and Kavery Valley near Bangalore, Karnataka, making the state the second-largest wine-producing state in India. While you appreciate the international, domestic wines are growing to be equally popular.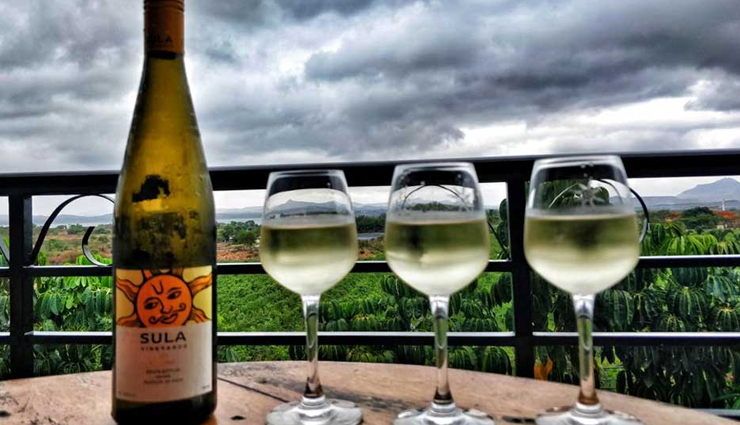 # Sula Vineyards

You cannot mention wine in India without talking about Sula. One of the best vineyards in India, Sula Vineyards is also the first winery established in Nashik. Sula vineyards are spread across 3,000 acres, and they partner with their grape farmers to develop new and sustainable viticulture techniques. The vineyard uses French and American oak barrels to age their wine and bring out a richer palate. You can sign up for a tour of their vineyards in India and wineries that take you through their Tasting Cellar too. The vineyards are also known for producing some of the best wine in India. There are different kinds of tours like Personalised Tasting, Winery Tour, or Best of Sula where you can taste six of their crown jewel wines with wine experts, and Season's Special. You can also stay at their vineyard resorts The Source and Beyond. These are located close to the vineyards and have facilities like swimming pools and spas. The vineyard also hosts India's biggest vineyard music festival called Sula Fest. The event witnesses world-class talented artists, delectable food, and of course delicious wine. They also have restaurants like Little Italy and Rasa on their premises that serve delicious food to accompany their wines. These restaurants only use organic food from Sula's gardens. Sula is one of the vineyards in India that produces an array of red and white wines like Shiraz, Zinfandel Rosé, Chenin Blanc, Sauvignon Blanc, Dia red and more. They also have vineyards in Karnataka.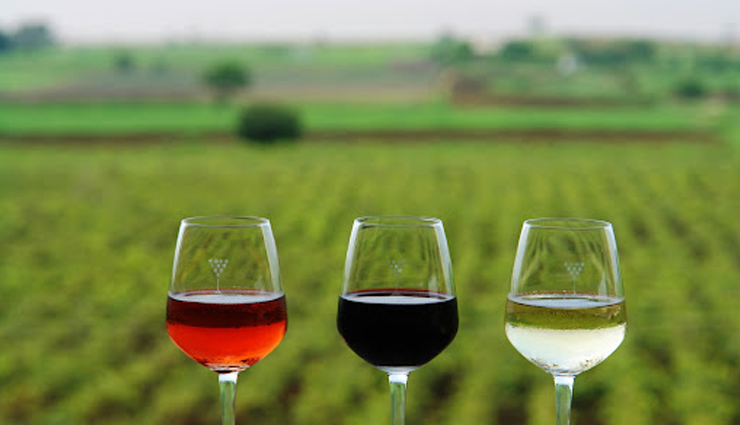 # York Winery

One of the few wineries in India that produce Chardonnay, York Winery produces premium wines. The winery is located close to Sula Vineyards and is spread across 9 acres. The winery also has a restaurant called the Cellar Door that offers delicious dishes. One of the best wineries in India, the nature around York Winery with hills and a lake offer a good space to relax and unwind. Some of the winery's flagship wines are Arros and Sparkling Cuvée. Their premium wines include Chenin Blanc, Sauvignon Blanc, Cabernet Sauvignon, Shiraz, Cabernet Merlot, Late Harvest, and Shiraz Viognier. Day tours start at noon and end at 6 PM, while the tasting room is open from 12 PM to 10 PM. The winery has also won awards like Gold Medal by India Wine Awards for its Rosé in 2018 and Trophy by India Wine Awards for its All Rounder White 2017 and more.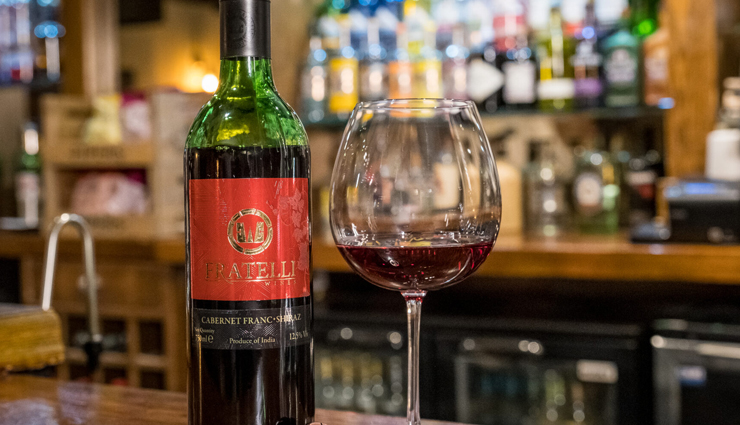 # Fratelli

One of the biggest wine producers in the country, Fratelli Vineyards in India is spread across 240 acres. Located in the Sholapur region of Maharashtra, Fratelli Wines was started by three sets of brothers from three different regions. The name translates to 'brothers' in Italian and is owned by the Sekhri brothers from Delhi, and Mohite-Patil brothers from Solapur, and the Secci brothers from Italy. The vineyards in India adopted Piero Masi's, Fratelli's chief winemaker, winemaking philosophy, and viticulture practices. In their vineyard, there is continuous work going on like hand-picking, pruning, and harvesting. The vineyards in India are famous for their red wines but also have a wide collection of sparkling, white, and international selections. Furthermore, they have special reserves namely Sette, Masi's personal blend that is aged and matured in French oak for 12 months, M/S, Masi, and å Steven Spurrier collaboration to make this unique blend of Tuscan heritage and experience, and J'Noon, a wine that Fratelli believes can help humans experience each chakra in their body. The vineyards also offer tours, tasting activities, and stays with meals included.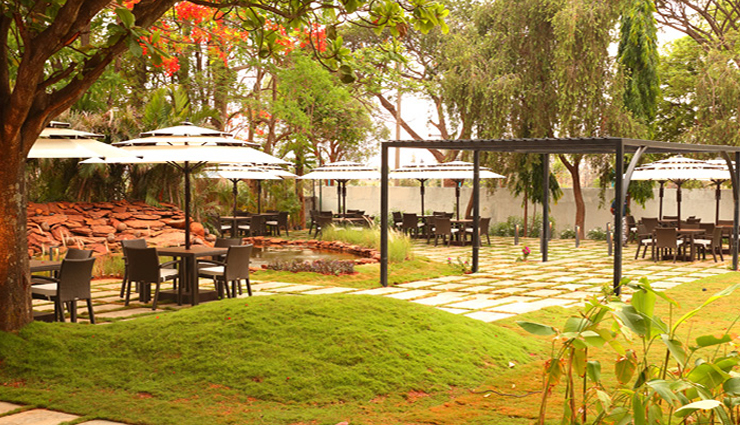 # Grover Zampa Vineyards

Grover Vineyards in Karnataka is situated in the picturesque landscapes of Nandi Hills. In 1989, Kanwal Grover and George Vesselle started their first vineyard and produced their first batch of vintage wine in 1992. One of the oldest winemakers in India, Graver Zampa Vineyard is known for producing premium wines like the Cabernet Sauvignon and Shiraz red wines. They believe in making wine that reflects its terroir therefore they examine the climate and soil closely. The vineyard is spread across 410 acres and has recently purchased two vineyards in India namely Four Seasons Wines and Charosa Vineyards. They also have another branch in Nashik. There are tours and tasting sessions organised that include visiting the barrel room from 10.30 AM and 1.30 PM.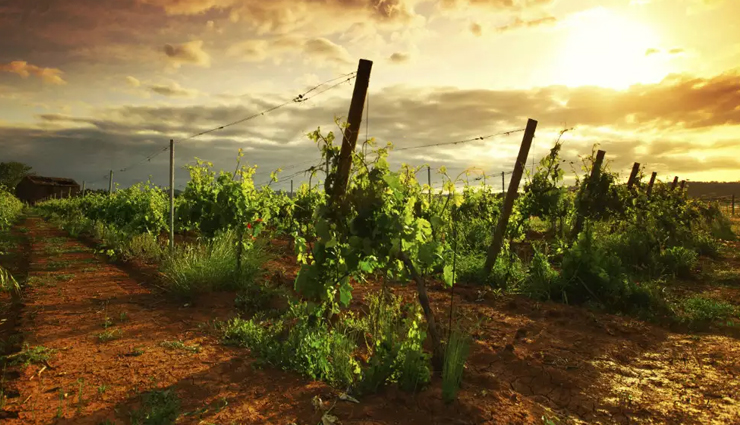 # Chateau d'Ori

Once a wasteland, the Chateau d'Ori estate is now surrounded by lakes built by the company. The vineyard is situated near the Nheira-Ori hills that give the vineyard an abundance of water supply during monsoon. The vineyard believes in clean energy and eco-friendly practices. Rainwater is stored in the artificial lakes and used throughout the year. Further, the power on the premises is through solar cells and windmills. These Indian vineyards use different techniques of planting, snipping, and pruning to make sure they have the best yield. The property also has a stay facility that is surrounded by lush trees, hills, and artificial lakes. You can also book a tour and taste their wines in their intimate winery. The estate also has a luxurious farmstay with a jacuzzi, pool and a fascinating view. Some of their preferred wines are Viva Rosé and Cabernet Merlot.

Tags :