5 Most Attractive Planetarium To Visit In India
By: Pinki Fri, 25 Oct 2019 11:53:59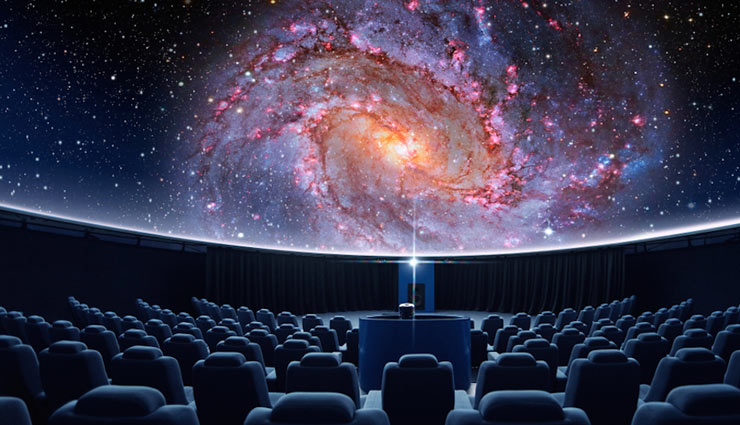 Planetarium (तारामंडल) is the large dome-shaped projection screen that shows astronomy and the night sky for presenting educational and entertaining training. There are five Nehru Planetarium in India, located in Mumbai, New Delhi, Pune, Allahabad, Bangalore and Swami Vivekananda Planetarium in Mangalore is the first 3D planetarium in India.

* Birla Planetarium, Kolkata

Birla Planetarium of Kolkata is a circular structure designed in Indian style like Buddhist Stupa and is the largest planetarium in Asia as well as second largest planetarium in the world.

There are total 3 Birla Planetarium in India,other two are Birla Planetarium in Chennai and the Birla Planetarium in Hyderabad. Planetarium known as Taramandal in Hindi, equipped with astronomy gallery , Telescope, laboratory and accessories.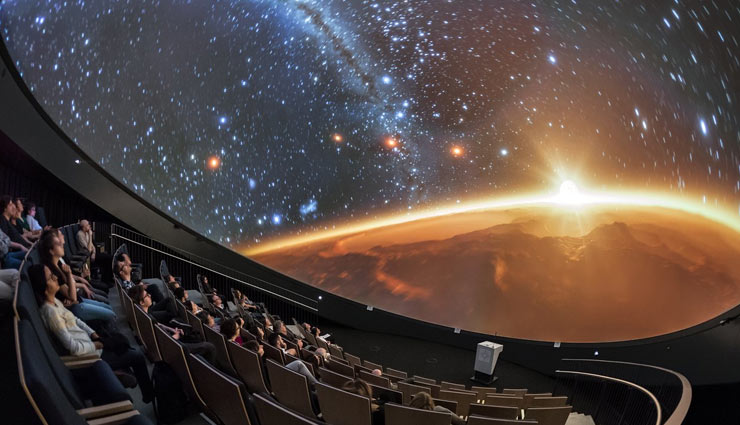 * Birla Planetarium, Chennai

Birla Planetarium is another large planetarium in Chennai and one of the most modern planetarium in India. The planetarium is equipped with 360-degree sky theatre, the first in India and special-effects projector.

* Nehru Planetarium, Mumbai

Nehru Planetarium of Mumbai is a very popular dome shaped theatre that shows information about planets, Located in Worli in Mumbai. Nehru planetarium of New Delhi is the most popular Planetarium in North India for the promotion of astronomy education.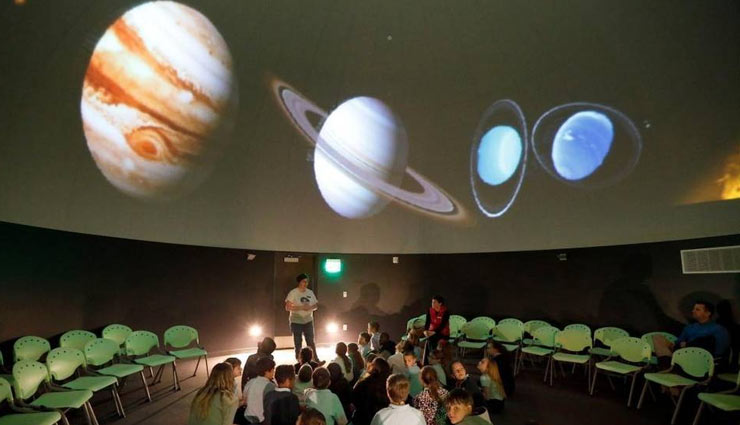 * Ahmedabad Planetarium, Gujarat

Ahmedabad Planetarium in the Gujarat Science City showcase and exhibits different science concepts. Gujarat Science City is one of the must visit place in Ahmedabad that hosts Planet Earth,Hall of Space, energy park and earth-shaped dome.

* Guwahati Planetarium, Assam

Guwahati Planetarium is the only Planetarium in Assam and regularly organises seminars and exhibitions for North East India. The Planetarium in Guwahati has unique hybrid planetarium projection system and one of its kind in the entire northeast region.