5 Most Beautiful Buildings In The World
By: Sandeep Sun, 22 Sept 2019 02:33:08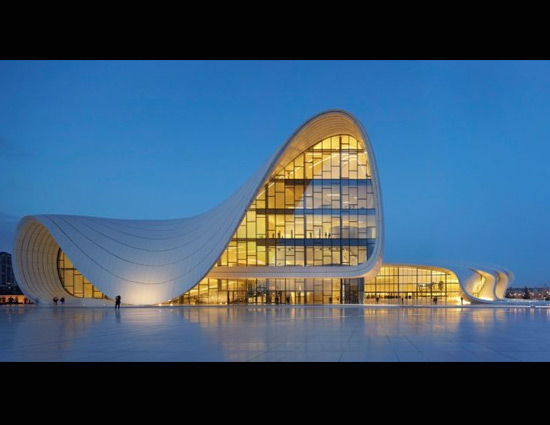 I'm sure you'll agree that architecture is a real art form. This is art that you can interact with; you can walk up to it, touch it and even venture inside it! It's impossible to even imagine doing anything similar with any other type of art.

What's even better is that these days you don't even have to be in the big cities to see the most amazing and spectacular feats of architecture. More and more frequently designers and builders are heading out further and wider, to take awe-inspiring buildings to every corner of the globe – as you're about to find out.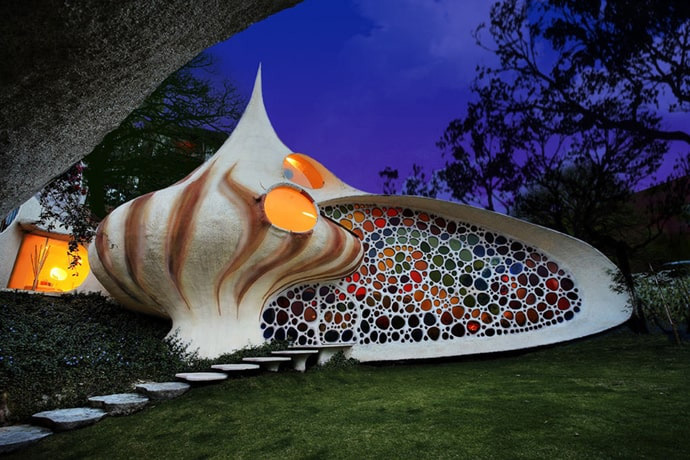 * Nautilus House, Mexico

This truly awesome house is built in the shape of a seashell, curving in a gentle spiral shape. It as built for a family with two children who had become bored of living in conventional housing; they wanted to move into something that was more in-keeping with nature. So it was that Nautilus House was born!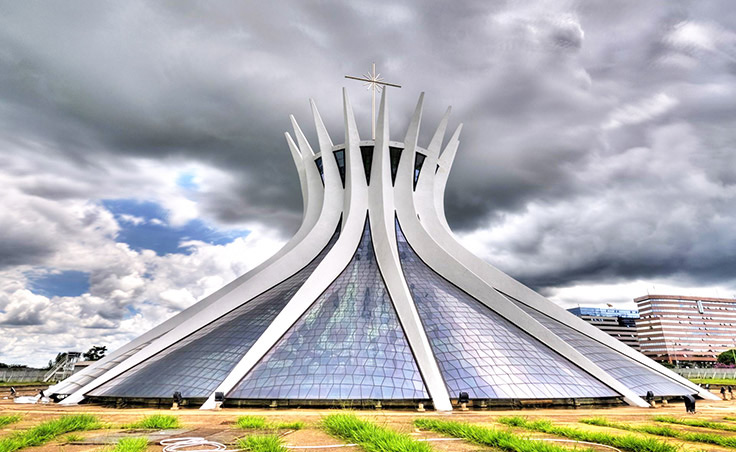 * Cathedral of Brasilia, Brasilia, Brazil

Is it just me, or does the Cathedral of Brasilia look like a rather impressive crown perched in the center of an open square? Whether it does or not, this building is actually designed to appear as though it's opening up to the heavens. The curved, white spikes which make up the structure are interspersed with enormous fiberglass panels, which let natural daylight flood in. Designed by Oscar Niemeyer, this has got to be one of the most amazing, striking buildings that you'll find anywhere in the world.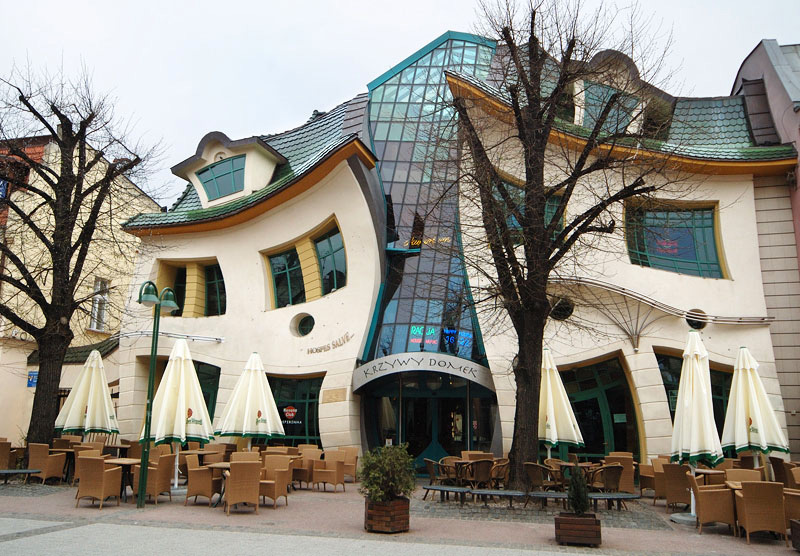 * Krzywy Domek, Sopot, Poland

No, you're not looking into one of those curvy mirrors at a funfair – this building really is shaped as if it's being squeezed in the middle. The inspiration for its design actually came from the illustrations of artist Jan Szancer, which explains its quirky shape and rather cartoon-like design. It might look pretty awesome, but the best aspect of this building is that it's part of a shopping center. Where better place is there for a bit of retail therapy than somewhere that looks like something pulled straight from the pages of a comic book?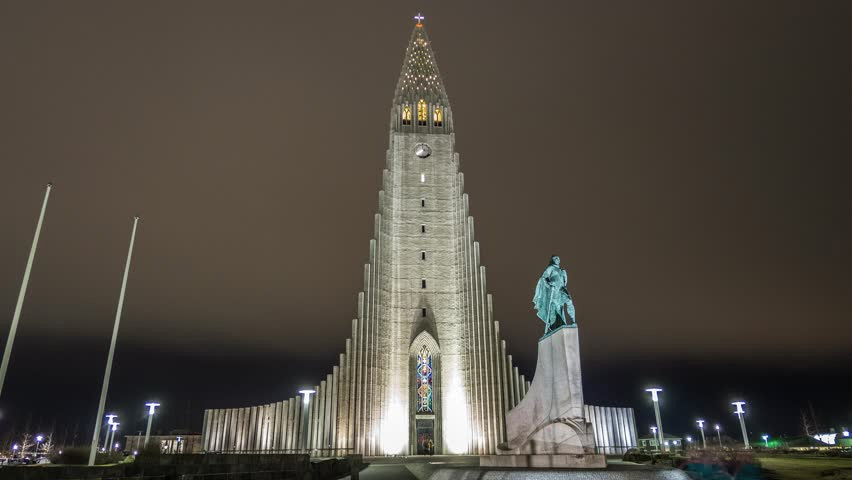 * Church of Hallgrimur, Reykjavik, Iceland

The church of Hallgrimur is an Icelandic church which has become one of the most amazing buildings on the planet. It when you stand looking directly at the front of the tower that its true magnificence really becomes clear. The tower sweeps down on each side in a wide curve, giving it a truly striking silhouette which is meant to emulate the shape of a basalt column. Aside from being a very impressive feature, this is also the tallest building in Iceland. Luckily, they've built an elevator up the tower which can take you right to the top, offering breath-taking views of what is a wonderful country!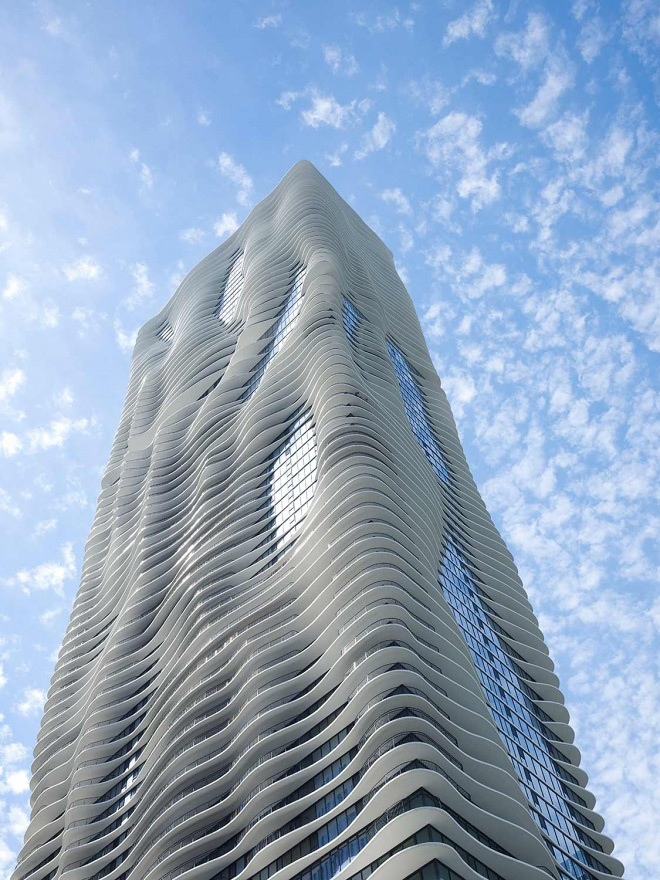 * Aqua Building, Illinois, USA

This has got to be one of the coolest, most impressive apartment blocks in the world. It's not hard to see where it gets its name – balconies of different sizes protrude from the walls, making the glass windows look like huge pools of water. As it happens, apartments aren't the only things contained within this building. It's also home to a hotel, some offices and even retail spaces, so you'll have everything you need under one roof!