5 Most Beautiful Drives Above The Trees
By: Kratika Fri, 25 Feb 2022 7:20:57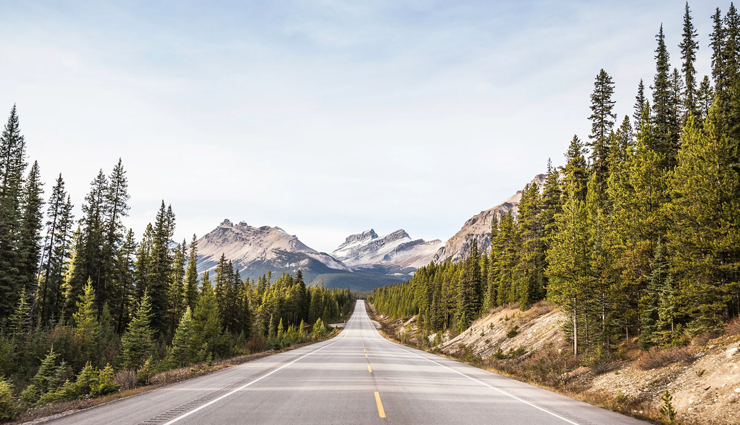 Have you ever had the opportunity to drive above trees? Many highways passing through the forests, but there are only a few who pass above them. The construction of these sections of highways is certainly expensive, but their significance for the environment is very high: noise reduction, protection of animals and trees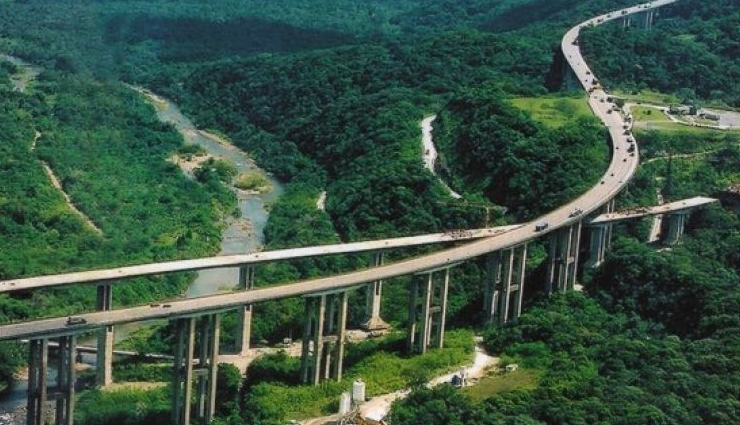 # Rodovia dos Imigrantes Highway Viaducts, Brazil

The Rodovia dos Imigrantes (SP-160) crossing the Serra do Mar in São Paulo State, Brazil. The original highway was built as a single carriageway in 1986, and a second carriageway was added in 2002. Advanced technology allowed for a more modern design and a dramatic reduction in deforestation during construction. The complex terrain the motorway overcomes turned it into a worldwide reference.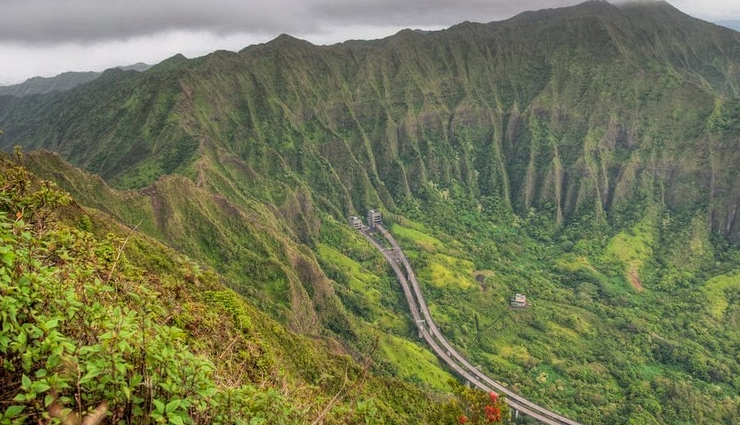 # Interstate H-3 Highway Viaducts, Hawaii, USA

Also known as the "John A. Burns Freeway". This 16-mile (26km) road is a beautiful engineering feat. It cost almost $100-million per mile to build and took 37 years to complete--20 years of that time was taken doing environmental impact studies. But the results are fantastic. This view show the highway coming out of the tunnel on the east side of the Koolau Mountains.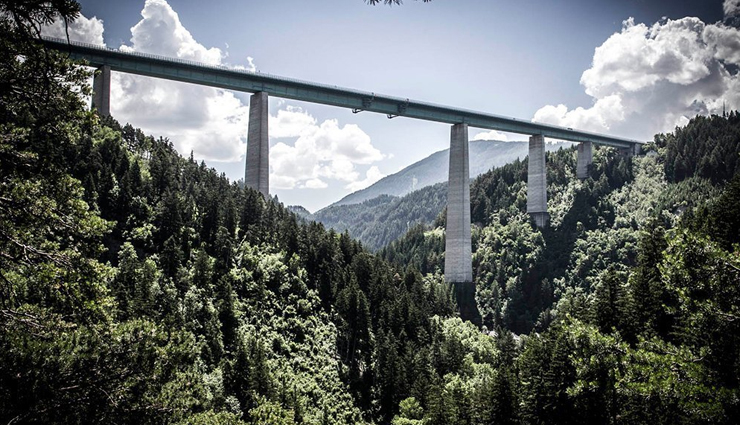 # Europabrücke or Europe's Bridge, Austria

Europabrücke, or Europe's bridge, is a 777-metre (2,549 ft) long bridge spanning the 657-metre (2,156 ft) Wipp valley just south of Innsbruck, Tirol, Austria. The A13 Brenner Autobahn (and European route E45) passes over this bridge, above the Sill River, forming part of the main route from western Austria to Italy via South Tyrol across the Alps.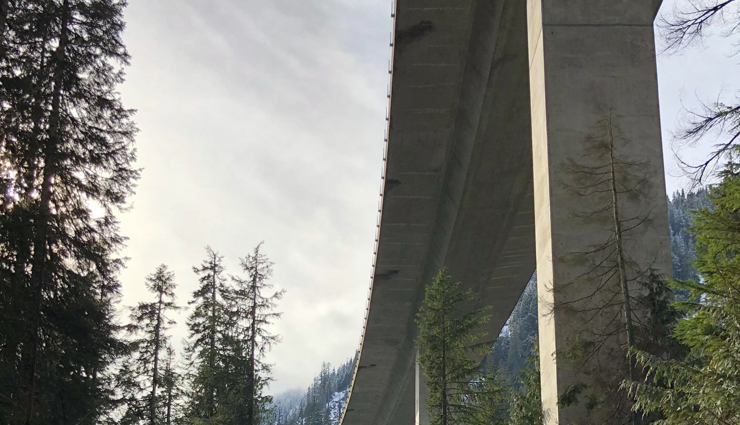 # Denny Creek Viaduct, USA

Denny Creek Viaduct is located in U.S. state of Washington. Denny Creek is the most family-friendly trail in the region. Above this trail crosses the highway I-90, and thanks to its height in relation to the ground, makes minimal noise in the environment.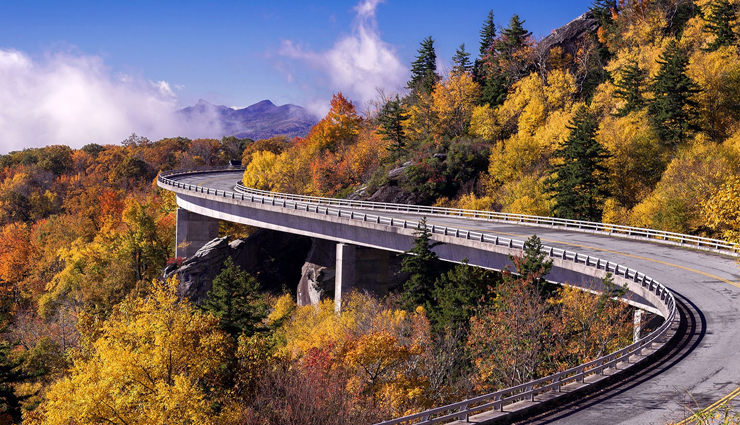 # Linn Cove Viaduct, USA

This 1243-foot (380 m) concrete segmental bridge on the Blue Ridge Parkway snakes around the slopes of Grandfather Mountain in North Carolina. It was completed in 1987 at a cost of $10 million and was the last section of the Blue Ridge Parkway to be finished. It was created to minimized destruction of Grandfather Mountain; rather than going through the mountain, they built this bridge to go around it.