5 Most Beautiful Skywalks In The World
By: Pinki Mon, 26 Aug 2019 12:35:17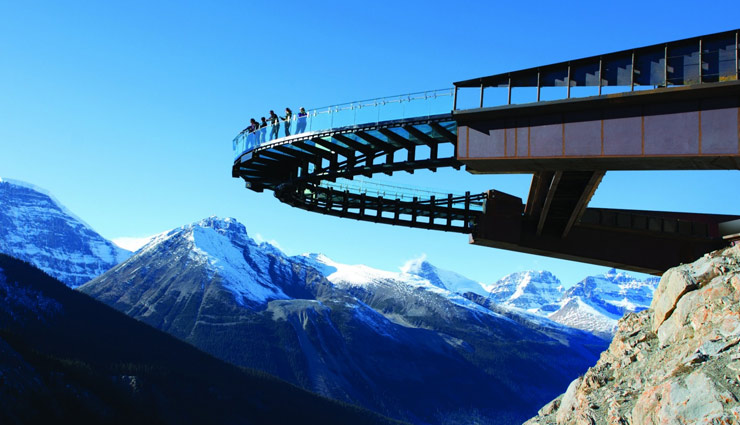 Nature is a gift for us and to watch nature and it's beautiful creations people travel to taste their great wanderlust and everyone wants to travel to their favorite place, explore it and complete their bucket list. Many people have the curiosity to look from the edge of the world and to have that feeling skywalks are made for the convenience of public. The mixture of great heights with wonderful views and a hint of danger is always a thrilling experience to have in a skywalk. So here's a list of awesome skywalks from all around the world, either on top of tall towers, or over-the-edge observation decks out in nature:

* The Grand Canyon Skywalk, Arizona, USA

This skywalk is like no other in the entire world. It is on the side edge of Grand Canyon, Arizona, US. As we all know that Grand Canyon is carved by Colorado River in Arizona with its layered red rocks revealing millions of years of geographical history. This skywalk offers incredible view of the landscape below. The skywalk is shaped like a horseshoe, owned by Hualapai Indian Tribe which was inaugurated on March 28, 2007. And it is set at staggering 4000 feet above Colorado River bed extending 70 feet out over the canyon at Eagle Point – may not be for the faint-hearted, but it certainly offers some of the most chill views in the area.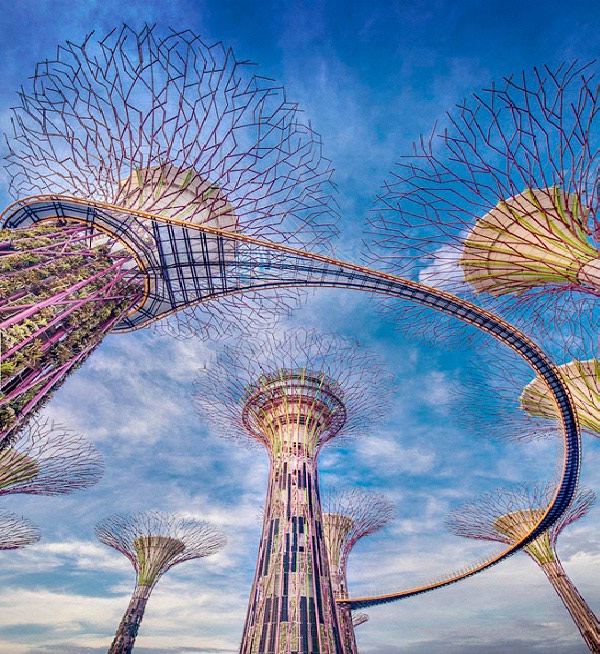 * BridgeClimb, Sydney, Australia

Its a truly amazing experience to watch from the iconic Sydney Habor Bridge as it's not a common pedestrian sidewalk to walk upon. Established in 1998 by Australian Businessman Paul Cave, BridgeClimb allows visitors to explore one of the terrific city structure. Anyone can cover the BridgeClimb in three and a half hour approximately. Visitors ascend around 1,300 steps to get to the mid point of the Sydney Habor Bridge to get the experience which is always worth the steps. The majestic Sydney Opera House can be viewed from the BridgeClimb which will win your heart.

* Iguazu Falls Gangway

Iguazu falls are waterfalls of the Iguazu River on the border of Argentine Province of misiones and the Brazilian state of Parana. Its located in between the borders of Argentina and Brazil which is 1.7 miles wide over a mile wider than Niagara Falls and over 1,000 meters wider than the Africa's Victoria Falls. Some of the most amazing views of Iguazu Falls can be found at the Devil's throat which is considered to be tallest of the waterfalls spread around 1,000 kilometers in length which leads to a balcony directly facing the 80 high meter natural wonder.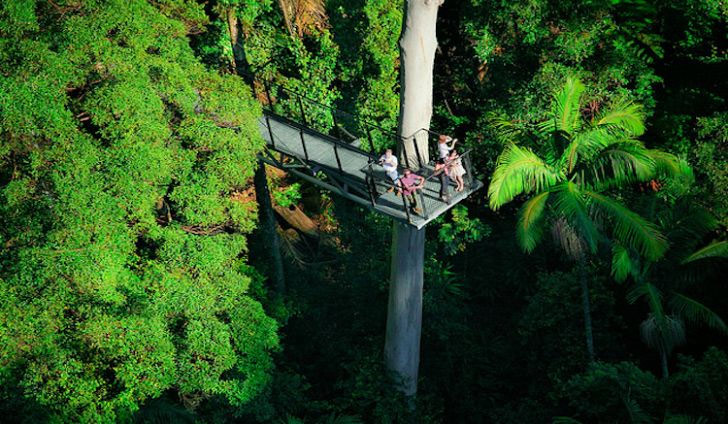 * Tianmen Mountain skywalk, Zhangjiajie, Hunan, China

Tianmen Mountain Cableway is claimed in tourist publications as the "longest passenger cableway of high mountains in the world". One of the most thrilling skywalks of the world is Tianmen Mountain Skywalk which is a glass skywalk across the peak of Tianmen Mountains. Tianmen Mountain is located in Tianmen Mountain National Park in China's Hunan Province in Zhangjiajie. The first skywalk which is known as The Walk of Faith and was opened in November 2011. A new glass skywalk named Coiling Dragon Cliff which was opened in August 2016 with a length of 1.6km at a height of 1,400 meter and the walkway ends is hanging bridge between the mountain peaks.

* Tamborine Rainforest Skywalk, Queensland, Australia

The best thing of this skywalk is tourists can over canopies. And the walk is considered as most exciting and fun activity for all those people who love mother nature. Rainforest located in Mount tamborine in Queensland Australia is an eco adventure in its own way which is a privately owned 30 acres of land. Skywalk having a Eco gallery at one of its end that displays the regional plants and animals of the ecosystem. The 40 meters bridge which is above 30 meter above rainforest which goes through the upper canopy of the rainforest can be covered in hardly in an hour. Tourists go out to experience something new from their hectic lifestyles.