5 Most Luxurious Hotels To Stay In India
By: Kratika Thu, 23 Sept 2021 11:12:22
While an international standard doesn't exist for this rating, however, the benchmark is usually determined on the level of luxury, comfort, and hospitality offered by the hotel. The overall experience should be nothing less than grandiose. The term was coined by a journalist who after attending the opening of Burj Al Arab in Dubai, felt the standards of the hotel were much higher than that of a 5-star.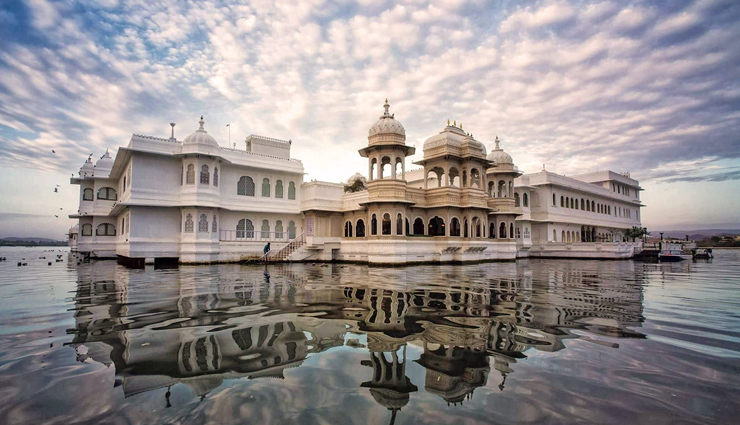 # Taj Lake Palace, Udaipur

Located in the middle of Lake Pichola this luxurious hotel has been voted as the most romantic hotel in India. Hotel Taj Lake Palace has won many prizes for being one of the most prestigious places with incredible architecture and natural beauty in India. The interior decoration of the hotel is amazing which includes Bohemian crystals, ornate glasswork, green lotus leaves, and cusped arches overlooking medieval gardens and hilltop fortresses that will leave you enthralled like no other destination. Palace room starts from 50,500/- per night and there are Grand Presidential Suites available for INR 4, 25,000/- per night.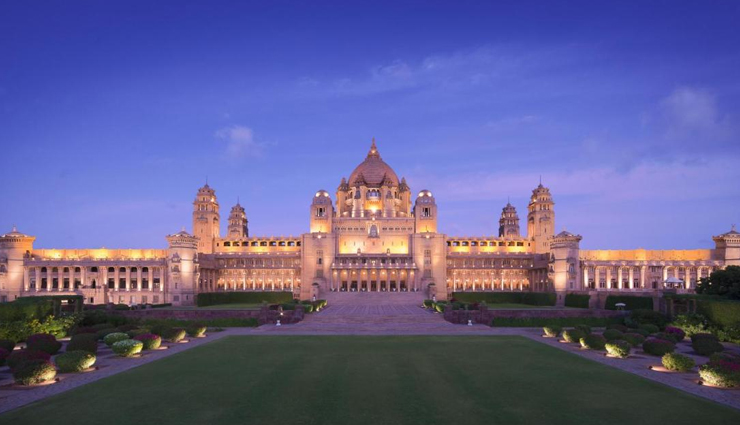 # Umaid Bhawan Palace, Jodhpur

Located in the scenic city of Jodhpur, your stay at this iconic Palace will let you experience unmatched royalty. Residence of the erstwhile royal family of Jodhpur, Umaid Bhawan Palace exhibits utmost royalty and grandeur in its appeal, appearance, hospitality, and so on. Umaid Palace provides an exclusive view of the picturesque Blue City and the daunting Mehrangarh Fort. It is also noted for its Palace Heritage Walks and folk art performances during dinners. Palace room starts from 43,000/- per night and there are Maharaja/Maharani suites available for INR 5, 00,000/- per night.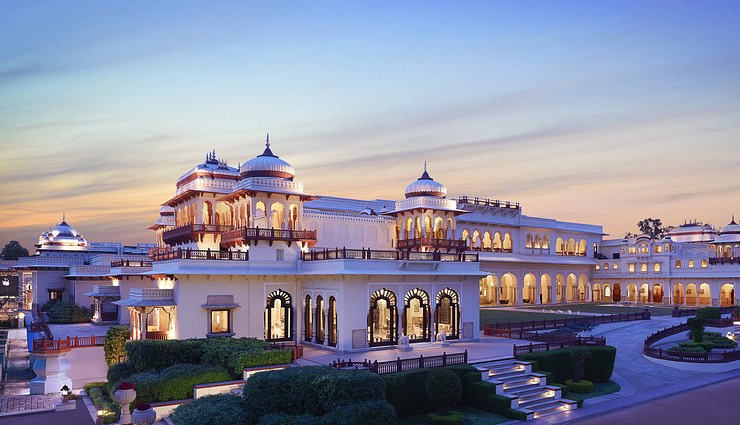 # Rambagh Palace, Jaipur

If you wish to experience the finest traditions of Rajput hospitality, Rambagh Palace in Jaipur is the hotel to be at. Rambagh exudes extravagance with its beautifully crafted marble latticework and elaborate sandstone cupolas. The palace offers 78 luxury rooms and suites, elaborate Mughal gardens, fine dining restaurants, and rejuvenating spas. Guests here swear by the traditional Rajasthani cuisine served at the palaces Indian restaurants. Palace room starts from 43,000/- per night and there are Grand Presidential Suites available for INR 9, 50,000/- per night.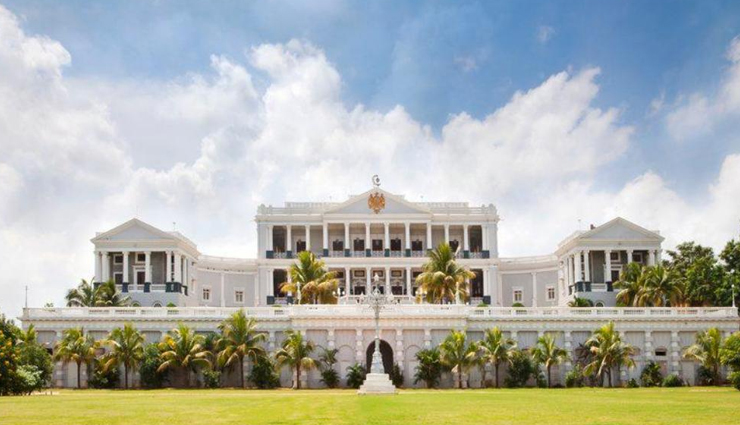 # Taj Falaknuma Palace, Hyderabad

This 7-start luxury is an accommodation gem in the city of Hyderabad. It's a royal hotel that offers 60 beautifully refurbished luxurious guest rooms and suites. The palace is a blend of Italian and Tudor architecture and was the former residence of Nizam of Hyderabad and now it's been leased to the Taj Group Hotels Resorts and Palaces. Designed with large Venetian chandeliers, rare furniture, grand marble staircases, statues, and gurgling fountains this hotel is as luxurious as it can get. Palace room starts from 32,000/- per night and there are Nizam Suites available for INR 6, 00,000/- per night.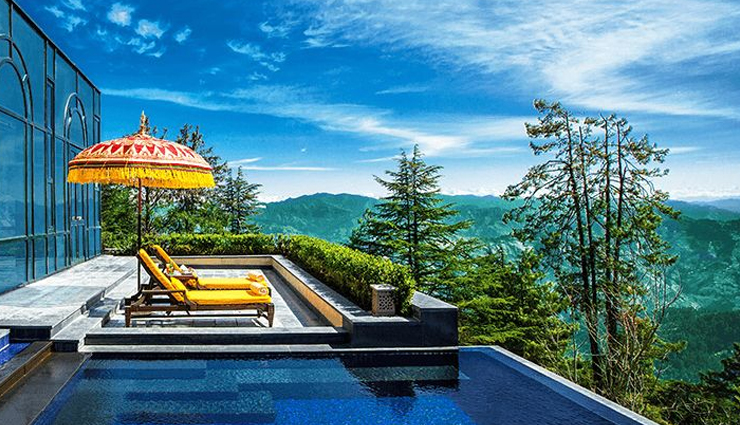 # Wildflower Hall, An Oberoi Resort, Shimla

Former residence of Lord Kitchener, Wildflower offers guests an ambience to enjoy a rejuvenating vacation. This resort has a spacious lounge and provides opulent accommodation to its guests. A snooker and billiards room, dining areas with exotic mountain views, rejuvenating spa experiences will make your vacation here a memorable one. If you wish to relax with a book the Wildflower boasts of a library flaunting a remarkable collection. Deluxe garden view rooms are available for INR 35,000/- and there is Lord Kitchener Suite available at INR 1,20,000/-.