5 Most Popular Buddhist Temples Around The World
By: Pinki Mon, 27 Mar 2023 3:17:57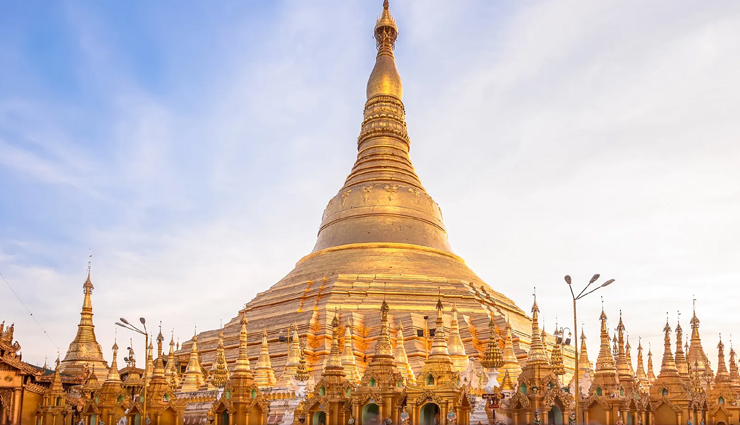 Buddhist temples are religious structures that serve as centers of worship and practice for followers of Buddhism, a major world religion originating in ancient India. These temples are found throughout the world, with the greatest concentrations in Asia, where Buddhism has been practiced for thousands of years.

Buddhist temples come in a variety of sizes and styles, depending on the region and cultural context in which they are located. Some are large and ornate, featuring intricate architectural details and lavish decorations, while others are small and simple, consisting of only a few rooms or even just a single shrine.

Regardless of their size or appearance, Buddhist temples typically serve as places of spiritual refuge and community gathering, where practitioners can come together to meditate, study, and engage in other forms of Buddhist practice. They often contain sacred images, such as statues or paintings of the Buddha and other revered figures, as well as texts and other artifacts considered to be holy or significant in Buddhist tradition.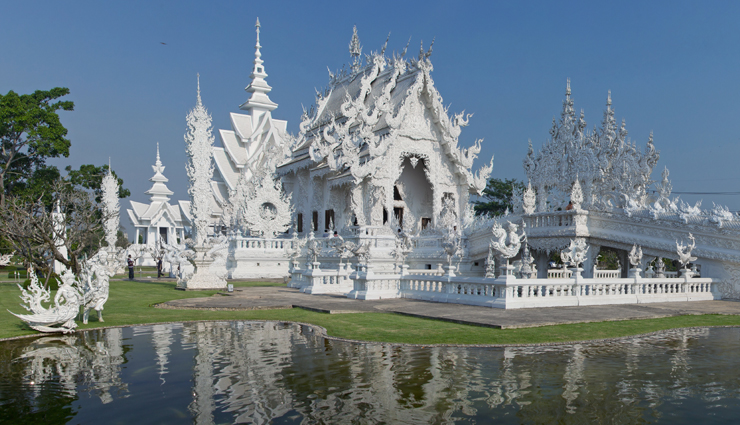 # Wat Rong Khun – Chiang Rai, Thailand

From the minute you set eyes on this temple, you'll be amazed at the precision and detail, as well as wonder why this temple chose to remain all-white, and not include the gilded and ornate colours of other temples. The temple is 'still under construction,' and is expected to be finished in around 90 years, give or take. It is made from white concrete and decorated with thousands of small mirrors.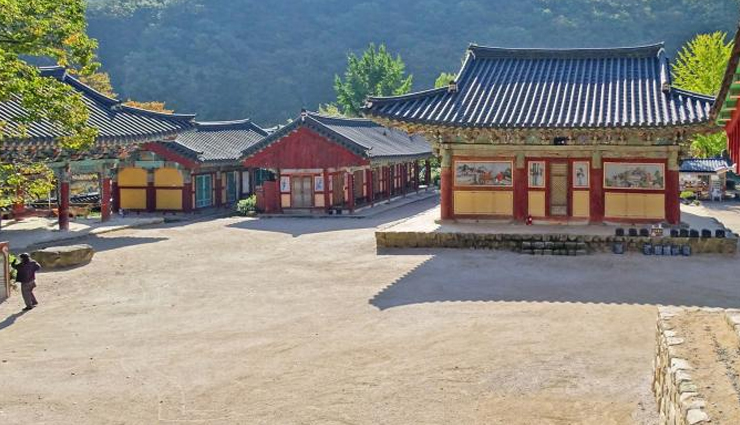 # Oeosa – Cheonghagol Valley, Korea

Best seen in autumn, when the surrounding trees burst into fiery reds, yellows and oranges, the Oeosa temple is situated alongside a man-made dam. Its name comes from a legend in which two brothers studying asceticism tried to revive two dead fish. One fish remained dead while the other miraculously came back to life. Being brothers, they squabbled over who it was who brought the fish back from the dead – thus the Oeosa temple they founded, when translated, means "My Fish." Within the temple is the Dongjong bell, which is a sacred treasure.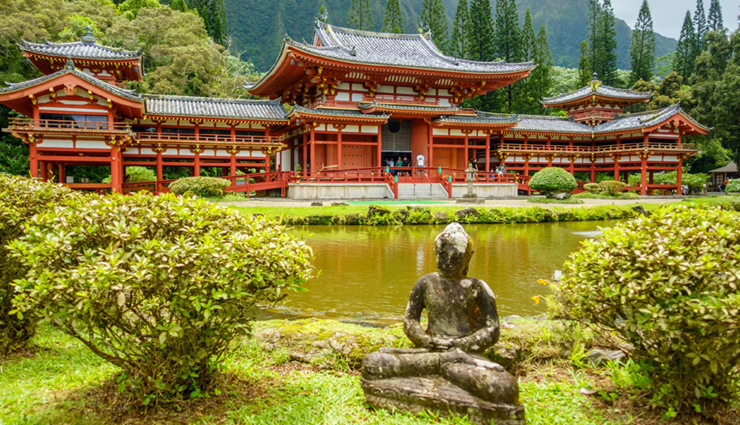 # Byodo-In – Oahu, Hawaii

Situated within the cliff-lined Valley of Temples, in Oahu, is a replica of the 900 year old Byodo-In, which is located in Uji, Japan. Within these sculpted gardens and koi ponds is the temple that houses a 9-foot Lotus Buddha, which is the largest to have been carved in over 900 years. It is adorned with lacquer and gold, and wears the mysterious, peaceful smile all Buddha's do. The Meditation House behind the temple is a sanctuary for those who seek some solitude, and when struck, the 3-ton brass Peace Bell emits a deep tenor sound.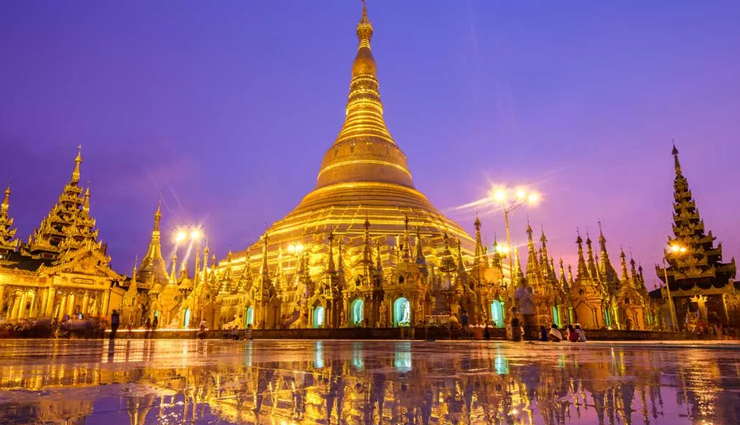 # Shwedagon Pagoda – Myanmar

Though most temples have ornate gildings and décor, this temple outshines them all, and will conjure up images of the fabled cities of gold of South America – as it is quite literally covered by gold. A tradition was started in the 15th century by the queen of the Mons, which still continues today. The queen was so impressed with the sight of it; she donated her total body weight in gold to the temple. As if that wasn't enough wealth on its own, many marvels that the tallest spier has 5,000 diamonds and 2,000 rubies embedded within it, and a 76 carat diamond is at the very tip.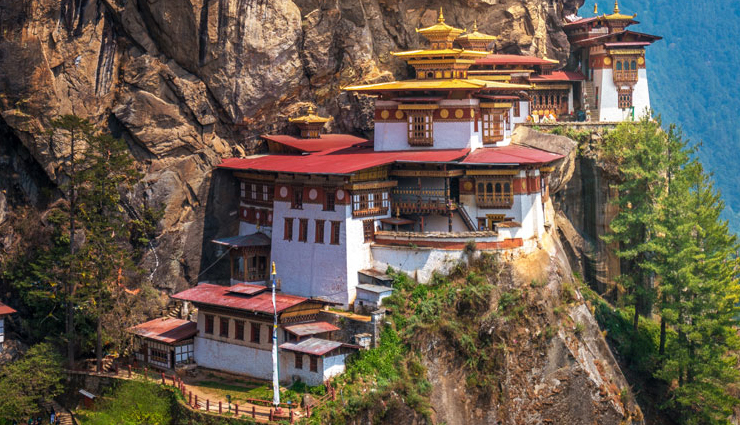 # Taktsang Palphug Monastery – Paro Valley, Bhutan

Known as "Tigers Nest," this monastery was founded around a cliffside cave that Padmasambhava was said to have mediated in, during the 8th century. Padmasambhava is credited with bringing Buddhism to Bhutan and is considered to be the guardian spirit here, and legends about his arrival mention that he arrived on the back of a flying tigress. Visitors will need to traverse the steep pathways that wind up to the monastery, and can then enjoy a meditation session. At 4:00 AM every day a prayer wheel is turned by an elderly monk and the sounds echo down into the valley.