5 Most Romantic Honeymoon Destinations In India
By: Pinki Tue, 07 Apr 2020 11:40:59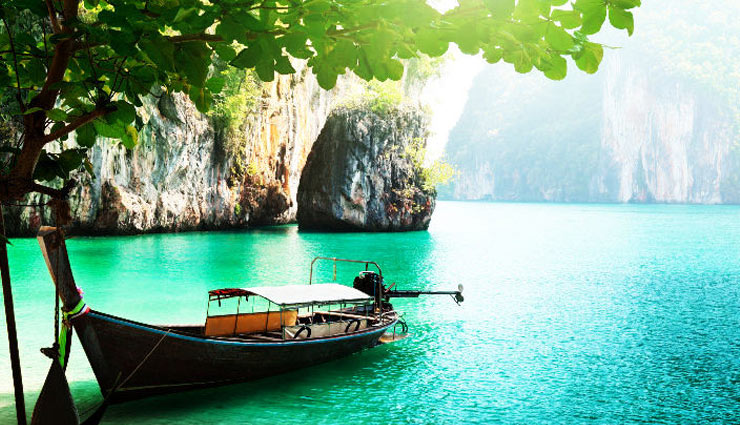 Marriage is a very special occasion for any individual. To start off your married life on an excellent note, it is imperative that you choose only the perfect location for your honeymoon. If you're one of the couples who is still stuck in the dilemma of looking for a destination that both of you agree on, then look no more because India is the land of diversity. It offers you everything from adventure, relaxation and enjoyment, all in one country. Also, don't forget that the international symbol of love, Taj Mahal, is also in India.

So let's get on with the top 5 honeymoon destinations of India.

* Kumarakom, Kerala

Marriage is a hectic time and honeymoon is like a relaxation period after all that celebration. It is also a time to strengthen your bond and acknowledge this new phase of your life.Kumarakom is the perfect place to do this. Any honeymoon package in India will foremost include Kerala. The calmness and beauty that you get here are unlike anywhere else. Book a houseboat for a day or two in the beautiful backwaters of Kumarakom and spend some quality time with each other. Kerala is the Venice of India.You can also get Ayurvedic spa treatments here because the state is famous for that. Consider this to be a much-needed post marriage pampering session for you both. After spending time in the houseboat, you can also visit the nearby towns. There are some delicious local cuisines that you must try here.Kerala also has lovely beaches where you can perhaps arrange your candlelight dinner and maybe walk along the beachside while holding hands. Sounds good? Then, Kumarakom is the location for you.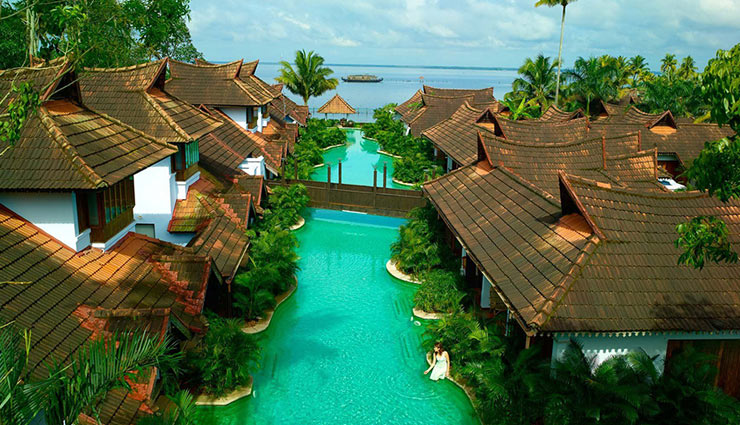 * Goa

Goa needs no introduction. It is the land of beaches, old Portuguese churches and fabulous parties. It is the dream destination for couples who would like to spend their honeymoon having a little fun rather than spending it in quiet, away from all the noise. Its vibe is contagious.Goa is the party capital of India and a hub for foreign tourists. Its nightlife is incredible. You cannot have one dull moment with your partner here. But the best thing about Goa is that it offers you everything in one place.If you love endless fun and parties with a bunch of people around all the time, North Goa is the place for you. But if you want to spend your honeymoon in tranquillity with your better half, then South Goa is the place for you.Both these cities have lovely beaches and resorts. There are lots and lots to see. There are many flea markets in Goa where you can buy bohemian clothes at incredibly cheap rates. So your shopping checklist will also be done. All in all, Goa is the ideal honeymoon destination.

* Pondicherry

It is such an unusual destination for a honeymoon that people often forget to mention it.It is a district in Tamil Nadu and the largest union territory of India. It was a French settlement until 1954, but even after independence, it does seem that Pondicherry can never get over its French history. It is still called the France of India. So much so, that some people still converse in French here. The entire district has a striking resemblance to France.Relish your time by walking in the narrow lanes of the city with old French buildings surrounding you. You can spend your time in the large French quarters. The elegance and grace that France is known for are still intact here. The city also has many beaches with restaurants dotting at its sides. Have a romantic dinner there.Also, don't forget to visit the Aurobindo Ashram and Matrimandir in Pondicherry. This city is the honeymoon location for the absolute romantics at heart.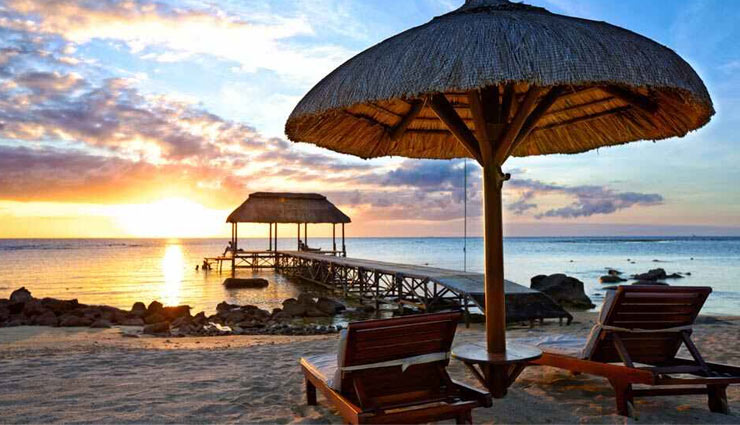 * Andaman & Nicobar Islands

If you want to have a fairy-tale honeymoon on an island away from the Indian landmass, waking up to the sound of the waves of the sea, inhaling clean air and surrounded by dense forests, then look no more because Andaman and Nicobar Islands are the place for you.There are many resorts and lovely cottages offering a comfortable stay for the visitors. You can have your meals on the sea-side while admiring nature in all its glory. Also, there is a vibrant marine life on the coastal belt of the islands. As such, you can do scuba diving here. Professional instructors are always available to teach you how to dive. Watch the spectacular coral reefs and have the experience of a lifetime.

* Manali, Himachal Pradesh

Manali is a valley located in the northern part of Himachal Pradesh. It is set on the Beas river and is full of natural magnificence. It is the hub of honeymoon couples and foreign tourists.Manali is probably more visited than Shimla simply because it's landscape makes you spellbound. It has a charm to it that will linger with you forever. One of the most visited places in Manali is Rohtang Pass which is a high mountain pass connecting two valleys. It is covered with snow throughout the year and thus, becomes the ideal place to visit in summer.Besides this, Manali is famous for water sports like rafting, trekking, paragliding and zorbing. The city is also famous for its temples. A famous temple in Manali is the Hadimba Temple which was supposedly built in the early 14th century. Lately, there has also been news that you can now rent and stay in an igloo in Manali.