5 Most Safe Cities To Visit In USA
By: Kratika Mon, 06 June 2022 2:24:41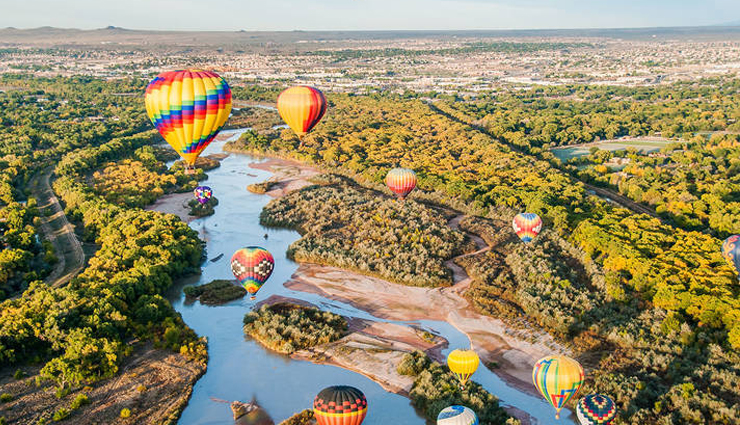 Despite what certain mainstream media outlets might lead one to believe, America is not going to hell in a hand basket. Pockets of radical protestors-turned-rioters and would-be vigilantes do not speak for the less vocal, more peaceful majority.

Recently we explored America's ten most dangerous cities. And while it's undeniable that the US has its share of urban blight and violence, it's worth noting that, overall, violent crime in America has been on a downward trajectory for three decades. With that in mind, it's time the cities with more nationally representative safety records had their say.

As with the dangerous cities compilation, this list is based on rates of violent crime (which includes murder, rape, robbery, and aggravated assault) per the Federal Bureau of Investigation's most recent comprehensive figures from 2018. Only cities with at least 200,000 residents were considered for inclusion on this list.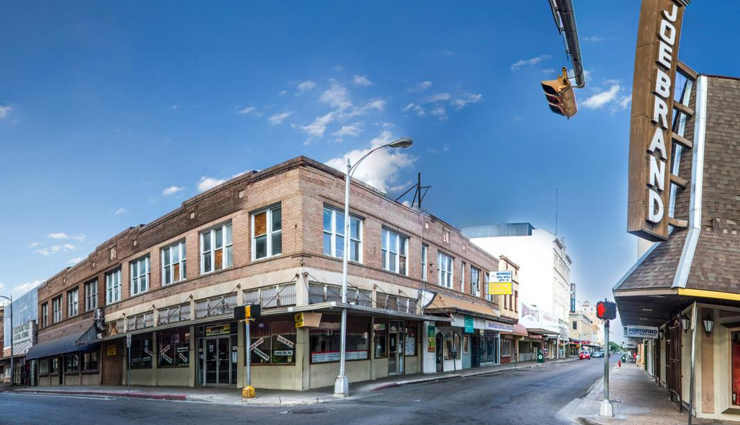 # Laredo, Texas

The predominantly Latino city of Laredo ranks as both one of America's least racially diversified cities and one of its safest. Its violent crime rate of 377 incidents per 100,000 residents is 11% below the national average and 18% lower than the state of Texas. Hugging the Mexican border directly across the Rio Grande from Nuevo Laredo, Mexico, Laredo flies in the face of what too many Americans think of major cities. Laredo had just 10 homicides in 2018.

Though by no means affluent – its median household income of $39,400 is a full $14,000 lower than the national average – Laredo has a thriving restaurant scene highlighted, of course, by unsurprisingly authentic Mexican cuisine. Texas A&M International University calls Laredo home and, despite being just the tenth largest city in Texas, the city has its own philharmonic orchestra and a popular semiprofessional soccer team.

No less than two dozen Catholic churches all offer mass en español and, each winter, the city hosts a nationally renowned birdwatching festival as well as an annual Mardi Gras–like celebration for George Washington's birthday, featuring colonial costumes, pageants, balls and parades. Muy bueno… y muy segura.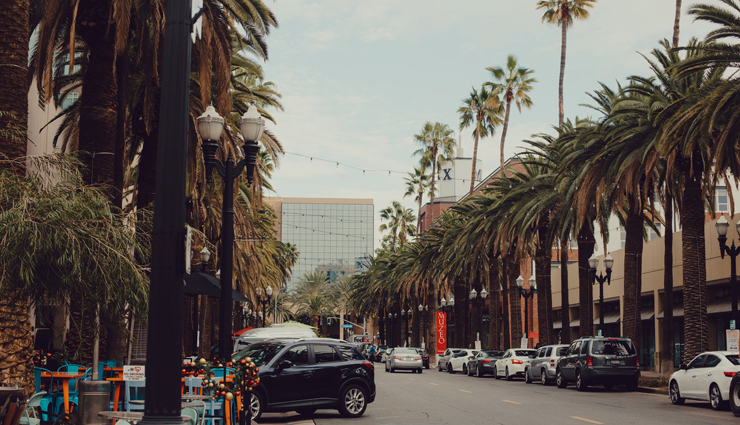 # Anaheim, California

Despite the widely held, completely understandable urge to exterminate Mickey Mouse, Anaheim, California – home to the original Disneyland theme park – squeaks past Laredo for the #9 spot. In 2018, the city saw just seven murders, less than half the national average of five per 100,000 people.

Anaheim is a wealthy place, with a median household income approaching $60,000. Few major cities have median incomes surpassing the national average, since most high earners move to suburbs. However, California's population is so massive – at 39.5 million residents, a full 12% of the US populace calls the Golden State home – that Anaheim, just ten miles southeast of Los Angeles, is essentially a suburb on steroids. It is both dense and affluent enough to host two professional sports teams, baseball's Angels and hockey's Mighty Ducks.

Still, Anaheim's gravitational pull is centered squarely in Disneyland, which brings the city tourists, major business conventions and hospitality dollars that fuel its economy. Factoring in not only its 28,000 employees but the thousands of surrounding jobs it help create, Disneyland generates an estimated $5.7 billion for Southern California each year.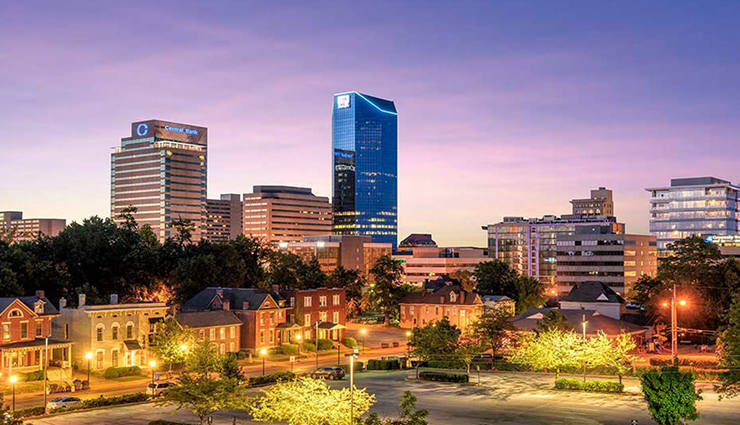 # Lexington, Kentucky

estled in the center of the state that brings us bourbon whiskey and bluegrass music, Lexington, Kentucky receives high marks for public schools and safety, and is often included on "best metro areas to live" lists.

Though Kentucky's signature annual event, horseracing's Kentucky Derby, is held 80 miles to the west in Louisville – the state's largest city – Lexington's star attractions include Kentucky Horse Park,[10] a working horse farm, international equestrian competition venue and living museum. It is also home to the University of Kentucky, one of the more well-regarded major public colleges in the US.

Still, Lexington's inclusion on this list comes with eyebrow-raising scrutiny: the reason it made the cut is that, in 2018, just 295 assaults were reported.[11] That works out to 91 assaults per 100,000 residents; considering the national average of 247 assaults per 100,000 people, this figure is likely too good to be true. Further, assaults are by far the most common violent crime committed in America; robbery, at 86 incidents per 100,000, is a distant second. If Lexington's 2018 assault statistic is accurate, that means it inexplicably had less assaults than robberies (422), and nearly as many rapes (243) as assaults.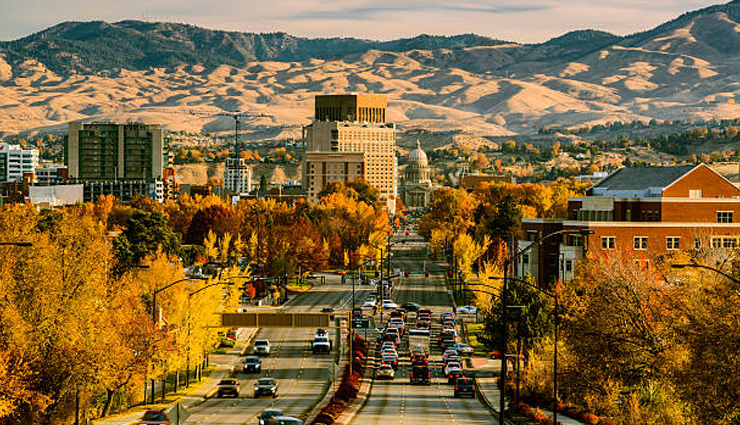 # Boise, Idaho

Idaho's largest city and capital is the first on this list with a violent crime rate under 200 per 100,000 residents: at 277 per 100,000, Boise's stats are 27% lower than the national average. In 2018, the city reported just one murder.

In addition to its safety record, Boise's relatively affordable home prices and well-rated public school system helped is rank #17 in U.S. News & World Report's list of best metro areas to live in the nation. Though borrowed from its earliest settlers – who, upon surveying the surrounding Treasure Valley region, were impressed by its vast forestland – Boise's nickname, the City of Trees, is today bolstered by one of the most picturesque botanical gardens in the country.

Ironically, one of Boise's few problems derives from its own attractiveness: the city's high quality of life has led to an influx of newcomers in what many are calling the city's looming "Californiacation"– a term used when increased demand begins to drive up home prices, increase traffic and, through sheer classroom sizes, decrease the overall quality of public schools. It is projected that the Boise metro area, which currently has about 700,000 residents, will swell to nearly 800,000 by 2025 – an anticipated population growth of 15% in just half a decade.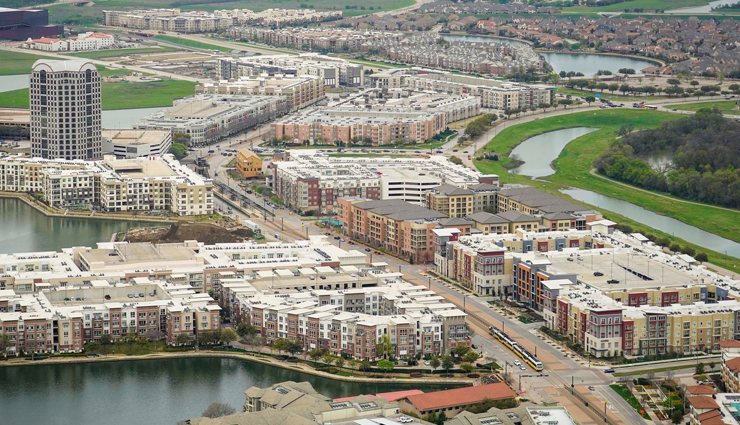 # Irving, Texas

Adjacent to a major city in the nation's second most populous state, Irving, Texas has an advantage similar to the one enjoyed by Anaheim, California: it is essentially a sprawling suburb of Dallas, much of which – like Disneyland in Anaheim – are planned communities with the benefit of foresight. It's easier to make the safe cities list when your area's urban blight are in the larger, older metropolis just outside town limits – one whose violent crime rate is double the national average.

Still, credit where credit is due: Irving is a very attractive city with a sterling safety record. Its violent crime rate of 209 incidents per 100,000 residents is 45% lower than the national average, and basically half of Texas' statistics. Irving also benefits from a strong regional economy; the entirety of its metro area (Dallas-Fort Worth) had a pre-pandemic unemployment rate under 3%, one reason Irving has been called one of the best cities to relocate for career purposes.