5 Most Visited Hindu Temples Of India
By: Pinki Sun, 28 Feb 2021 12:54 PM
There are about 900 million Hindus in the world and most of them are found in India. There are thousands of Hindu temples in this country and each one is famous for its own specialties. There is a wide variety of temples like temple built out of one rock, temple built with gold leaves, temple with hanging pillar and so on. This article talks about top five Hindu temples in the country.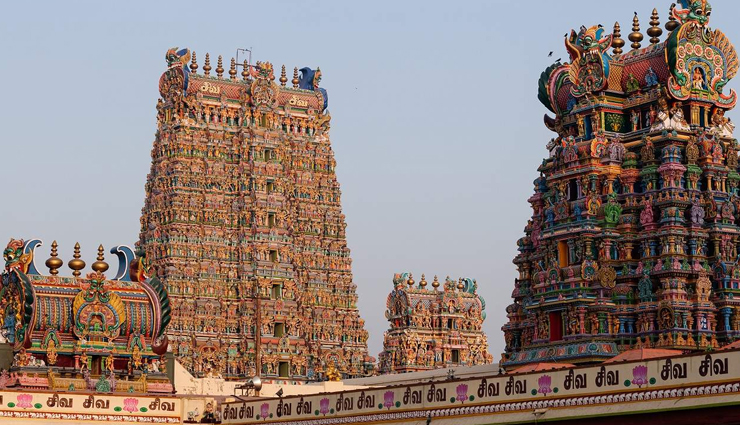 # Meenakshi Amman Temple

Meenakshi Amman Temple is dedicated to Goddess Meenakshi Amman and Sundareswar (a form of Lord Shiva and Lord Parvathi). There is no specific detail about when this temple was built. Descriptions of this temple is found in literature that was written in 7th century and thus, it is believed that it was built before that period. The present structure was built in 17th century as a remodeling due to damage by invaders. This temple has 14 towers and 2 golden gopuras. This temple has a hall of thousand pillars. Every year, millions of people visit this temple. During an annual celebration that takes place in April and May, more than a million people would be visiting this temple to witness the celebration. Other important specialties are the temple tank, sculptures on the ceiling, unique rituals and others.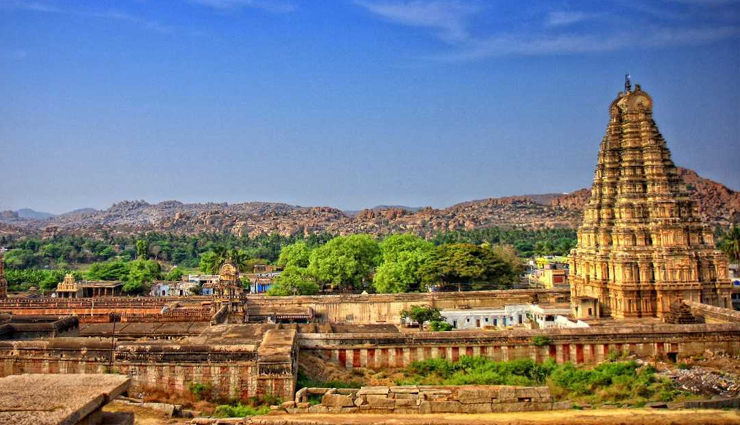 # Virupaksha Temple

Virupaksha Temple is the oldest Hindu temple that is still functioning from the day of inauguration. It was built in 7th century. It is not just a simple temple. It is a complex of many temples and most of them were built during Vijayaraja dynasty. This temple is located in Hampi which is 350 km away from Bangalore, Karnataka. It is a world heritage site.

This temple has pillared halls, gateway and courtyard. The gateway is a very majestic one which stands, 500 metre tall. A small channel is built through the temple through which River Tungbhadra flows through the temple. During the celestial betrothal festival in December and chariot festival in February, this Hindu temple would be at its prime beauty and you can find a lot of people here.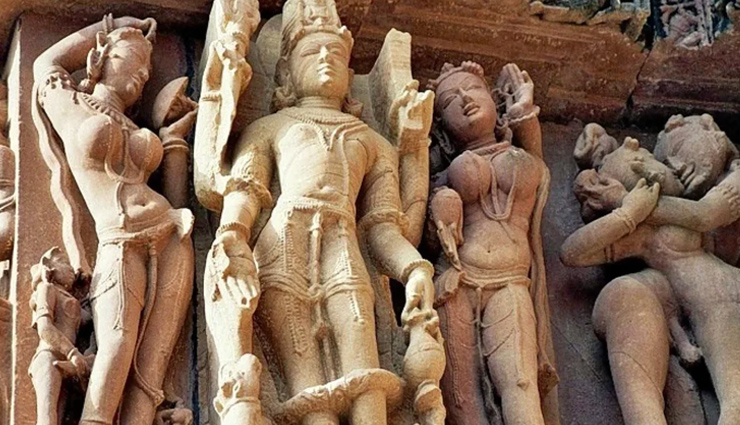 # Khajuraho Group of Temples

Khajuraho group of temples is a world heritage site and the only temple in India with erotic sculptures. These temples were built in 9th and 10th century. A few temples in this complex are dedicated to Jainism. This complex is also famous for temples for Brahma, creator of world. These temples are located about 175 km away from Jhansi, Madhya Pradesh, India. It is said that there were 85 temples in this complex and only 12 are remaining standing today. A lot of people visit here for its collection of extraordinary sculptures. Damaged sculptures are collected and showcased in a museum, nearby. The most famous attraction in Khajuraho Dance Festival that is celebrated in February.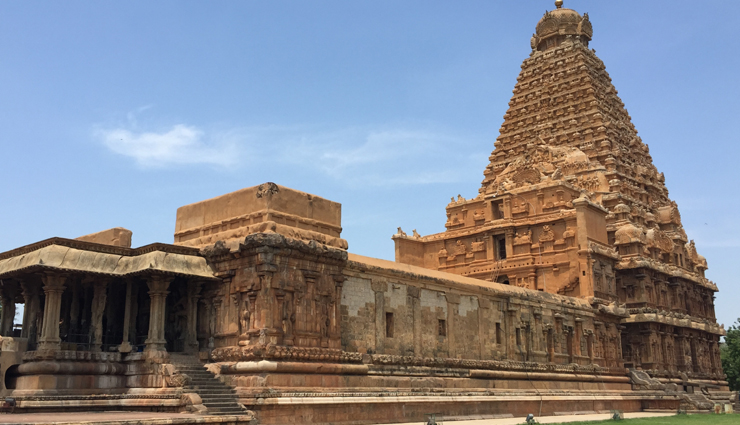 # Brihadeeswarar Temple

Brihadeeswarar Temple is located in Thanjavur, Tamil Nadu. This shrine is dedicated to Lord Shiva and Parvathi. It was built in 10th century and is the first temple in India to be built completely with granite. It is one of the world heritage sites and is also called as the Great Living Chola Temple. This is world's tallest temple tower of 216 ft height. The apex of this temple is a single rock that weighs 80 ton. This is an important tourist destination in South India. The temple car festival is an important event in this temple.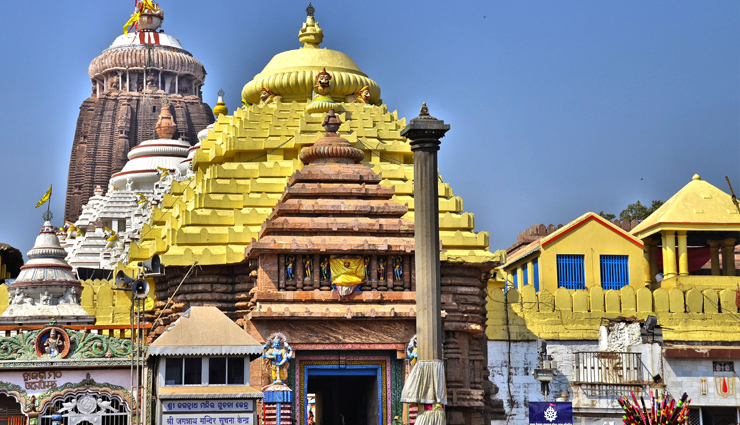 # Puri Jagannath Temple

Puri Jagannath Temple is a very famous temple located in Puri, Odisha. It is about 60 km away from Bhubaneswar. This is an important destination for Hindu pilgrimages. The main deity is made of wood and is replaced at intervals. This temple was built in 12th century. It is said that this temple was built on the place of ruins of an ancient temple. This temple has 21 shrines in it. The chariot wheel in this temple is an important element. A lot of people visit here during the car festival. It is one of the few temples which should be visited by Hindus at least once in his lifetime. It is a heritage site and is completely made of granite stone.
Tags :