5 Mouth-watering North East Dishes Worth Travel For
By: Pinki Fri, 27 Oct 2017 1:21:21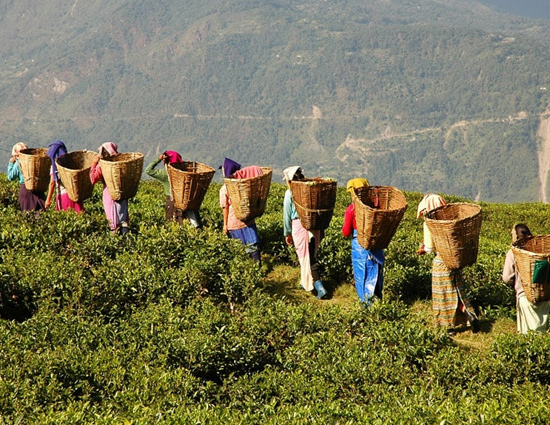 All that's fresh and zesty, flavors and fragrances from local herbs and your favorite bits borrowed from Chinese and Tibetan cuisines is what makes the food of the North-East stand-out from all that's cooking around it. Even the most elaborate of delicacies are prepared with mildest spices and simpler cooking styles, and most often with the freshest catch from your own pond along with sips of local brews. These are also the most organic and the healthiest that the Indian platter offers, with minimal oil and seasonal ingredients.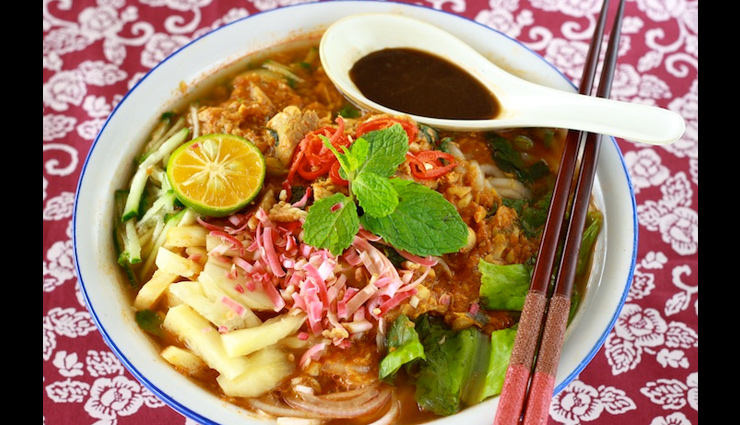 # Assam Laksa

If you love noodles and soup then here is something very special for you -The king of noodle soups – Assam laksa! Assam laksa is a fish based noodle soup which is spicy, sour, aromatic and full of flavors. The soup blends well with the spicy gravy and noodles to set your mouth watering.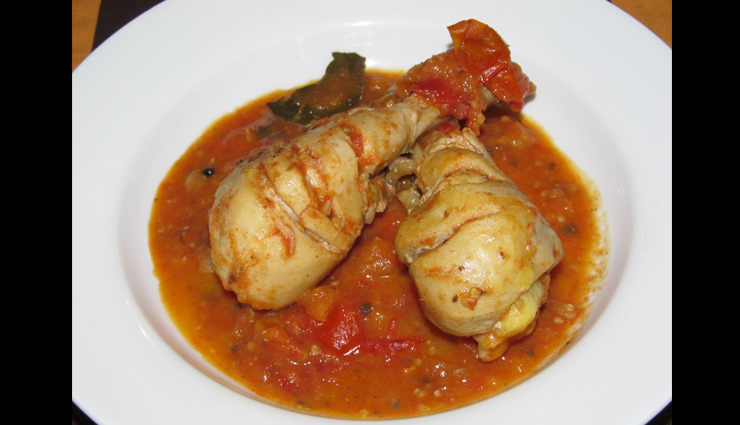 # Tenga

Fish and rice are indispensable part of a proper meal in Assam and the mouth-watering, aromatic dishes prepared with fishes can heighten your delight. Tenga (sour fish), one of the most popular dishes of Assam which is generally prepared with tomatoes and/or sour palak, is loved for it's unique flavor and aroma.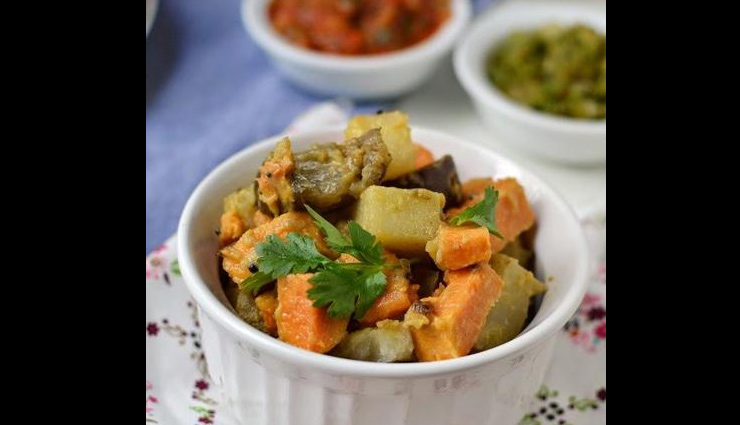 # Paanch Phoron Tarkari

While non-vegetarian dishes are very prominent in north-east, vegetarians need not worry. Here is a startling dish made with vegetables for you. Cooked in spicy gravy seasoned with special five spices Paanch Phoron Tarkari is truly a healthy and nutritious dish, every ingredient used in the dish adds to it's richness, flavor and color. You can have it with rice or chapati.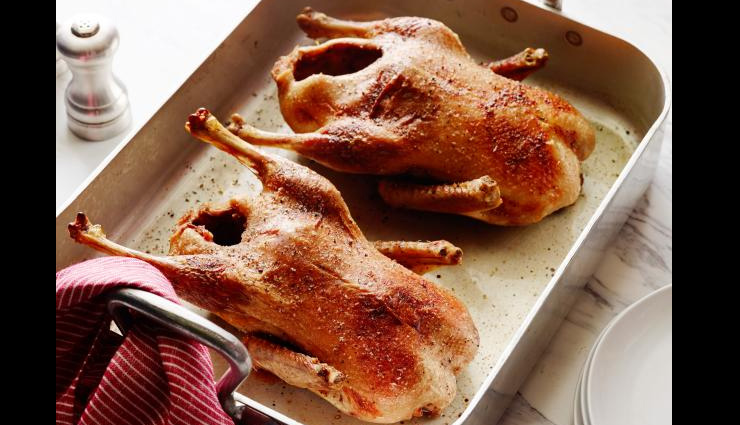 # Roasted Duck

Roasted duck, locally known as Poora haah, is another delicious dish from the hills of North-east for non-vegetarians. The duck as whole is roasted and you can have it either with rice or roasted potatoes to satiate your appetite.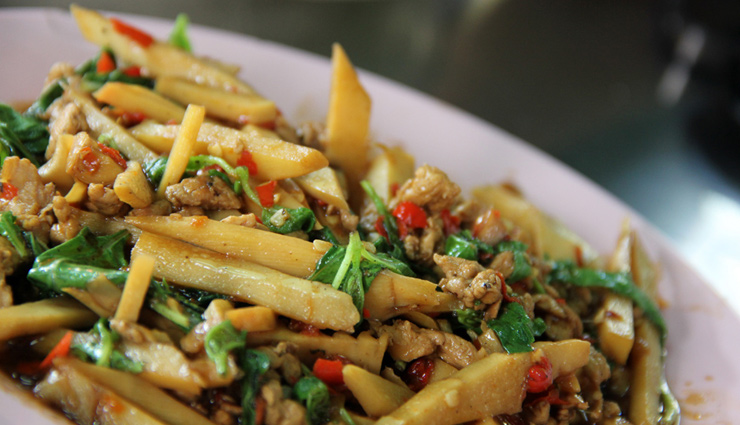 # Bamboo Shoot Fry

If you are nutrition conscious then this crispy delicious dish is a must for you as bamboo shoots are low in fats and cholesterol contents and very high in potassium, carbohydrates and dietary fiber which is beneficial in various types of stomach disorders. Irresistibly tasty and crispy, this dish is often served as a starter and the best part is that you don't have to compromise on taste.