5 Must Visit Places In Sandakphu
By: Neha Thu, 26 Jan 2023 6:05:52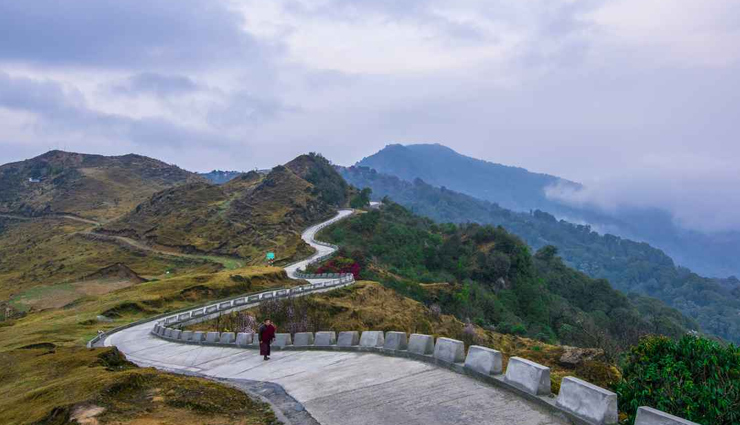 Sandakphu is famous for the awe-inspiring mountains and its lush greenery of the surrounding alpine forests. The vegetation of the area is so vibrantly green that you will feel rejuvenated while staying there. Most of the trees found at Sandakphu are from the alpine family. Some of them include birch, fir, pine, and others. However, the region is notoriously known for poisonous plants as well. While exploring the surroundings of the site, you must stay cautious.

One of the main attractions of Sandakphu is its trekking route. You will fall in love with this site while reaching there by taking the scenic pathways. While hiking, you will encounter so many varieties of rare flower and plant species that you will be bewildered. Some of the most beautiful orchids that can be seen on the trekking route to Sandakphu are rhododendrons, magnolias, wildflowers, primulas, and others. Did you know that Sandakphu alone is home to more than 600 varieties of orchids? Even though the trek can be pretty tiring, but the orchids and the surrounding breathtakingly beautiful views will make you forget your exhilaration.

Even though some people love to hike to Sandakphu from New Jalpaiguri, others start their trekking expedition from Manebhanjan. If you start your journey from New Jalpaiguri, it will take you around six days to reach Sandakphu. Whereas, if you start your trip from Manebhanjan, it will take you around 12 hours to get there. Sandakphu is even more beautiful due to the ever-flowing river Teesta. While trekking there, this river will not leave your side.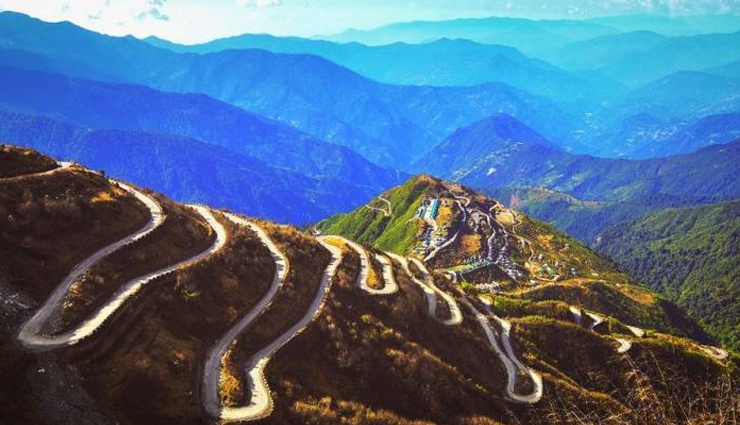 # Tumling

Even though Tumling is a tiny village located in Nepal, it is one of the most popular places where people spend the nights exploring Sandakphu. There are many homestays located in Tumling that are owned by the local Nepali Sherpas. The accommodation provided over there will please you a lot. This hamlet is situated pretty close to the checkpoint of Sandakphu and Singalila National Park. Not only is this site famous for all the homestays located over there, but it is also renowned for the spectacular views it offers. When you trek towards Tumling, you will notice a wide variety of vibrant floras. It will always be an excellent idea for you to explore some parts of Nepal as well while exploring Tumling.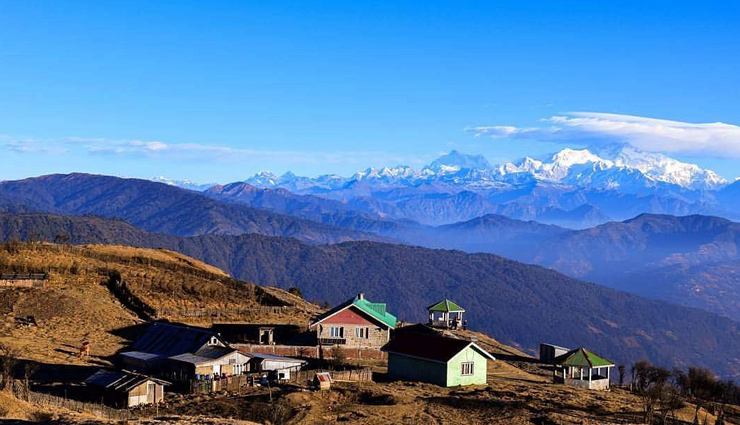 # Tonglu

Located between the trekking route from Manebhanjan and Sandakphu, Tonglu is one of the most beautiful places in West Bengal. There are some homestays in Tonglu where you could spend a night or two to enjoy the surrounding beauty. As Tonglu is one of the many majestic peaks of the Singalila Range, this spot's altitude is around 10,000 feet. You will find the climate over there quite cold. When you enter the premises of Tonglu, you will witness a large number of Rhododendrons during the summer season. If you go there in the winter season, you will find the atmosphere to be freezing.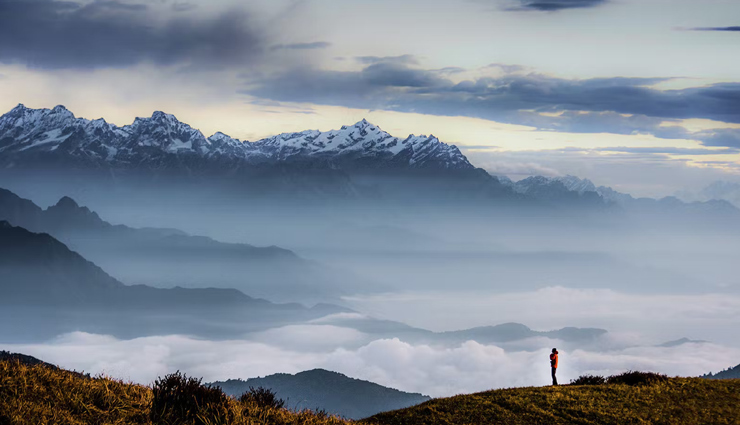 # Phalut

After reaching Sandakphu, many adventure enthusiasts plan on exploring the interior section of the Nepal-West Bengal border even more by trekking towards Phalut. As the altitude of Phalut is 11,811 feet, the climate over there is genuinely freezing. To reach Phalut, you will need an entire day to trek. Although the journey is both exhilarating and breathtakingly beautiful simultaneously, the trekking route to Phalut from Sandakphu is comparatively flatter. Some people take around 8 hours to get there while others might take less time. When you hike from Sandakphu towards Phalut, the scenic view of the surrounding area will make you awe-struck. Phalut is a must-visit place in Sandakphu.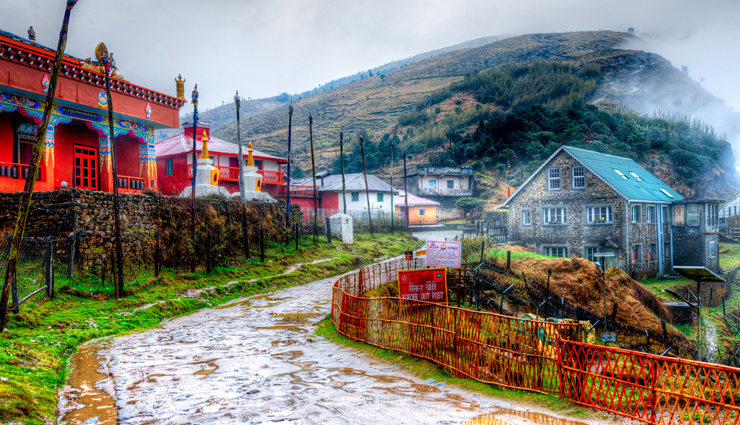 # Meghma

Located at an altitude of 9,514 feet, Meghma is a comparatively famous village in the Singalila range while trekking towards Sandakphu. As this site is located only 9 km from Manebhanjan, most trekkers spend some time there to take a break or have some refreshments. This site is also the border between India and Nepal. Although people are supposed to check into Nepal to enter different parts of the Singalila range, they do not. As India and Nepal are friendly neighbors, border checking is not that essential out there. There is a Buddhist monastery located in Meghma where tourists spend some time exploring.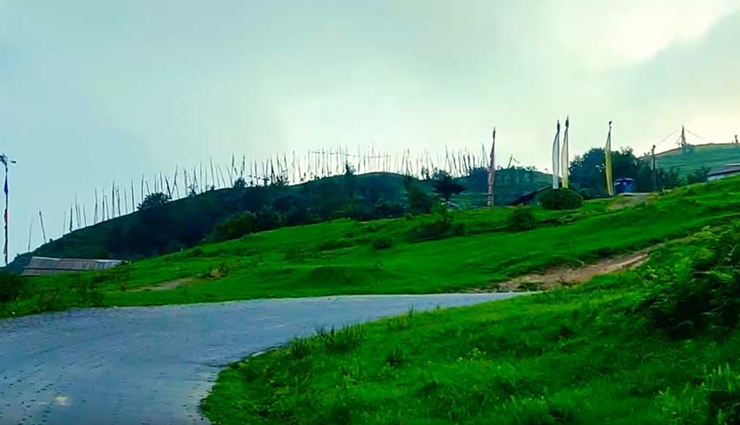 # Chitrey

Chitrey is another breathtakingly beautiful village located in the trekking route to Sandakphu from Manebhanjan. Most trekkers do their first overnight stay in Chitrey as the pathway from Manebhanjan to this village is exhausting. Even though the distance between the town and Maenbhanjan is only 3 km, the trekking's steep uphill climb makes trekkers immensely tired. While staying over there, you must check out the Buddhist monastery situated over there. The monastery is located right at the heart of the village. Moreover, there are some excellent homestays and eateries located there where you could have a hearty meal.
Tags :