5 Not To Miss Beautiful Hill Stations In North India
By: Pinki Mon, 17 Apr 2023 1:51:51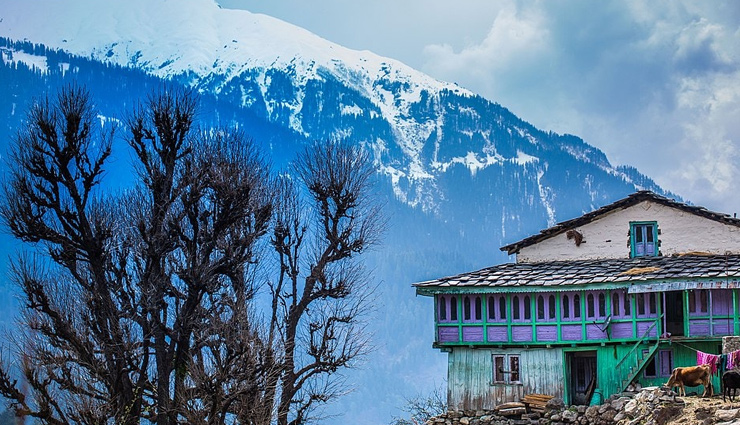 The hill stations in North India offer everything from undulating hill ranges covered in green, charming valleys, a spiritual atmosphere, and a painstakingly preserved culture. Still untouched by urbanization, most of them take you close to the purest form of nature.

The North Indian hill stations are a treasure trove of natural beauty and exciting activities. They are the perfect vacation destination for those looking to get away from the hustle and bustles of city life.

Leh in Ladakh, Dehradun in Uttarakhand, Pahalgam, Gulmarg, and Srinagar in Jammu & Kashmir, Shimla and Manali in Himachal Pradesh – offer tourists memories of a lifetime. Waking up to gorgeous views and meeting the amiable residents of these serene hill stations is a unique experience.
# Spiti Valley, Himachal Pradesh

The picture-perfect landscape of Spiti Valley will leave you short of words. This remote region located in Himachal Pradesh has an altitude of 12500 feet and receives only 250 days' worth of sunlight each year. It is located at the base of the Himalayan mountains and surrounded by amazing snowy peaks from all sides.

The dreamy landscape of the valley can be witnessed from various peaks and viewpoints across The Himalayan Mountains. Kaza and Kibber are the best places to enjoy panoramic views of the valley. The mountain ropeway from Kibber to Chichum also offers spectacular views that are the perfect reward for this unusual journey.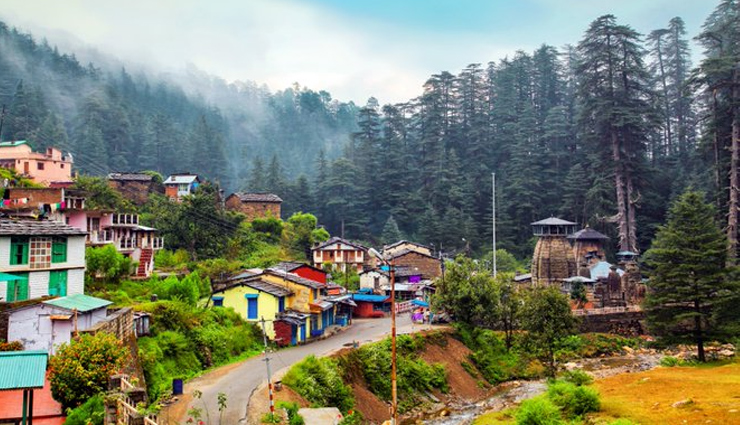 # Almora, Uttarakhand

The town of Almora, nestled in the Himalayan Mountains is said to be a horse-shoe-shaped hill station with pre-British heritage. The scenic views here make it an ideal getaway for travelers who want to spend their vacations amidst unmatched beauty and serenity.

Almora is home to some magnificent views, abundant wildlife, and sumptuous culture – a combination that is rare to find elsewhere. With two major rivers running through it – Koshi & Suyal – this agrarian destination promises visitors fun moments they'll never forget as long as their visit lasts.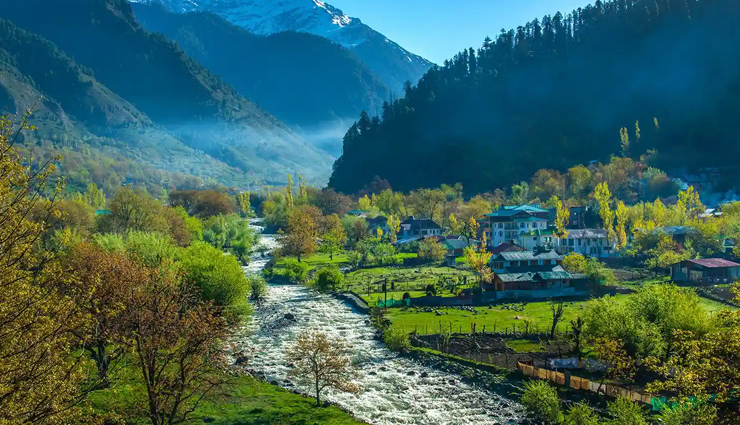 # Pahalgam, Jammu & Kashmir

Pahalgam is a picturesque hill city in the Anantnag district of Jammu and Kashmir. It is home to some truly breathtaking natural beauty and lush greenery that fill the destination with awe. The bank adjoining the Liddar River offers adventure activities like hiking or trekking.

The Holy Amarnath Yatra starts from Chandanwari, located approximately 16 km from Pahalgam, making it a famous pilgrimage centre in India as well.

Pahalgam also offers offbeat activities such as snow sledging. It offers a lot of recreational outdoor activities among which the most popular is adventurous trekking. One can embark on an exciting hiking journey to Kolhoi Glaciers via Aru village. Sledging and fishing trips are also offered around the place.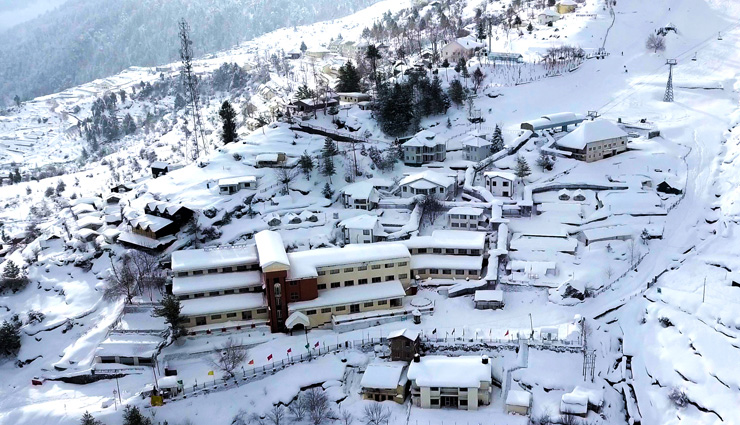 # Auli, Uttarakhand

Dotted with apple orchards, old oaks, and pine trees, Auli is strewn with natural beauty. This quaint hill station in North India offers spectacular views of snow-draped mountains making it a popular honeymoon destination in North India. Auli offers beautiful slopes and a pristine environment for the perfect vacation at the hill stations in North India.

Located in the Garhwal Himalayas, these hills are popular for skiing and trekking. The Garhwal Mandal Vikas Nigam Limited (GMVL) runs a ski resort and a ski rental shop in the hills. Trishul Peak is the most popular skiing spot in the region.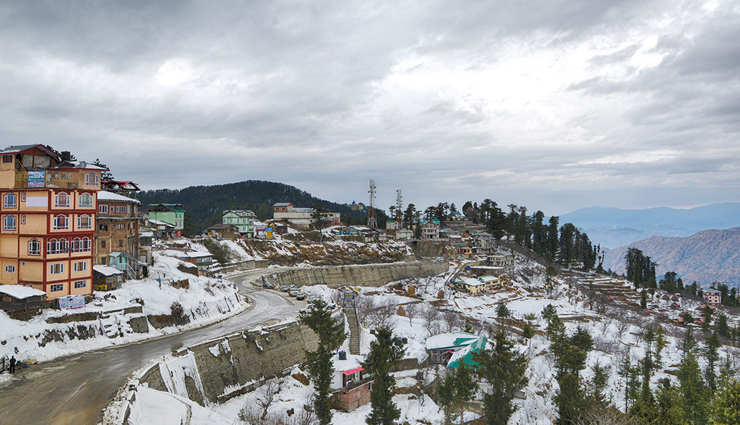 # Kufri, Himachal Pradesh

Kufri is located approximately 16 km from Shimla. It is a popular hill station in North India, famous for its snow-laden peaks, skiing, and the Kufri Zoo. Skiing and Tobogganing on the snow-covered slopes while enjoying the scenic views around you is a thrilling experience.

There are many popular tourist places to see in Kufri, the town's main attraction lies at 2,720 meters on the Mahasu peak. You can reach it by hiking up to the peak or enjoy a pony ride from the parking lot. The scenic location offers thrilling views of Shimla Valley. The trail up to the Himalayan Nature Park is perfect for trekkers and wildlife enthusiasts. As a reward for the five to eight days long trek you get to witness over 180 species of beautiful birds and some rare mammals.