5 Of The Wealthiest Temples To Visit In India
By: Kratika Mon, 03 Jan 2022 3:07:22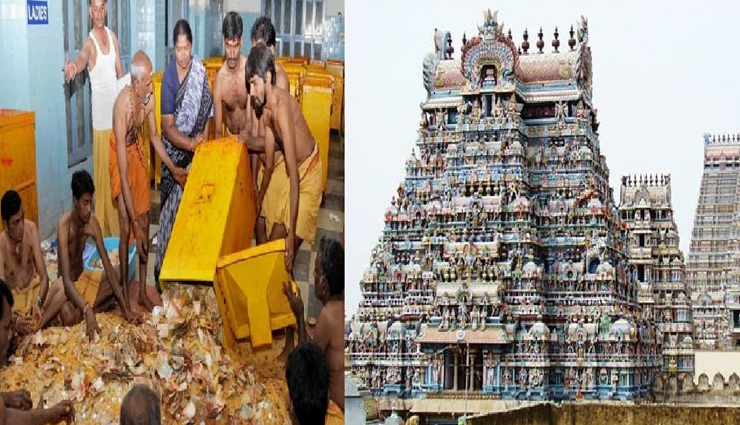 India better known as the land of diversity is also a place where religion is given an utmost importance. Even though we are moving towards modernism yet our culture, rituals and religion are well preserved. Many ancient temples still stand straight to tell the saga of India's rich religious heritage. Some of these temples are still working and among the richest temples of India. Few among the category of the richest temples are not ancient but because of the immense number of followers and devotees are in this list. So let's check out some of the wealthiest temples in India.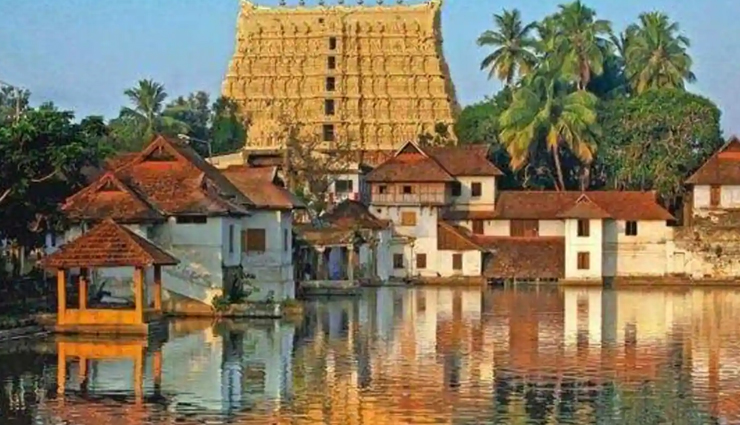 # Padmanabhaswamy Temple, Kerala

This temple is dedicated to Lord Vishnu and located in Thiruvananthapuram, Kerala. Padmanabhaswamy Temple is one of the 108 holy abodes of Lord Vishnu (Divya Desams). Even the Thiruvananthapuram place got its name from Lord Vishnu that literally means "the land of Sri Anantha Padmanabhaswamy". This temple has also been mentioned in many great Epics and Puranas. Some scholars believe that the temple was established about 5000 years ago on the first day of Kali Yuga. Padmanabhaswamy Temple is the wealthiest temple is India having a worth of more than 1.2 lakh crore or 1.2 trillion (US$21 billion).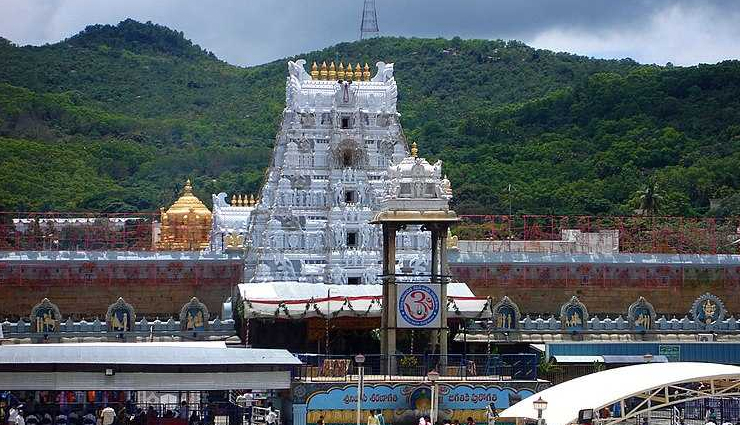 # Tirupati Balaji

Tirupati Balaji is one of the richest temples in India that is located in Chitoor district, Andhra Pradesh and dedicated to Lord Venkateswarwa, a form of Lord Vishnu. Daily the temple is visited by about 50,000 to 100,000 devotees and during festivals the number even goes above 500,000 visitors. In terms of wealth this temple comes after Padmanabhaswamy Temple. Hair tonsuring is one of the main activities performed at the temple. It is believed that once Lord Balaji was hit by shepherd on his head leading to baldness on that area. Neela Devi, a Gandharva princess took notice of his baldness and through magic implanted her portion of hair on Lord's head as she could not bear any flaw on such a beautiful face of the Lord. Lord came to know about her sacrifice and promised that all the devotees who would come and offer their hair to him would be received by Neela Devi. The temple's organization organizes auction of hair few times a year. International buyers buy these hair brining over an additional $6 million to the temple's treasury.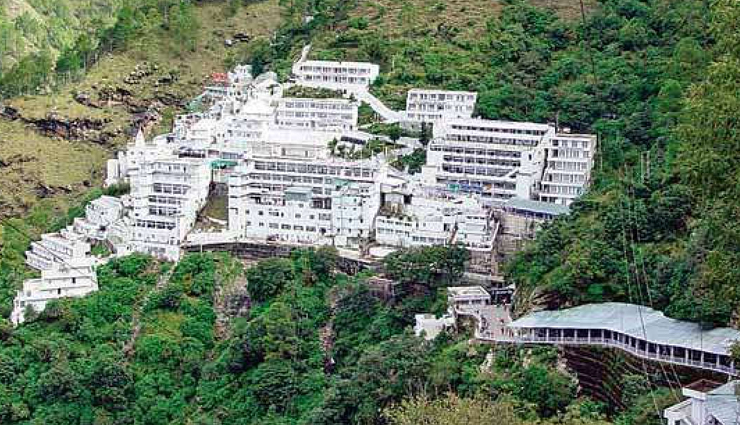 # Vaishno Devi

Vaishno Devi is one of the oldest and richest temples in India that is located in the hills of Jammu and Kashmir at a distance of about 14 km from Katra. The shrine is dedicated to Shakti Maa Vaishno Devi. The temple is visited by about 8 million pilgrims each year and after Tirumala Venkateswara temple, Vaishno Devi is the second most visited shrine.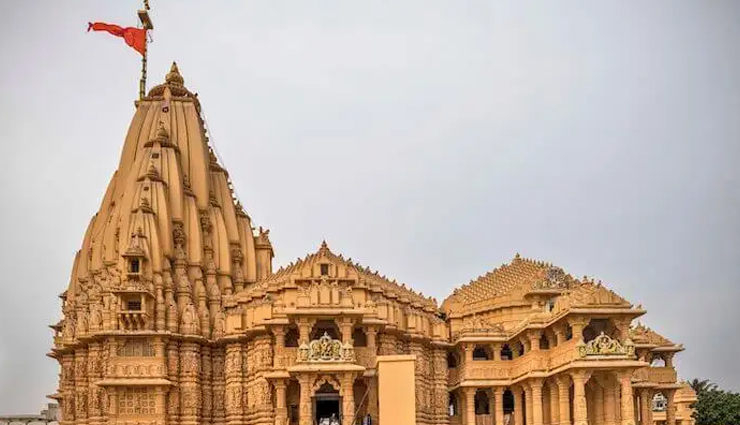 # Somnath Temple, Gujarat

Somnath Temple is located in the Prabhas Kshetra on the western coast of Gujarat and dedicated to Lord Shiva. Somnath means 'The Protector of the Moon God' and it is believed that the temple was created by the Moon God in gold in honor of Lord Shiva. The temple was destroyed and reconstructed many a times. Somnath temple was recreated in Silver by Ravana, in wood by Lord Krishna and in stone by the kings. Recently it has been restored in 1951 by Sardar Vallabhbhai Patel. The temple is built in the Chalukya style of architecture.
# Siddhivinayak Temple, Mumbai

Siddhivinayak Temple is located in Prabhadevi, Mumbai and dedicated to Lord Ganesha. This temple is visited by famous and rich people and celebrities. Siddhivinayak Temple was built on November 19, 1801 by Laxman Vithu and Deubai Patil but the present generation of the temple's creator is staying in a very poor condition near the temple. Siddhivinayak Temple is one of the richest temples in Mumbai. Each year the temple receives donations of approximately 100-500 million Rupees.