5 Places Famous For Sky Diving In India
By: Pinki Wed, 15 June 2022 3:56:30
Many people who have not yet tried out this activity have added it to their bucket list of adventures. Some say that skydiving is the best way to face your fear of heights and know the ecstatic joy after you land on the ground. The feeling of the thrill is incomparable to other adventure sports.

This extreme sport is also popularly known as 'Parachuting' by sports enthusiasts. Sky diving has gained a significant following of people who experience this sport regularly. Many skydiving records have been set by people in various categories. Also, there are many competitions held throughout the world with skydivers competing against each other.

There is no decrease in the popularity of this thrilling adventure. More and more people are availing this experience to cross this adventure from their bucket list.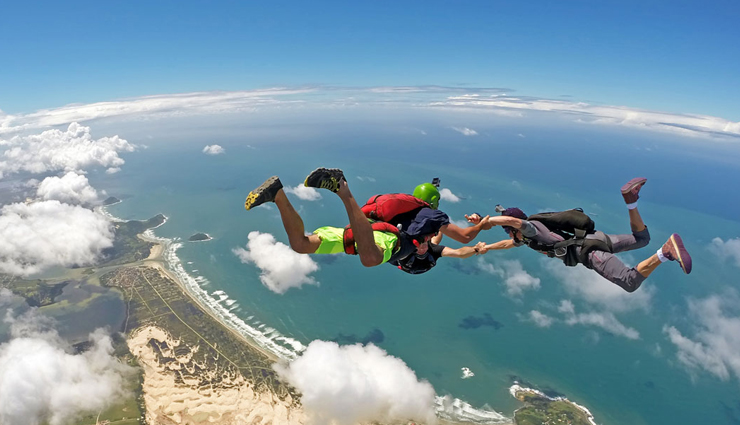 # Pondicherry, Tamil Nadu

This beautiful destination is a perfect all-around trip that includes the best nature has to offer along with the rich culture of South India. Pondicherry is a coastal destination with a gorgeous landscape and food that is an experience on its own.

Pondicherry also offers one of the most beautiful destinations for skydiving in India. The skydiving operators here offer both tandem and static-line jumps.

The price is roughly around 19,000 INR for a single Static-Line jump and a Tandem jump will cost you around 28,000 Indian Rupees.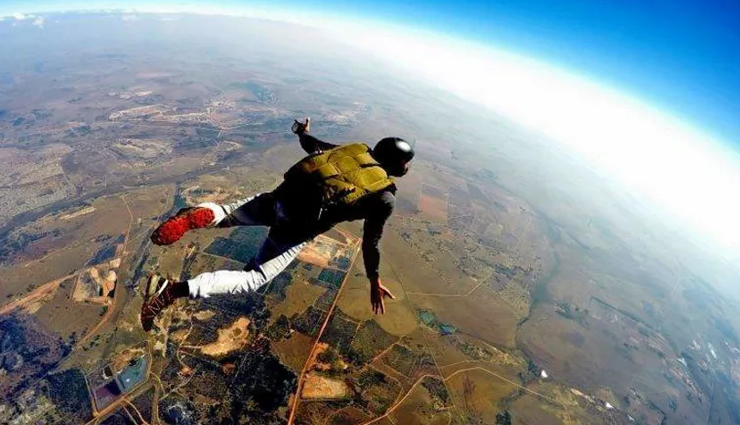 # Mysore, Karnataka

Mysore is arguably the best destination for skydiving in India. The skydiving strip in Mysore is located at the foothills of the famous Chamundi Hills.

Freefall jumps and Tandem jumps are both available here with the backdrop of the wonderful landscapes of Mysore. This destination is considered to offer one of the ultimate skydiving experiences in India.

The jump is done from the height of 4000 feet and it is one of the most thrilling experiences you can have along with other tourist activities. The cost of the Tandem jump is around 35,000 Indian rupees. There is a week-long skydiving package available as well.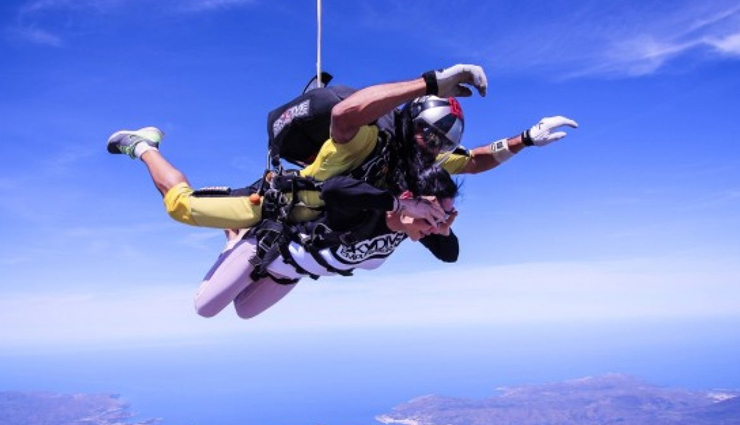 # Aamby Valley, Maharashtra

The Valley of Aamby is located in the famous state of Maharashtra. For many thrill seekers, Aamby Valley is one of the best skydiving places in India.

Many professionals and expert skydivers choose this destination for this sport. This site offers operators offering jumps from the height of around 10,000 feet which is quite exciting for many skydivers.

There are weekly and annual skydiving packages and memberships that attract regular skydivers from all over India. Aamby Valley is also a destination for training skydivers before they jump. The price of the tandem jumps is around 20-25 thousand Indian Rupees.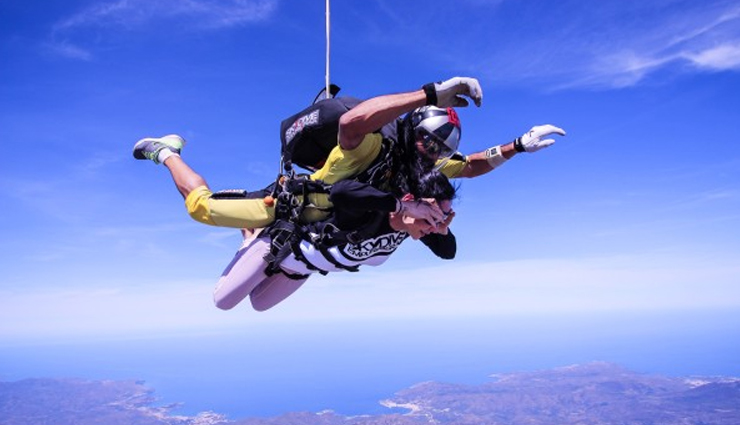 # Aligarh, Uttar Pradesh

This lesser-known destination is also among the favorite destinations for sky diving. The city of Aligarh has an airstrip that provides skydiving facilities for those seeking the thrill of a free fall.

One thing to remember before availing of this adventure is that you will have to go through a mandatory fitness test. This test is required before you jump from the aircraft. It is done to ensure the mental and physical fitness of the person willing to take the jump. After the test, there is a training program that you have to complete before the jump. The instructors here are well trained and equipped for the tandem jumps.

You should check their website and do a booking before going to the site. Upon finishing the training, a certificate will also be given to you. The instructors will make sure your skydiving adventure is documented through photographs and videos.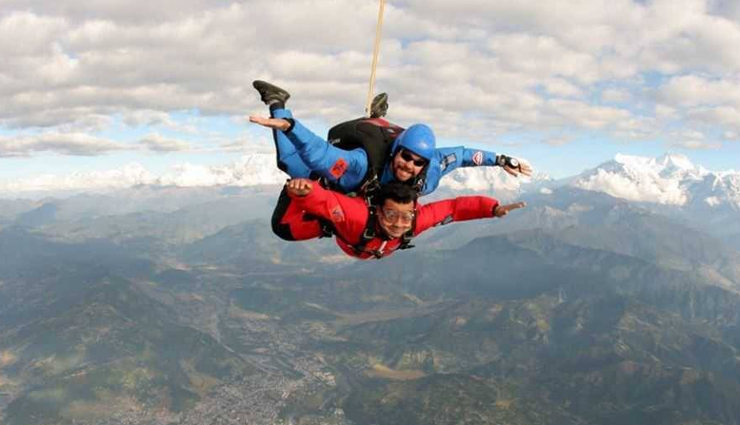 # Deesa in Gujarat

This destination is a certified site for the sport of Sky Diving which is authorized by the government. At this site, Sky Diving is authorized as an adventure sport and it is also India's first Sky diving destination.

The view during the freefall is beautiful and is worth all the effort and challenges. At Deesa, many regular sky diving events are held and it attracts the most number of people in North India who are willing to experience skydiving for the first time.

Both experts and beginners can do the jump from here. If you wish to take a static jump alone then you have to undergo the training program which is around 2 days long. Trained and experienced instructors are available to guide you through the process of jumping, parachuting, and landing.