5 Places In India That Witness Snowfall In Winters
By: Pinki Thu, 26 Sept 2019 12:07:08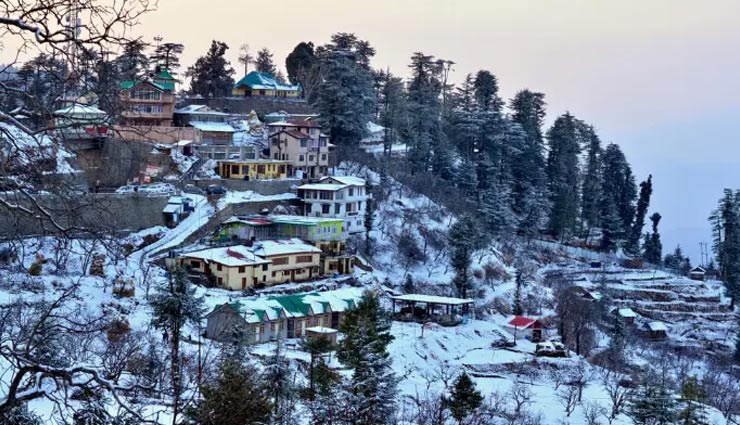 Most popular winter destination of India are Gulmarg, Leh,Shimla, Mussoorie, Manali,Nainital and Darjling. These place receives heavy snowfall during the winter season and offers many winter sports such as skiing,fishing,ice skating and sledding. Apart from the above famous places, there are other beautiful cities in India who experience snowfall during the winter season.

* Sonamarg, Jammu and Kashmir

Sonamarg is a beautiful hill station lies in the great Himalayan glaciers of Kashmir Valley. Its a popular tourist destination at an altitude of 2800 metres situated at the bank of Nallah Sindh and nestled in the great Himalayan peaks.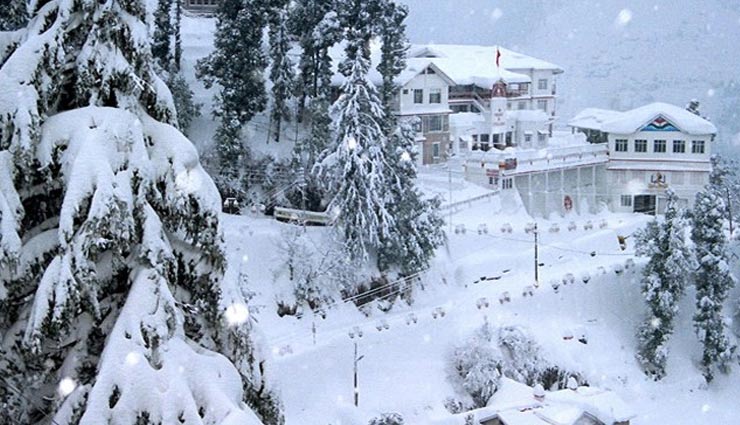 * Dalhousie, Himachal Pradesh

Dalhousie is a famous hill city, located at western side of the Dhauladhar mountain range and surrounded with snow-capped peaks. Dalhousie is the entry point to beautiful Chamba District and have many favorite spot for tourists like Karelanu,Alla,Dainkund Peak and Bakrota Hills.

* Almora, Uttarakhand

Almora is famous town Uttarakhand, situated at edge of Kumaon Hills of the Himalaya range and surrounded by dense forests of fir and pine trees. Its has pleasant and cool climate and receives plenty of snowfall during the season.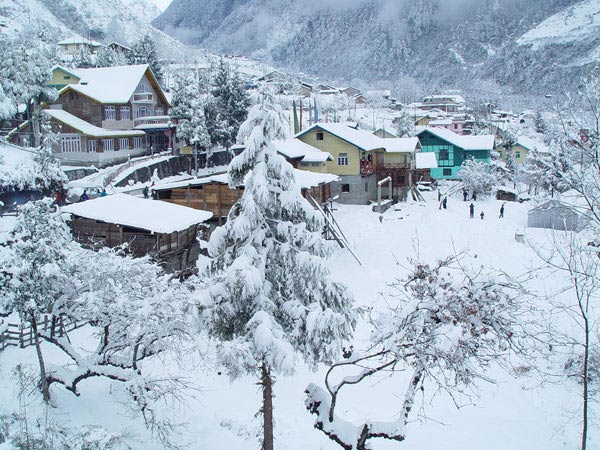 * Katao, Sikkim

Katao is situated at an elevation of 15000ft in the Katao Valley of North Sikkim near to famous Lachung. katao is a very beautiful place and offers breathtaking panoramic view of snow covered mountain peaks of the Great Himalayas ranges.

* Tawang, Arunachal Pradesh

Tawang is the beautiful hill station of Arunachal Pradesh, situated at high elevation in the mountainous region. Tawang receives heavy snowfall during the winter season and offers adventure sports and recreation activities. It is famous for its Tawang Monastery, festival,pristine beauty and Frozen Lake of Tawang.