5 Places In India To Spot Great Indian Bustard
By: Pinki Fri, 21 June 2019 11:25:24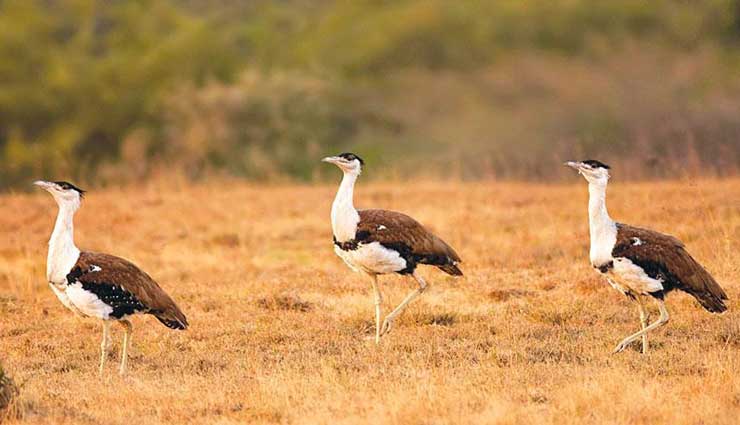 Great Indian Bustard is the Critically Endangered species of bird found in the dry plains of the Indian subcontinent. Indian bustard is among the heaviest flying birds of India and protected under Wildlife Protection Act 1972 of India.

The Great Indian Bustard bird was one of the first choice for the consideration of national bird of India, there are list of projects going on to save lost habitat of Indian Bustard as well as plans to recover the population of the critically endangered bird.

Indian Bustard is third largest species of bustard bird and easily distinguished by black head like a crown on forehead. Great Indian Bustard, the Lesser Florican and the Bengal Florican are three of the four bustard species found in India, houbara bustards is a migratory bird.

* Desert National Park, Rajasthan

The endangered great Indian bustards are found in fair numbers in Desert National Park along with Blackbuck and Chinkara. Desert National Park of Rajasthan along with outside protected areas in Ajmer and Jaisalmer districts are best places to spot Great Indian Bustard in Rajasthan.

* Kutch Bustard Sanctuary, Gujarat

Kutch Great Indian Bustard Sanctuary is one of the two most popular great sanctuaries in Gujarat for the conservation of the great Indian bustard. Gujarat bustard sanctuaries are home to only about 30 birds along with other bustards species lesser floricans and houbara bustards (migratory)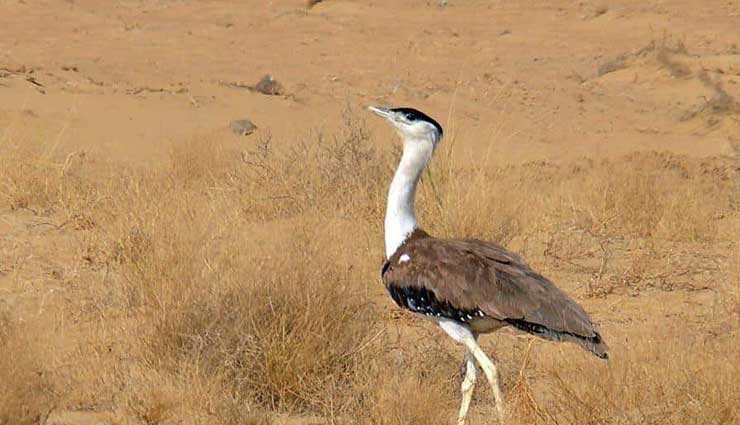 * Great Indian Bustard Sanctuary, Maharashtra

Great Indian Bustard Sanctuary in Solapur is created for the great Indian bustard, Maharashtra is one of the few states in India where great Indian bustards are found. The great Indian bustard are seen in Nannaj and Karmala habitat of Solapur.

* Rollapadu Wildlife Sanctuary, Andhra Pradesh

Rollapadu Wildlife Sanctuary in the Kurnool district is located very close to the border with Karnataka and known as a habitat of the great Indian bustard in the state.

* Gaga Wildlife Sanctuary, Gujarat

Gaga Wildlife Sanctuary in Jamnagar district is one of two great Indian bustard sanctuaries in Gujarat and the park is also home to important animal species jungle cat, Indian wolf and golden jackal.