5 Places In Jaipur That Should Be On Your Bucket List
By: Kratika Tue, 08 Nov 2022 4:23:42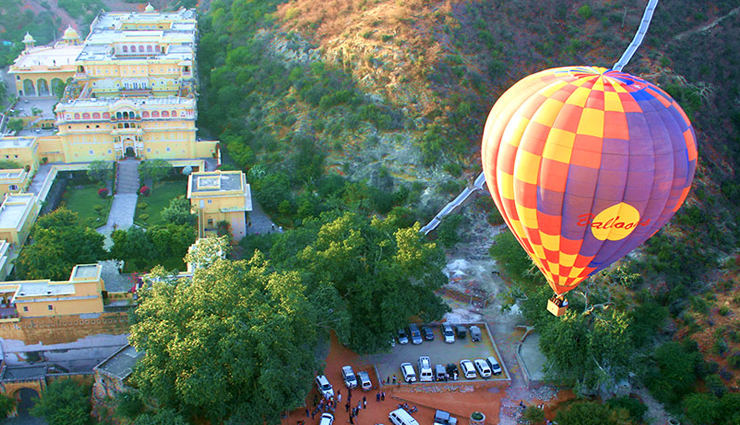 Manoeuvre in the labyrinth and boulevards of the pink city – Jaipur.

Forts and palaces have forever been the pride of Jaipur. Imagine going a little offbeat in India and exploring the depths of wonder that the city has to offer. From bustling bazaars to gliding hot air balloons, there's so much to Jaipur beyond the walls of the past.

Marvel at the wilderness of the city, the rich culture, and heritage, the literary genius during the festivals, the delicious authentic and traditional food, and the Bollywoodness that it boasts of. We have listed down a few of the best places to visit in Jaipur for an experience worth talking about for years. Check them off your India bucket list already!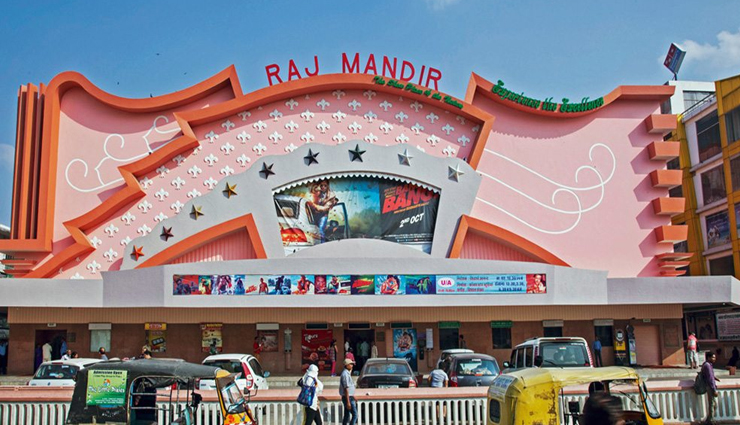 # RAJ MANDIR CINEMA

Are you a Bollywood buff? Also, does history excite you? Say no more. Raj Mandir is one of the most incredible places to visit in Jaipur that'll give you a glimpse of its royalty and an ahead-of-its-time nature.

Raj Mandir cinema in Jaipur was ideated by Mehtab Chandra Golcha somewhere around the 1960s. The opulence of the cinema gave its visitors a sense of royalty whenever a movie was streamed.

Do you wish to indulge in some royalty combining the very depths of entertainment and opulent architecture? This will be it for you, hands down. The ambience of the hall rewarded it with the title "Pride of Asia". Furthermore, the seating arrangements are just as royal as it can get with the pearl seats, the emerald seats, the diamond seats, and the ruby seats to choose from.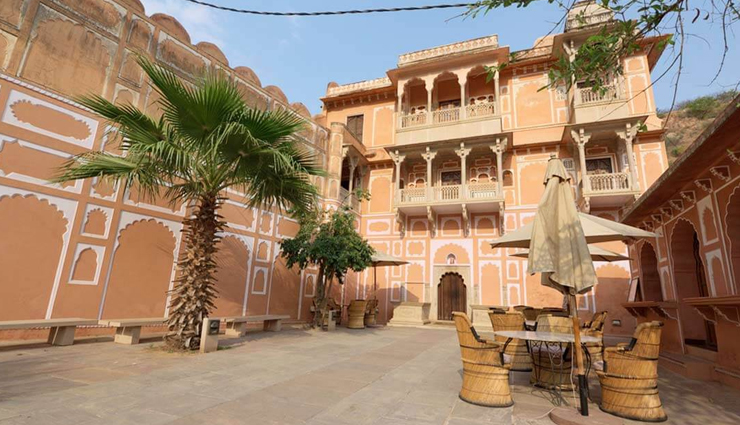 # ANOKHI MUSEUM OF HAND-PRINTING

Run by Anokhi Foundation, the Anokhi museum of hand printing leaves no stone unturned in doing its bit to preserve the age-old traditions of artisans in Jaipur.

Are you an admirer of art and colours? Get ready to be mesmerized by a myriad of colours splashed on hand and block printing at the Anokhi museum.

This is probably a cultural revelation that shows how important it is to them to preserve the art for everyone who wants to take a cultural trip to India. However, did you know that this one resides within the colossal walls of Anokhi Haveli?

Furthermore, the UNESCO certified the museum for its contribution in keeping alive an art form and a huge part of artisan culture. Let your inner admirer of art come out and appreciate the beauty that it beholds.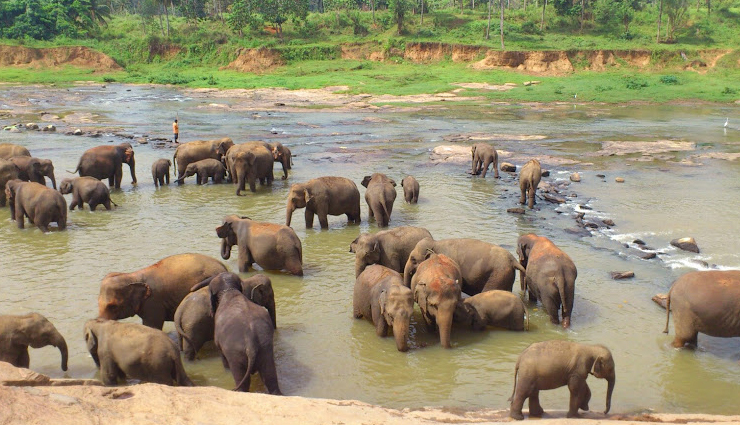 # ELEFANTASTIC

Let us get a little offbeat and head to a surprising Elephant Rehabilitation Centre in Jaipur. You'll be fascinated by how genuinely the elephants are bred and cared for here. Furthermore, Elefantastic is an epitome of great Indian hospitality, opulent culture, deeply rooted traditions and customs masking it an amazing travel destination in India.

Did you know it was started as a project to care for elephants by Rahul Chaudhary, who then made this project a success and something all the travellers who visit India look for? With the help of locales, Elefantastic raises awareness about Asian elephants and tends to them as well. The sanctuary works for the welfare of these Asian elephants.

You can register for their Human-Elephant Interaction program and get to learn to keep up with their caretaking. Planning to get into Elephant tourism? This place is just what you should be looking out for.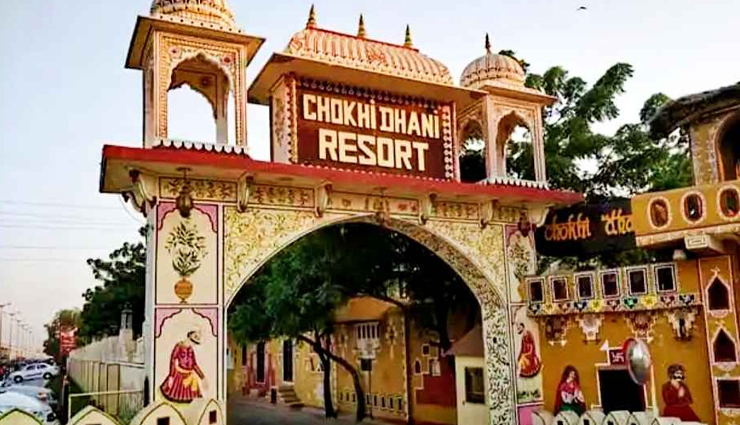 # CHOKHI DHANI

Wish to have the best of both worlds? Confused? Well, how about indulging in the rich cultural past and heritage of Jaipur while immersing yourself in the modernity of the times? Yes, that's very much possible.

On your Jaipur tour, get going to the authentic and traditional mock Rajasthani village on the outskirts of the city. Chokhi Dhani is an amalgamation of Jaipur's opulent culture and everything that Jaipur has to offer to you blinding in its radiance. Sway to the rhythm of Rajasthani folk music while you marvel at the beautiful folk dancers. Oh, and by the way, the village also offers camel rides to give you true desert feels.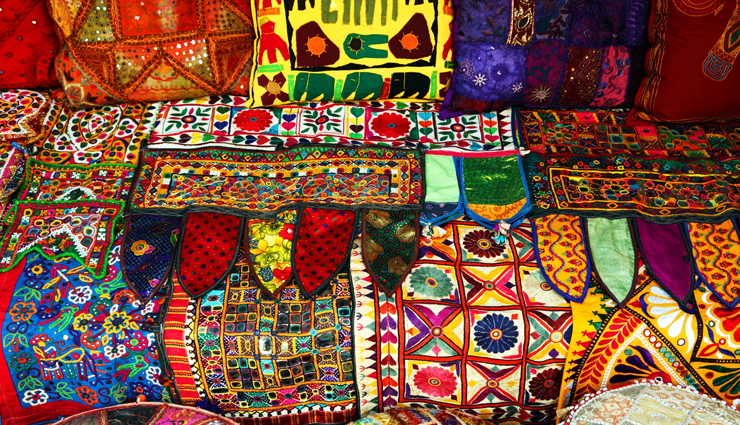 # CHANDPOLE BAZAR

How about venturing into a market 300 years old? Yep, not even kidding, Chandpole Bazaar is basically in the heart of Jaipur cocooned within its age-old walls. The entire stretch of 1 km is walled by pink coloured walls that best represent Jaipur. If you plan to pamper yourself with some shopping, this is just the right place to be.

Laden with a myriad of colours and radiating with vibrancy, this one has everything ranging from decor pieces to traditional Rajasthani attire, even spices! With somewhere around 350 shops, Chandpole Bazar is nothing less than heaven for all the shopaholics.