5 Places That Are Perfect For Female Solo Travelers In India
By: Kratika Wed, 10 Aug 2022 11:44:52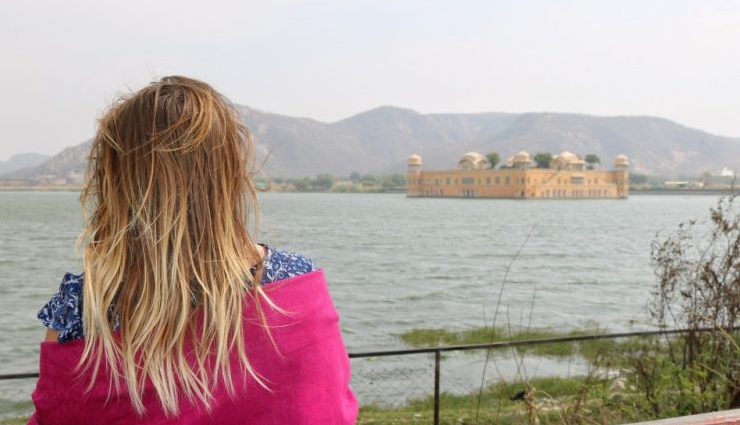 I do not want to escape the daily grind said no woman ever. It is absolutely okay for every woman to shun her daily routine, every once in a while and escape from chores, mores and responsibilities. And this quality time that a woman chooses to spend herself is important in several ways. For a break, for rejuvenation, for gaining confidence, to realise that her happiness actually does lie within her own self.

No matter which age group you fall in, you are never inappropriate for taking a solo trip. Solo travel in India, especially for women, can be incredibly intense. Yet there are many adventurous, fascinating places to see and experience whilst feeling calmer and more collected. Covering the tips of the rugged mountains in the north to the spiritual sojourns in the south, you'll find some excellent ideas. Here are 5 places in India you would love to want to discover all by yourself, if you are a female solo traveler!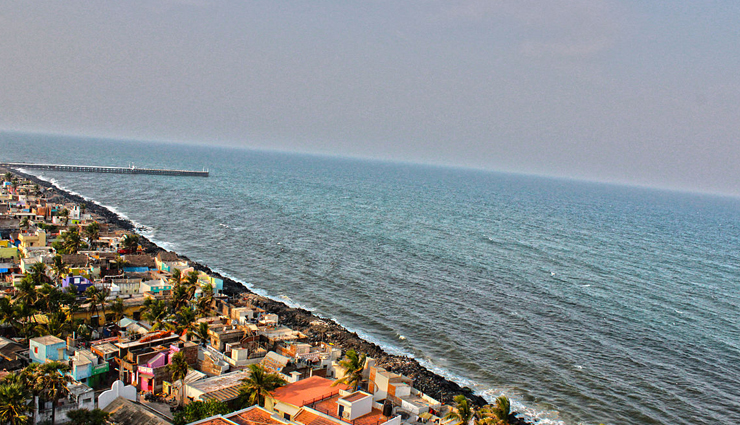 # Pondicherry

One of the favourite destinations in India among solo female travellers is Pondicherry. Pondicherry is a quaint town where time literally takes a break. Initially, a French settlement in India, Pondicherry has a laid back vibe that offers peaceful bliss, and is a perfect hideout. The boulevard of trees and classic French architecture, the beaches, gardens, lounges and cafes offer many spaces and enough time to make you fall in love with yourself all over again. You can linger around the sea beaches, walk down the quaint roads at any time of the day without anyone to disturb you.

Rent a bicycle or a scooty and travel around the town at your own leisure. You can walk around the French Quarter, learn Integral Yoga at Sri Aurobindo Ashram, get blessed by an Elephant at Sri Manakula Vinayagar Temple, get detox services, varna point massage and skin treatments at the Ayurveda Holistic Healing Centre. There is just so much to do in Pondicherry! And the gastronomic offerings of lip-smacking seafood here, will leave you rather spoilt for choice!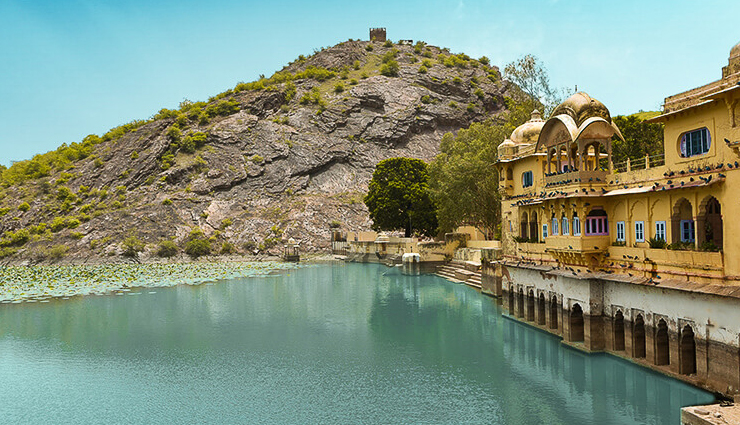 # Bundi, Rajasthan

Bundi is a relatively minor city, by Indian standards, in the South-eastern region of Rajasthan. And not an especially famous one. But it's one of the best destinations for solo female travellers. The colourful and historic city is a breath of fresh air. And it is so safe that all that a single woman traveller will get in Bundi is a few smiles and nods from folks going about their daily business. Even though Bundi boasts a fair selection of tourist sites, with the impressive Taragarh Fort, fairytale palace and gorgeous step-wells, it actually doesn't see many tourists. This means you can cover the sights and sounds of Bundi at a leisurely pace.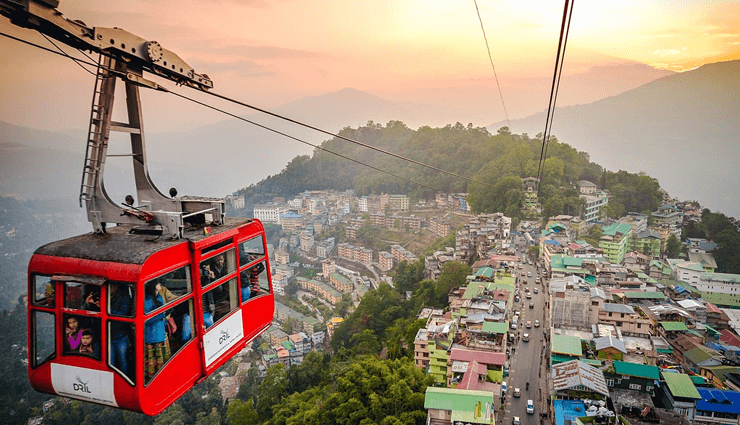 # Sikkim

There is no way you can miss out to explore the most beautiful part of our country. The whole of north-east India is breathtakingly beautiful, but, Sikkim, in particular, is a notch above them all. You will find the most serene mountains of Mt. Kanchenjunga here covered entirely in the sheet of snow. Tsomgo Lake and Gurudongmar Lake is the unmatched beauty of Sikkim. If you have got an adventure junkie in you, then don't step back from taking the most scenic treks of Sikkim. Dzongri La Trek, Goecha La Trek and Green Valley Treks are the most famous treks of Sikkim. Apart from being exceptionally beautiful, the warm hospitality that you receive here from the locals makes it an ideal destination for a female solo traveller.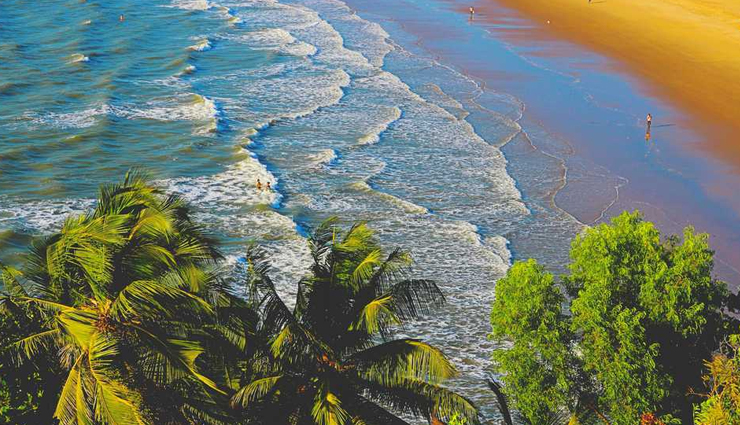 # Gokarna, Karnataka

Gokarna is a small temple town on the western coast of India in the Kumta district of the Uttara Kannada district of the state of Karnataka. It is one of those destinations which is an eclectic mix of a Hindu pilgrimage town and a haven for beach lovers and those seeking solitude. It attracts a huge crowd for its low-key, sandy beaches less commercial than the beaches of Goa. Gokarna can be different things to different people – on one side it is thronged by tourists looking for refuge and salvation and on the other hand are the crowds looking for a relaxing beach vacation. This striking contrast is what really defines the beauty of this unusual place.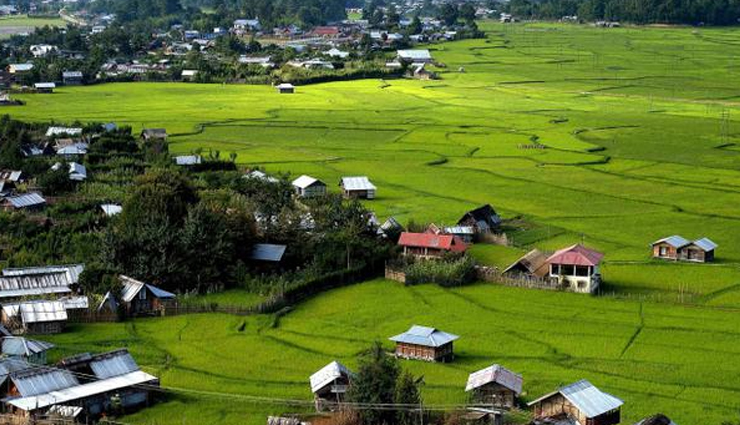 # Ziro Valley, Arunachal Pradesh

One of the most picturesque places in India, Ziro Valley in Arunachal Pradesh must be on the wish-list of every traveller worth her salt. A picture perfect place with lush greenery, sprawling rice-fields and snaking rivulets and rustic habitats, the valley is nothing short of a dreamland. The local tribes indigenous to this place have their own unique culture and traditions which are definitely eye-opening. Tarin Fish Farm, Talley Valley, Shiva Lingam at Kardo Forest are just some of the attractions of this serene destination that are also completely safe for a solo woman traveller.