5 Places To Experience Scuba Diving In India
By: Pinki Tue, 10 Mar 2020 6:38 PM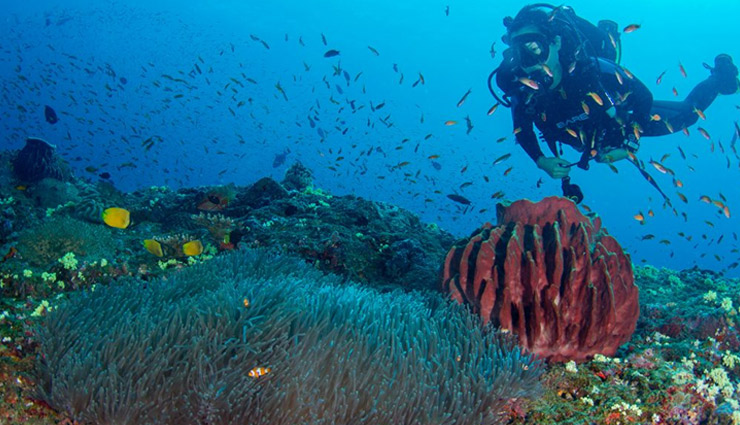 India is full of hidden treasures and surprises. And if you are an explorer, start packing your bags because it's time for you to explore the world underwater. So what are you waiting for, head to these amazing and unexplored places for scuba diving.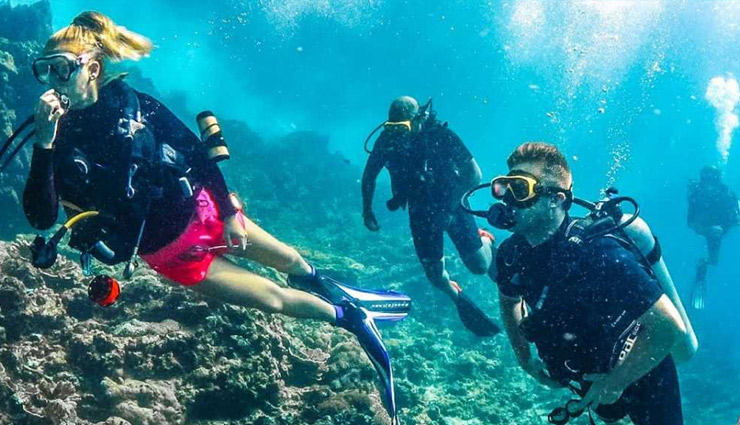 Goa

There exists a common notion amongst people that Goa is all about beaches, beers and church. But wake up! There are plenty of things to explore and enjoy at Goa, one of which is Scuba diving.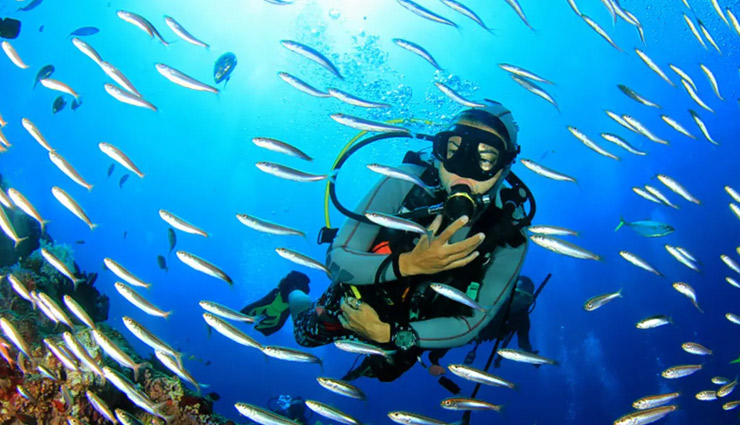 Pondicherry

Known for its unhurried lifestyle and contribution of french culture, Pondicherry's beaches offer you a bit of adventure too! So, go ahead and explore the underwater world at Pondicherry.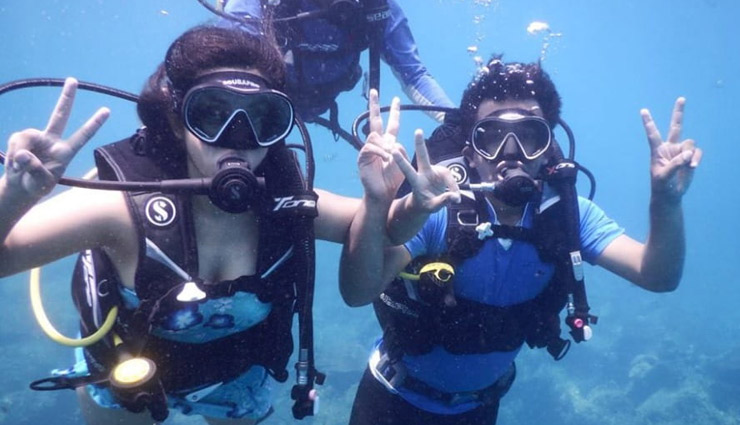 Malvan

Blessed with beautiful and some of the untouched beaches, Malvan is just perfect for an adventurous getaway. Head to Tarkarli beach, one of the rarest with crystal clear water, making it perfect for a dive.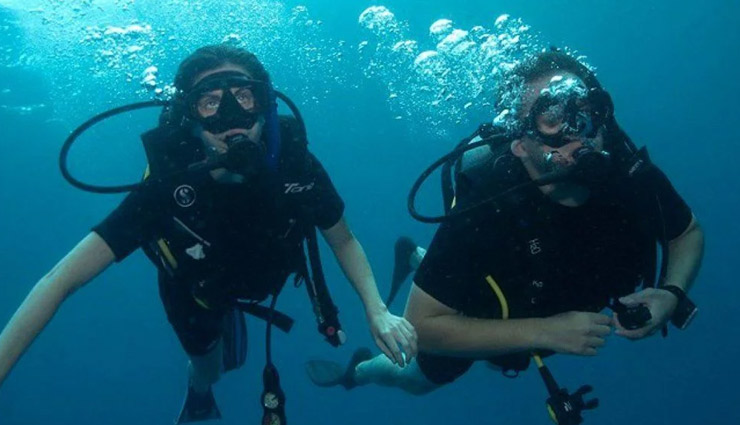 Dwarka

We know it's a little astonishing that Dwarka is on this list. Dwarka has always been associated with culture, history and tradition. But through scuba diving, you can actually witness the legendary Dwarka city which was drowned by Lord Krishna. Isn't it mind blowing!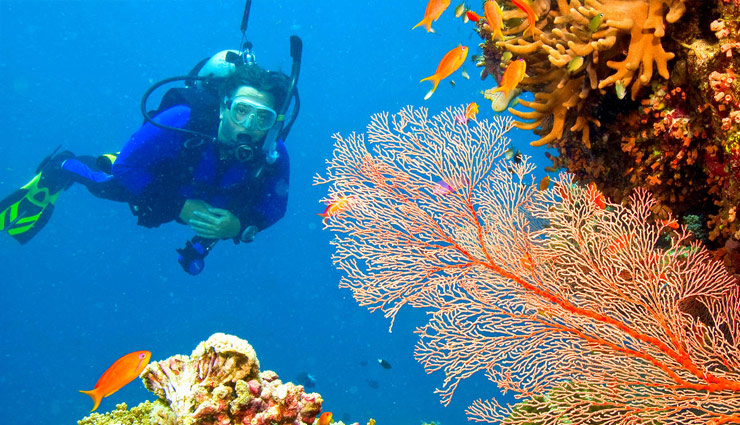 Andaman

This island is gifted with extensively with nature's bounty. Clean, clear water and rich marine life are one of the major tourist extractions. Witness the richness of Andaman with a dive underwater, making it one of your best memories in life.
Tags :