5 Things To Enjoy Doing In Idaho
By: Neha Tue, 24 Jan 2023 4:16:53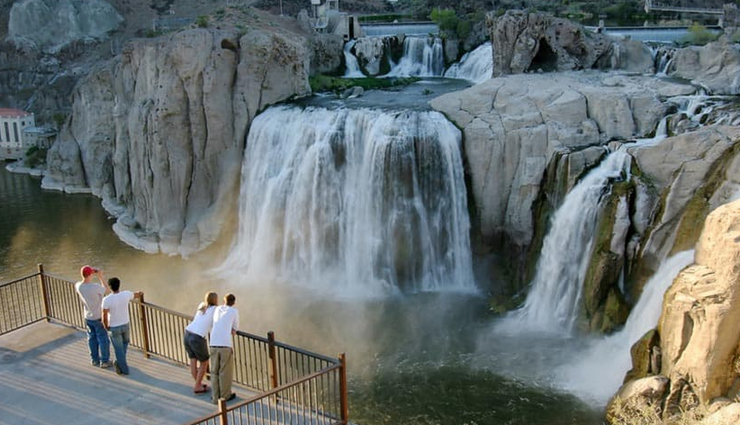 The state of Idaho might not be as popular a tourist destination as the incredible state of California or Florida, but this is still one state that you should never miss out on if you are traveling to the Pacific Northwest region of the United States. Not only is Idaho a beautiful state, but there are so many fantastic things to do in the state that you will need more time than you originally planned to spend here.

Idaho is the ideal destination to visit if you are an outdoor person. This amazing state is much more than just potatoes. In fact, Idaho is often known as the Gem State owing to the many natural wonders it is home to. From diverse landscapes to unique wildlife, there are many breathtaking places to visit and fascinating things to do in Idaho.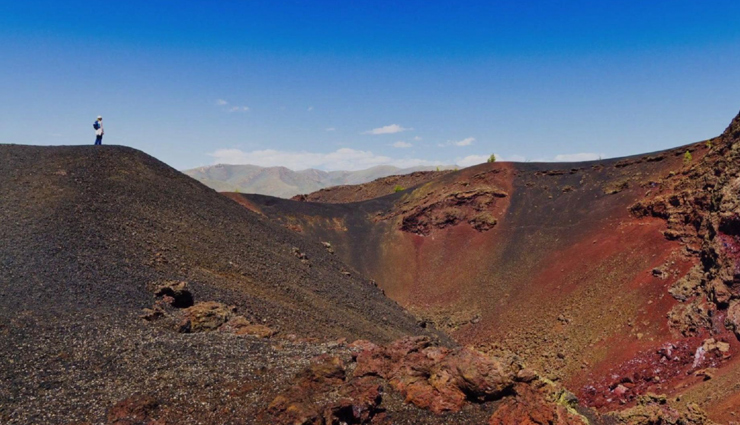 # Craters of the Moon National Monument & Preserve

The first thing to do in Idaho is to head over to the famous Craters of the Moon National Monument. The landscape here will make you feel like you have landed on an alien planet. Located in central Idaho, this is the biggest protected volcanic region in the country, sitting along the Snake River Plain.

The Craters of the Moon is also designated as a national park. There are three lava fields located here, along with miles and miles of grasslands. The plains in the nature preserve are situated between two tectonic plates, which are the very plates that led to the formation of one of the deepest rift cracks in the world, popularly known as the Great Rift of Idaho. This is why geologically, this site is extremely significantly.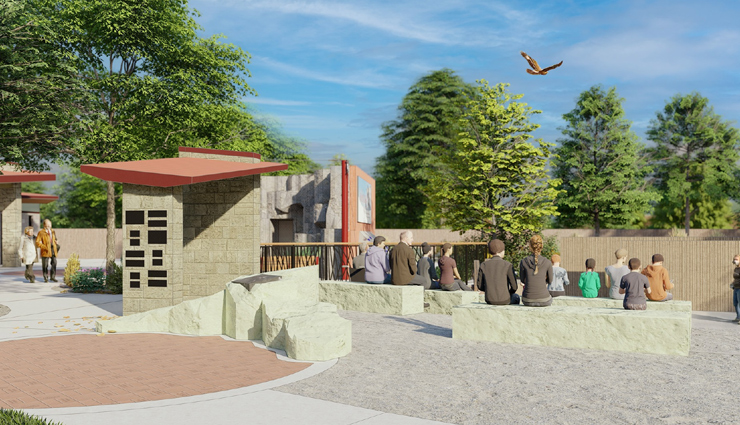 # The Peregrine Fund's World Center for Birds of Prey

The state of Idaho is a wonderful destination for outdoor lovers and bird watchers. If you love nature and are a fan of bird watching, the perfect adventure for you and the entire family would be The Peregrine Fund's World Center for Birds of Prey. Located in the town of Boise, this destination is home to a wide range of birds of prey. This includes all the big birds ranging from hawks, falcons, vultures to even owls and eagles. The center is famous for being home to one of the most expansive and exquisite selections of birds of prey ranging in all colors, shapes, and sizes. The center also houses many rare and endangered birds that you may not be able to spot elsewhere. And if you are unsure of where you begin your tour from, you can even sign up to be a part of a guided tour.

The reason why The Peregrine Fund's World Center for Birds of Prey is such a respected and sought-after destination for bird watchers is that it also functions as a research facility that promotes conservation efforts. This is why you will many visitors making a donation towards this good cause while visiting the center.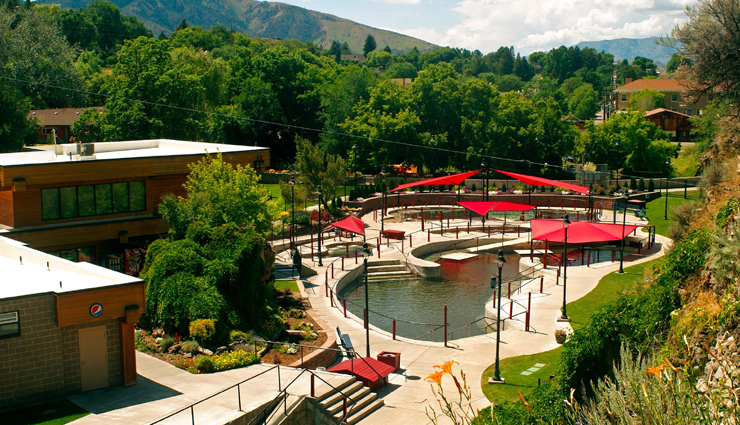 # Lava Hot Springs

Lava Hot Springs is actually a beautiful little town sitting in the stunning Portneuf River Valley. This charming little place falls on the way of many of the older California and Oregon Trails. These trails were actually the reason why the nearby town of Lava Hot Springs grew in popularity. In fact, it was only in the late 1800s that the hot springs and the town's land, which was initially a part of the Fort Hall Reservation, were purchased by the US government from the Native Indians of the land.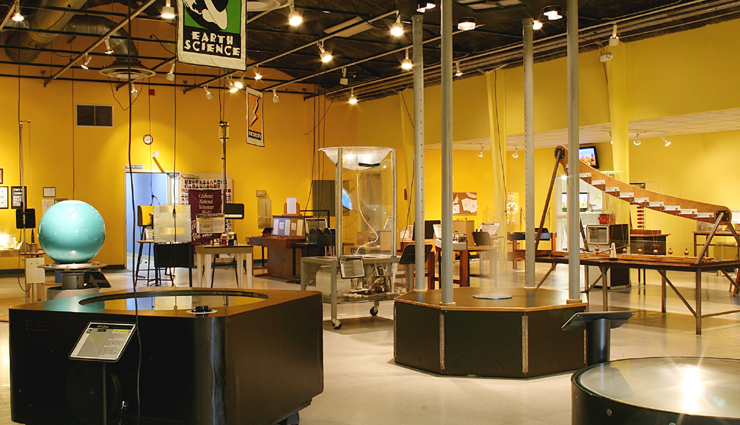 # Discovery Center of Idaho

The Discovery Center of Idaho is one of the best places to spend the day with your kids and to watch them become little scientists. The center opened its door in 1988. Since then, it has become home to many interactive and interesting exhibitions and activities for children to learn about a whole variety of topics, including geology, biology, math, physics, design, engineering, and of course, art.

You get to also check out the many artifacts on display at the center, including dinosaur skeletons, scale LEGO models, and even a couple of items from the sunken Titanic ship.

In fact, there are over 150 exhibits to check out here, making it a full day of fun for the whole family. And if you think that the center will only appeal to slightly older children, then you are in for a surprise as there is a separate section designed especially for younger kids so that they also get the chance to enjoy themselves at the museum.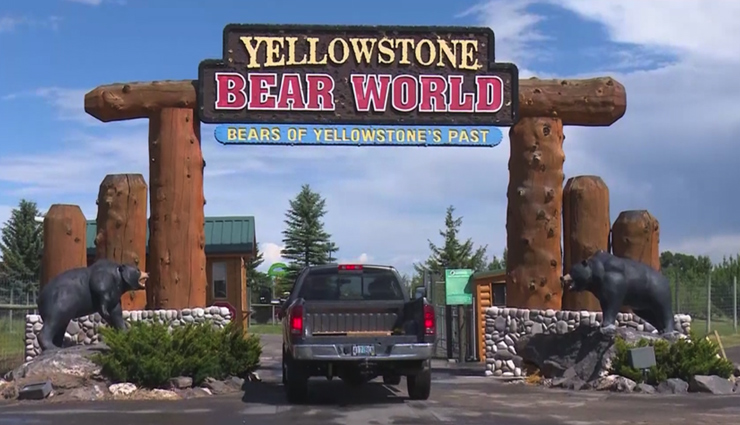 # Yellowstone Bear World

When you think of visiting Idaho, one of the last things you probably imagine doing is getting up close and personal with bears. Well, Idaho offers you this very fascinating opportunity at the Yellowstone Bear World located near the grounds of the Yellowstone National Park. While most of this fantastic national park sits in the state of Wyoming, there are some parts that extend into Idaho and Montana as well.

Yellowstone Bear World is a private wildlife park that was established in 1998. It is today the only wildlife reserve in Rexburg, Idaho, that is drive-through with all types of vehicles allowed to pass through. It is while you are driving through the park that you get to come across the many free-roaming bears, deer, moose, bison, mountain goats, and many other wildlife. There are designated roads that you can take to catch sight of these wonderful animals. And if you are willing to pay a little extra, you can even get an once-in-a-lifetime opportunity to feed baby bear cubs right from a bottle.