5 Tourist Attraction You Cannot Miss In Uttar Pradesh
By: Kratika Mon, 27 June 2022 3:47:18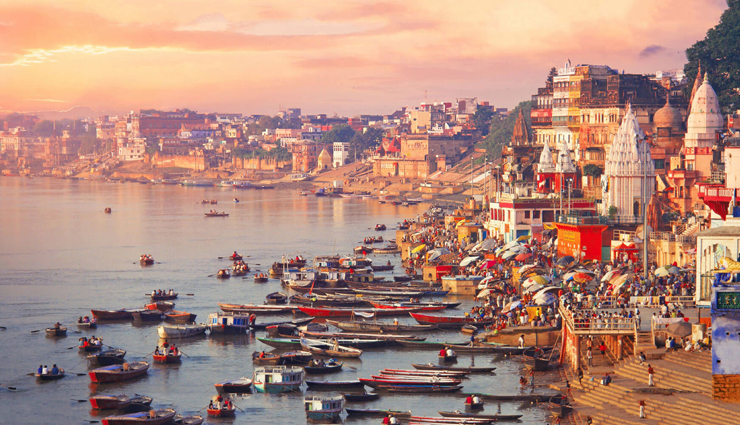 The grand Bhoomi Poojan ceremony of the Ram Mandir in Ayodhya thrust Uttar Pradesh back into the spotlight just a few days ago. Uttar Pradesh is unique in a variety of ways. Lord Rama, Lord Krishna, and Lord Buddha once walked among the people, making it the cradle of Indian mythology and civilization. If you haven't yet discovered Uttar Pradesh's treasure trove of monuments, architectural wonders, pilgrim centers, spiritual experiences, and wildlife, now is the time to do so. In this article, we'll show you 5 tourist places to visit in Uttar Pradesh that you simply cannot miss on your trip.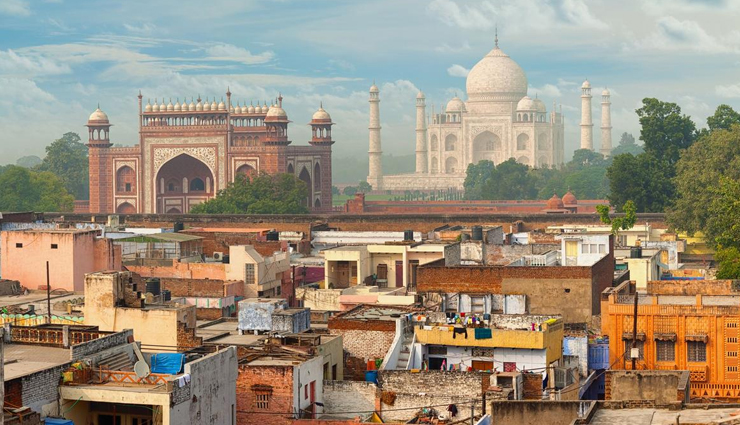 # Agra

Agra, located on the banks of the Yamuna River, is one of the most important places to visit in Uttar Pradesh and is famous around the world for being the home of the Taj Mahal. Agra is home to two more UNESCO World Heritage Sites, Agra Fort, and Fatehpur Sikri, providing a glimpse into the Mughal empire's architectural history and legacy. The city is part of the popular Golden Triangle tourist circuit, which includes Delhi and Jaipur, as well as the Uttar Pradesh Heritage Arc, which includes Varanasi and Lucknow. Agra is a dream come true for history buffs, architecture buffs, and foodies alike. It is well-known for its Petha as well as its marble artifacts. For anyone living in or visiting India, Agra is one of the must-see destinations in Uttar Pradesh.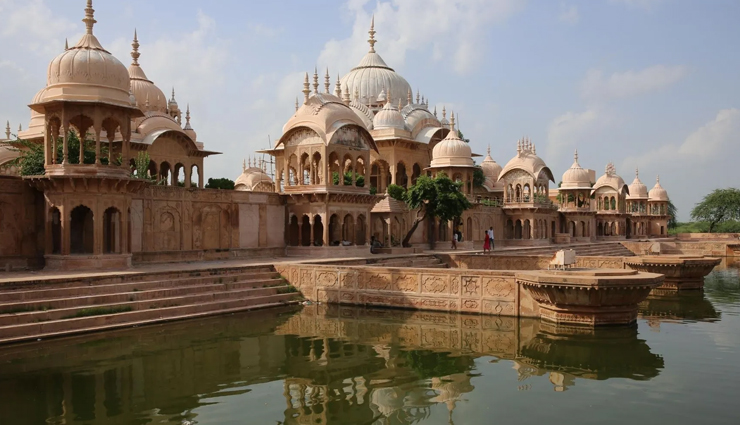 # Vrindavan

Mathura and Vrindavan are often referred to as twin cities because they are only 10 kilometers apart. Vrindavan, one of the oldest cities on the banks of the Yamuna, is one of the most important pilgrimage sites for Lord Krishna devotees. The city of Vrindavan, which is located along the Yamuna River, is considered his childhood home and is home to hundreds of Lord Krishna and Radha temples. Banke Bihari temple and the world-famous ISKCON temple are the most well-known. The city's name is derived from the words Vrinda (basil) and Van (grove), which may refer to the two small groves at Nidhivan and Seva Kunj. Because Vrindavan is revered as a sacred site, a large number of people flock here to give up their material possessions.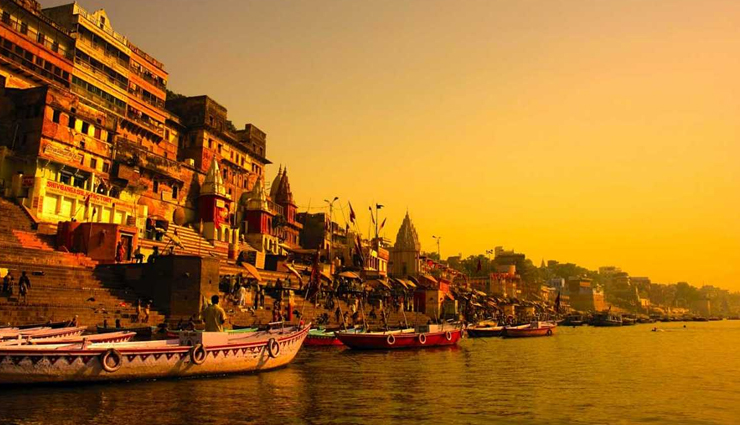 # Varanasi

Varanasi is one of the oldest places to visit in Uttar Pradesh, situated on the banks of the sacred Ganges river. Culture, religion, history, art, and education have flourished here for centuries, which is why it is one of the most visited cities in the country. This holy site is associated with Lord Shiva and is considered the holiest place in Hinduism. People come from all over the world to seek nirvana and the Lord's blessings. A Ganga aarti (Hindu ritual of worship) is required, as is a dip in the Ganges river, which is said to wash away all sins and bring you one step closer to salvation. Visitors can sit on one of the many ghats and observe people from all walks of life, or they can take a boat ride along the shore for a spectacular view of the ghats.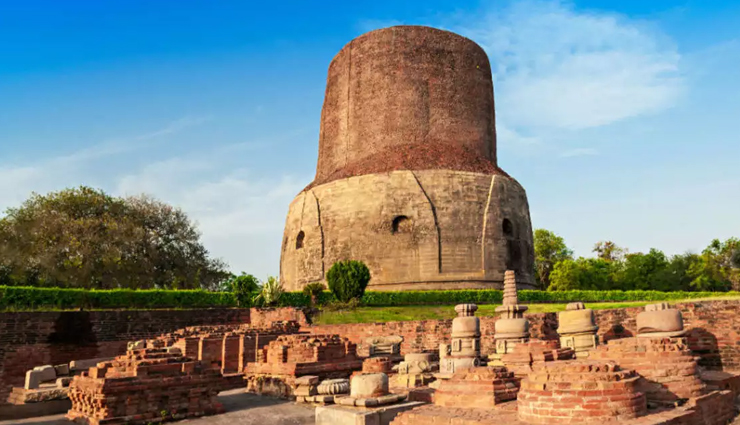 # Sarnath

Sarnath, a quiet and spiritual city of historical marvel with numerous Buddhist stupas, museums, excavated ancient sites, and beautiful temples, all adorned with a mystical and serene setting, is yet another holy tourist destination in Uttar Pradesh. Sarnath, one of the four holiest places for Buddhists, is only 10 kilometers from Varanasi and is frequently visited by Buddhists, Jain, and Hindu devotees. It was here that Lord Buddha delivered his first sermon. Ashoka's Pillar and Dharma Stupa, built by Emperor Ashoka, are among the attractions that contribute to Sarnath's spiritual significance. All of this combines to make Sarnath one of Uttar Pradesh's must-see and experience destinations.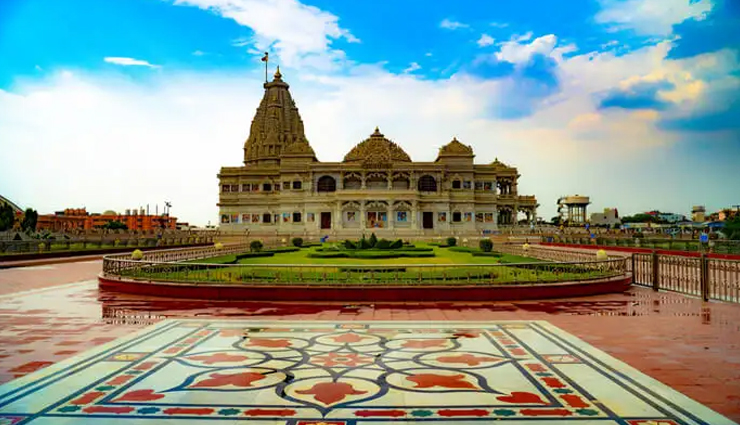 # Mathura

Mathura is one of Hinduism's seven sacred cities, and as such, it attracts a large number of pilgrims from all over the world, making it one of the most visited pilgrims and tourist destinations in Uttar Pradesh. The Yamuna Aarti, like the Ganga Aarti in Varanasi, is one of Mathura's highlights. During the two major festivals of Janmashtami and Holi, the town is overrun with tourists and pilgrims. Shri Krishna Janmabhumi in Mathura's most well-known tourist attraction because it is thought to be the exact location where Lord Krishna was born, and the prison where he was born is now open to the public. The Dwarkadheesh Temple and the Gita Mandir are the other two most important temples in town.