Stay With Sharks In These 5 Underwater Hotels Around The World
By: Sandeep Sat, 28 Oct 2017 12:26 PM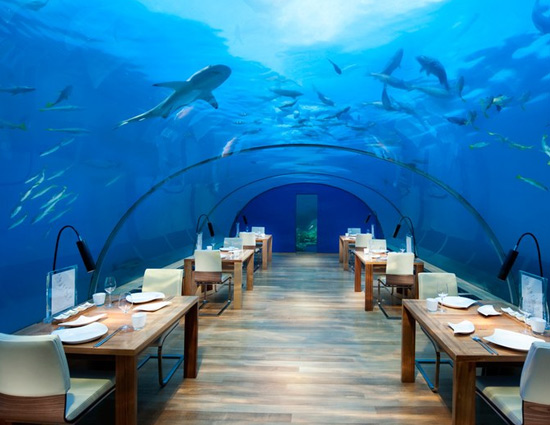 Bored of sea facing hotels? What if we suggest you staying inside the sea. Yes, this might be crazy but it is not unreal. Feel the adventure of living with beautiful fishes and cherish the world inside water. Take a sneak peek of these 10 amazing underwater hotels in the world which can live up to your dreams.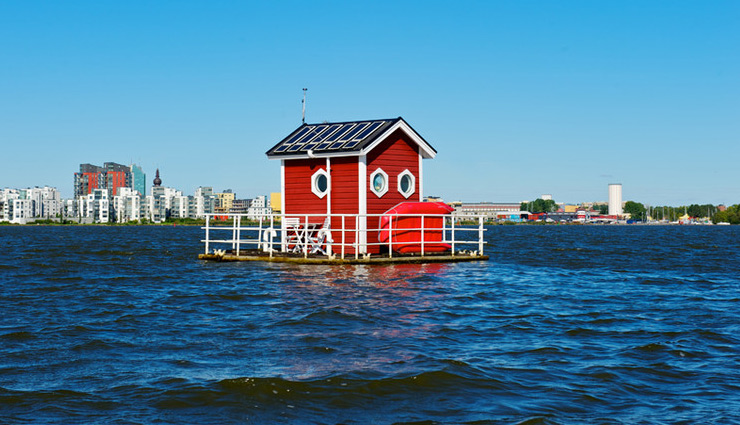 # Utter Inn Hotel, Sweden

Utter Inn is the only underwater hotel in Sweden, on Lake Malaren, near Stockholm. Not as luxurious as others, but Utter Inn is a weekend destination for complete excitement under the water. This is the craziest amidst the underwater hotels in Europe.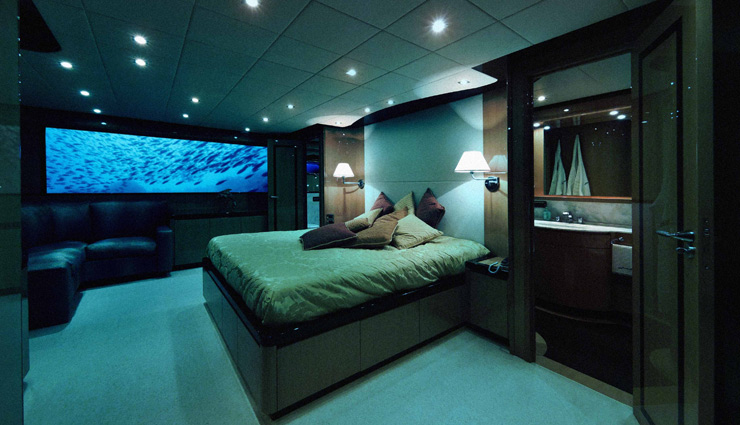 # Lovers Deep, Oliver's Travels

To be part of the Mile high Club though esteemed, is now a thing of common-place. The Mile Low Club offered by Oliver's Travels is the new thing in town! A modified luxury submarine that, unlike the other hotels in this list which are fixed at their positions, is capable of taking you to the underwater locations of your choice. Its service started in time for Valentine's Day 2014, as an outlet for adventurous couples to get their thrills beneath the waves while lying comfortably in the warmth of their sheets.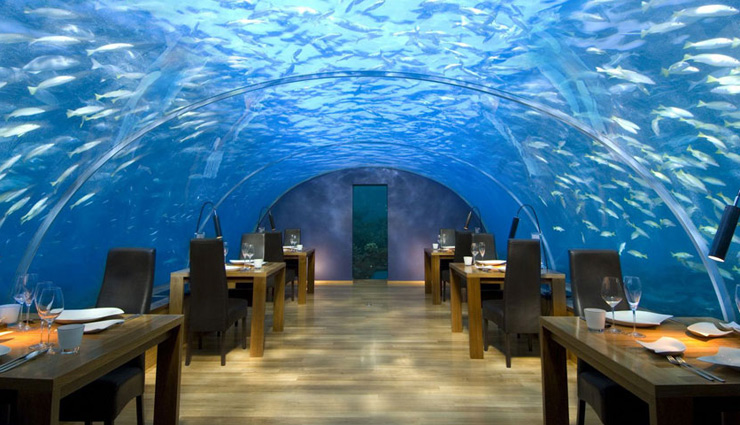 # Ithaa Undersea Restaurant, Maldives

A unique dining experience out in the middle of the Indian ocean, that is set in the pristine waters of the Maldives, one gets to experience an incredible view. Prepared to shield your eyes as the light from the waters above gets very brilliant when the sun passes overhead. Guests are advised to wear sunglasses as they sit for lunch. The restaurant boasts a mouth watering European contemporary cuisine with an Asian touch. Lunch is priced at US $195 including a glass of champagne while dinner costs US $320 per person. The restaurant opened in 2005 and has an estimated life span of 20 years.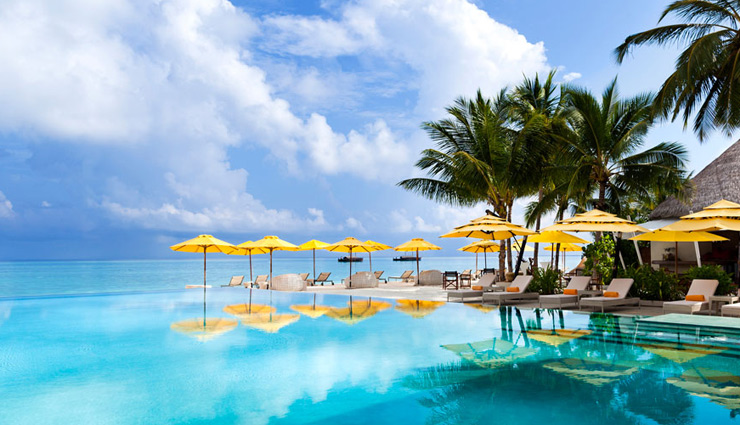 # Per Aquum Niyama, Maldives

Surfing the waves is quite prevalent but nobody might have tried dancing there. Isn't that cool and quite amusing? Subsix is the first underwater nightclub of Niyama resorts which you won't find in any of the underwater hotels in Maldives. Not a party freak? Then rejuvenate yourselves at an exotic Lime Spa with eight underwater rooms and two special rooms.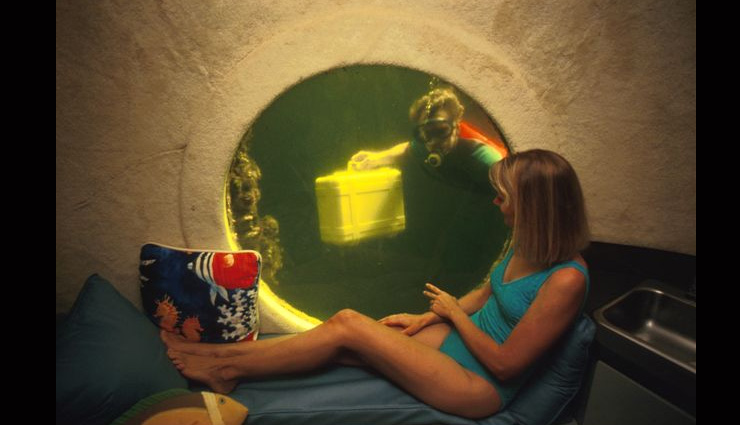 # Jules' Undersea Lodge, Florida

Located off the continental shelf off the coast of Puerto Rico, Jules' Undersea Lodge is a famous and thrilling underwater habitat in Florida. This underwater hotel in America is situated off the Key largo Undersea Park and offers 22 underwater rooms, bar, spa, library, conference room and wedding chapel.
Tags :